Have you noticed weekend brunches have become somewhat pedestrian? We mean lacking in excitement. While it's great to connect with friends, the overall experience doesn't deviate from the usual mimosas, runny eggs, etc. What if we told you there was a better way to do brunch; a more entertaining way. You can still enjoy connecting with your friends but with entertainment. Welcome to Drag Brunch at Haswell Green's, an experience that brings "dinner and a show" to your weekend brunch festivities.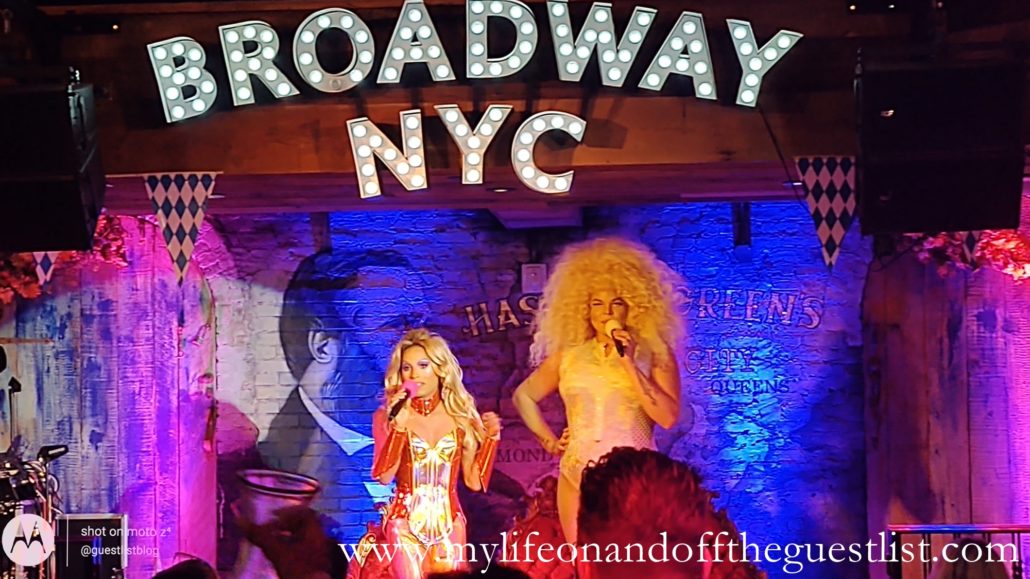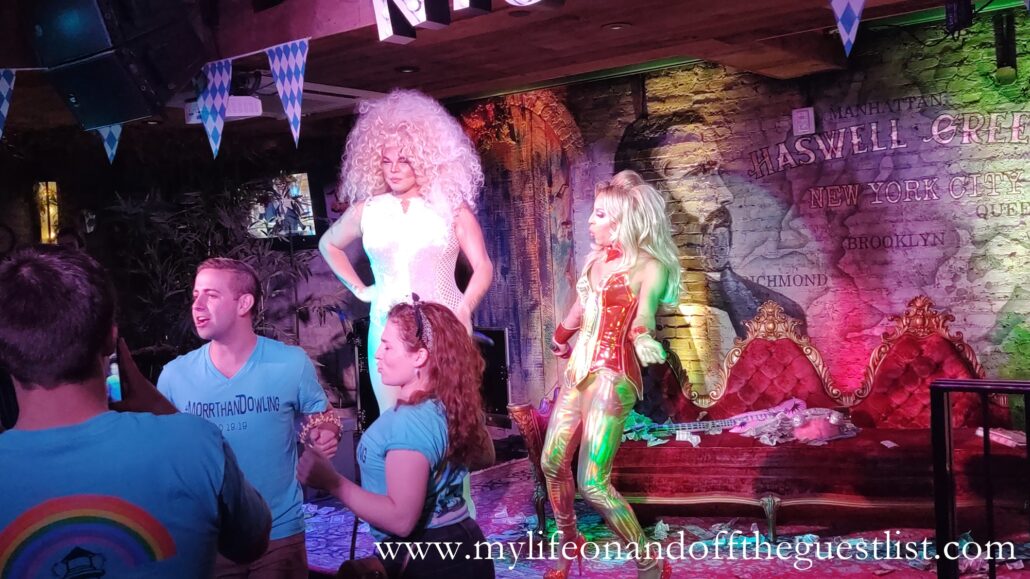 Haswell Green's drag brunch is aptly named, Let's Do This Bitches; this daytime drag extravaganza stars the very talented Ritzy Bitz and another drag queen for your total entertainment. Get ready for a comedic and lip-syncing extravaganza. On the Saturday we attended, Misty Mountains Davenport, daughter of Rupaul's Drag Race Season 11's Honey Davenport, was the co-headliner. Check out our social media coverage on our Instagram page. While the bottomless brunch menu does feature mimosas and Bloody Marys, they also offer a signature "mean girls"-inspired cocktail, 'That's So Fetch", to go along with the hilarious and fun performances.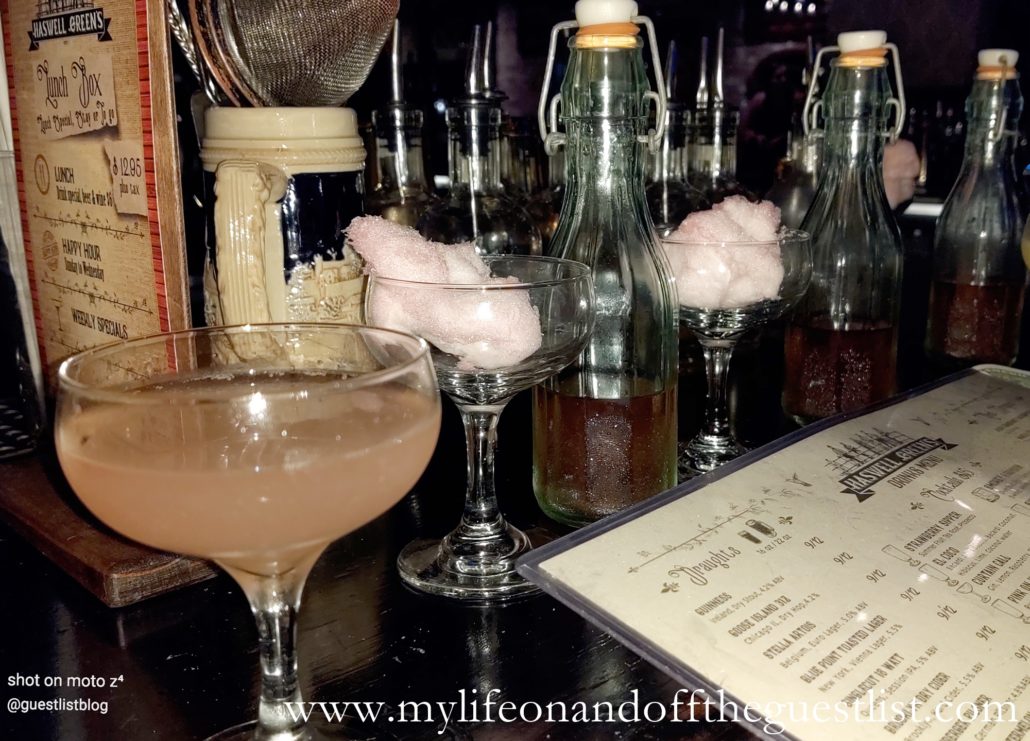 When one thinks of brunch, pizza doesn't normally come to mind, but during the Haswell Green drag brunch, you're able to order from three pizza varieties – Breakfast Pizza, Classic Margherita, or a Sausage Pizza. We indulged in the breakfast pizza which featured onions, peppers, eggs and lots of cheese.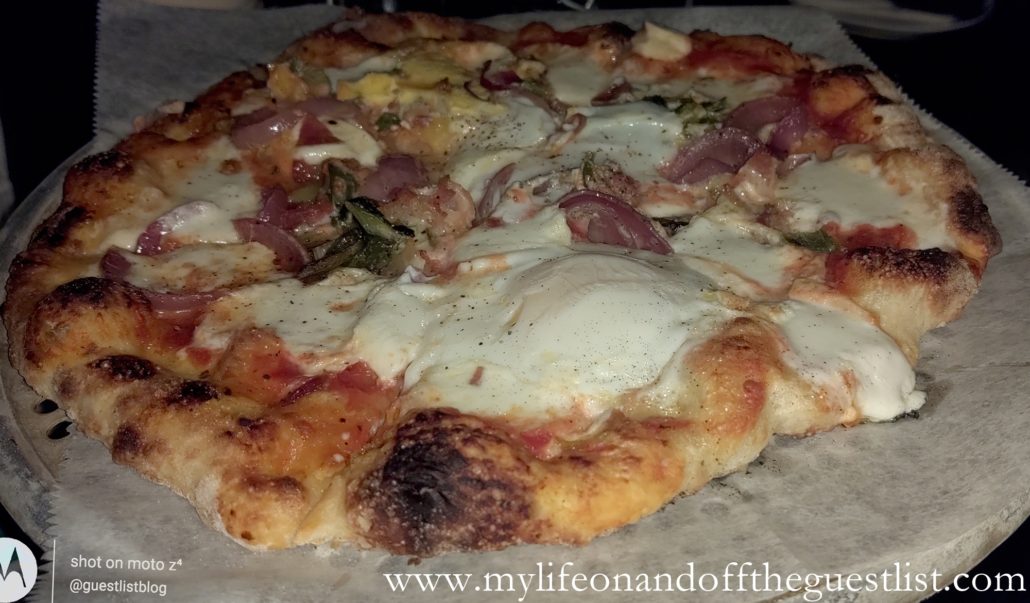 If you want to stick to breakfast favorites, the menu also features Greek Skillet, Huevos Rancheros, Bacon, Egg & Cheese Waffle Fries, Grilled Cheese Benedict, Steak and Eggs, Guacamole Goat Cheese Toast, and Chilaquiles. Bee Pollen Pancakes and Almond French Toast are also available for those with a sweet tooth. Those who love savory will love the Brisket Burger, Mac & Cheese, and the Fried Chicken Waffle (featured below).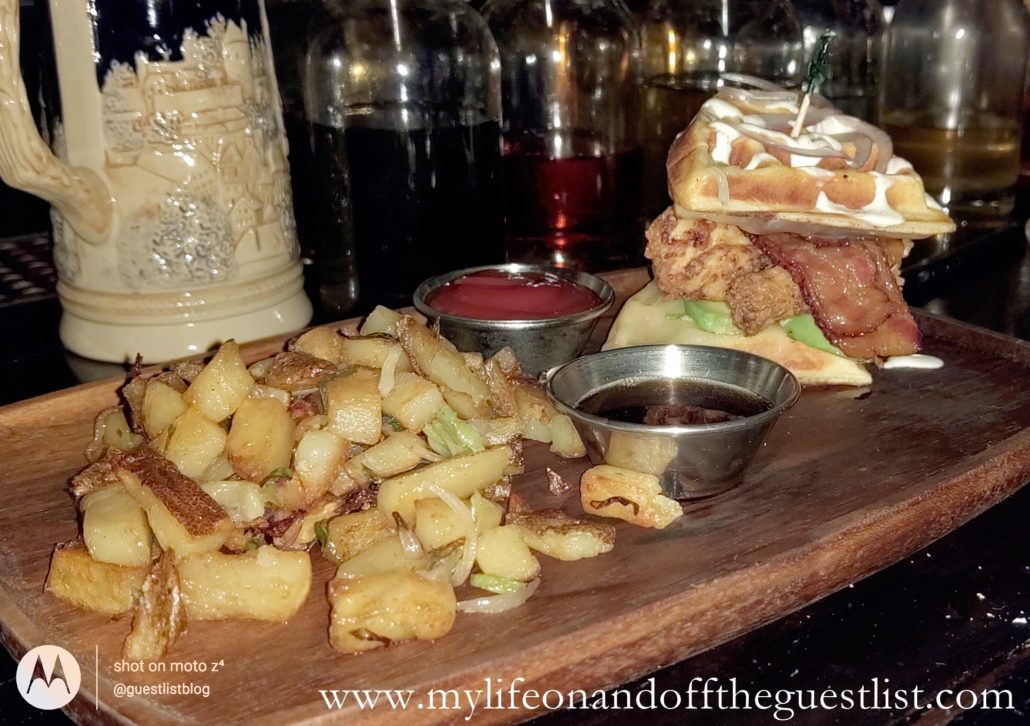 Aside from the great food and amazing performances, our favorite part of the event was the crowd participation. Several guests were invited on stage for a Lipsync for your Life challenge a la RuPaul's Drag Race. Needless to say, thanks to the bottomless brunch cocktails, hilarity, and a few shocking instances ensued. After the show, we all got to take photos with ladies.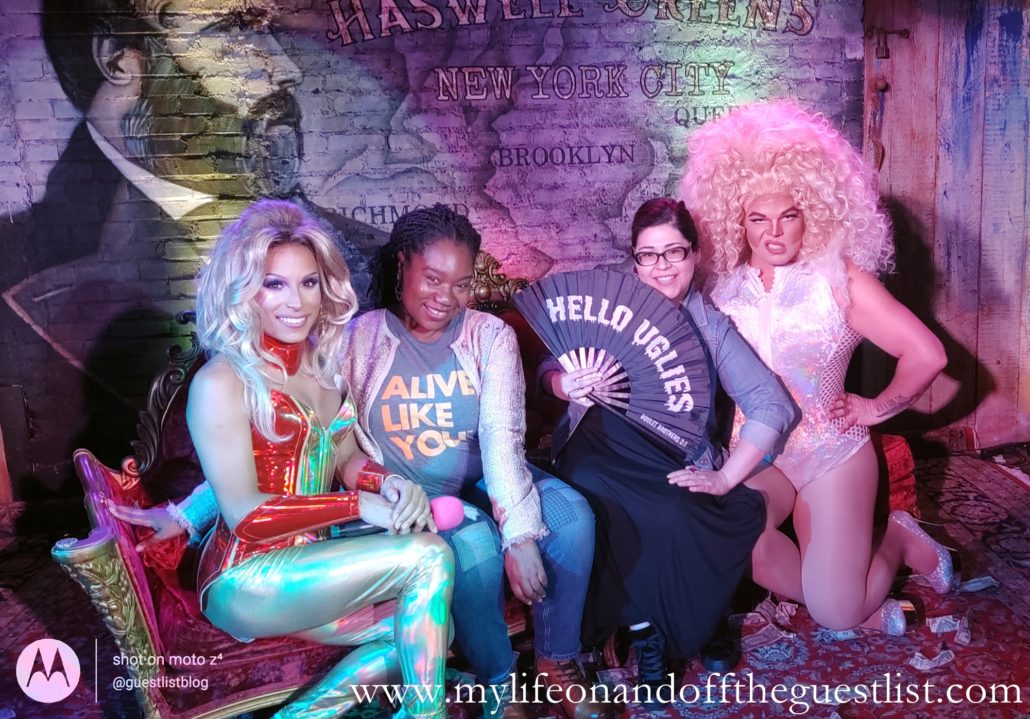 With an incredible $45.00 unlimited drinks and entree package, there's no reason to miss out on the fun! Brunch hours at Haswell Green's run from 12:30 pm to 4 pm every Saturday & Sunday, with the drag show running from 1 pm to 3 pm. Haswell Green's is located at 240 West 52nd Street. For Let's Do This Bitches drag brunch reservations, call 212-245-2801.