Can you believe the back to school season is almost here! As we head into the end of July, we can't help but think that for many, school reopens in the mid to late August. So it's time to really think about the upcoming school season. We had the great opportunity to kicked off the back-to-school season with Singer/Actress Hailee Steinfeld and Post-it Brand. An event with a wonderful surprise performance by Hailee (keep reading to see the video of her performance).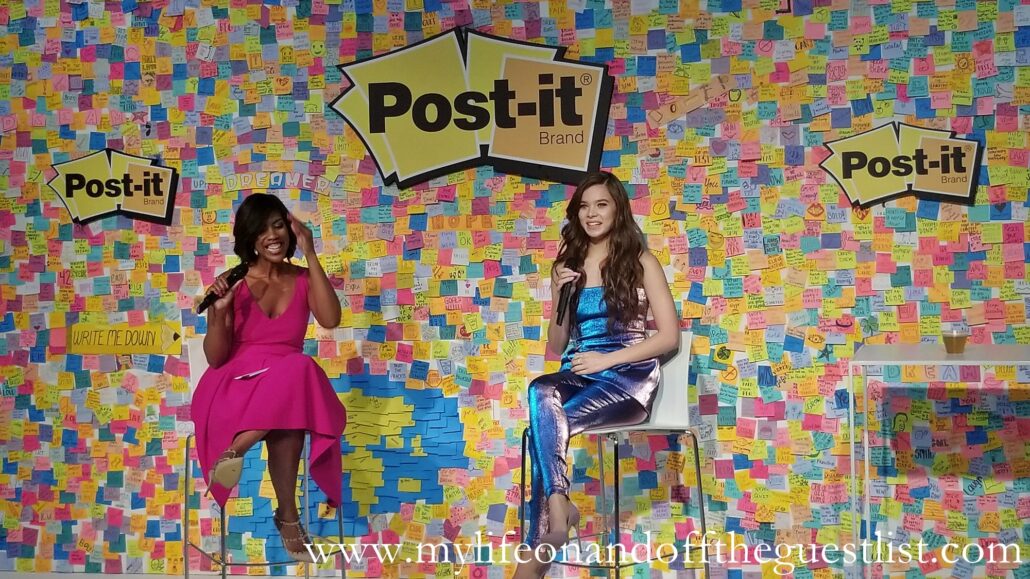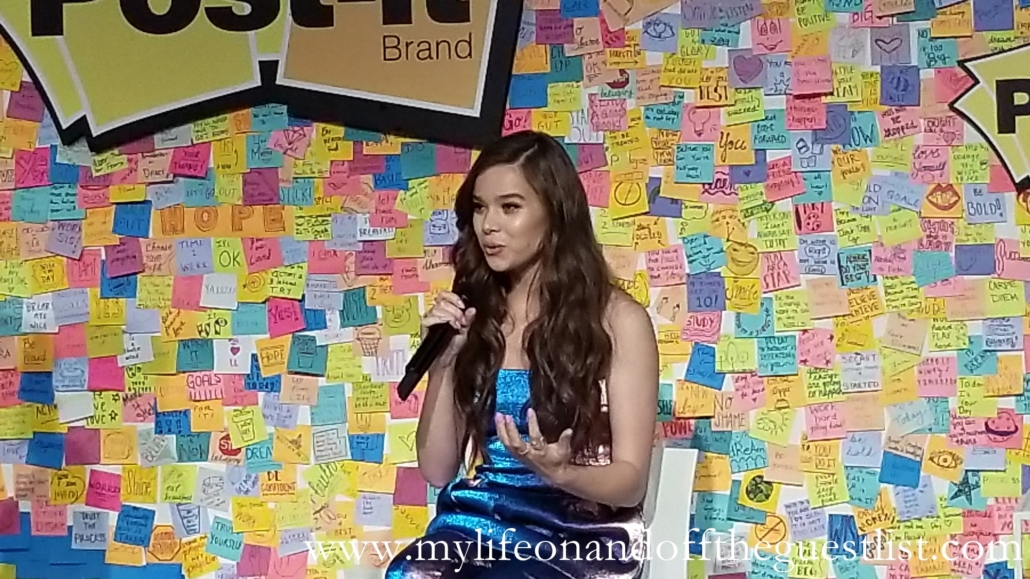 We were among the very lucky few who got the chance to attend this wonderful event, which was a joint effort with Hailee Steinfeld and Post-it Brand to celebrate the back-to-school season and inspire students to dream big, set goals and make them stick.  The other attendees? Students from the NYC chapter of national non-profit After-School All-Stars, a program that provides comprehensive after-school programs that keep children safe and help them succeed in school and life. The program strives to ensure that be safe and healthy, to graduate high school and go to college, to find careers they love and then give back to their communities.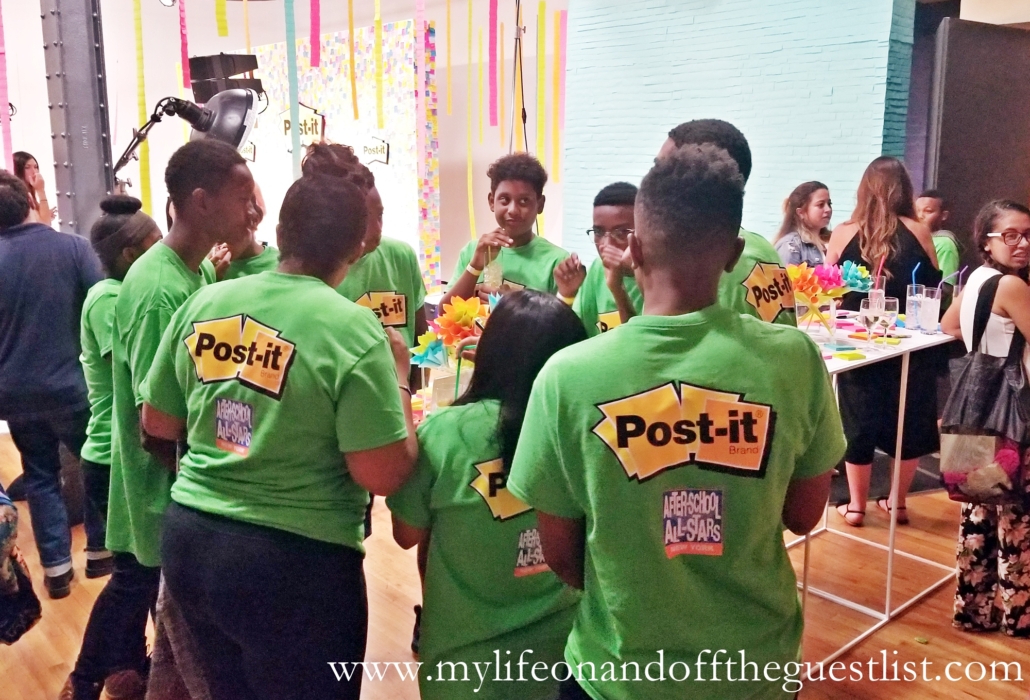 The kids had a great time dancing and playing with the available Post-It Notes. The Hailee Steinfeld and Post-it back-to-school event offered several interactive things to do including writing down special song requests on Post-It Extreme Notes and posting it on a brick wall for the DJ and sharing what motivates them, what they're thinking about, and what are they looking forward to.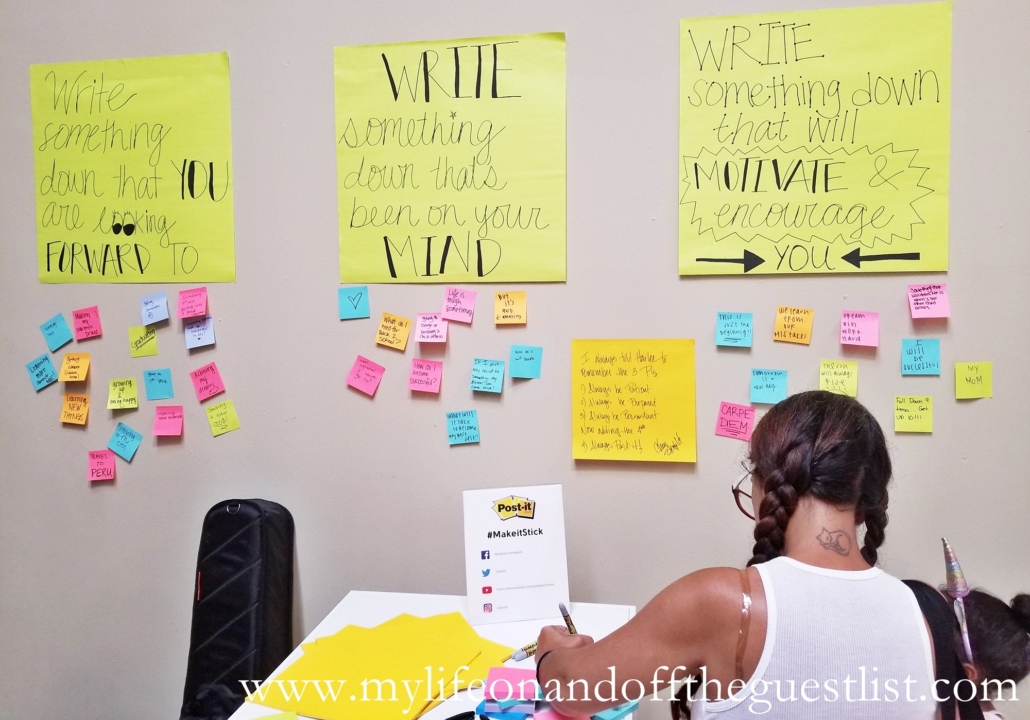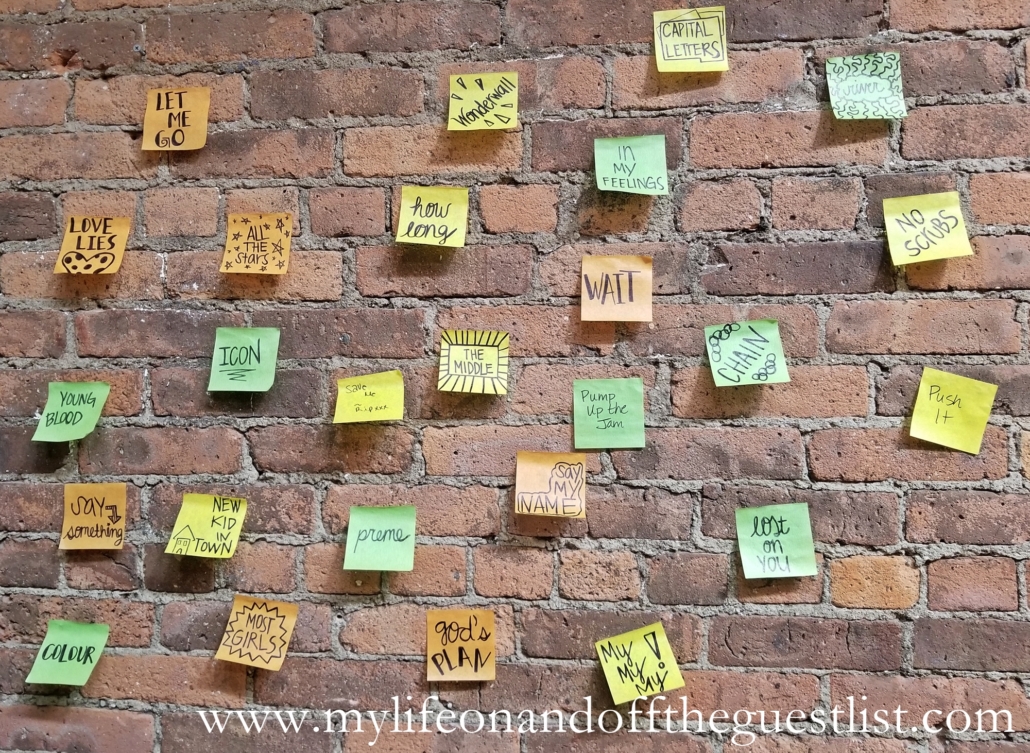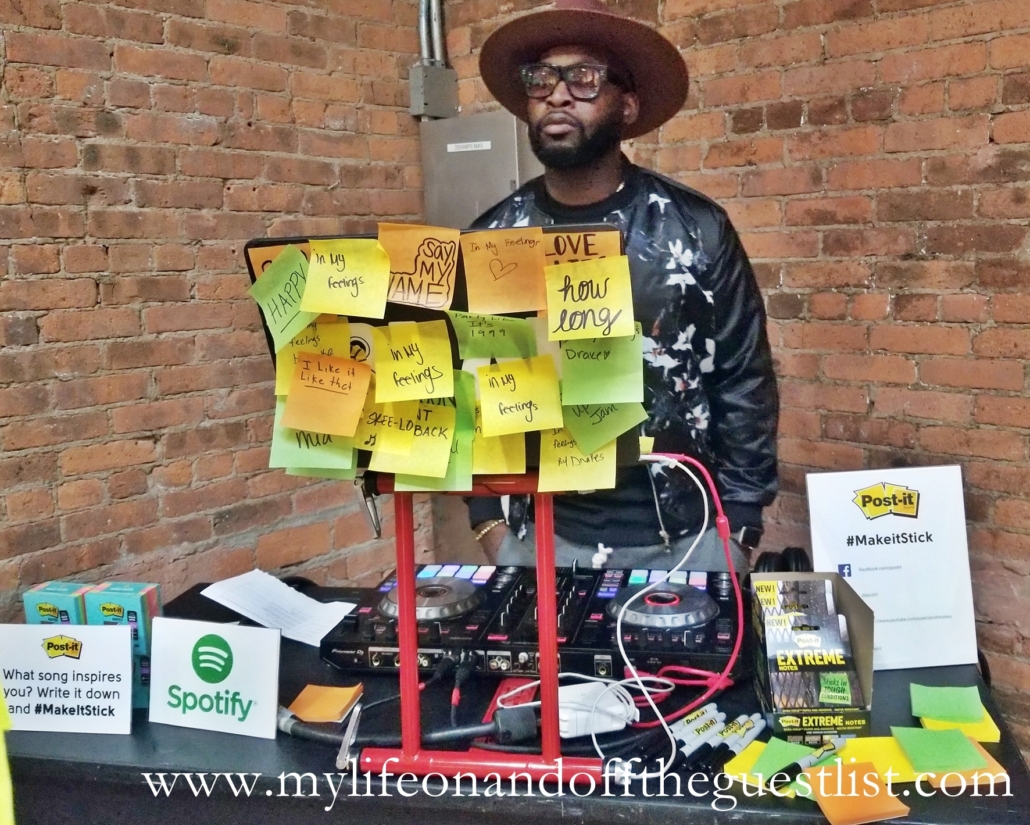 We also enjoyed an exclusive preview of the new products from the Post-it Brand, an interactive Q&A with Hailee Steinfeld and Remi Kent, Global Business Director of the Post-it Brand, and the aforementioned one-of-a-kind performance by Hailee. Check out our video of the Q&A before her performance below:
Did you know you are 42% more likely to achieve a goal if you write it down? Both Remi Kent and Hailee Steinfeld stated this fact and from our own experience, we can attest to that. With this event, Post-it Brand helped to inspire students like the ones from After-School All-Stars NYC. We are certainly inspired and can't wait to share our goals, to-do lists and dreams on some of the absolutely adorable new launches from Post-It Brand. We especially love the Polaroid Camera and White Ceramic Bear Post-It Notes dispensers, the Emoji and state-shaped Post-It Notes, and of course, the previously covered Post-It Extreme Notes. Which are your favorites?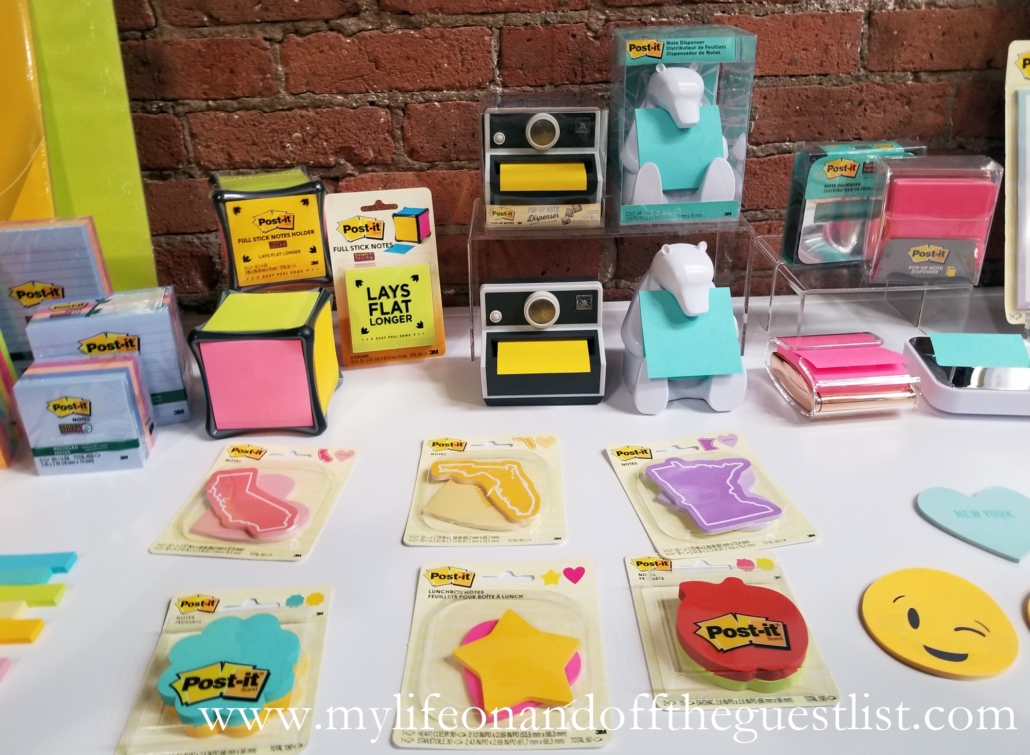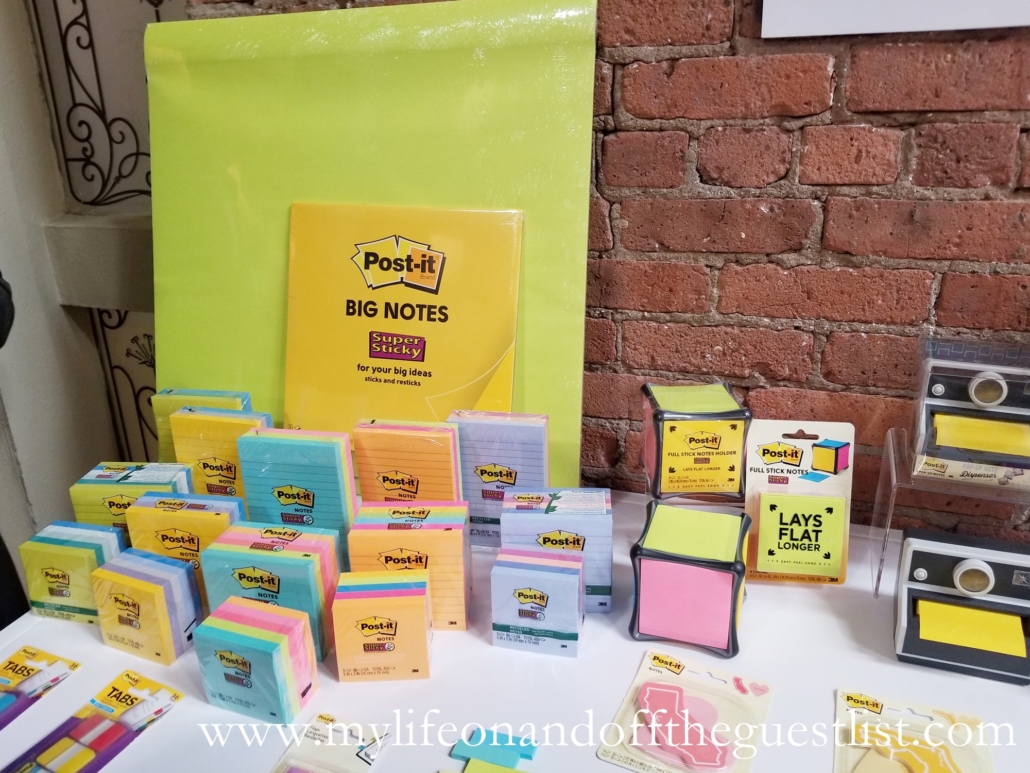 Without further delay, please enjoy Hailee Steinfeld's acoustic musical performance featured below:
Last but certainly not least was the colorful decor, all done with post-it notes of course. From the incredible post-it notes flowers, streamers, and the massive Dream Wall.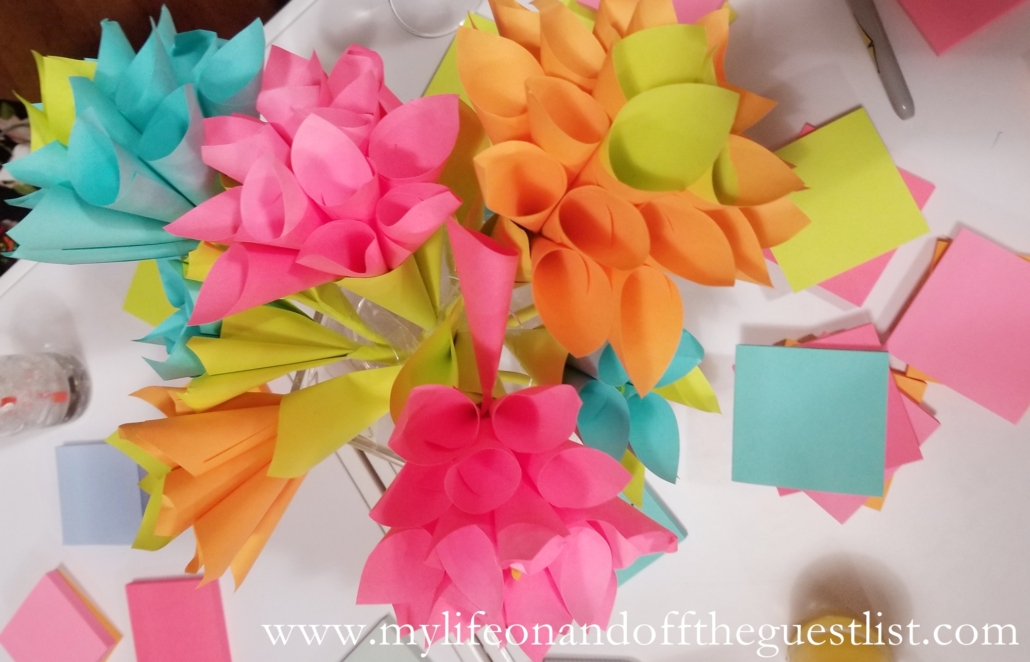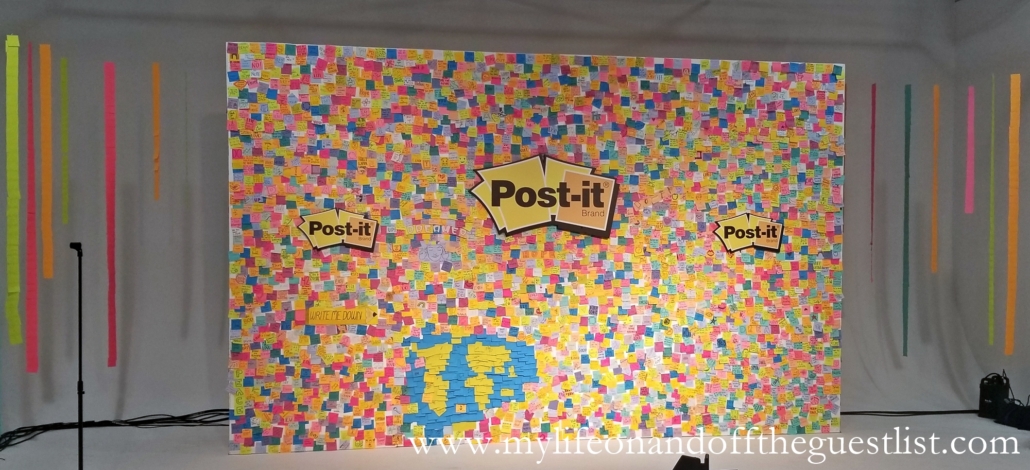 You may notice the Post-It Dream wall is filled with handwritten hopes and dreams. Check out a close-up of some of those below and please share with us what would you write on the Dream Wall?