Are you ready for the world's most iconic lipstick in a matte? What better way to celebrate the Super Lustrous' lipstick 80th Anniversary than with a new launch. Say goodbye to draggy, drying, heavy matte lipsticks and hello to the NEW Revlon Super Lustrous The Luscious Mattes; With their modern take on matte lipsticks, Revlon delivers the most comfortable, true velvet matte lipstick with a virtually undetectable feel on lips.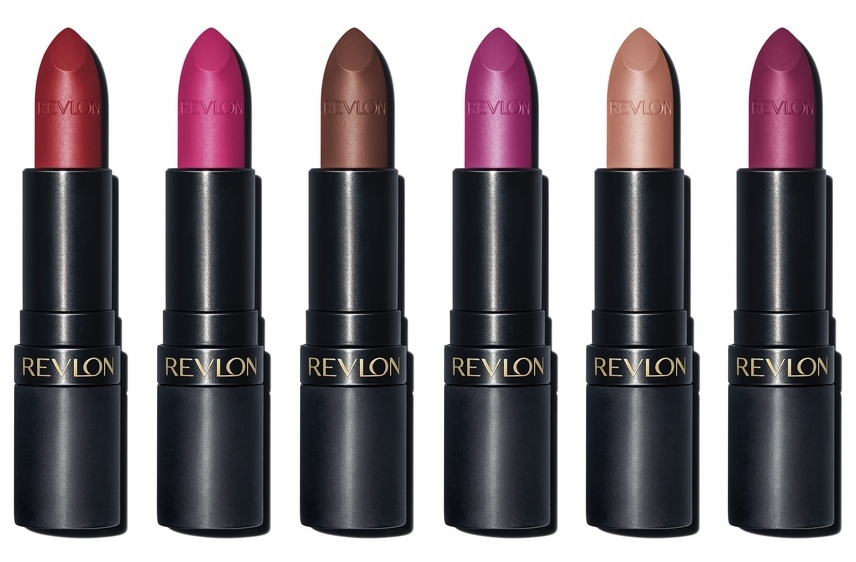 The light and creamy formula is infused with a botanical complex that won't flake, feather, or dry your lips. Its ingredient list boasts Agave, Moringa Oil and Cupuacu Butter that softens without dragging while it saturates your lips with intense matte color. What makes this modern matte so wonderful? Check out these key features and benefits:
Microfine velvet pigments that provide intense, vivid and full-coverage color in one swipe
Indulge in a smooth, creamy feel that instantly smooths and hydrates your lips
A sleek matte to-the-touch black tube with slim gold ring detail
A precise bullet shape for easy application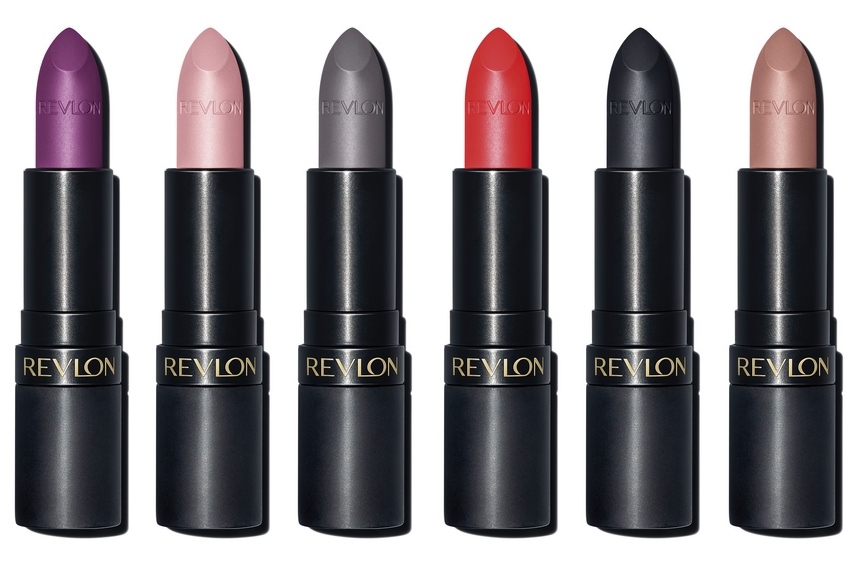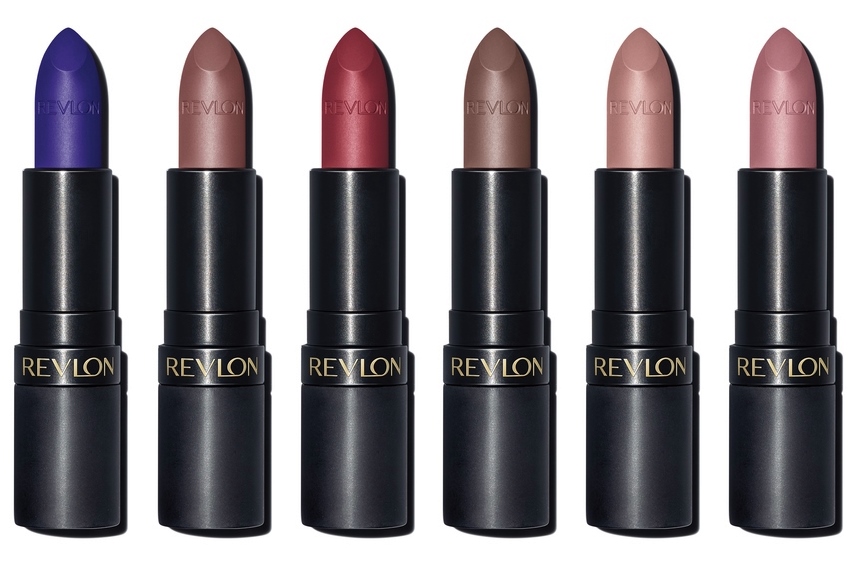 The range of 24 classic and trend-forward shades, ranging from nudes, pinks, reds, browns, and plums, allows you to create a dramatic lip look with a true matte finish. The stunning shades include:
Black Cherry – matte black cherry
Candy Addict – matte bubblegum pink
Crushed Rubies – matte candy apple red
Getting Serious – matte terracotta red
Heartbreaker – matte hot pink
If I Want To – matte apricot nude
Insane – matte deep raspberry
Make It Pink – matte cotton candy pink
Pick Me Up – matte toasty nude mauve
Shameless – matte dusty rose mauve
Show Off – matte ruby red
Wild Thoughts – matte rose mauve
Spiced Cocoa* – matte spiced cinnamon brown
Hot Date* – matte vibrant magenta
On Fire* – matte tangerine red
Kiss & Tell* – matte deep plum
Untold Stories* – matte rose nude
Hot Chocolate* – matte cocoa taupe brown
Rhythm & Blues* – matte vibrant indigo
Moonlight* – matte slate gray
Onyx* – matte black
After Hours* – matte deep Bordeaux
Cherries In The Snow* – matte creamy fuschia
Fire & Ice* – matte hot pink red
*Available Online Only
Ready for your new favorite matte red? looking for the perfect pink or nude? Are you bold enough to effortlessly wear matte vibrant indigo, slate gray or black lips? Then these elevated matte lipsticks are perfect for you. Find your new favorite matte shade now.
The Revlon Super Lustrous The Luscious Mattes Lipsticks are available now for $9.49 at drug and mass retailers nationwide and www.revlon.com.