If there's one thing we've learned from this pandemic, it is to be mindful of what you're touching. Be it your face, elevator buttons, door handles, and communal things like breakroom microwaves. Until this pandemic, we never thought about how often we use the microwave, or how clean the outside is. Even if you work in a small office of 20-30 people, if only half of these people use the microwave, that's a lot of fingers touching those buttons. Add in elevator buttons, door handles, etc, and you've got many instances of possibly spreading a virus. As we now do, the lesser our exposure to communal items, the better off we'll be. We're going to introduce you to a product that will reduce your exposure; specifically, your exposure to the communal microwave. The HOTLOGIC Food Warming Totes provide a more convenient way to warm and cook your food while minimizing your exposure.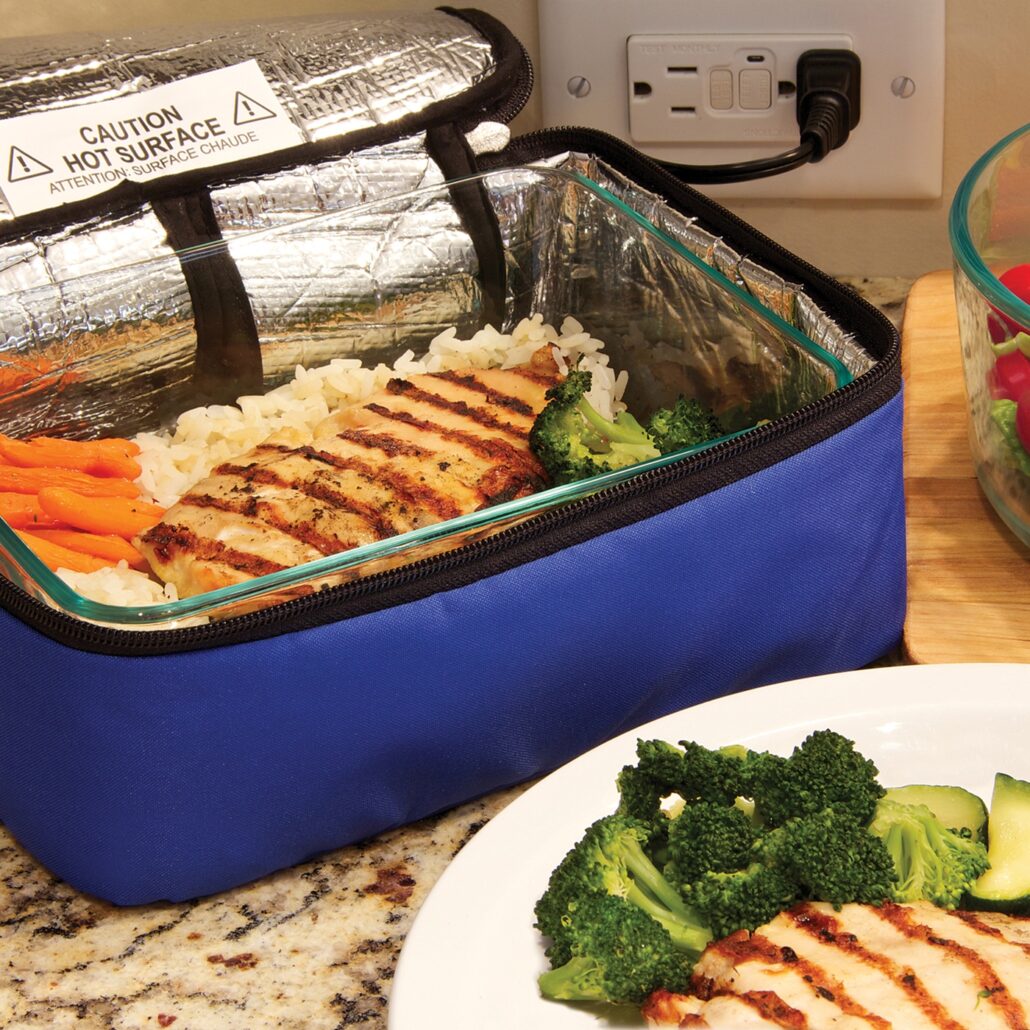 The HOTLOGIC Food Warming Totes uses slow and low conduction heating through its SmartShelf Technology, which evenly cooks or reheats fresh or frozen meals, meats, and vegetables. Even leftovers are cooked to a safe temperature and held there until you are ready to eat. Get ready to say goodbye to food splatter, cold or still frozen centers, and burnt edges. HOTLOGIC perfectly heats and holds your food for hours without overcooking.  You can use any flat-bottom container made of glass, plastic, Tupperware, or metal as long as it has a sealed lid. It's like your own personal, portable oven. Just pop your meal in the bag, plug it in, and go about your day. Your meal will be ready to eat in an hour or 8 hours later (if you're not ready to eat yet.) Your food will be cooked (or reheated) to perfection.
The thought of going back to the breakroom environment is not only stressful, but it's no longer considered safe, said Bill McKendry, Chief Marketing Officer, HOTLOGIC. People are looking for no-touch or low-touch solutions. HOTLOGIC is not only a good option, it's actually a breakroom breakthrough.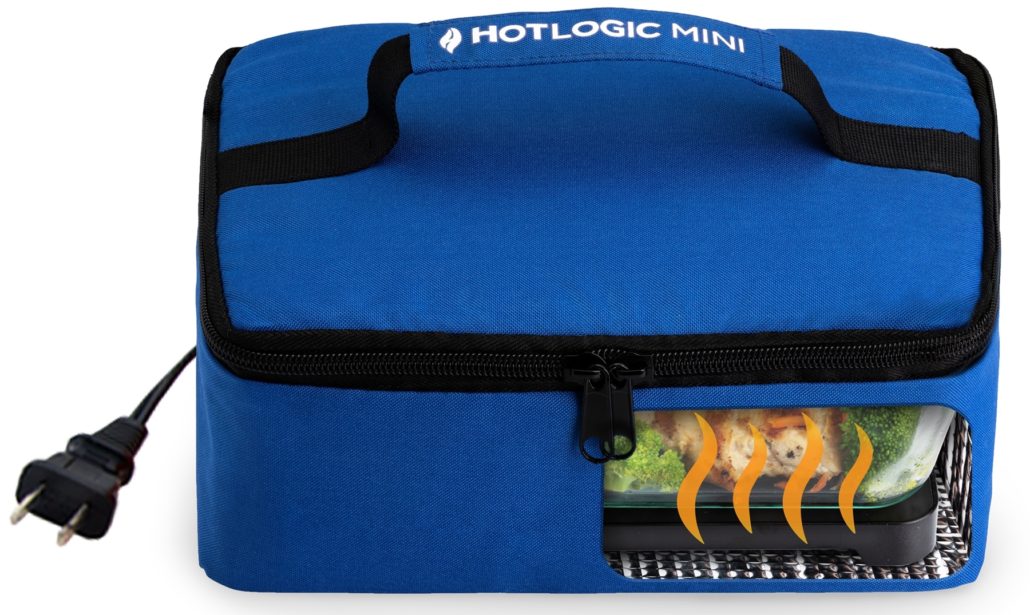 The HOTLOGIC Food Warming Totes provides a healthier alternative to takeout food, storing your food in the "community" refrigerator, and using the breakroom microwave for cooking. It provides five reasons why you should say goodbye to the breakroom microwave:
1. No buttons to push – it's more sanitary
2. No waiting around or in line – healthy social distancing
3. No overcooked meals – more appetizing, more nutritious and keeps you healthy
4. No frozen centers – the food's safe and ready when you are
5. No food splatter – no germs spreading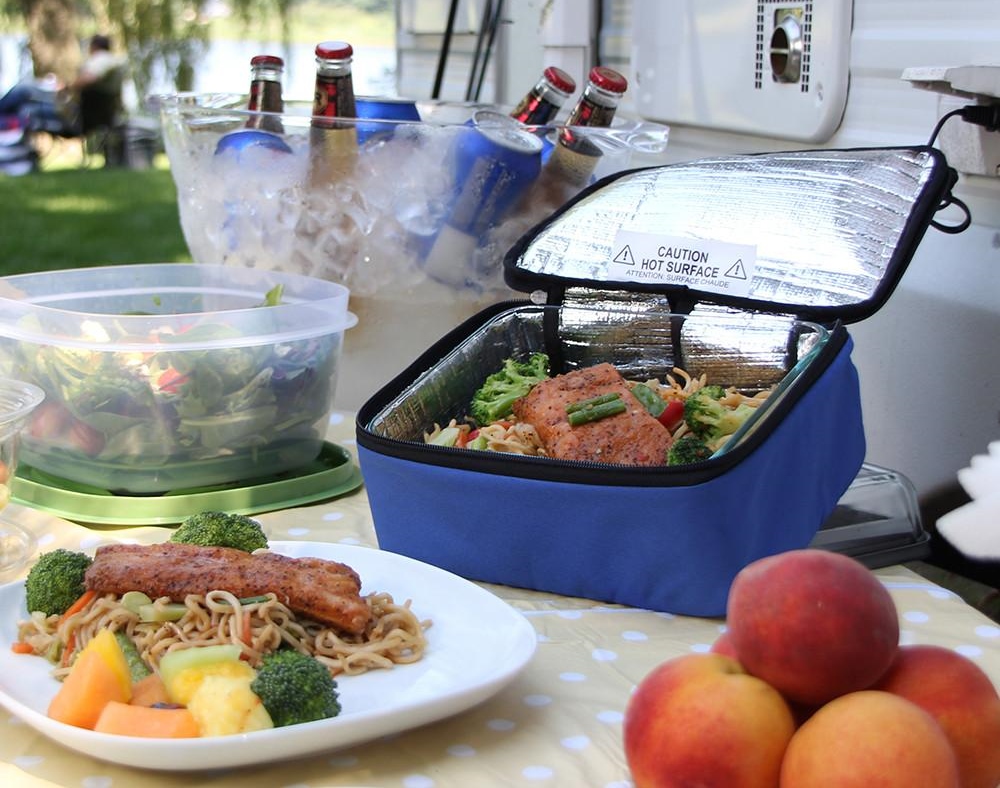 The HOTLOGIC totes are available in Mini and Casserole sizes in an array of modern designs and colors, with easy carrying and extra padded handles, and added leather details. They are available in wall and car-plug models, making it convenient for commuters. There are no buttons, dials, or timers so its impossible to screw up a meal! The HOTLOGIC Food Warming Totes are a great no-touch or low-touch solution to this pandemic.