We had the pleasure of attending the launch event to celebrate the newest event space,
Metropolitan West
. This massive, two floor event location is NYC's hottest newest must-see venue! Stylish, and modern, the brand new, 24,000 sq. ft. event venue has already hosted a slew of NYFW, and Tech events prior to this official opening event, so we were well familiar with its grandeur layout. Metropolitan West can be whatever fantasy you want your event to be, and it does not disappoint.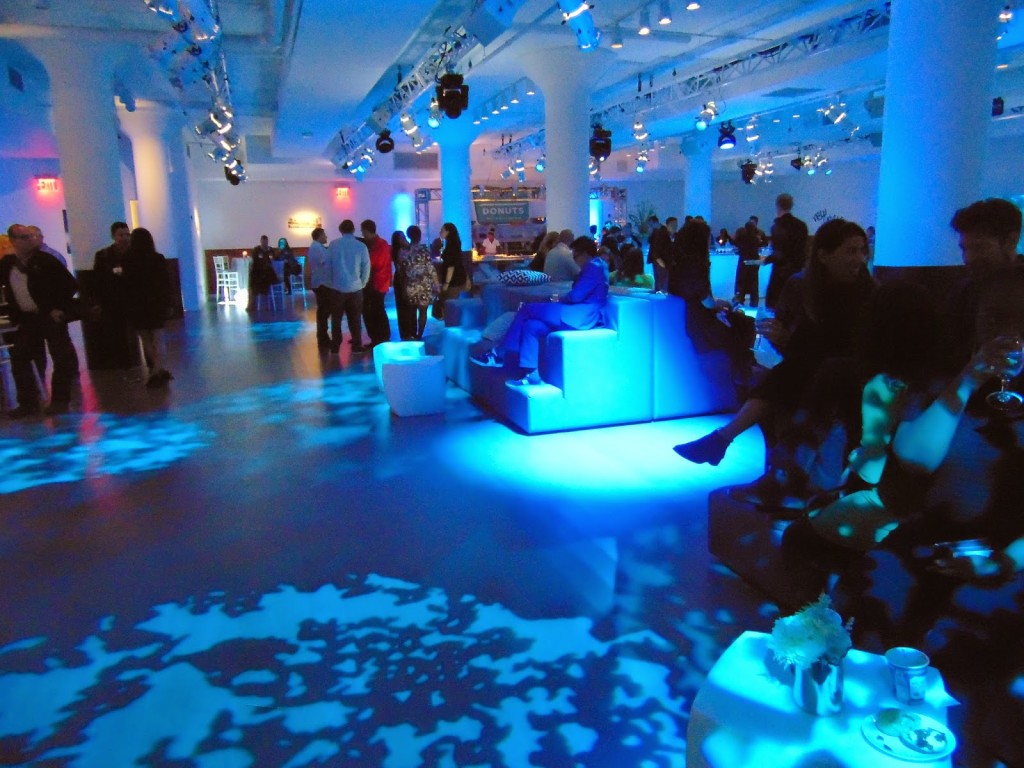 Gorgeous lighting, which changed periodically throughout the party.
The launch event, which itself was an escape to a foodie heaven, invited guests to celebrate with the founders of the venue, as well as the event space's partners. Guests were wowed by the amazing and out of this world lighting, delicious catering spreads, lovely floral arrangements, and much more. A few of Metropolitan West's partners are listed directly below, with their contribution to the launch event:
The event's menu was a delicious medley of savory and sweet gastronomical delihts. One of our favorite bites included the Steak Tartar, one of the many different types of tartare that were there for our enjoyment: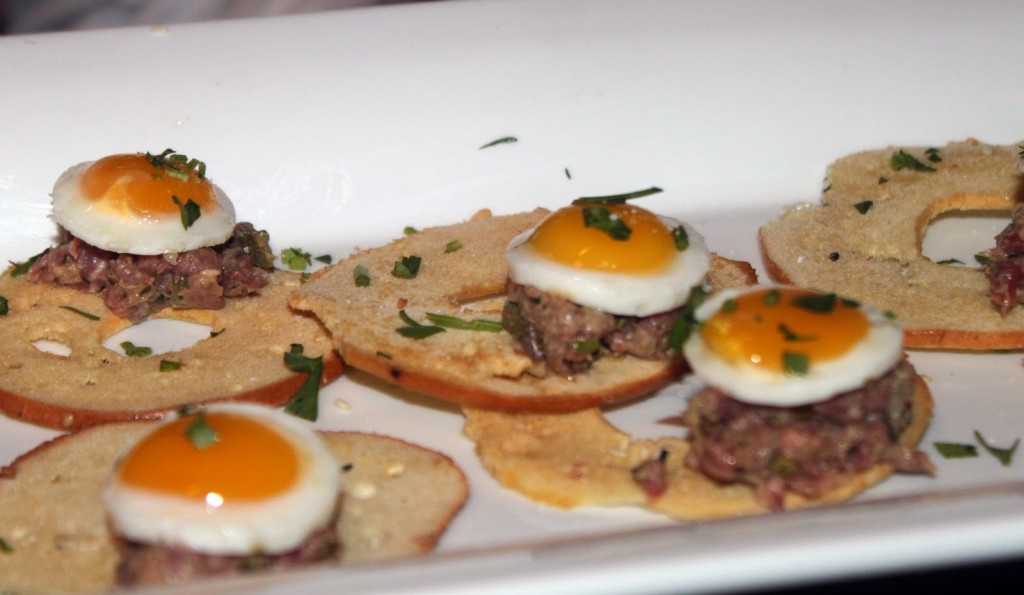 One of our favorite bites – the Steak Tartare!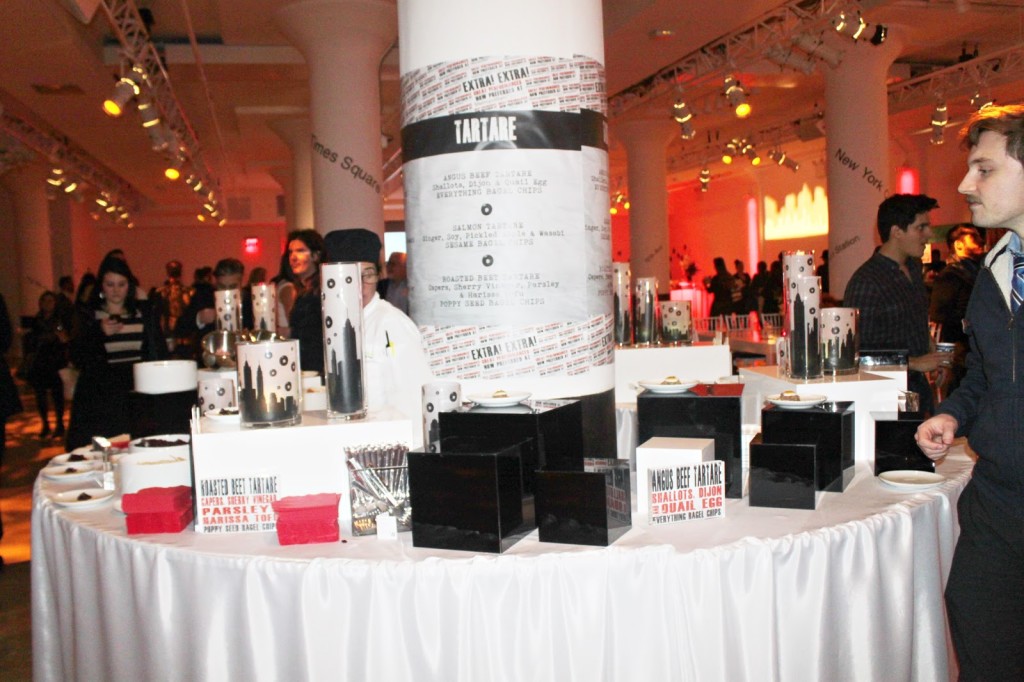 Tartare Station – a variety of Angus, Salmon, & Roast Beef Tartare! So inventive and delicious!
Food was both sophisticated and fun. We enjoyed such delights as a grilled cheese and tomato soup station, which also had beet chips (they were delicious), and decadent red velvet brownies; yummy Apple cookies and Hot Apple Cider (we are in the Big Apple after all), and a decorate your own Doughnut Station, where you selected from a variety of toppings to create your perfect doughnut.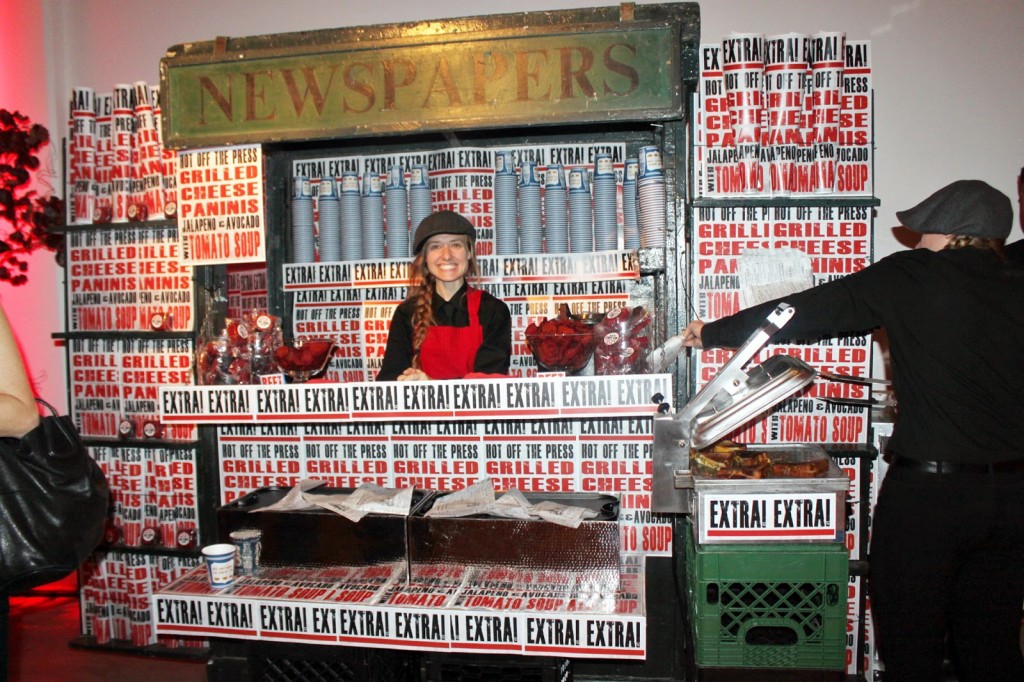 Super imaginative and fun food stand serving grilled cheese and tomato soup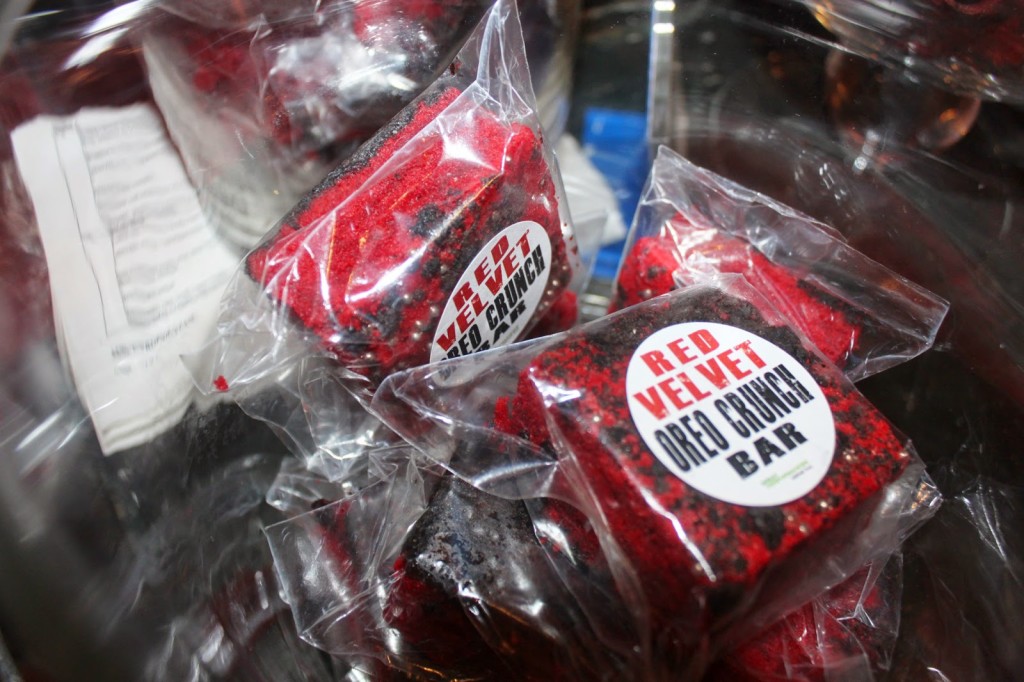 Moist red velvet brownies with Oreo crunch mixed in – mouthwatering!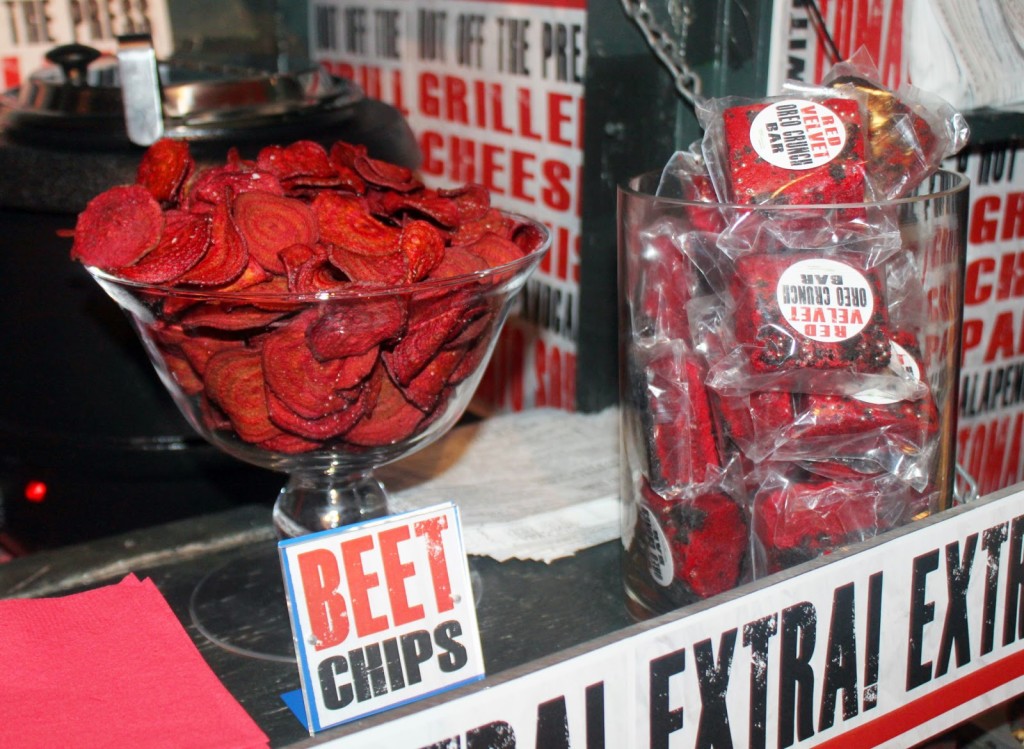 Beet chips – so different and delicious, and I love the vibrant red color! A tasty snack that goes great with the red, white, and black theme.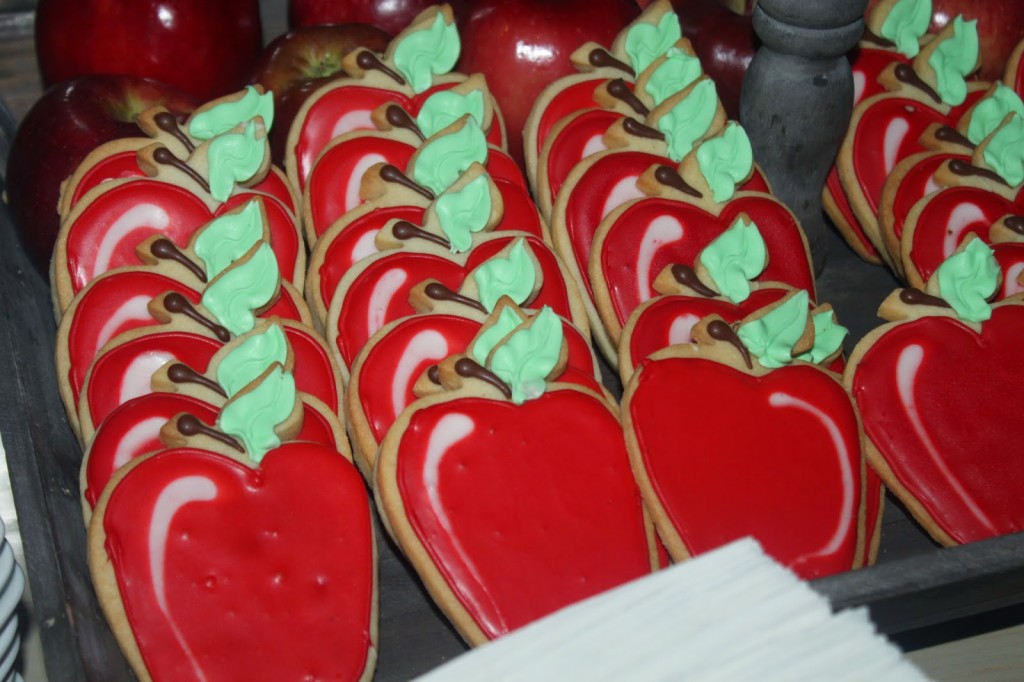 Addicting apple sugar cookies were a cute edition to the wide array of snacks available.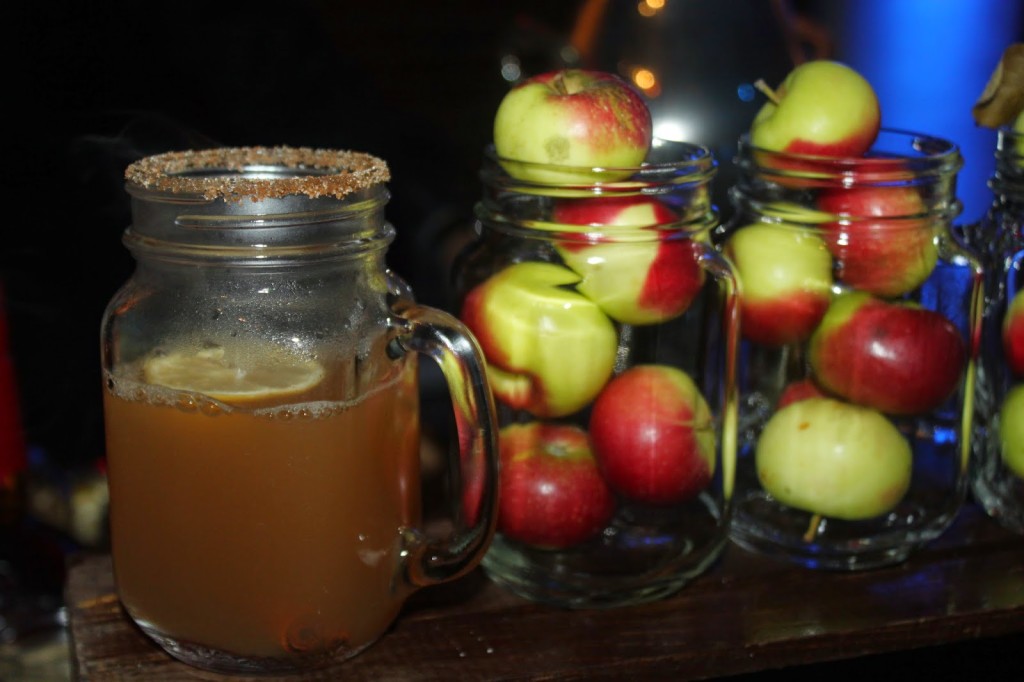 Hot apple cider was served at the event, which was a great seasonal addition to the spread.
For a sweet and fun way to end the night, we headed to the make your own doughnut station, where we chose our own frosting and toppings!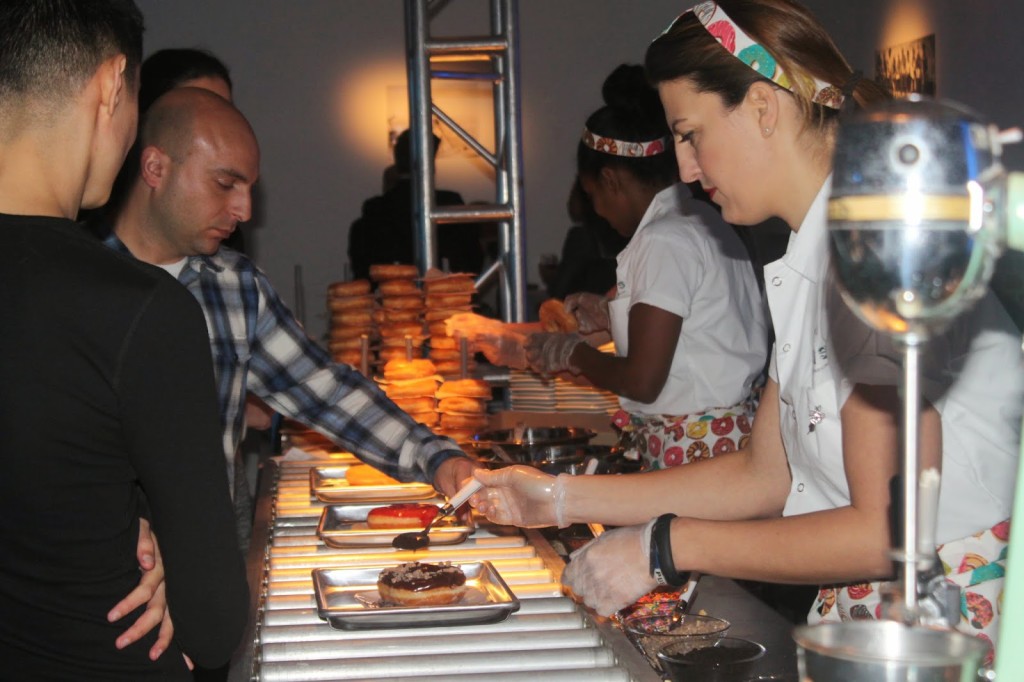 The doughnut assembly line!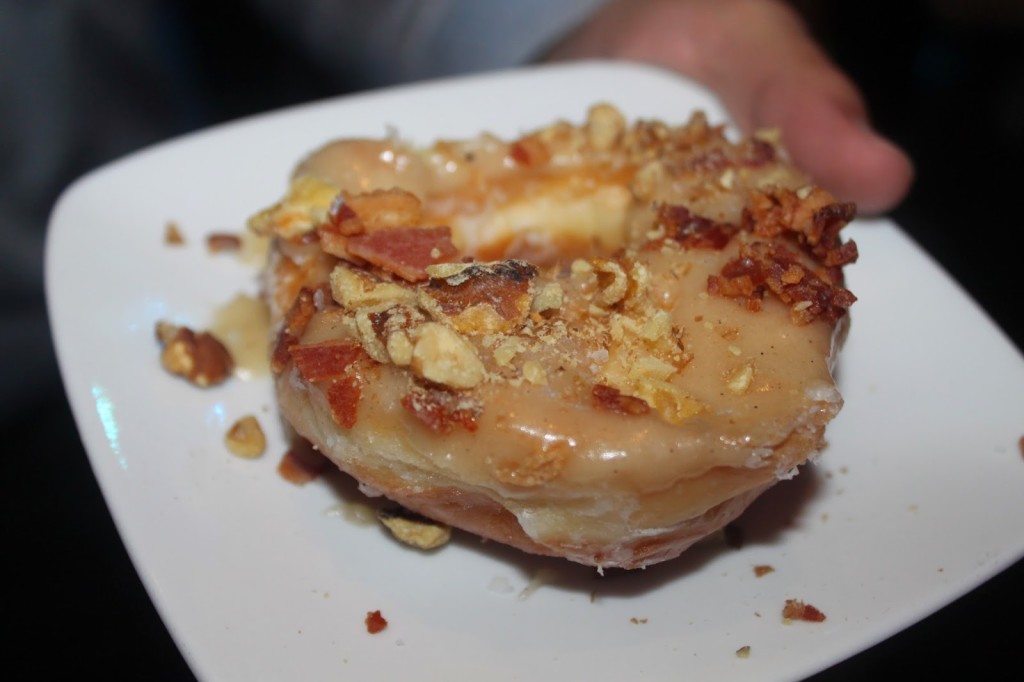 One of our creations – yes that's bacon drizzled on top!
A delicious work of art – so fun to make and even more fun to eat!
Metropolitan West is set up to be one of NYC's top event venues. As we stated, a wide range of events have already been hosted there. The space is huge, and also quite adaptable. There are two separate floors each equipped with their own lobby. On the ground floor you can find polished concrete flooring, gorgeous columns with exposed steel elements, and versatile white walls. The second floor has white walls, offset by a band of exposed brick, and bamboo flooring with vintage grey tones.
This venue is beautiful, stylish, full of top of the line amenities, and provides a great space for partying, celebrating, and the like in the city that never sleeps!
PHOTOS BY GLASGOW SKINNER
EDITED BY GLASGOW SKINNER