They say "The eyes are the window to the soul," but sometimes those windows need a little sprucing up. Some of you may have experienced this, but sometimes, even after showering, our eyes still feel heavy or puffy. We usually rely on our showers to "wake us up" but some days call for extra help. This is where Eyetitude and their amazing eye care products come in. This fantastic skincare brand focuses solely on your eyes and repairing the most delicate and fragile area on your face, your eyes. Their products are especially fantastic to use after spending time in the sun or if like us, your eyes still don't "feel awake" after a shower.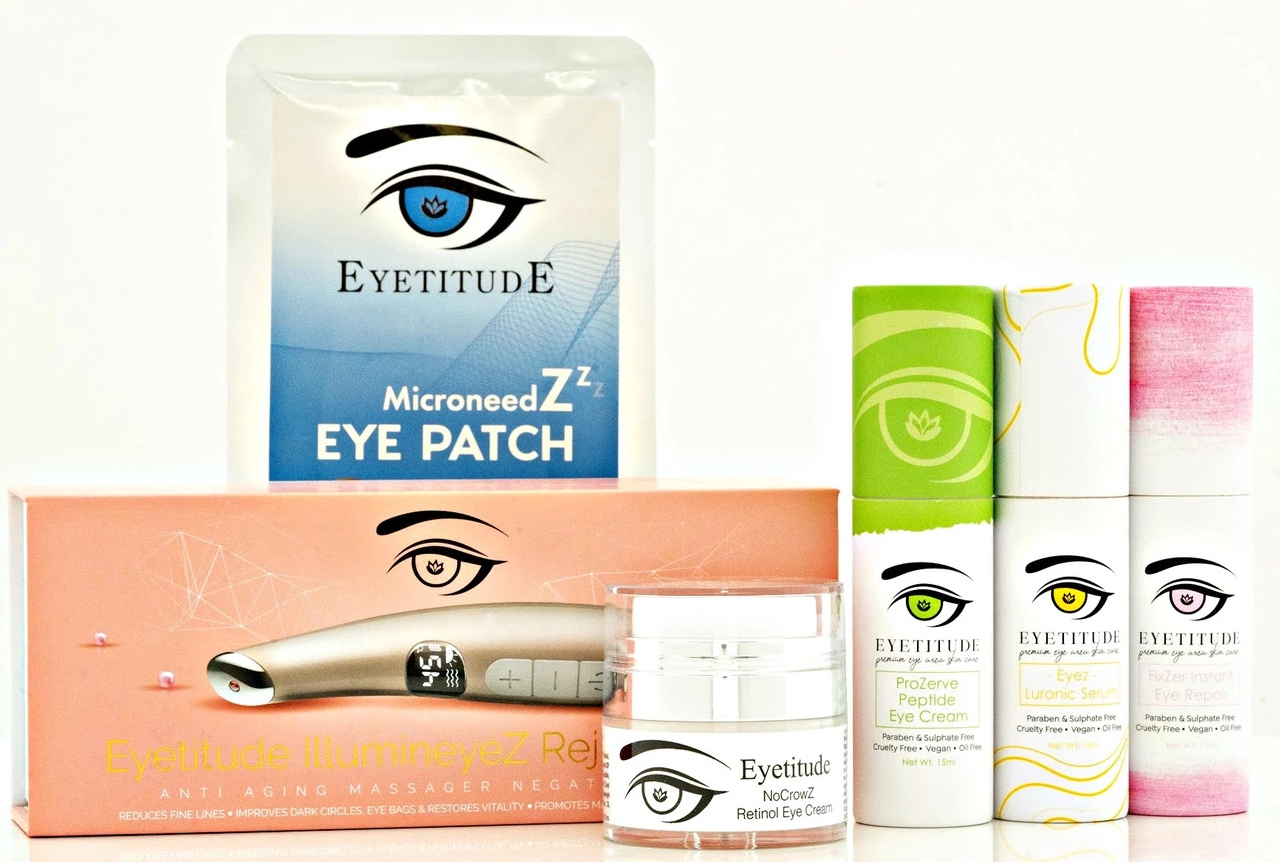 Eyetitude boasts seven eye care products: ProZerve Peptide Cream ($75.00), FixZer Instant Eye Repair, EyeZ-Luronic Serum ($65.00), NoCrowZ Retinol Eye Cream ($79.00), MicroNeedZ Eye Patches ($10.00), IllumineyeZ Rejuvenator, and the RevitaleyeZ 4-in-1 Facial Wipes ($15.99). We had the pleasure of indulging our tired peepers to the full benefits of two of their products; the Eyetitude FixZer Instant Eye Repair and the IllumineyeZ Rejuvenator (which we now cannot live without).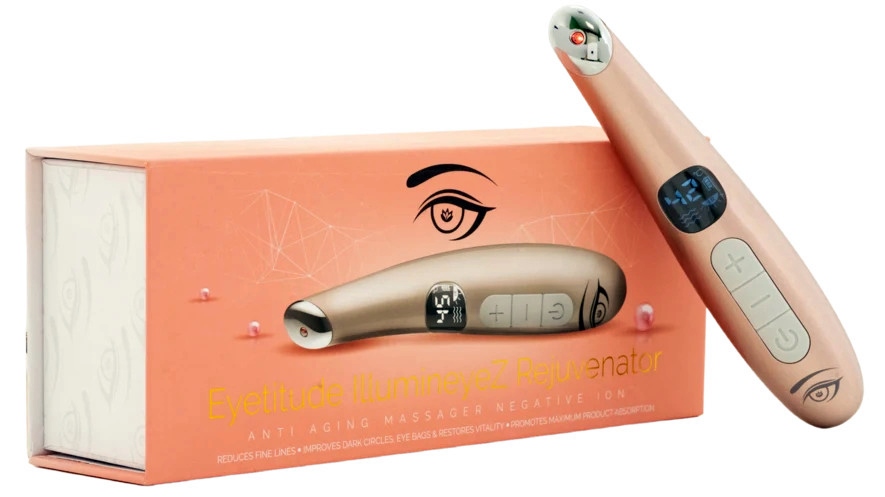 Remember when we said that sometimes, even after a shower, our eyes still felt heavy and puffy? Well, apparently this superb beauty tool is exactly what we needed. Our eyes have never felt so "alert". On those brief moments we ventured outside for food, we've been told we look so bright-eyed; a compliment we haven't heard in ages. Here's why you will love it as much as we do. This anti-aging massager negative ion reduces fine lines, improves dark circles, eye bags & restores vitality. The IllumineyeZ Rejuvenator combines 10,000 times/minute high frequency vibration massage with heat and red LED light to do the following:
*Repairs damaged cells
*Enhance cell activity
*Promote the skin's collagen and elasticity
*Tightens the skin
*Promotes blood circulation whereby reducing dark circles & under-eye bags
*Increases maximum absorbability of your favorite creams and serums
When you use the Rejuvenator with your eye serums and creams, it helps for maximum product absorption into the delicate skin around the eyes.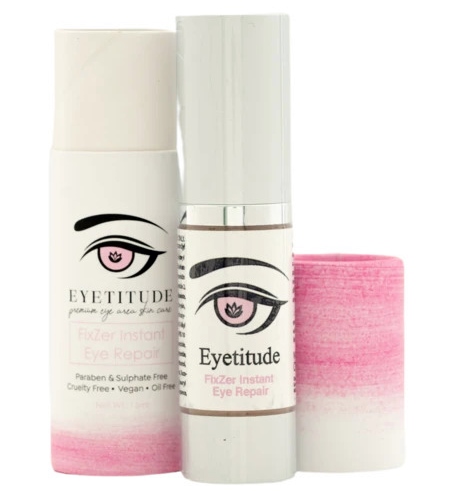 Eyetitude's FixZer Instant Eye Repair is a pro strength formula that instantly reduces puffiness, dark circles, and fine lines, delivering a brighter lifted look. It consists of anti-inflammatory ingredients such as Hesperidin Methyl Chalcone, a flavonoid found in citrus fruits that targets capillaries under eyes. These capillaries are responsible for dark circles, swelling, and puffiness that can plagued our eyes. Light-diffusing mineral pigment reflects and emits light further concealing imperfections. Chrysin, a flavonoid found in the blue passion flower, synergistically works with other ingredients to add another layer of power, deflating puffiness and dark circles; leaving eyes looking refreshed and well-rested.
With continuous use of Eyetitude's range of eye care products, your eyes can truly be the windows they were meant to be.