If there is one thing this pandemic has done, it has humbled all our bank accounts; and that's putting it mildly. Many of us have been left with finding new ways to make money. Money we need to pay things like rent, bills, and shopping for groceries. It seems almost indecent to think about things like shopping for clothes but we've found that treating yourself helps to alleviate stress. For those who think treating yourself to a cute new outfit is completely out of your budget, we've got the answer – Anna-Kaci!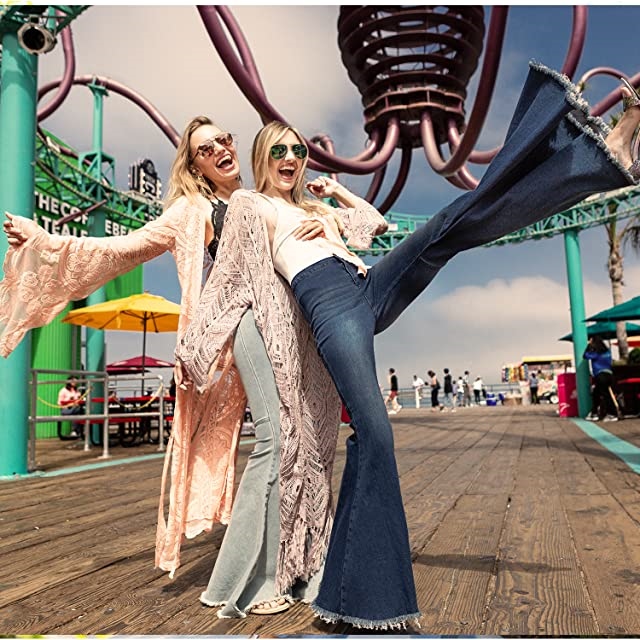 The high-quality fashion brand boasts just the affordable styles you're looking for. Offering boho favorites, cozy everyday must-haves, and glam looks for a special occasion, Anna-Kaci will have you looking great for your Zoom meetings, virtual dates, and everything in between. Stylish looks at an affordable price? What more can you ask for?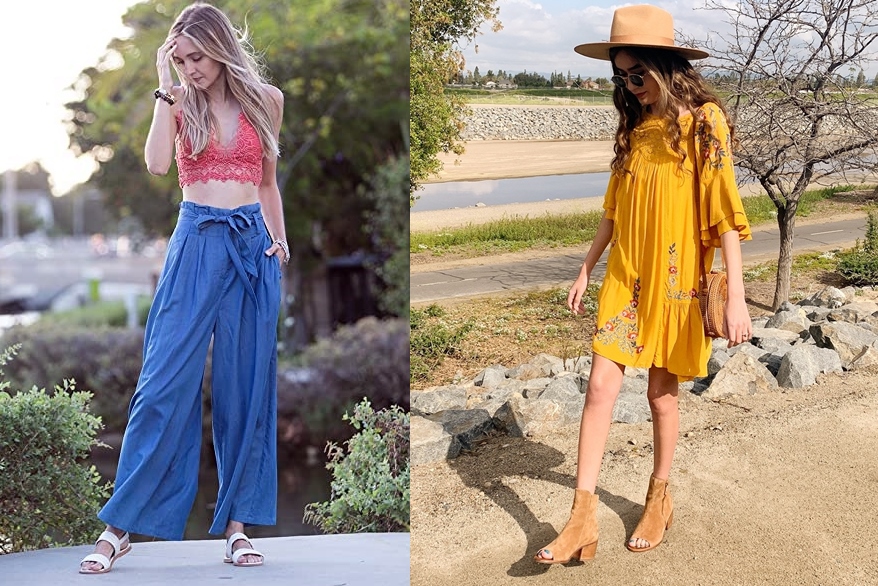 As we transition from summer to fall, there are lots of must-haves to procure from Anna-Kaci; the best part, they're all exclusively available on Amazon. Don't just take our word, check out their hundreds of 5-star Amazon reviews. Our favorite pieces are, of course, the ones who stand out. We adore the below Vintage Wash Straight Leg Denim Overalls with Pocket Bib in the Floral Print. Who says the classic overall have to be basic! They're available in nine colors (traditional hues are available for those who prefer a more classic look) for only $39.99 – $45.99. We will definitely be rocking ours soon.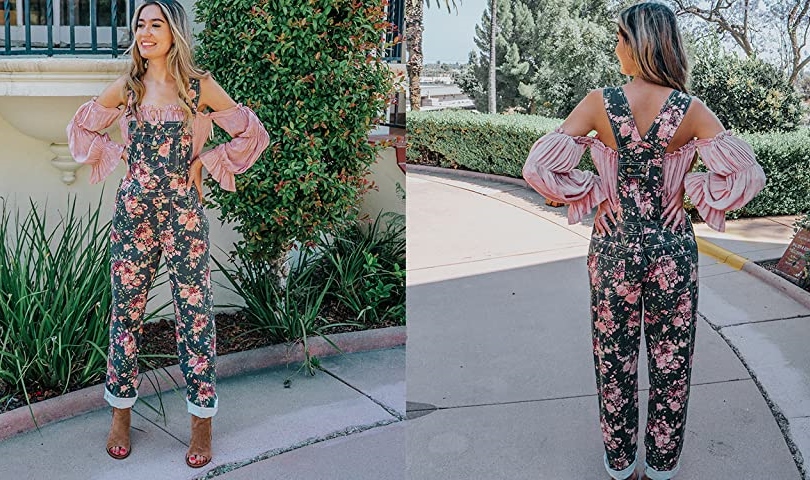 These classic denim overalls boast a medium weight, long/slim straight leg, and a washed and worn look. We subscribe to the belief that florals can be worn year-round. We love and think dark florals are perfect for the fall season. Another huge must-have for us are their sequin pieces.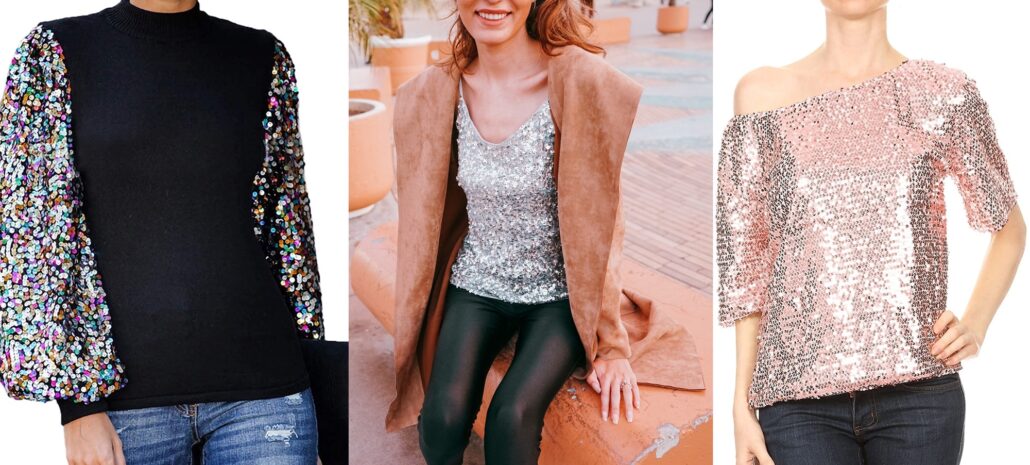 When it comes to sequins, the answer is always yes. Whether you want to wear a little or a lot, nothing ups your style profile like some sparkle. For some night-out sequins or daytime sparkle, try the Confetti Sequin Balloon Long Sleeve Mock Neck Pullover Sweatshirt, $29.99 – we're completely obsessed; the Shimmer Sequins Club Spaghetti Strap Camisole Vest Tank Top, $18.99 – $29.99, grab one or all of the available six colors; or the Short Sleeve One Shoulder Sexy Sequin Top Blouse, $24.99 – $29.99, available in eight lovely sparkling colors. There's a great collection of sequin options to gush over. We guarantee you won't de disappointed with the Anna-Kaci sequin offerings. If you're looking forward to the oncoming sweater weather, Anna-Kaci has the fall styles you need as well.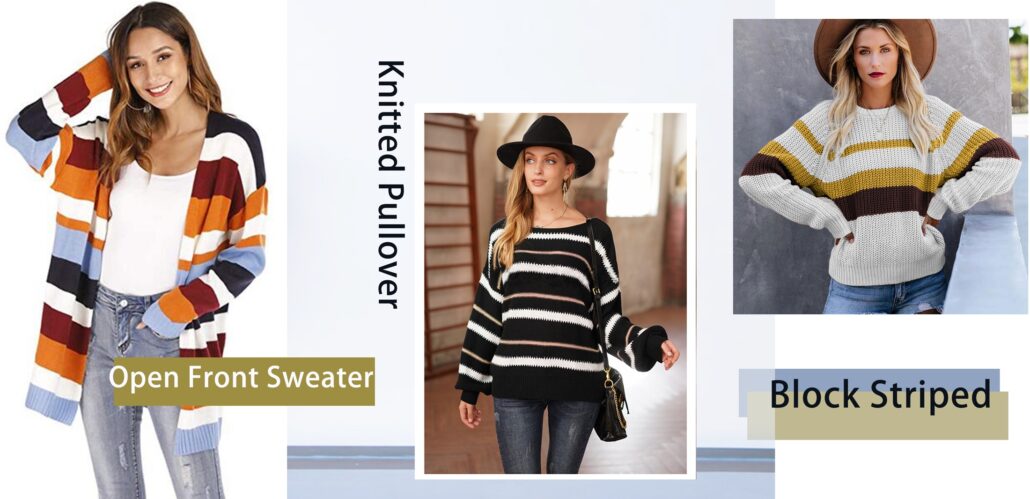 From cardigans to chunky pullovers, hooded sweaters, and on-trend outerwear, look no further than this affordable fashion brand to style you up. We love the layered look (a classic for fall), so their cardigans and dusters make ideal wardrobe additions. Go bold in sweaters with thin or thick stripes. Take a little of that homey feeling with you in a cozy hoodie or hooded dress. At these affordable prices, you just can't go wrong.
We invite you to check out all of Anna-Kaci's budget-friendly offerings. You will see how reasonably you too can treat yourself. We hope you fall in love with their wonderful pieces and share your favorites. Happy Shopping!