The pandemic has affected so many industries. While some American states allowed many spirit retailers and bars to remain open to sell alcohol, not every country was allowed to do so. We highlighted this in our "How Can South Africa's Wine Industry Recover from COVID-19?" article. One of the South African winemakers who was affected by this lockdown was Graham Beck and their delicious Cap Classique Wines. We got to know more about their wines through a tasting and conversation with Graham Beck Cellarmaster, Pieter Ferreira, and Winemaker, Pierre de Klerk. The alcohol ban has since been lifted and everyone can continue to celebrate what matters with these delicious MCC (Méthode Cap Classique) sparkling wines.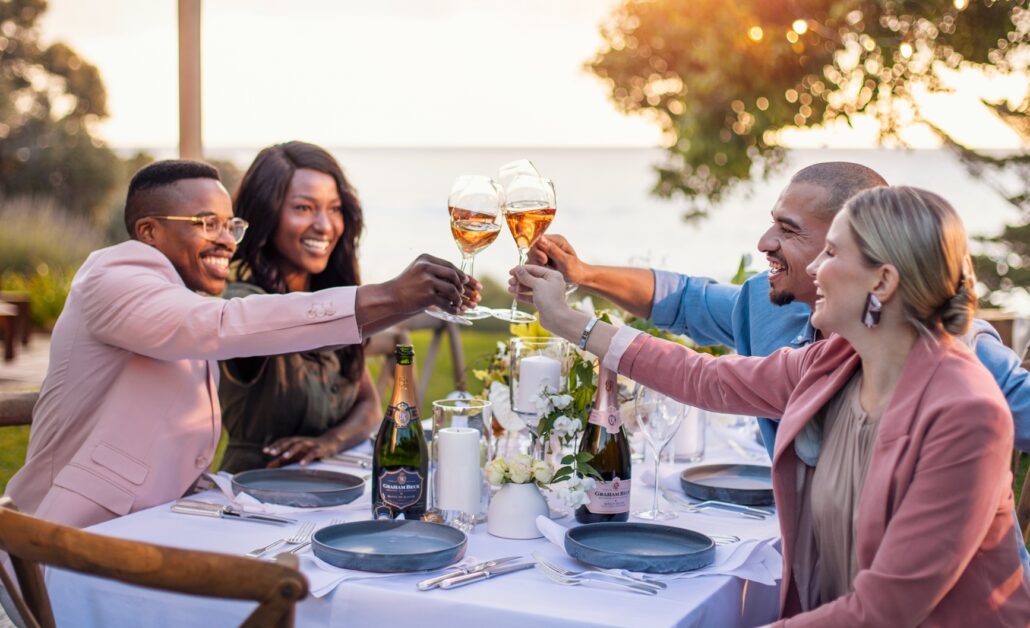 The Graham Beck Cap Classique portfolio comprises of three sparkling wine tiers – the Non-Vintage (NV) Collection (Brut NV, Bliss Demi-Sec NV, and Brut Rosé NV); the Vintage Collection (Blanc de Blancs, Brut Zero, and Brut Rosé); and The Prestige Collection (Cuvée Clive).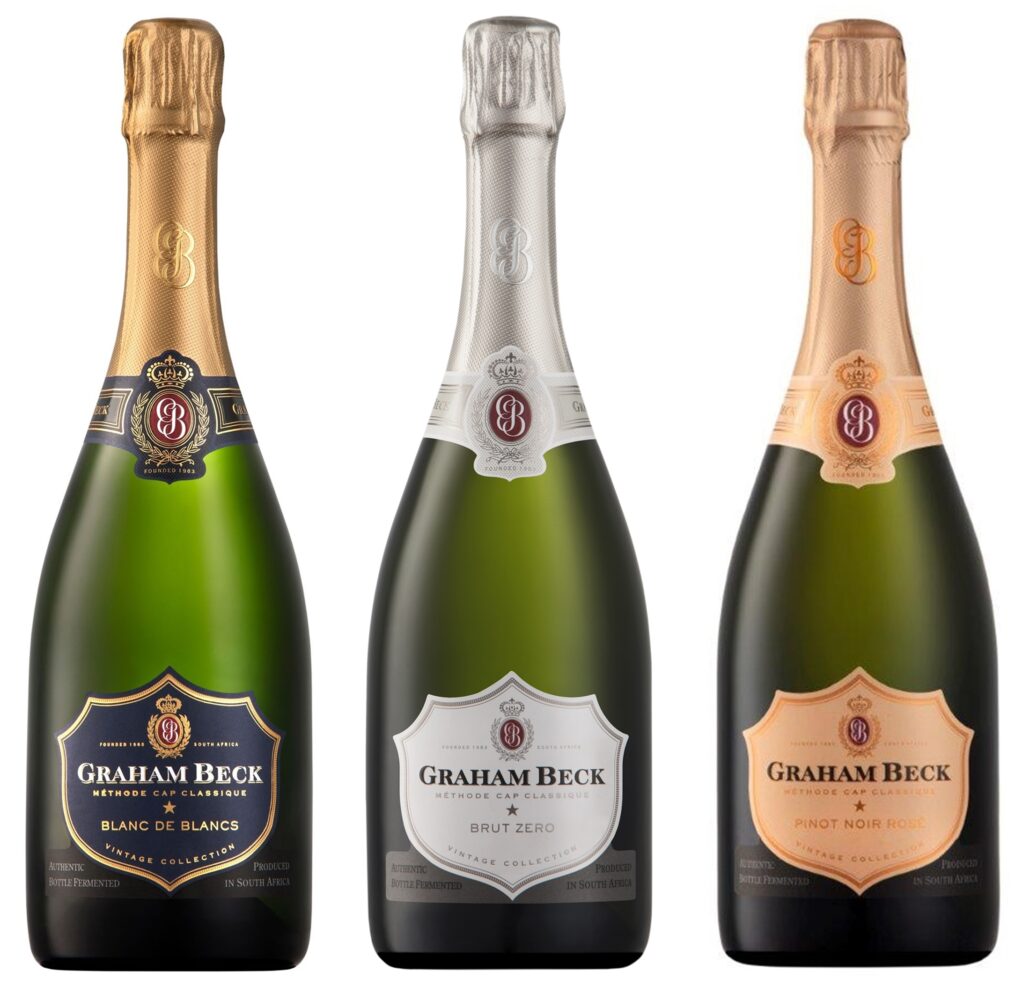 During our tasting we had the pleasure of enjoying the Vintage Collection pictured directly above; these are the wines we'll be highlighting today.
Graham Beck Blanc de Blancs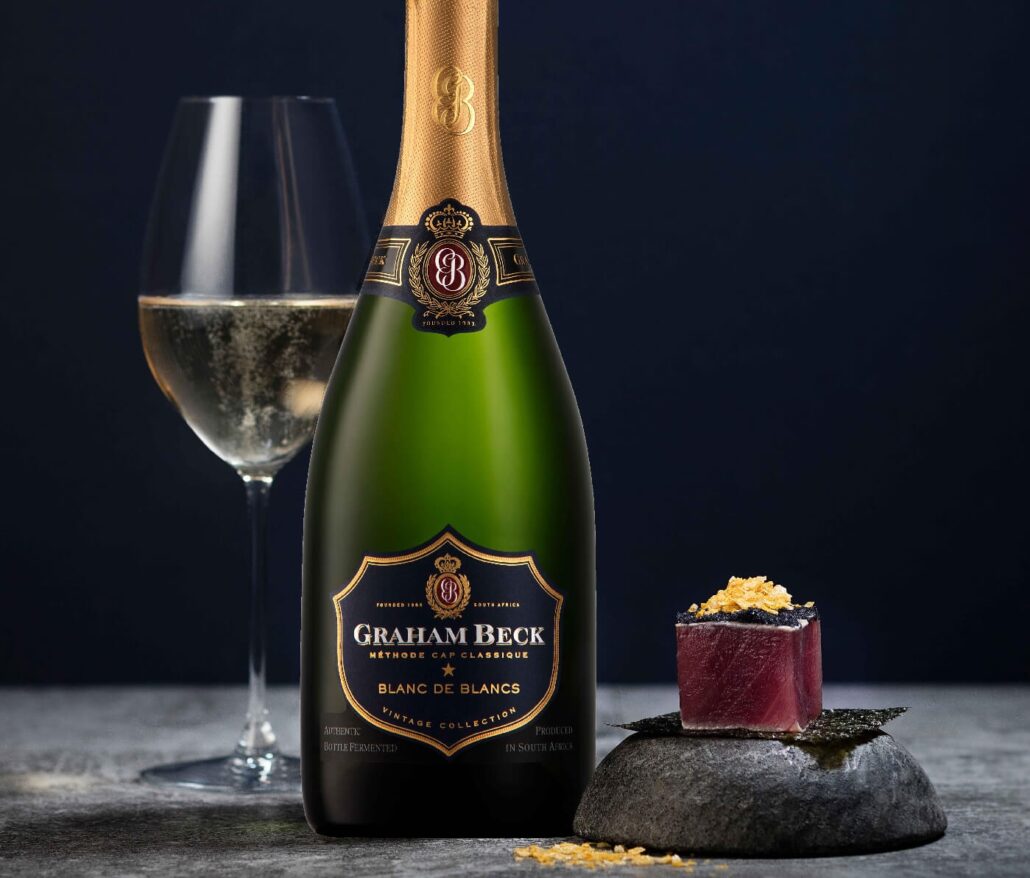 Say hello to South Africa's most awarded sparkling wine. The Blanc de Blancs sparkling wine is a 100% Chardonnay varietal. Its grapes are hand-selected from the limestone-rich vineyards on Graham Beck's Robertson estate using the highest quality juice for fermentation. Boasting a bright lime green color, this well-rounded and creamy sparkling wine features rich aromas of fresh lime and ripe apricot; It features an exciting fine mousse with an explosion of tangerines on the palate; and a great brioche and yeast complexity that broaden the palate, leading to a long and elegant finish.
Graham Beck Brut Zero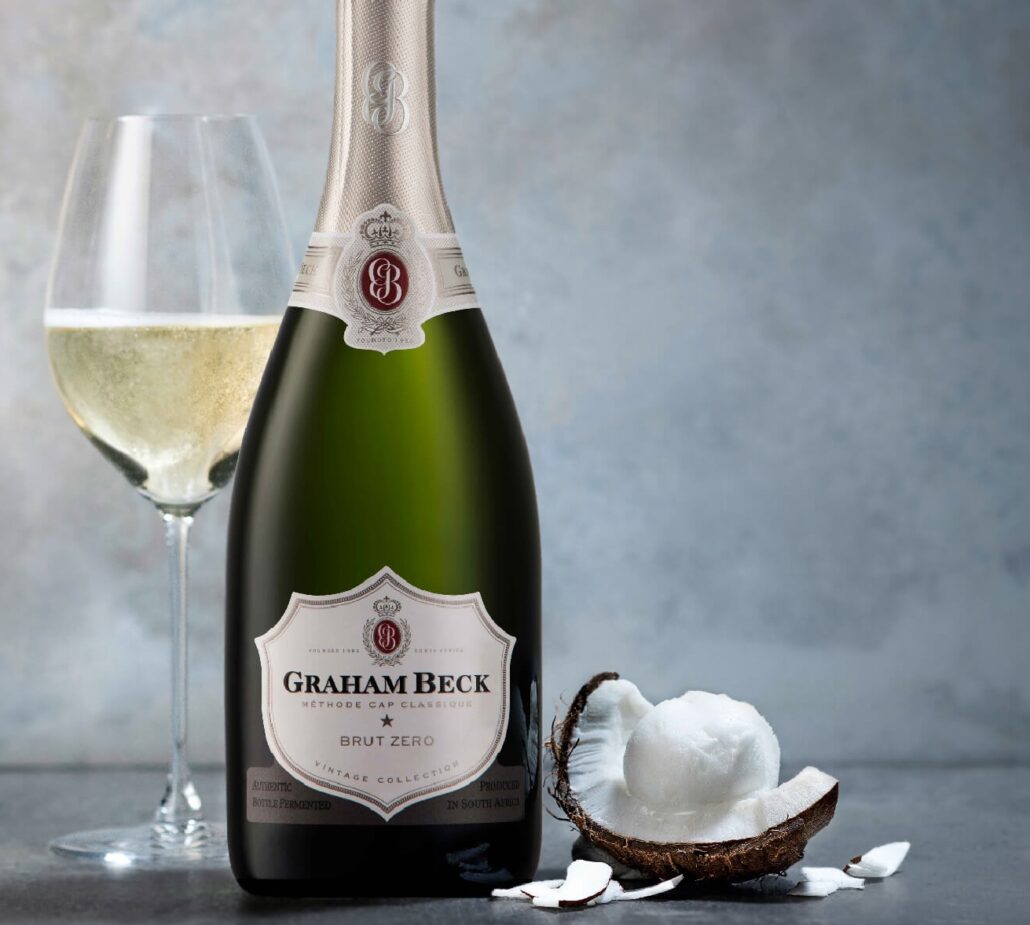 Why zero? This ultra-dry, crisp, and refreshing sparkling wine was created without the use of additional sugar in the dosage; the liqueur which is added just after removing the sediment from sparkling wines. With only 1.46 grams per liter of sugar, it is great for health-conscious wine lovers looking to reduce their sugar intake. This 85% Pinot Noir and 15% Chardonnay blend boasts a low pH and high natural acidity. Its golden peach hue promises a vibrant bouquet of cherries, blueberries, almonds, and earthy spice. It features a delicate yet complex palate abound with red berry, yellow stone fruit, and hints of brioche. One sip rewards you with great balance and a long and slightly salty finish.
Graham Beck Brut Rosé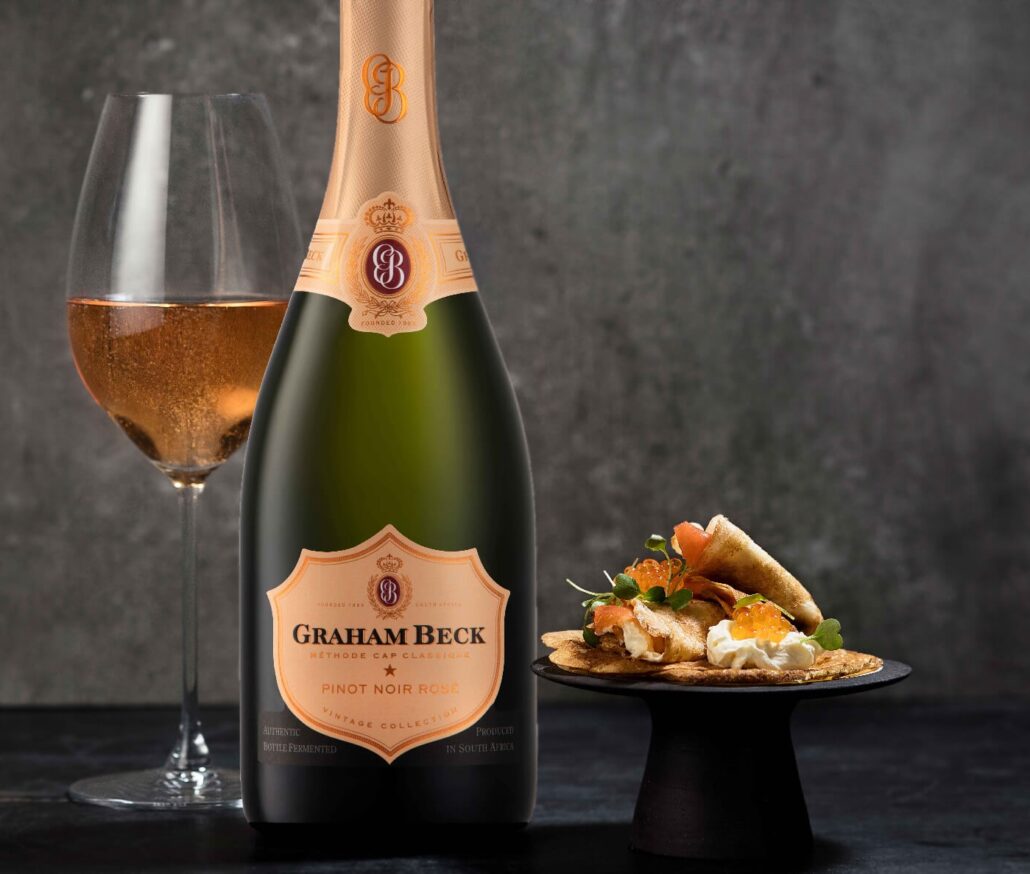 Last, but by no means least, the delicate and delightfully demure Brut Rosé.  A unique first for South Africa, this complex Pinot Noir Rosé is the result of whole bunches of Pinot Noir and Chardonnay jointly pressed as a blend. This gives this bubbly its beautiful salmon pink hue. The 92% Pinot Noir lends a berry-laden ripeness and subtle spiciness, while the 8% Chardonnay contributes its creamy complexity. Its mouthfeel leaves an explosion of raspberry fruit and slight honeysuckle flavors on the palate, with a persistent yet delicate mousse.
We promise you'll bid farewell to all other sparklings after one sip of these Méthode Cap Classique sparkling wines. Aside from being absolutely delicious, the award-winning range of Graham Beck wines is characterized by unmistakable sophistication, elegance, quality, and consistency. For more information and availability in the US, visit www.grahambeckusa.com.