Is there a wine enthusiast in your life? Do you always feel uneasy about gifting them a bottle of wine they will love? Why not save yourself from worry and get them a wine accessory they need this holiday season. You may not know how to pick the perfect wine but we'll help you get the perfect wine gifts for that wine enthusiast on your holiday gift list.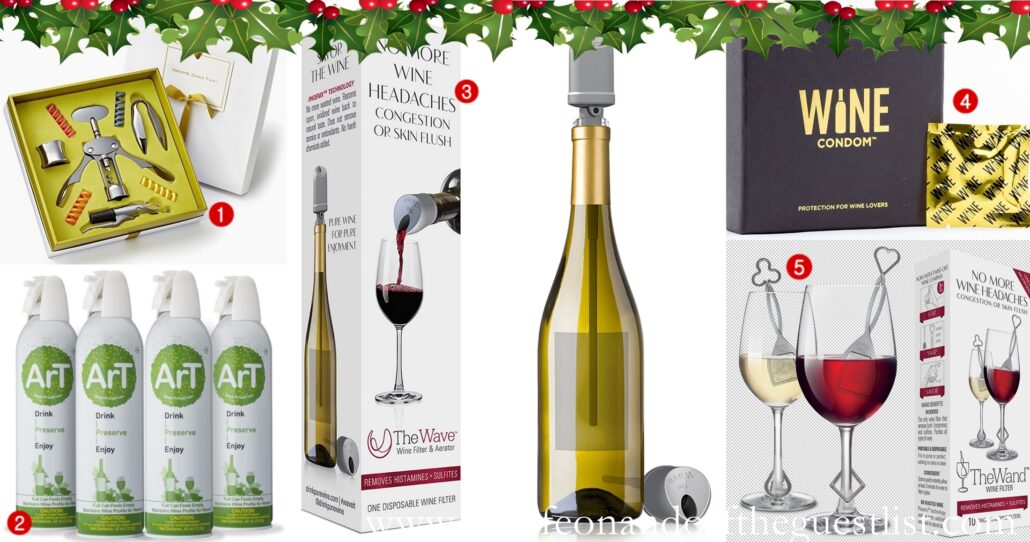 They'll love these must-have wine essentials from PureWine, Wine Condoms, ArT Wine Preserver, and Wine Accents. The best part, these gifts are so affordable, you may end up a wine enthusiast yourself. Let's get to know these wonderful holiday gifts.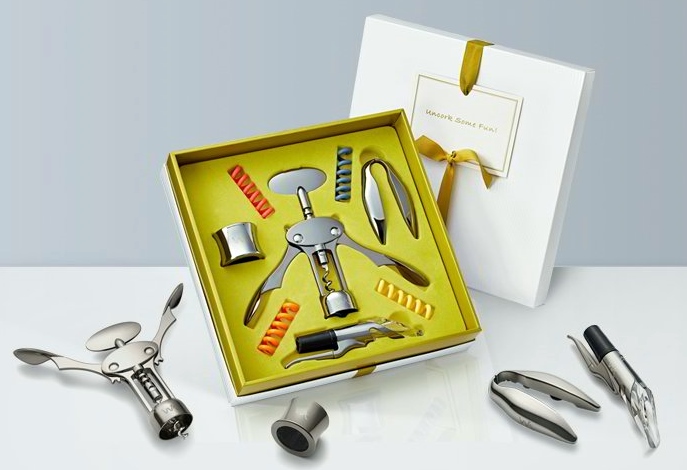 These solid zinc wine accessories feature a titanium finish and are designed to last a lifetime. Each accessory has surprise features that alleviate common wine problems and maximize the function. Easily remove difficult corks, control the aeration into your wine, remove foil with a quarter wrist turn, and more. The Wine Accessories Set features a Corkscrew, Aerator, Foil Cutter, Drip Ring, and Silicone Spiral Wine Glass Charms.
The corkscrew features extra-pointed tip screws that move into your wine cork like butter. A Cork claw that snags the toughest corks for an easy twist out and a discrete tool that instantly pops off bottle caps.
An Aerator with a sure-grip handle eliminates accidents while you pour, controlling how much air mixes with your wine.
A Foil Cutter with quad-cut wheels, a palm-grip shape that fits comfortably in your hand and removes foil with a quick turn of your wrist.
The Drip Ring that fits slim to wide-necked 750 ml bottles to keep drips off of your table.
Silicone Spiral Wine Glass Charms that come in a variety of colors to distinguish your guests' glasses and add a comfortable grip to your wine glass stems.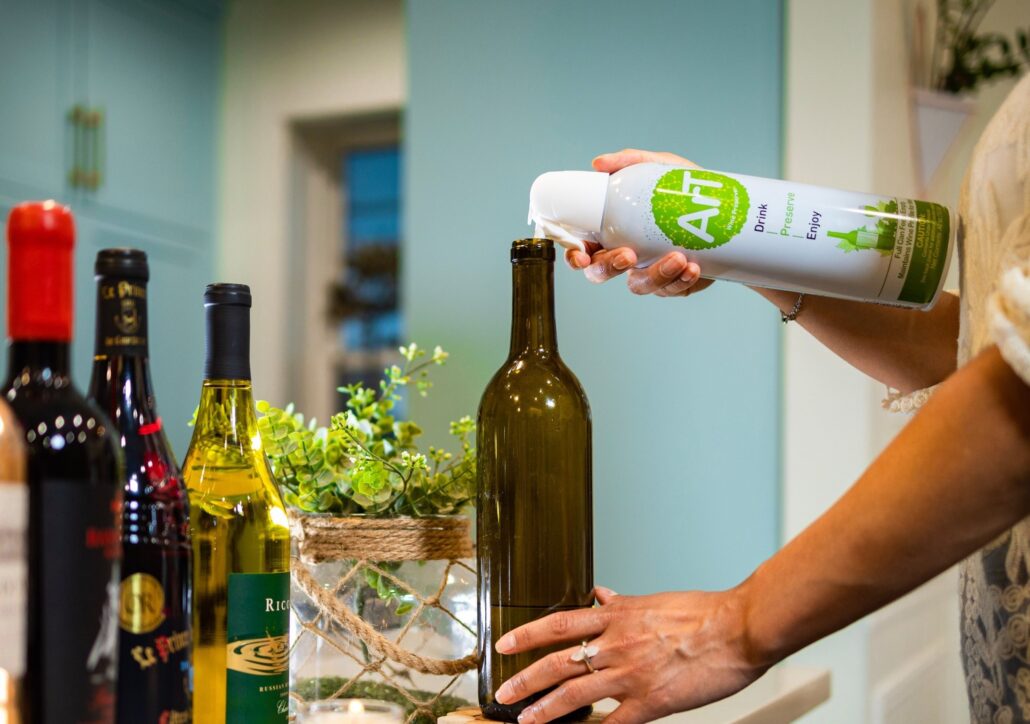 Gearing up for the holidays or hosting a socially distant party this year? Keep wine fresh for up to 30 days with this argon wine preserver! ArT Wine Preserver wants to change the wasteful drinking habit of swine going stale. It also promotes moderation drinking in a sustainable way. This made-in-the-USA, recyclable wine saver uses pure argon gas to displace oxygen into your wine. Argon gas is the preferred method by winemakers to prevent oxidation in wine as it's a natural atmospheric gas that's non-toxic and non-reactive. It makes the perfect wine preserver because it doesn't react with your wine flavors or aromas, it simply displaces the oxygen. They are available in single cans and a 12pk on Amazon.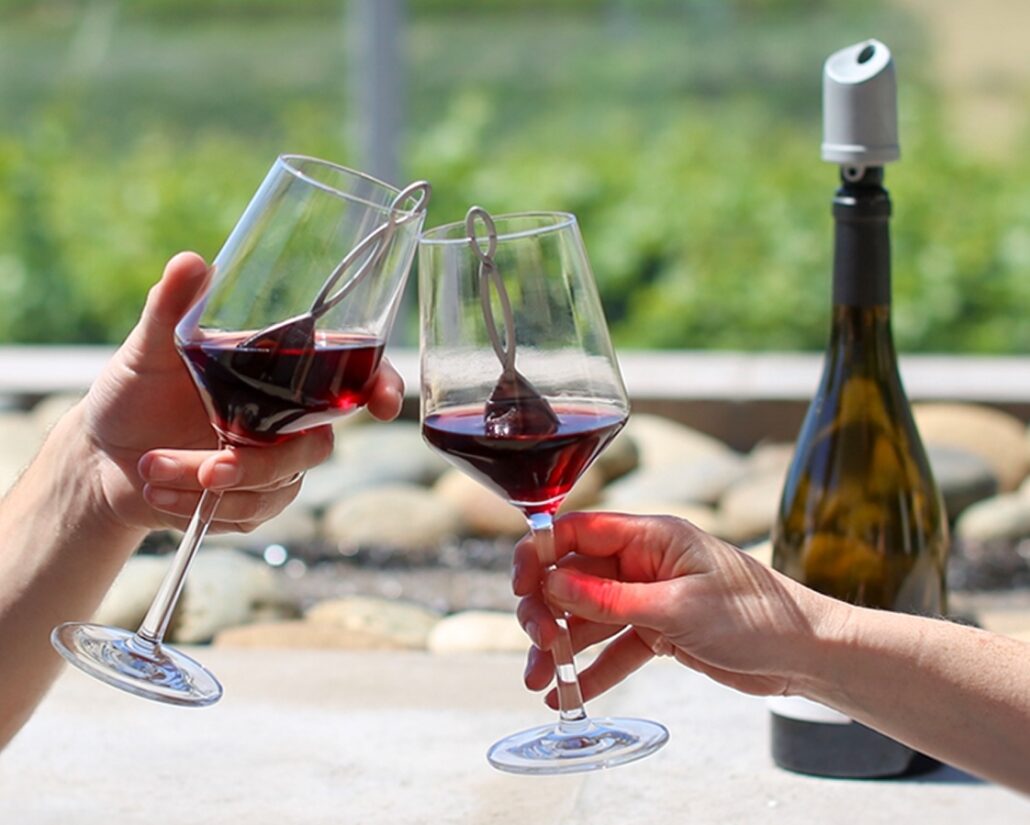 Any wine enthusiast will thank you for providing magical PureWine Filters. Imagine no more headaches or other side effects that come after enjoying a glass of wine. Thanks to PureWine, you no longer have to suffer as it offers two unique filtration systems that eliminate the histamines and sulfites that cause wine allergies without altering the flavor of your delicious red, white, and rose wines.
The Wand does double duty as a by-the-glass purifier for the age-old and widespread problem of wine allergies; and an assortment of twist-off charms including hearts, lucky clovers, diamonds, and wine drops so you'll never lose track of your glass again.
The Wave is the only product available that purifies your wine by removing both histamines and sulfites from an entire bottle of wine.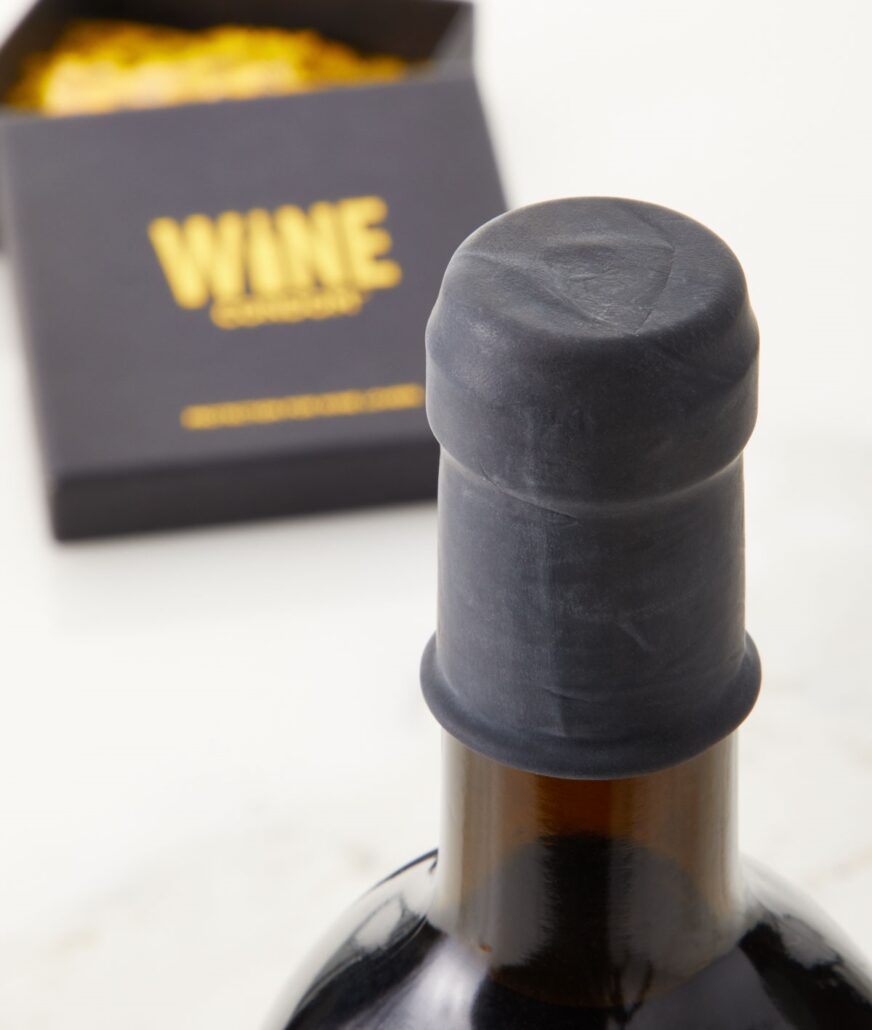 Wine Condoms are the original innovators of the edgy wine bottle stopper. Packaged and applied like a condom, this spill-proof solution to storing an opened bottle of wine is the safest and most effective product for preventing unplanned spillage. Unlike corks or decorative stoppers, Wine Condoms seal flush with the rim for easier fridge shelf storage. Wine Condoms are made from 100% food-grade latex rubber and can be used more than once.
Whether they love red, white, or rose wines, the wine enthusiast on your holiday gift list will greatly appreciate any of these must-have wine gifts.