Coffee lovers, it's your time to celebrate. Today is National Coffee Day!! If your love of coffee is like the coffee addiction my family has, you're celebrating today with several cups. Let me guess, you're always on the hunt for the next best Coffee Review? Then you're in the right place. If you're looking for a wonderful coffee brand to toast the day and keep warm on those upcoming cold nights, look no further than Fire Department Coffee. As you can guess by the name, Fire Department Coffee is run by active and retired firefighters. The veteran-owned business is dedicated to providing great-tasting coffee. Coffee plays a vital role in helping firefighters stay alert and energized during long shifts, so of course, it makes sense for firefighters to create their own brand; and the best part, they have a 501(c)(3) charitable organization supporting groups that help firefighters and first responders who are injured on the job, mentally or physically, or who are facing other serious health challenges.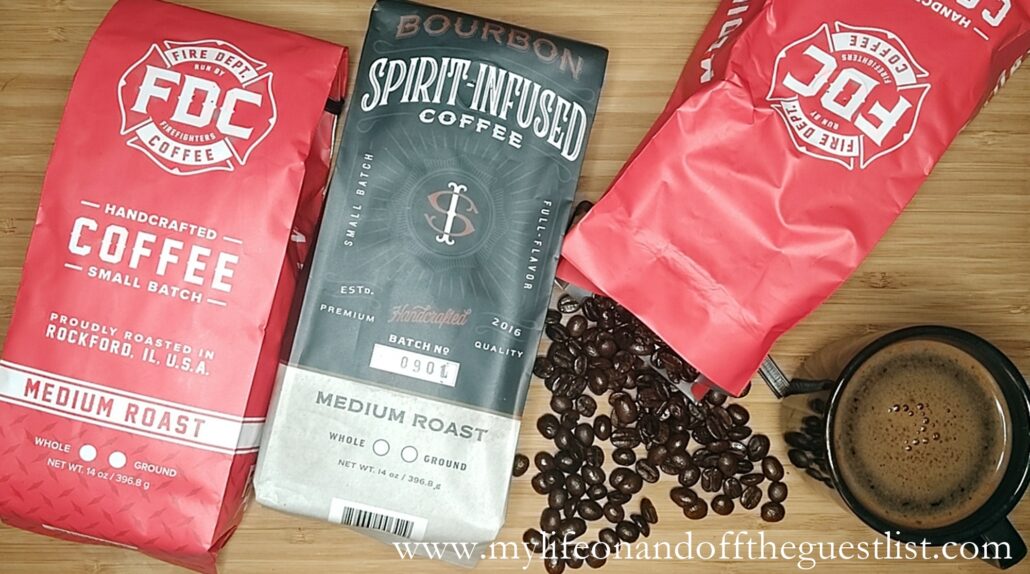 We had the pleasure of getting to know this collection of small-batch whole bean and ground coffees, particularly their classic Medium Roast and invigorating Bourbon-infused coffee from their range of Spirit-Infused Coffees.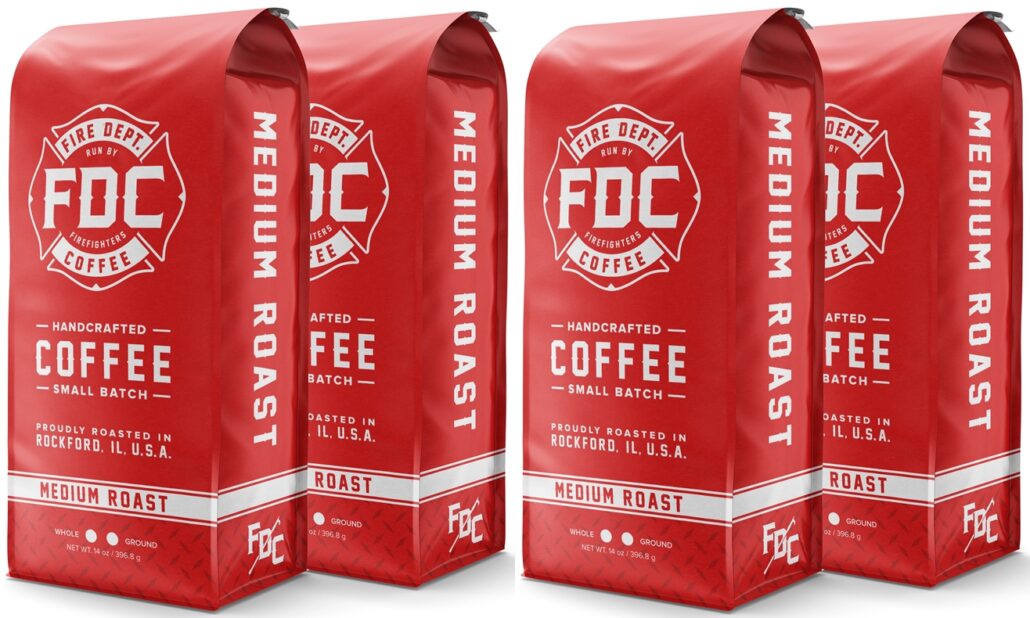 The Fire Department Coffee Medium Roast is the blend that started it all. A great blend to fight the afternoon slump, the smooth and rich medium roast is never bitter. Made with a blend of Central and South American coffees, it delivers a bold flavor that gives you the energy you need to continue your day. The medium roast comes in three sizes – 14oz for $12.99, 28oz for $23.99, and 6 pounds for $71.99.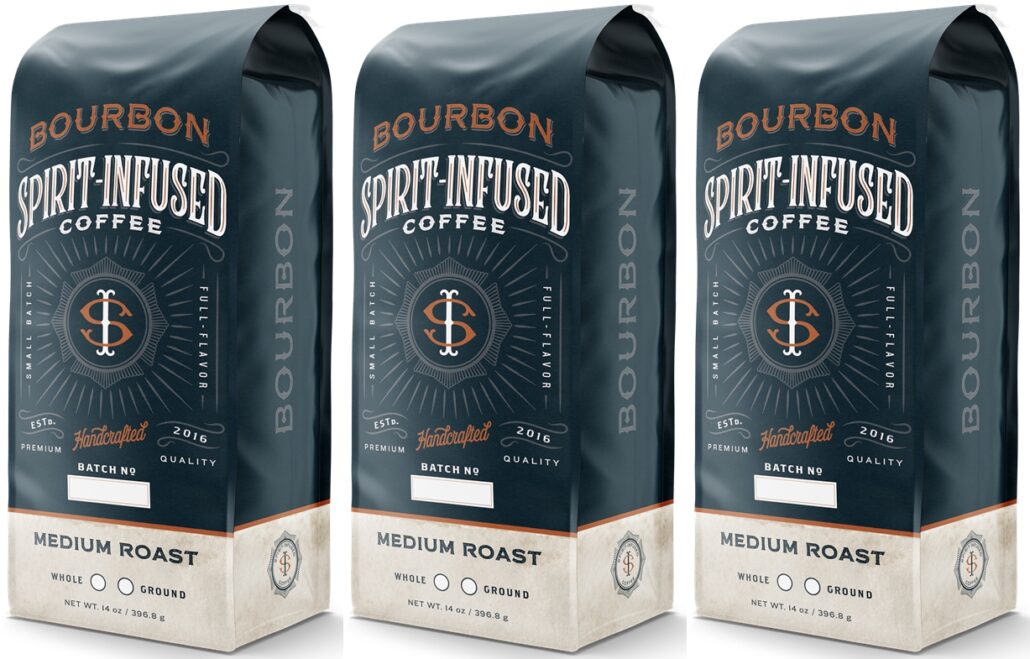 As the weather gets cooler, curling up with a cup of "spirited" coffee is great after a long day. The Spirit Infused Coffee range includes three different infused coffees: bourbon, tequila, and rum-infused, each with their own unique flavors and aroma. The Fire Department Coffee Bourbon-Infused Coffee is the perfect way to heat up on a cool night. It takes the sweet taste of barrel-aged bourbon and Fire Department's medium roast blend and combines it for a full-flavored delight. With each bath numbered, this coffee is bold and smooth, and without the alcohol. A 14oz bag or ground or whole beans retails for $19.99.
The new line is made using a proprietary infusion process that's quite different from traditional cask barrel aging, which often infuses an overly harsh flavor from the charred wood interior of the barrel. The Rum Infusion takes you straight to tropical shores with the kick of caffeine that you need to get the job done. The unique Tequila Infusion conveys the delicious complexity of the drink you know and love, with hints of lime and a crisp, sweet finish.
Limited edition releases featuring other favored spirits are in the works and we can't wait to see what's next. With these great coffee blends from Fire Department Coffee, National Coffee Day is sure to be a tasty one.