There is no doubt that gifts placed under the tree are the stars of Christmas morning, but stocking stuffers can bring the same amount of joy. Although they may not as big as the "main holiday gifts", the small gifts are quite special on their own. We know lots of small gifts that will bring big joy and we're highlighting them today in our first 2020 Stocking Stuffers gift guide.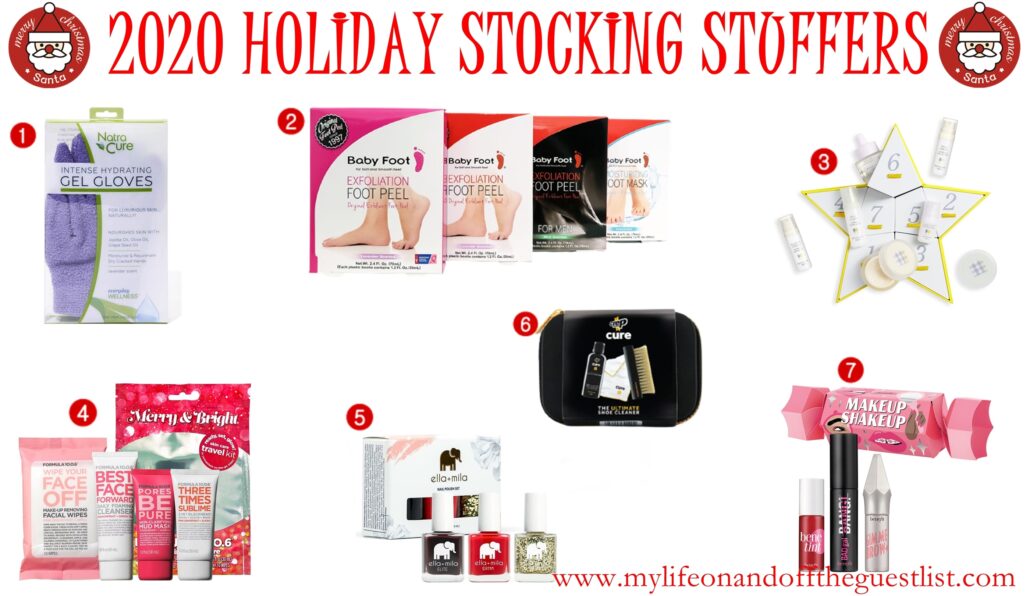 You and everyone will love these small but mighty gifts from NatraCure, Baby Foot, Beekman 1802, Formula 10.0.6, ella+mila, Crep Protect, and Benefit Cosmetics. The best part about these 2020 stocking stuffers? They are essential; for selfcare, for joy, for wellness. Whether your routine has changed from being stuck at home or whether your day-to-day remains the same. Let's get to know these wonderful holiday gifts.
NatraCure Intense Hydrating Gel Gloves, $14.99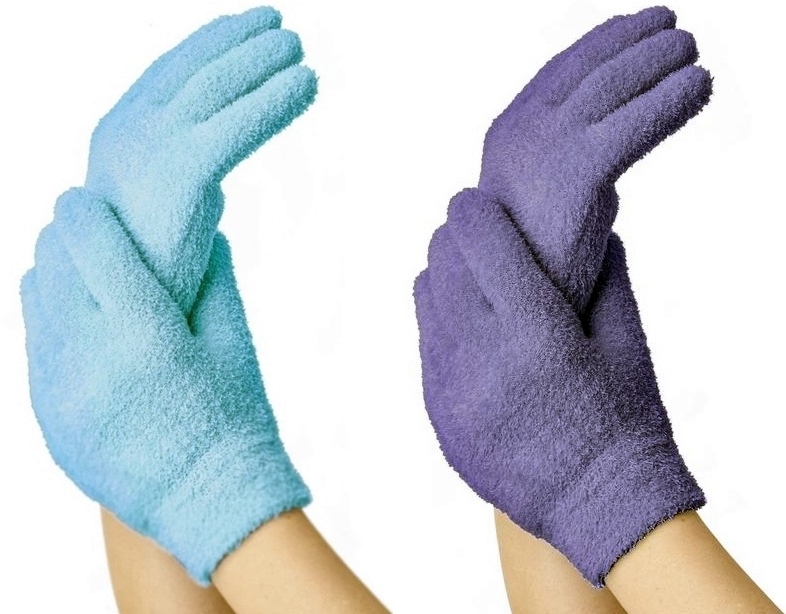 We've all been washing our hands a million times a day, so it's quite understandable that they can feel as dry as the Mojave desert. Thankfully you can combat the dryness by slipping on the NatraCure Intense Hydrating Gel Gloves. Your parched hands will thank you. These dermatologist-tested moisturizing gloves feature a SmartGel Technology lining that slowly releases moisturizing oils and botanicals into the skin. This gel lining soothes and softens dry, rough hands, fingers, and cuticles. Perfect for an at-home spa treatment, this therapeutic blend of oils includes jojoba oil, olive oil, grape seed oil, and boasts a relaxing lavender scent. The best part, you can use them over and over as needed.
Baby Foot Exfoliation Foot Peel, $25.00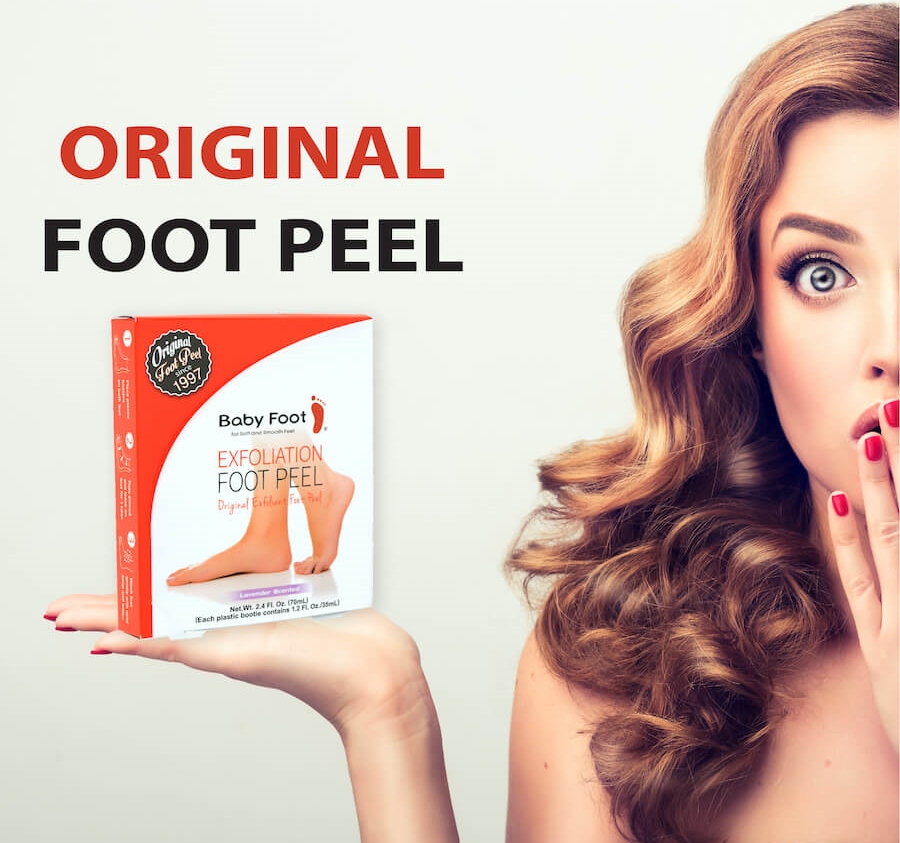 Since we just showed you a great hand moisturizing product, it's only fair we share some selfcare for your feet that's vital to your wellbeing. As you age, partake in a lot of hot showers, hot baths, and foot baths, or endure prolonged standing, you WILL experience dry skin on your feet. Luckily there is a foot savior. Baby Foot Exfoliation Foot Peels are scientifically formulated with 16 types of natural extracts that exfoliate and moisturize your feet at the same time.
Its formula contains a fruit acid that penetrates the layers of dead skin cells and breaks it down. Don't worry, during this process, the skin is undamaged. You'll be amazed as dead, dry skin easily peels away from the fresh layer of skin that's waiting to be free underneath. Even if you regularly get pedicures, you'll be surprised how much dead skin might be present. The peeling process is quite something to behold. After peeling, you're left with feet that are reborn, just like a baby's foot.
Beekman 1802 Skincare Stars 7 Day Gift Set, $65.00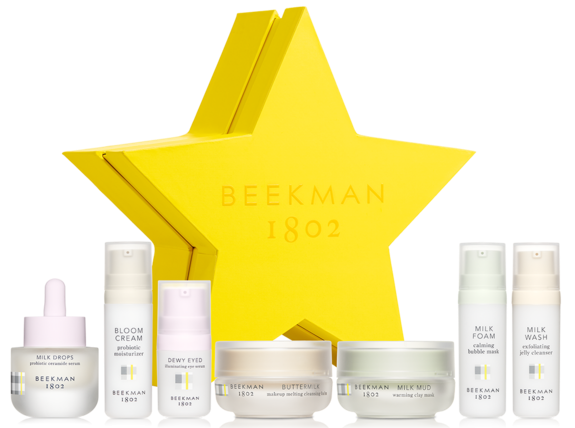 Next up on our 2020 Stocking Stuffers list is the luxurious benefits of milk. 'Tis the season for healthy skin to shine bright and bloom. Pamper yourself (or a loved one) with a new product every day of the week. Housed in a star-shaped boxed, this stocking stuffer fits right on top of your tree. Each Skincare Stars 7 Day Gift Set boasts Beekman 1802's Triple Milk Complex™: our proprietary blend of goat milk, milk probiotic, and colostrum. It includes travel-friendly versions of Milk Wash Cleanser, Buttermilk Cleanser, Milk Drops Serum, Bloom Cream, Dewy Eyed Serum, Milk Mud Mask, and Milk Foam Bubble Mask. For Black Friday, 11/24 – 11/28, Beekman 1802 is offering wonderful savings; 20% OFF All Bar Soaps, All Skincare, Caddy Sets, and Hand Creams (2oz + 3.4oz). On Cyber Monday, Save $15.00 when you spend $100.00 and $40.00 when you spend $200.00.
Formula 10.0.6 Merry & Bright Skin Care Travel Kit, $11.99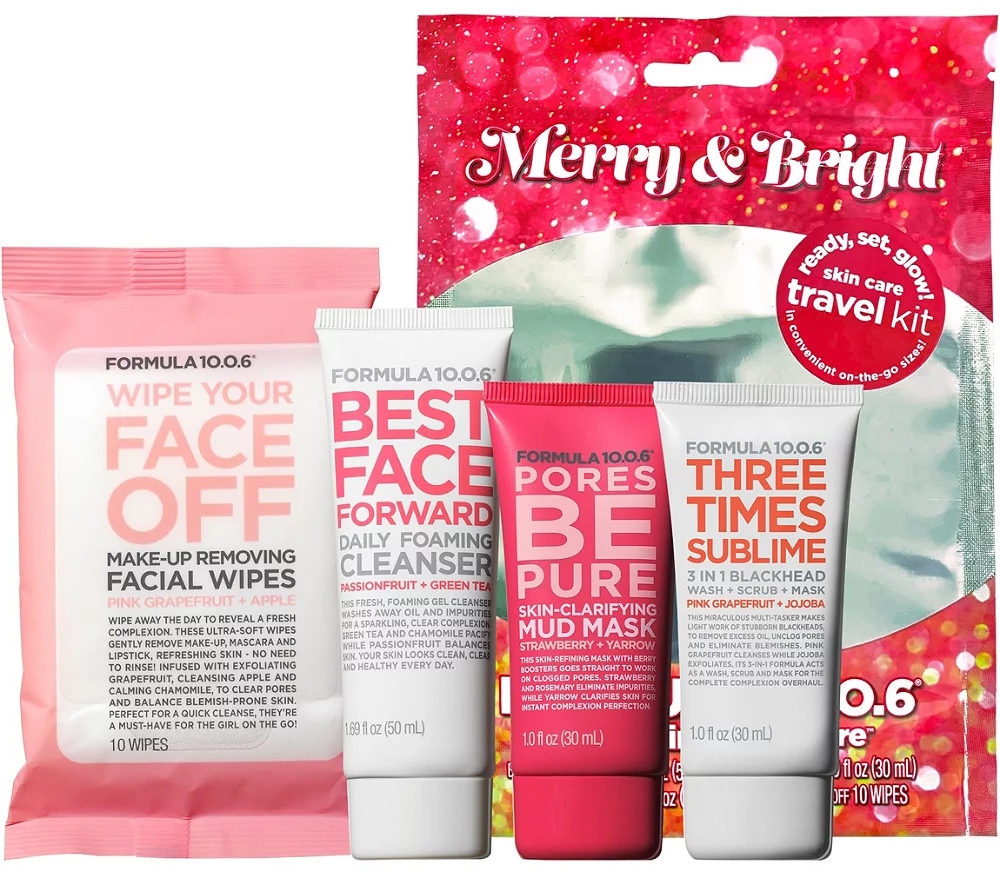 Give the gift of holiday cheer with the Merry & Bright Travel Kit Holiday Collection. This joyful kit has four of Formula 10.0.6's best items to have your skin glowing in time for the holidays! The Self-care holiday bundle boasts gentle yet powerful products that harness the benefits of nature's best ingredients. Included in the collection are Formula 10.0.6's Best Face Forward Daily Cleanser, Pores Be Pure Clarifying Mud Mask, Three Times Sublime 3 in 1 Wash + Scrub + Mask, and Wipe Your Face Off Make-up Removing Wipes. Get this set and more at on www.ulta.com, www.kohls.com, and www.formula1006.com.
ella+mila Holiday Kiss Set, $26.00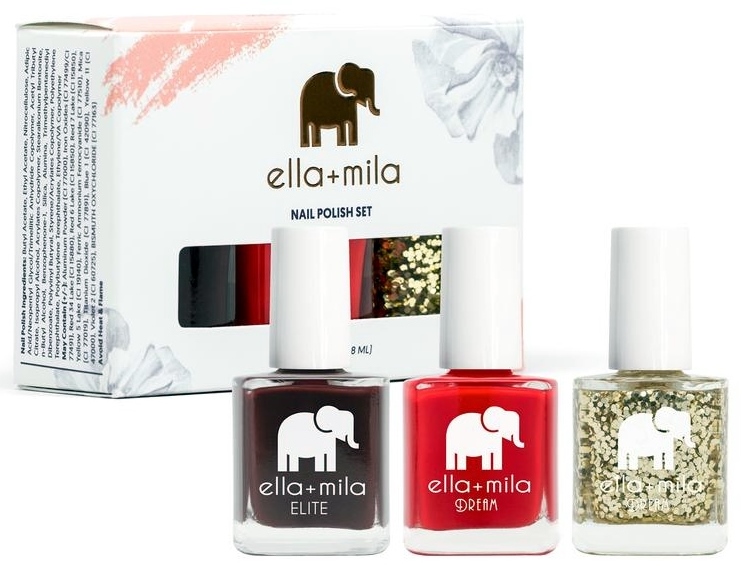 Give the gift of holiday-ready nails with the 3-pc ella+mila Holiday Kiss Set. This set of non-toxic vegan, animal cruelty-free nail polish colors are perfect shades for the season. They are made without the 17 harmful chemicals that are usually found in most nail polishes.  The chip-resistant, quick-dry, and high-shine colors include Holiday Fling, Kiss Kiss, and G-Old Money. It's a great way for you and them to treat your nails with love and care. Grab these for your favorite nail polish addict instore and online at www.ellamila.com, Target, Amazon, and Ulta.
Crep Protect Cure Travel Kit, $18.00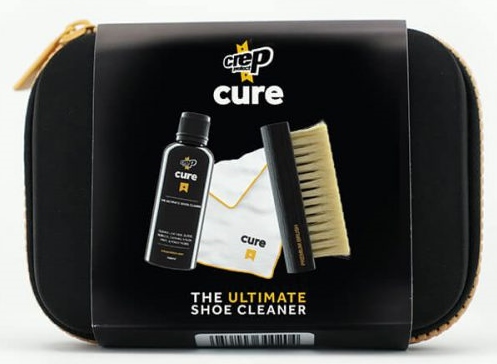 Like jeans, sneakers have become more than just a classic staple. The more "crisp" your sneakers look, the better your look. Welcome the Crep Protect Cure Travel Kit, the ultimate when it comes to a shoe cleaning kit for at home or on-the-go. For any sneakerhead, it's important for sneakers to look as fresh as they did when their first pulled them out of their box; this travel kit is the perfect way to achieve that. The travel kit contains Crep Protect Cure Ultimate Cleaning Solution, a Premium Hog Hair Brush, and a Microfibre Cloth, all housed in a Re-usable zip-up case.
Benefit Cosmetics Makeup Shakeup Holiday Set, $15.00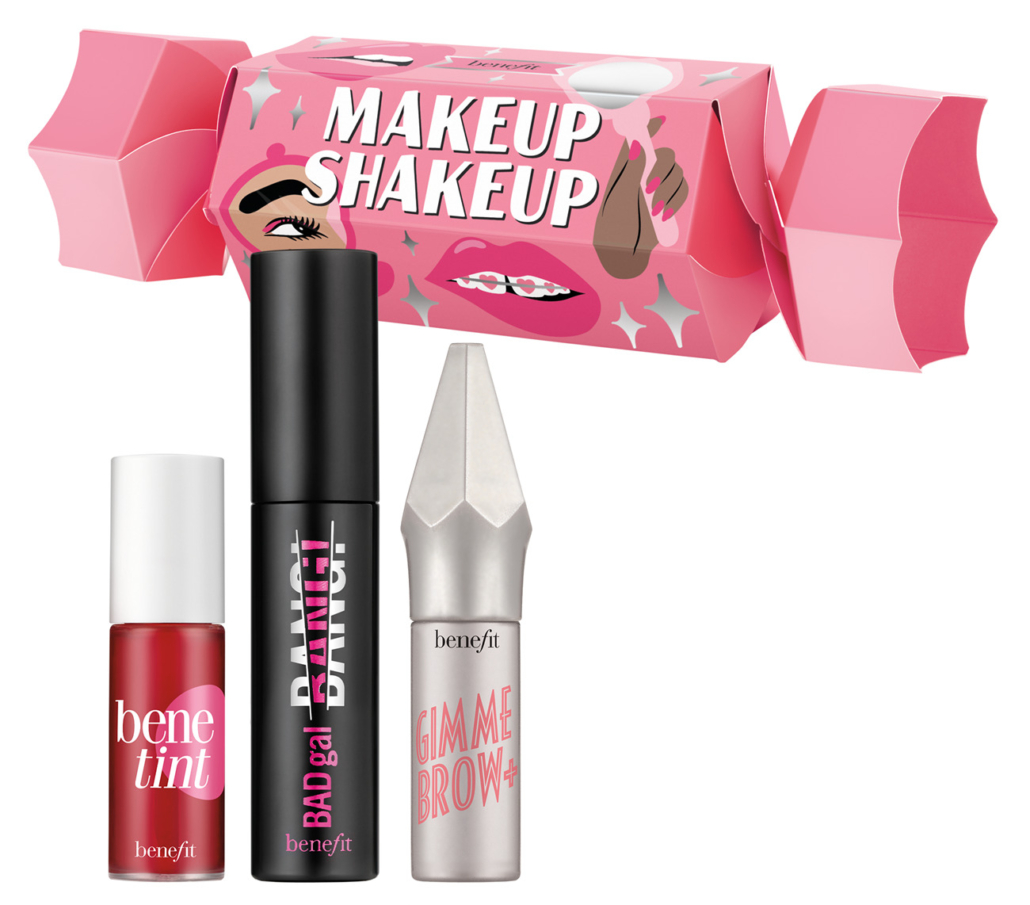 Last, but certainly not least, on our 2020 Stocking Stuffers holiday gift guide is the Benefit Cosmetics Makeup Shakeup Holiday Set. This set is one of many holiday gift sets from the beauty brand. This limited-edition set features Benefit bestsellers Gimme Brow+ tinted brow gel for fuller-looking brows, BADgal BANG! volumizing mascara for 36-hour volumized lashes and the iconic Benetint rose-tinted lips and cheeks stain. It all comes wrapped and ready to gift in a fun 'n' festive holiday cracker. For Black Friday, 11/24 – 11/28, they're offering an amazing 25% off sitewide + free shipping. What better time to get those Christmas presents and stocking stuffers for the beauty lovers on your holiday list.
These are some of our favorite 2020 Stocking Stuffers. Would any items on our list bring joy to someone on yours?