One of the main drawbacks of apartment living (especially in places like New York), is the limited space. If you live in one of those small apartments, you know maximizing your limited space is key. A great way to do so is with organization and storage products, like the ones offered by YouCopia. Founded in 2009, YouCopia has helped millions of people discover how good it feels to open a cabinet or drawer and find things where you want them.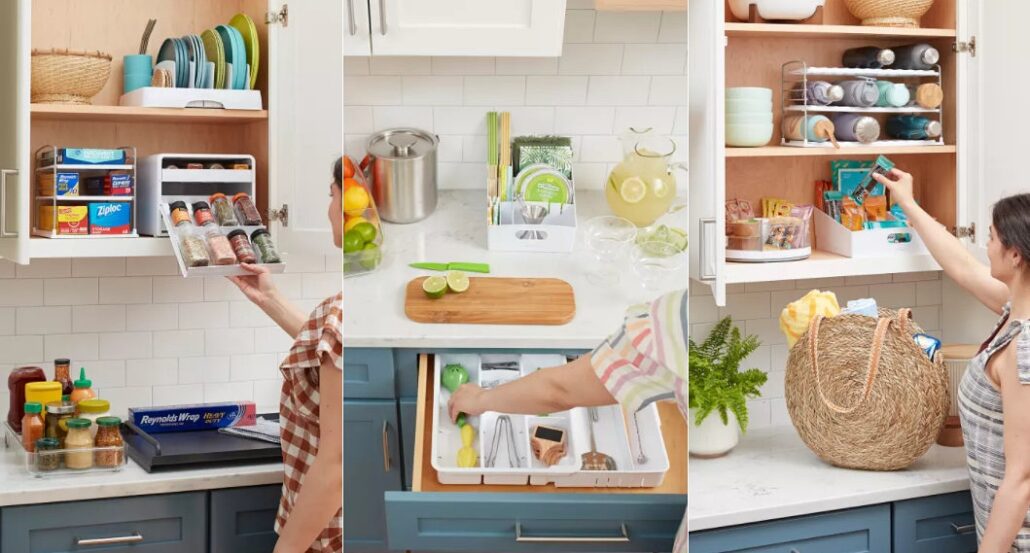 If you're looking for innovative adjustable, expandable, and customizable organizers, YouCopia has got you covered thanks to its range of cabinets, drawers, and pantries organizers for your kitchen and bathroom. Whether adjustable, expandable, or customizable, YouCopia creates organizers that can store a variety of items in different spaces. Its products never require installation so becoming (and staying) organized is achievable for everyone.
"Getting organized should be the fastest thing on your to-do list. As with all YouCopia organizers, our new products take only a minute to set up, and never require any tools or installation," says YouCopia President Lauren Greenwood.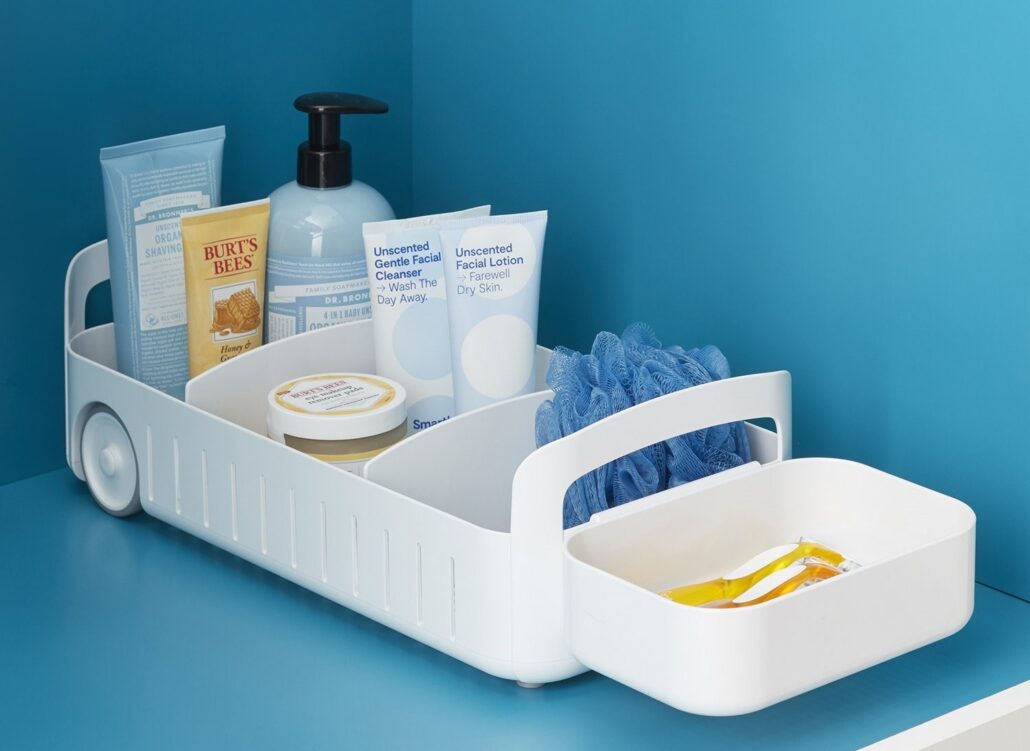 The 8″ RollOut™ Under Sink Caddy ($24.99 and $29.99) has taken the cabinet under our sink and completely organized it. We no longer have to fear that items will tumble out of the cabinet every time we open it. The RollOut Under Sink Caddy tackles the nightmare of an unorganized cabinet. It keeps items ready to roll with its sturdy handles, non-slip feet, and back wheels. Its adjustable dividers create separate storage spaces and a bonus hanging basket that hangs where you want. When under sink supplies are organized, you can get to your cleaning products and clean things easily.
With this Caddy, you'll be able to organize your bottles, sponges, and more under your sink. It also boasts smooth-spinning wheels to roll the caddy in and out of the cabinet.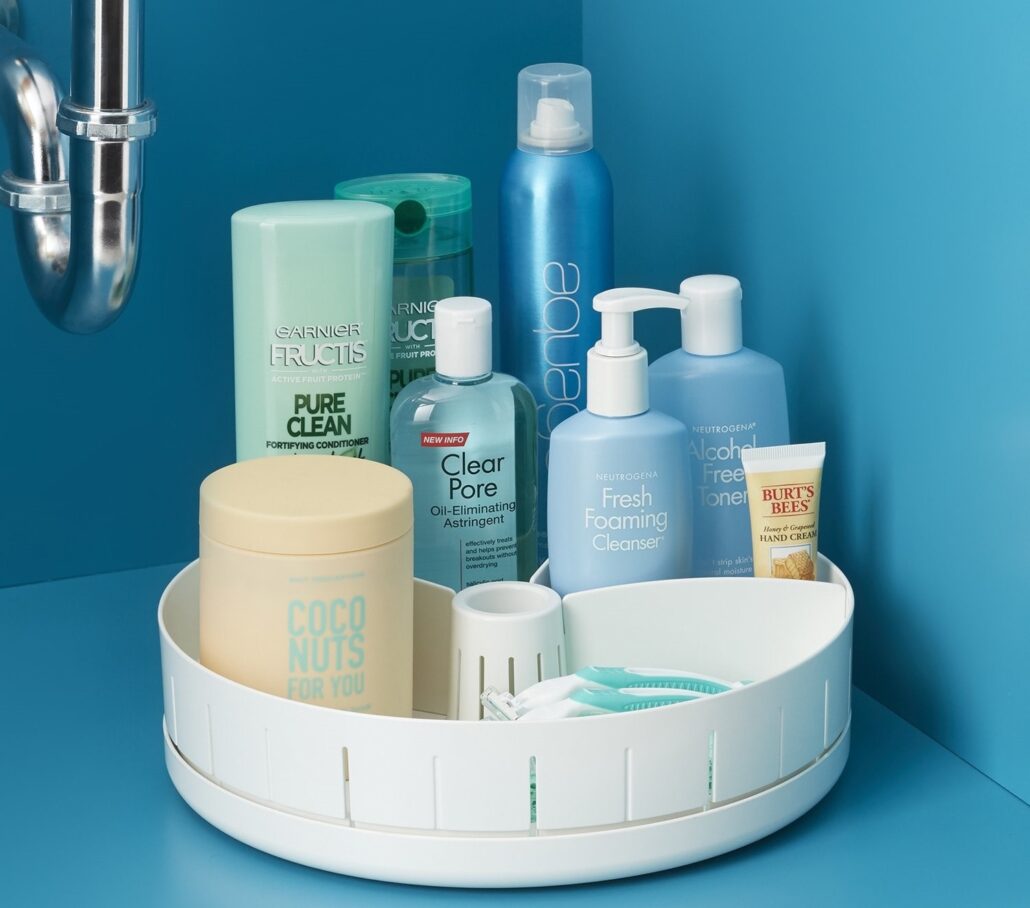 Another great under cabinet organizer is the SinkSuite™ Under Sink Turntable ($29.99). Like the above Caddy, the SinkSuite also is great for organizing your cleaning products or beauty and skincare products. This  12″ turntable for under the sink puts your everyday items on higher ground (that spins around). Its adjustable dividers help you create separate sections, so bottles stay organized and upright. It's durable, BPA-free, and easy to clean.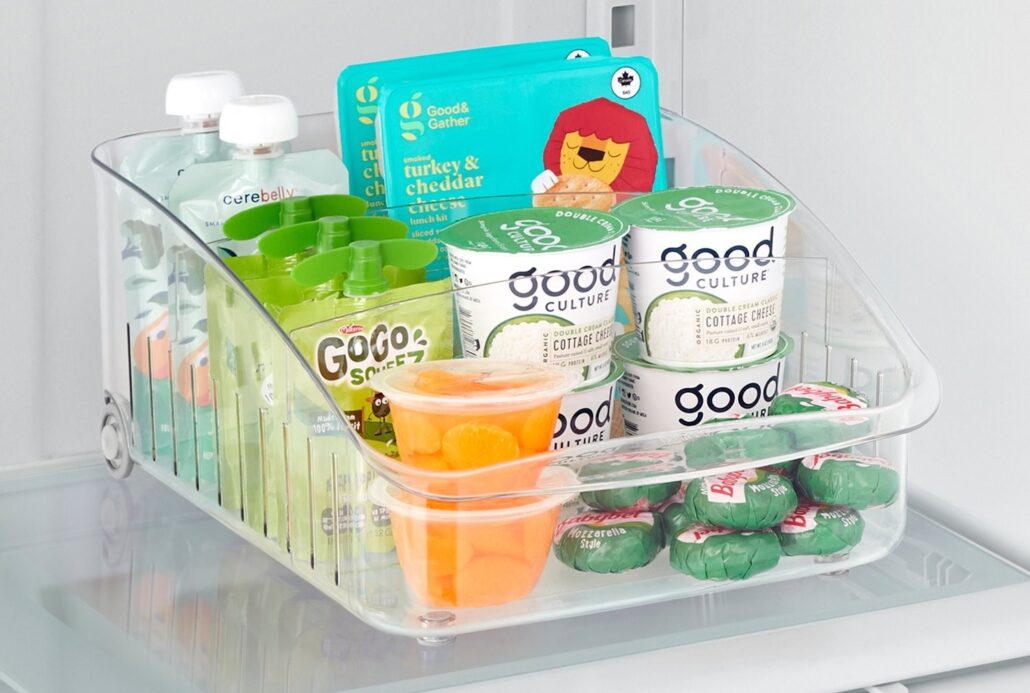 Need some extra drawer space in your refrigerator? YouCopia's new RollOut™ Fridge Drawers are rolling organizers in widths of 6", 8", and 10" for all fridge essentials. Two removable dividers create compartments for produce, meals, snacks, and more. Dividers adjust to fit different fruits, vegetables, and food items as seasons change. Soft-spinning wheels roll items in/out of the fridge for an easy find. Sturdy handles can be used to carry the drawer to the counter or table, making food prep and reloading a snap. The 6", 8" and 10" drawers are available now for $24.99, $29.99, and $34.99, respectively.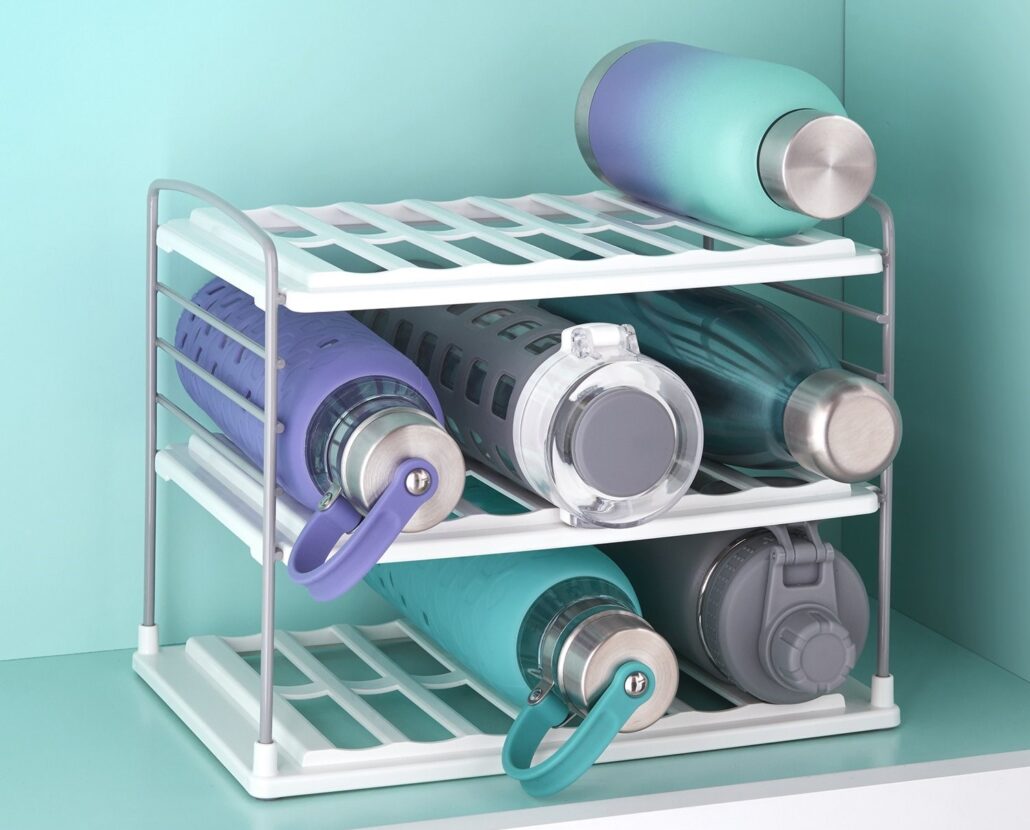 Another YouCopia line expansion is the UpSpace™ Water Bottle and Travel Mug Organizers. The Bottle Organizer stores bottles and travel mugs horizontally so users can make a quick choice and move on with their day. Adjustable shelves fit large tumblers or skinny baby bottles without wasting space. Roll-free bottle slots, non-slip feet and snap assembly make setup and storage a breeze. Available in two and three tiers for $24.99 and $29.99, respectively.
Could these wonderful storage and organization products help get your home in order? YouCopia has helped us get our home organized and we know it'll do the same for you.