One of our favorite things to enjoy during the summer is something sweet. Whether it's something cold, sweet, and creamy, or some chocolate goodness, our sweet tooth gets really activated during the summer months. For the past few days, we've been indulging in some great summer moments with Theo Chocolate and Wildgood Frozen Desert.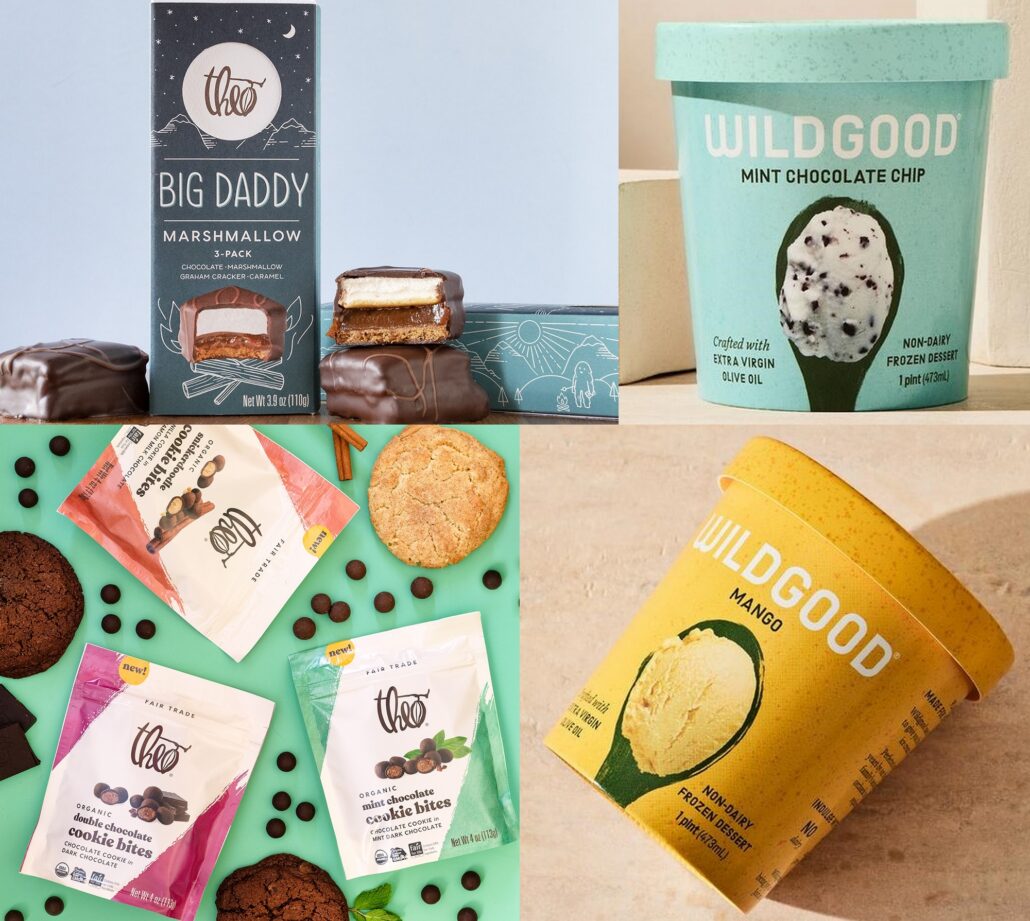 What better way to cool down on a hot summer day than with a pint of a delicious frozen dessert. Add in the fact that it's plant-based and you're free to indulge in the creamy goodness without the guilt. Or you can satisfy your sweet tooth with guilt-free chocolate cookie bites and organic and fair trade marshmallow treats. The above are just a few of the healthy and decadent summer sweetness available from Theo Chocolate and Wildgood Frozen Desert.
Wildgood Frozen Dessert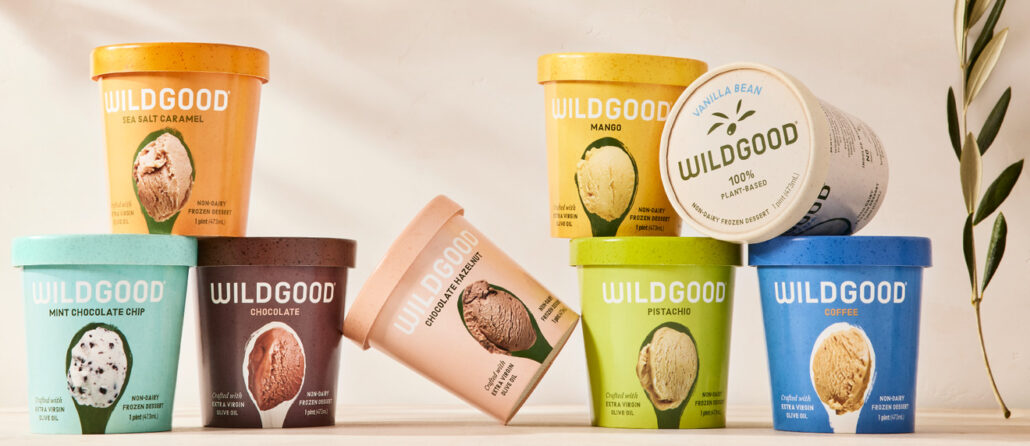 You will be pleasantly surprised that this delightfully creamy frozen dessert has no dairy. Available in eight delicious flavors, these non-dairy treats are crafted with the healthy goodness of extra virgin olive oil. The flavors include:
Vanilla Bean – Smooth-as-silk and swirled with flecks of pure vanilla bean.
Chocolate – A deep, dark chocolate crafted with premium cocoa, it's a decadent and delicious upgrade of your favorite flavor.
Coffee – A full-bodied blend balances intense flavor with a silky texture.
Mango – A delightfully creamy treat with the bright flavor of alphonso mango.
Chocolate Hazelnut – A classic European combination that delivers a rich and luxurious flavor.
Mint Chocolate Chip – Crafted with pure peppermint and a generous swirl of organic chocolate, mint chip is the golden ratio of minty freshness and shaved chocolate.
Pistachio – Indulge in the natural richness of pure pistachio. This pint is the real deal – subtle, smooth, and satisfying.
Sea Salt Caramel – Delicate flaky sea salt is perfectly balanced with creamy caramel in this irresistible pint.
Theo Chocolate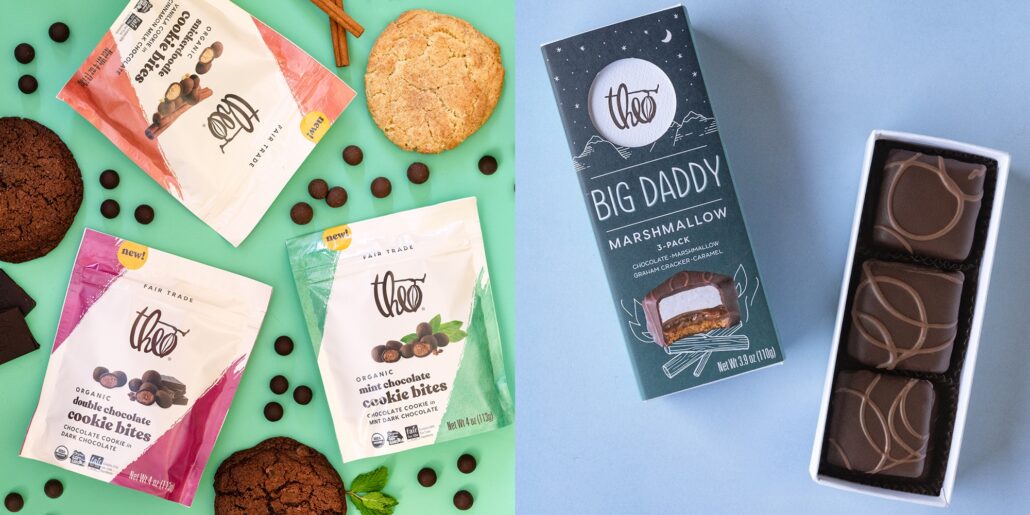 There's something about chocolate that makes life a little better. Make it fair trade chocolate and you are contributing to a better life. Theo Chocolate has a wonderful range of delicious sweet treats that feature organic, fair trade chocolate products that are ready to be enjoyed.
Their scrumptious Cookie Bites boast crunchy, bite-sized versions of your favorite cookie flavors covered in organic, fair-trade chocolate. The mouth-watering cookie bites are also Kosher, soy-free, and Non-GMO. It is available in four must-try flavors; one of which is only available during the summer. These flavors include:
Double Chocolate Cookie Bites:

Chocolate cookie centers covered in rich 55% dark chocolate make for an indulgent, crunchy delight.
Snickerdoodle Cookie Bites: Vanilla cookie centers covered in creamy cinnamon 45% milk chocolate will satisfy your sweet tooth.
Mint Chocolate Cookie Bites: Smooth mint 55% dark chocolate covers chocolate cookie centers for a cool and satisfying crunch.

Peanut Butter Cookie Bites:

Creamy, peanutty 45% milk chocolate covers vanilla cookie centers. It's not your average cookie-cutter treat. This limited-edition flavor goes away at the end of the summer season.
The Big Daddy 3-piece collection might just be the best combination of chocolate and marshmallows we've enjoyed. This soy-free bonbon features three colossal organic and fair trade confections with a handmade graham cracker crust, a layer of buttery vanilla-infused caramel, and float a fluffy marshmallow cloud on top. It is then enrobed in dark chocolate and decorated with an Alderwood smoked milk chocolate flourish for a s'mores-like experience that will delight your senses.
Now that you've gotten o know the Theo Chocolate and Wildgood frozen dessert offerings, we'd love to know your thoughts. Let us know in the comments below.