There are so many great gift options to give this holiday season and for tech fans, gadgets are the gifts to give and receive. Of course, there are lots of amazing gadgets worth gifting this holiday season, and we're highlighting a few of them here. Whether you're looking for stocking stuffers or gifts under the tree, the following gadgets are sure to please anyone on your holiday gift list. We're sure you'll agree with us when we say these gadgets are worth gifting this holiday season.

We're highlighting must-have gadgets and tech toys for everyone on your holiday gift list. We're talking gadgets worth gifting from Catalyst Case, Urbanista, Mobile Pixels, Scosche, Noopl, Planet Buddies, myCharge, and Hamilton Beach.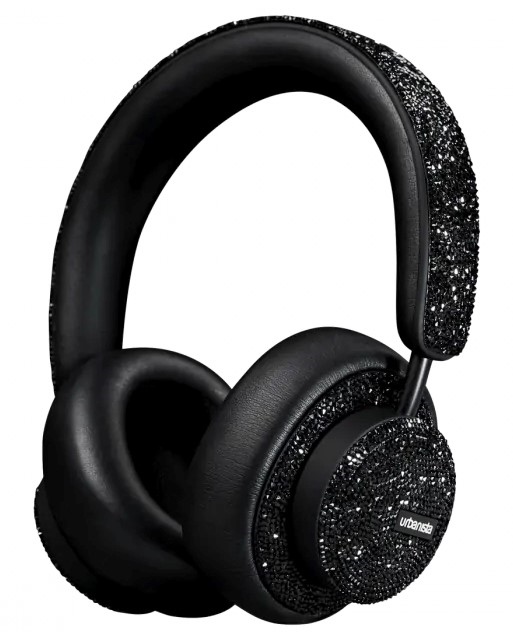 Make a statement with sparkle with Urbanista Miami Crystal Edition wireless headphones, embellished with Swarovski crystals. Inspired by Miami's glittering nightlife scene, Miami Crystal Edition's cushioned shells sit snugly over the ears so you can comfortably enjoy up to 50 hours of sparkling sound to light up any moment. Immerse yourself in the music with Active Noise Cancellation, an advanced feature that blocks out background noise, or stay in tune with your surroundings with Ambient Sound Mode. The Miami Crystal Edition is available in stylish Crystal Black and Crystal White on www.urbanista.com.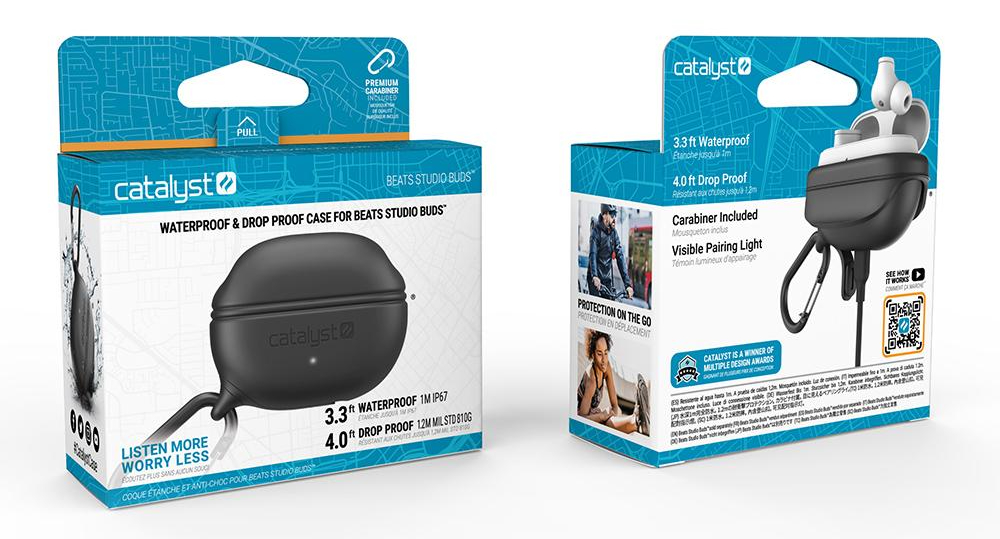 A great stocking stuffer, the Catalyst Waterproof and Drop Proof case for the Beats Studio Buds features Catalyst's patented one-piece curved design that has become a signature for their brand since the first case for AirPods was released in 2017. That initial design has been adapted to perfectly fit the new Beats Studio Buds. Each case has sealing ribs to ensure it is waterproof up to 3.3ft (1m) and has military standard 810G drop protection. This silicone case maintains a sophisticated look, and the colorways of the cases perfectly compliment the new device. Each Waterproof and Drop Proof case for Beats Studio Buds comes with a free carabiner that easily hooks on a belt, bag, or purse for added security. Get it in black or red for only $29.99 on www.catalystcase.com.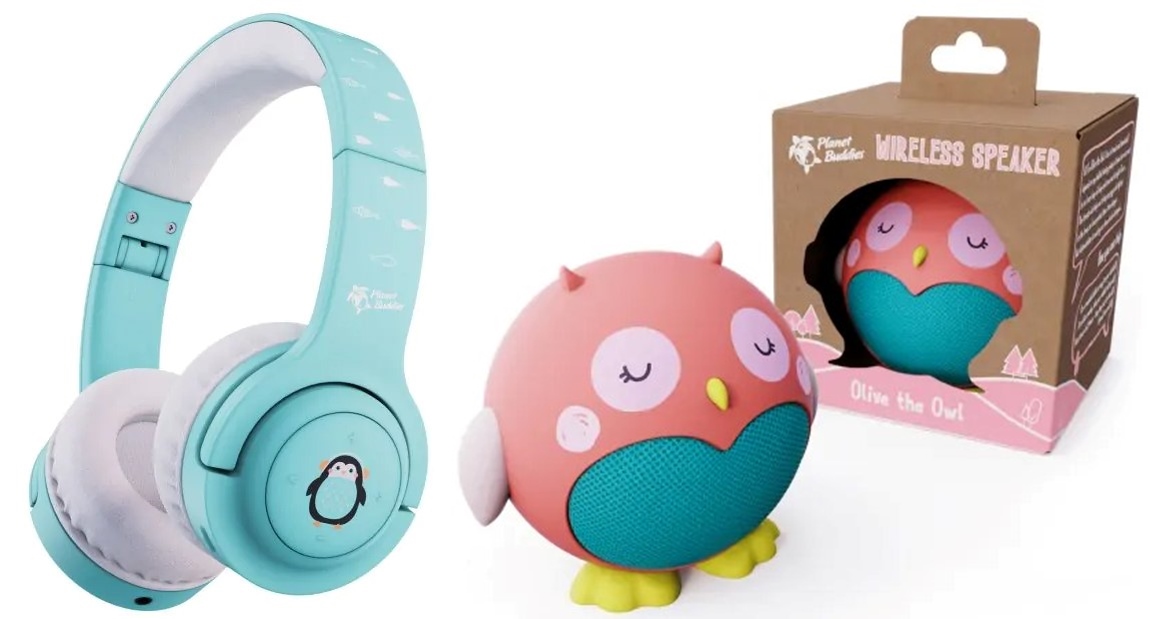 These adorable animal-themed gadgets for kids not only look good, but they also do good as well. Planet Buddies is dedicated to raising awareness for endangered animals all over the world. It educates children about the issues that threaten animals with extinction. The Pepper the Penguin Wireless Headphones boast comfortable earpads, adjustable headbands, an impressive playtime of up to 38 hours, and are volume limited to 85 decibels which is the level recommended by the World Health Organization (WHO). The child-safe audio limit on our headphones helps to prevent noise-induced hearing loss. Listening at a maximum level of 85 decibels makes it safe to enjoy up to 8 hours of audio a day and is suitable for children aged 3+. Compatible with any Bluetooth device, they also come with an 80cm Type-C charging cable and 150cm AUX-in cable, so you can continue to listen whilst charging. The foldable, lightweight, and portable headphones feature a built-in microphone for singing, phone calls, or talking with friends and feature smart music sharing feature that means you can connect a second pair of wireless headphones.
The Olive the Owl Bluetooth speaker allows you to enjoy up to 4-hours of total playtime; with an impressive 60-day standby time. The super cute portable speaker connects wirelessly to any Bluetooth 5.0 compatible device including tablets and smartphones. When connected to your smartphone, Olive the Owl Bluetooth speaker allows you to answer and end calls at the touch of a button, while the built-in microphone lets you talk hands-free. The multi-speaker pairing function allows you to connect Olive the Owl speaker with any other wireless Planet Buddies Bluetooth speaker to achieve a full surround-sound effect. The Bluetooth speaker is designed in exquisite, adorable detail with Olive's own unique story printed on the packaging to help educate children on the environmental issues that impact endangered owls.
Moving on from hearing music to hearing better in general, we present the innovative Noopl hearing technology. Crowded restaurants and cafes, airplanes, and even beaches are all loud environments that can make hearing clearly difficult. Innovative Hearable Tech Company Noopl presents the v2.0 the first MFi (Made for iPhone) accessory with directionality and AI-based noise reduction featuring Chatable AI 2.0, which makes conversations in noisy environments clearer and allows people to live fuller, more connected lives.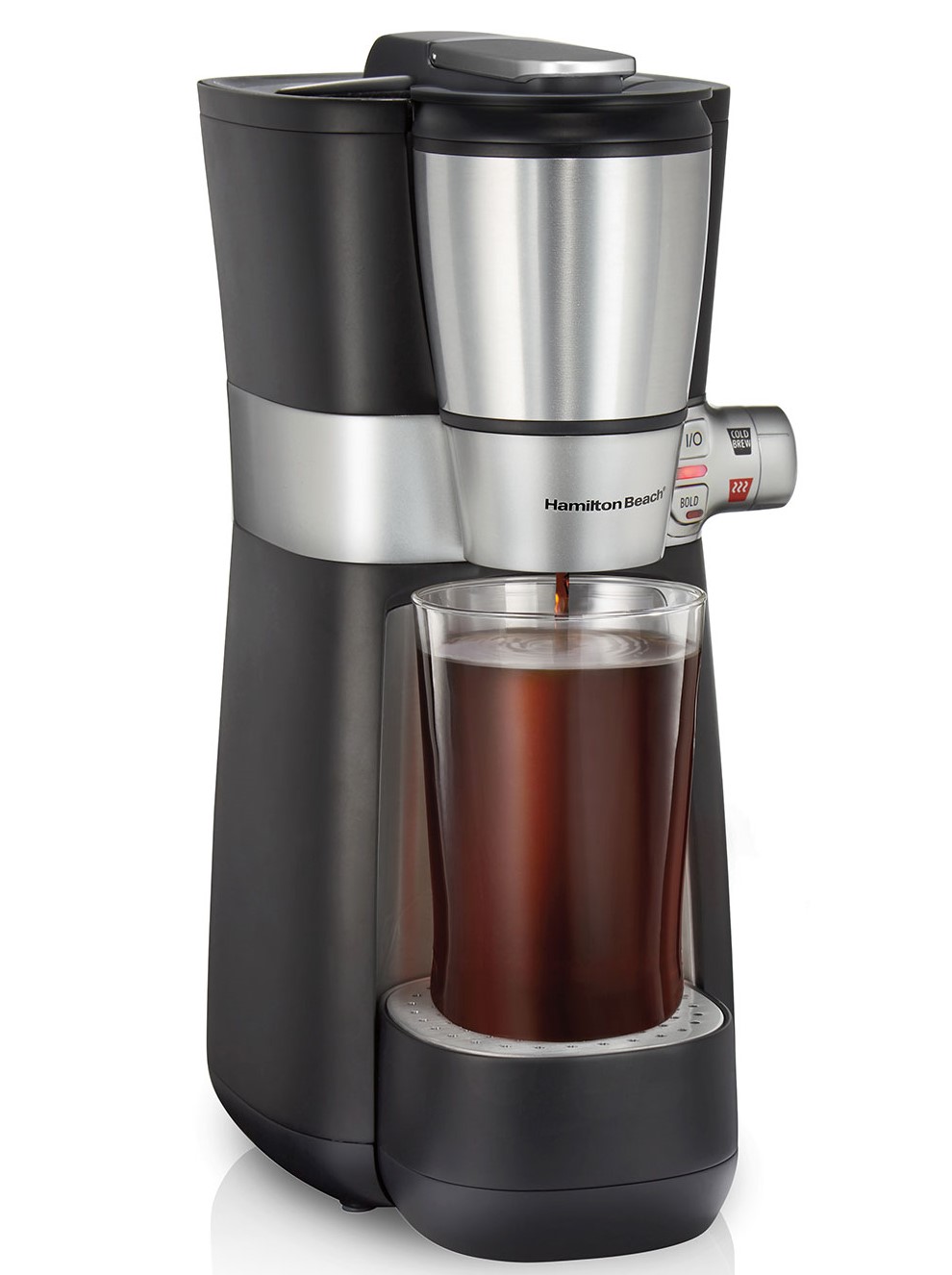 The coffee lover on your holiday gift list will love this must-have kitchen gadget. Whether they enjoy hot or cold brew coffee, the Hamilton Beach Convenient Craft Rapid Cold Brew & Hot Coffee Maker is the way to go. Making cold brew coffee can seem like a daunting task with the typical 12-to-24-hour time to brew. Enjoy
cold brew coffee faster with this rapid cold brew and hot coffee maker by Hamilton Beach. Cold brew coffee is easily made in less than six minutes with a taste you come to expect from your favorite coffee shop. Prefer hot coffee? This versatile coffee maker will have a hot cup ready in less than three minutes. Control how strong you want your cold brew or hot coffee by choosing the regular or bold setting.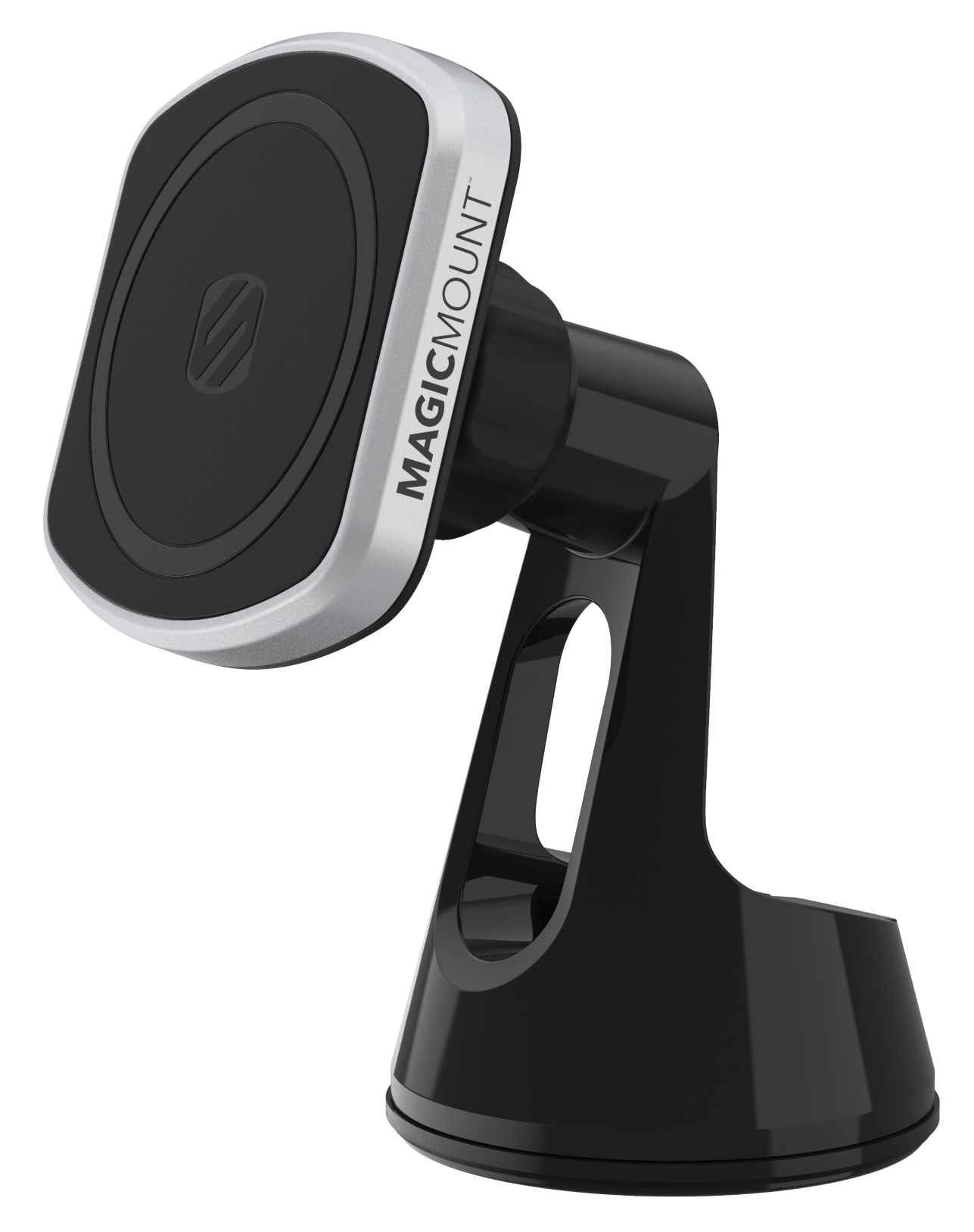 Designed for Apple iPhone 12 and 13 series phones that have a built-in circle of magnets as part of Apple's proprietary MagSafe system, MagicMount Pro 2 mounts provide safe and legal, hands-free phone use. These magnets allow iPhone12 and 13 series phones to attach to MagicMount* Pro2 mounts straight from the box. These mounts work with earlier iPhone series phones as well as Android phones with the use of an (included) MagicPlate®. MagicMount Pro2 Phone Mounts come in a selection of base mounting options including Window/Dash, Cup-Holder, 4-in-1 kit, and the telescoping Extendo (shown above).
MagicMount Pro2 is available now on www.scosche.com and at select retailers ranging from $39.99 to $49.99 (depending on the base type).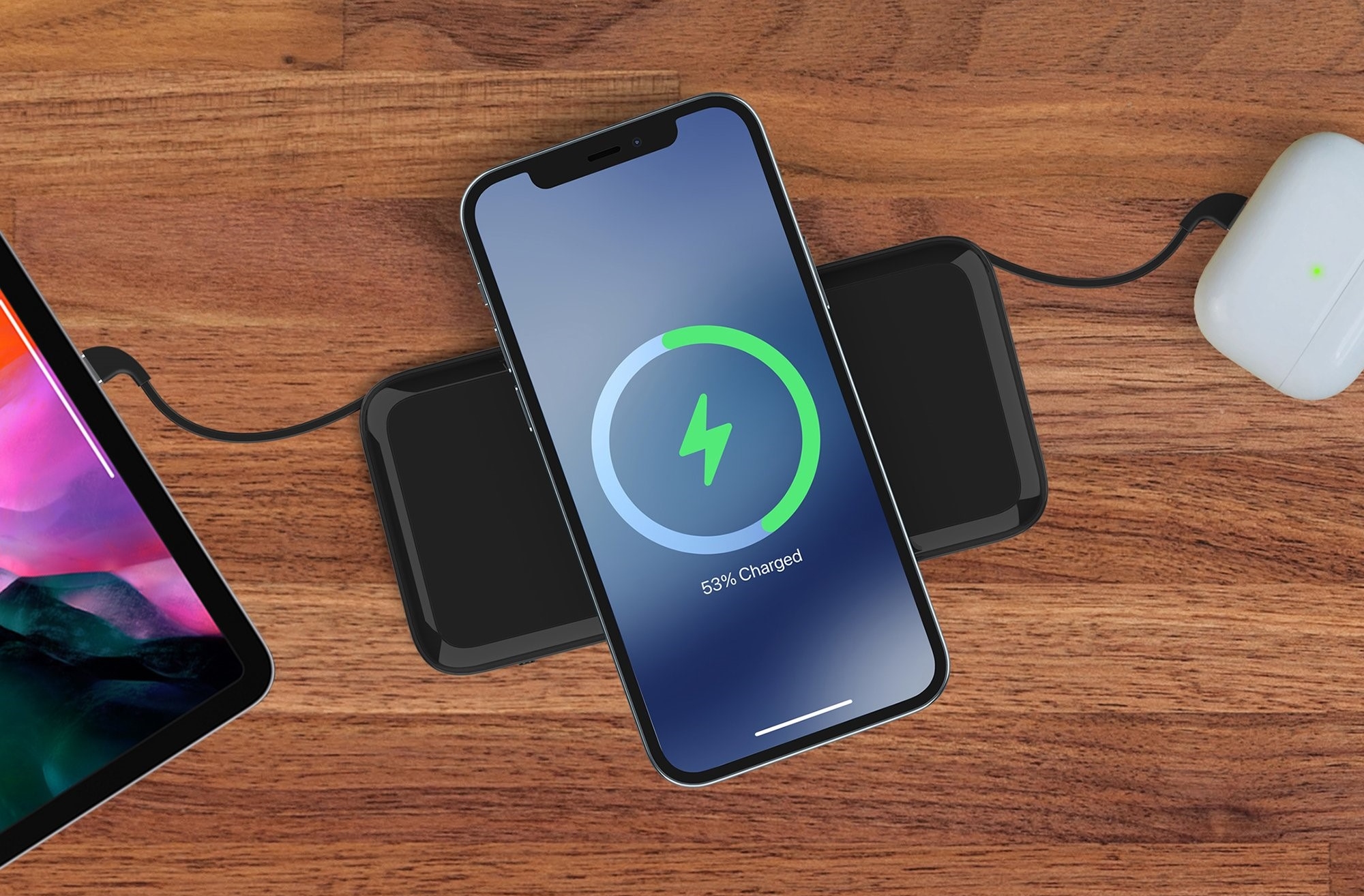 The Apple fanatic on your holiday gift list will love this made-for Apple products gadget. Choose your charging method. There are 4 ways to charge with this powerbank. In addition to wirelessly charging, this magnet wireless charger has both a built-in Lightning Cable iPhone Charger for Apple and USB-C cable for Android. It also boasts a USB-C recharge port features in/out capabilities to charge a 4th device. The PowerPad+Cables 10000mAh internal battery wireless portable charger, $79.99, will lock onto your iPhone 12 with MagSafe and MAG-LOCK technology to make your life easier. Charge your iPhone 12 with just a simple snap and go. No adhesive sticker or extra magnetic discs are necessary. Enjoy Free Shipping and 30% OFF NOW THRU 12/24! CODE: XMAS30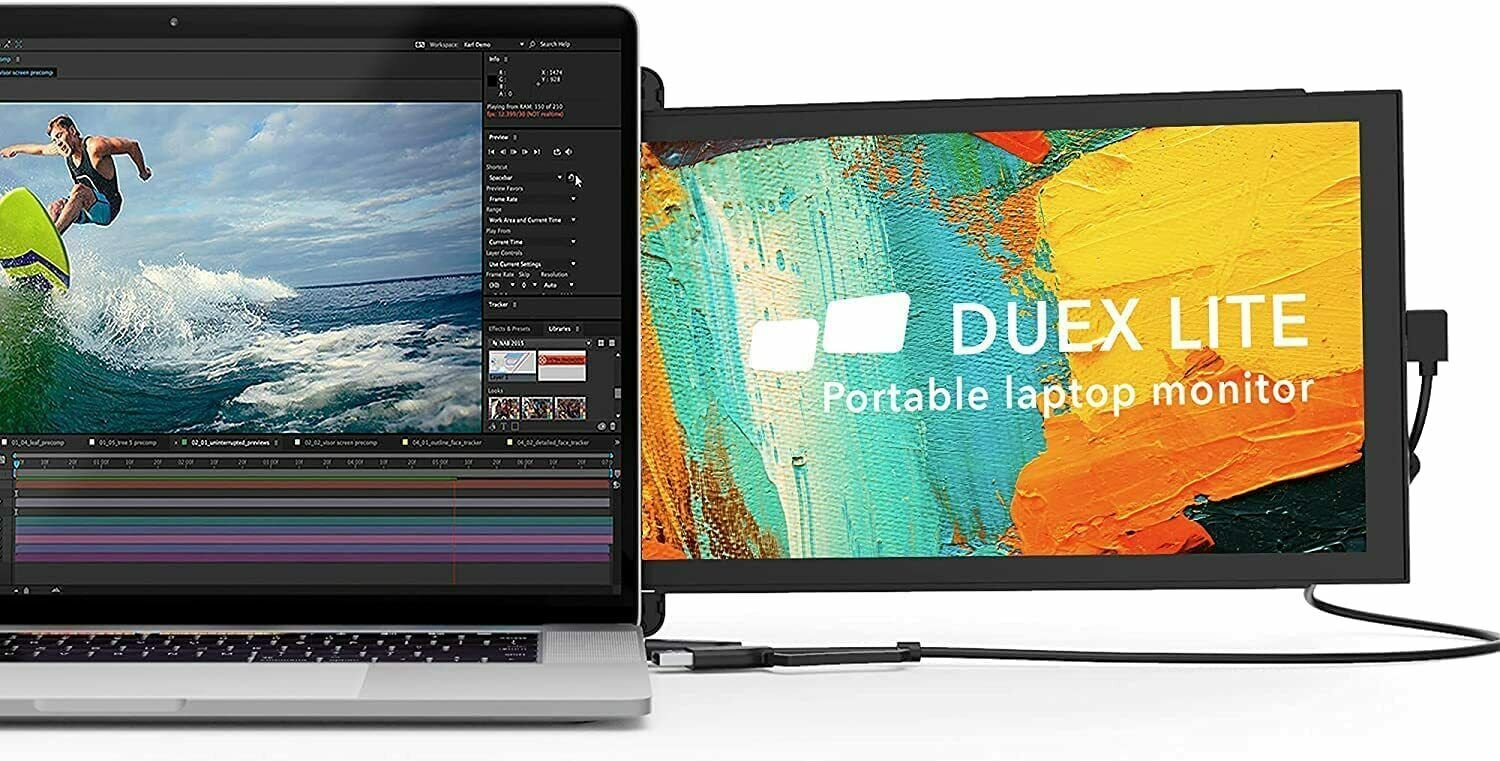 Would you like to give the gift of double the laptop screen space? Whether you're looking for a secondary screen for everyday personal use or for completing school work on the go, DUEX Lite is a lightweight, slim, portable solution that mounts magnetically to the back of your laptop. This iconic portable external monitor complements mobile work, entertainment on the go, and everything in between. It boasts a 12.5″ FHD or 1080P Display, is compatible with almost any laptop with quick connectivity with any laptop with a USB-C or USB-A port, and only weighs 1.3lbs. We love how versatile the sliding lid is plus it doubles as a protective cover when the monitor is not in use, or as a prop stand in portrait mode.
Give your laptop a stylish-yet-functional upgrade. DUEX Lite was crafted to look and feel good with a matte finish in two color options of cool white and deep grey that matches your favorite laptops and mobile devices. Get your favorite color on sale now for $215.99 at www.mobilepixels.us.
We'd love to hear your thoughts on these amazing gadgets. How many from our list will make it onto your holiday wish list and gift list? Let us know in the comments below.