We all know the saying, "they just don't make stuff like they used to". For many, being able to enjoy the nostalgic products of a bygone era is becoming more and more valuable. In the midst of all our industry advances, artisanal, small-batch, and traditionally made products are highly sought-after. Last year, Cascade Hollow Distilling Co. launched a brand new range of highly limited whiskies as part of their Cascade Moon Whisky series. These limited-edition whiskies, which are described as being "mellow as midnight", celebrate nostalgia. As of today, two whiskies in the series have now been released. Cascade Moon Edition No. 1 launched last fall and Cascade Moon Edition No. 2 followed soon after, in late December. The whiskies in this series are described as being "mellow as midnight".  Today, we're exploring the latter.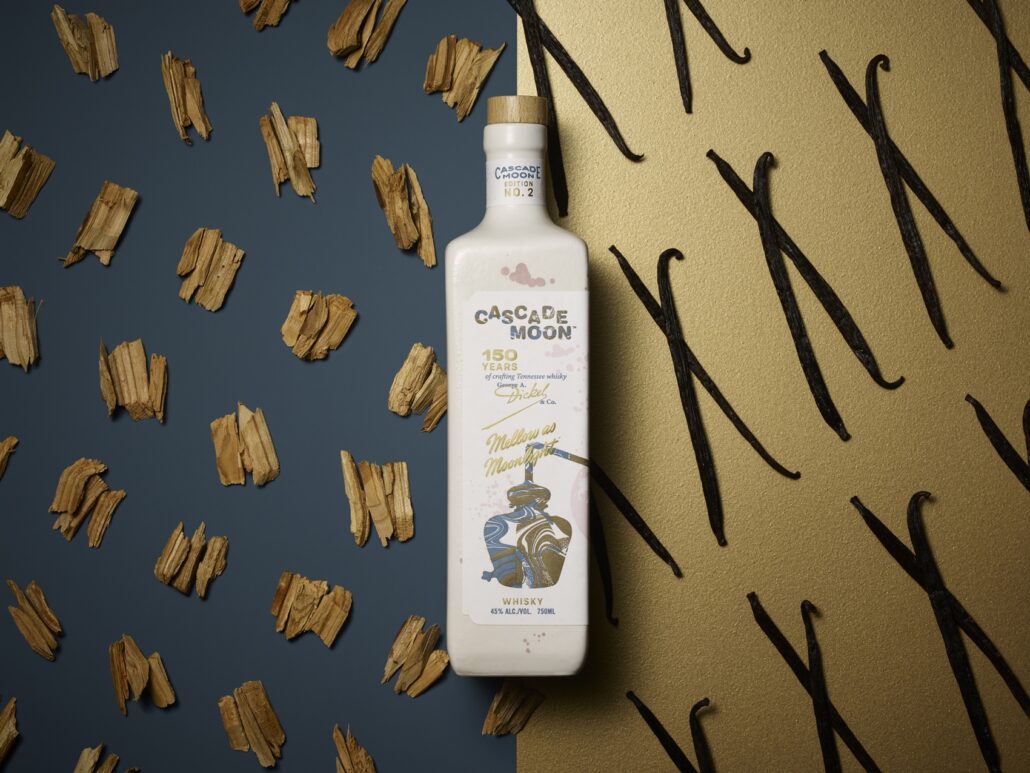 First a brief introduction to their first launch. Cascade Moon Edition No. 1 has a bright and fruity nose, with notes of raspberries, pineapple, and coconut. A surprising savory grain character on the palate with a hint of brothy salinity, and a delicate finish.
Cascade Moon Edition No. 2 on the other hand, honors the heritage of the George A. Dickel & Co. brand, a distillery known for forward-thinking. This second release from Cascade Hollow Distilling Co. is a bold, mature liquid that celebrates 150 years of passion for cra­fting quality whisky. It continues to set the tone for the future of the whisky category while looking toward the next 150 years.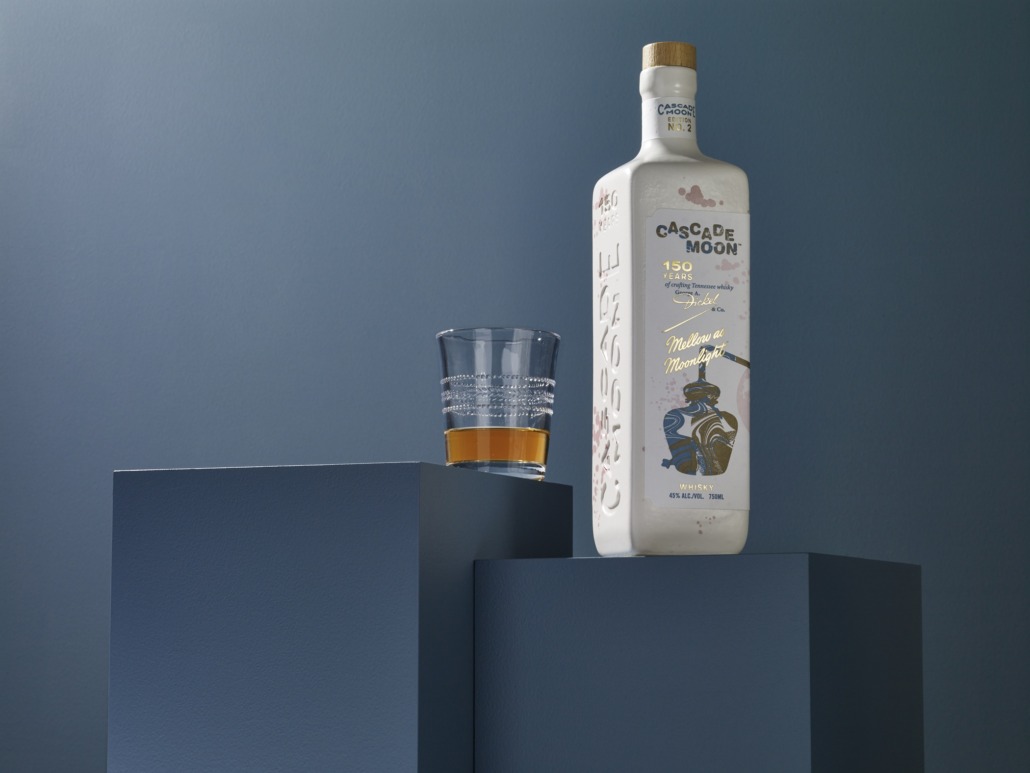 Further tying back to George Dickel's history, the liquid for this second release was taken from a small batch blend curated around the first barrel of TN Whisky filled a­fter the distillery returned from the shutdown in 2003. This small-batch blend used less than 20 barrels, holding some of Cascade Hollow Distilling Co.'s best whiskies aged at least 17 years that are befitting a celebration of a 150-year heritage.
Even the release's packaging pays homage to whisky-making over the last 150 years.  This unique, sandblasted ceramic bottle is sourced from one of the limited producers in the world. The labels are handprinted using a 130-year-old press, to create a stunning look and feel.
A 750ml of Cascade Moon Edition No. 2 will be sold regionally in Tennessee, California, and Texas for a limited time for the suggested price of $249.99.