We love new beauty launches, especially when we get the chance to test them out. Beauty giant, Revlon, recently launched several new products that have us excited. Get ready to up your beauty ante with things like semi-matte lip crayons to a spin on the TikTok Viral Oil-Absorbing Roller, the new Revlon Skin Reviving Roller. Among these new launches is a Revlon product for every part of your face.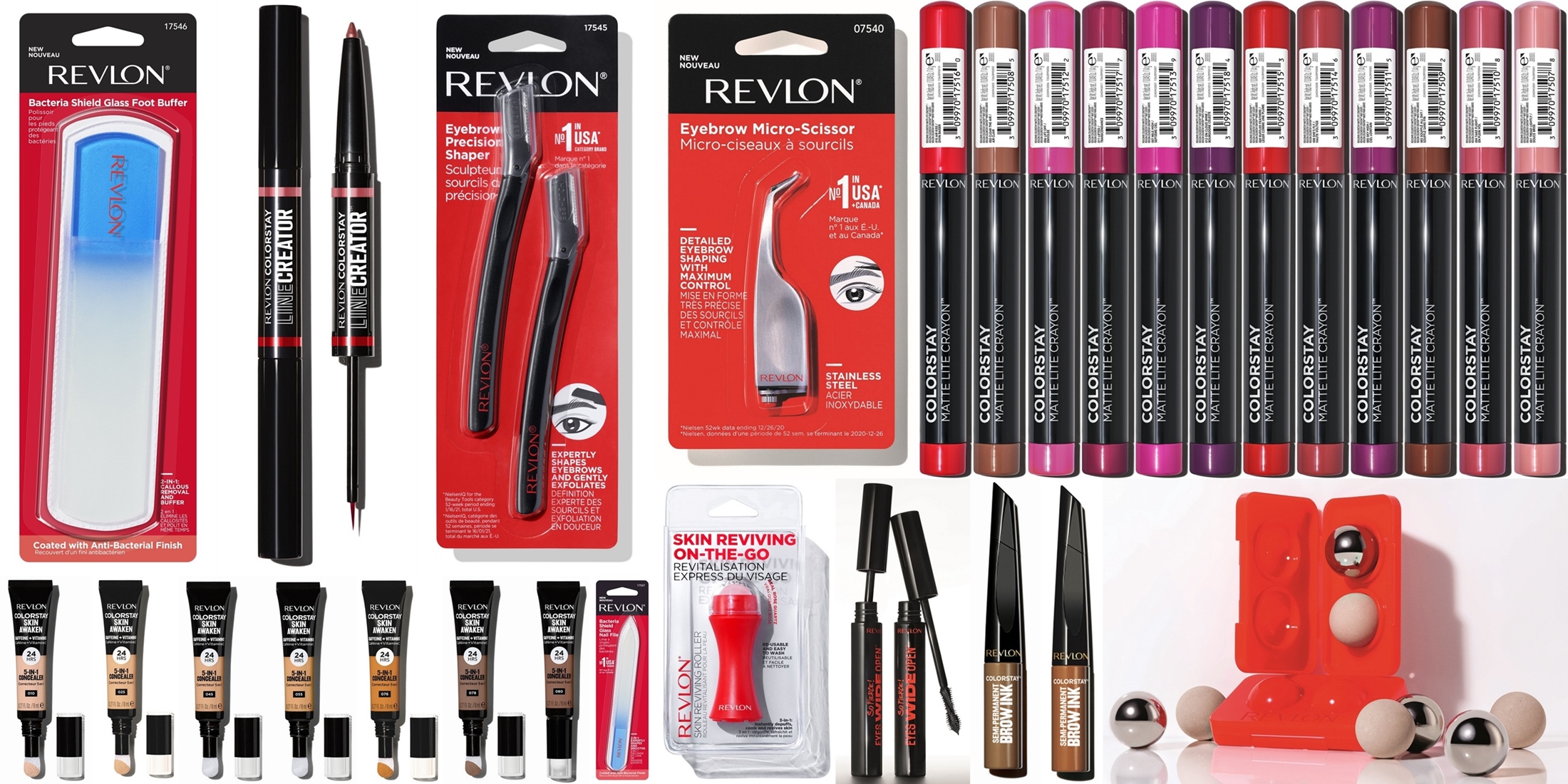 Whether you wear minimal makeup or love a full, beat face, these new Revlon makeup launches will help you achieve your beauty goals. Let's get to know these new beauty must-haves.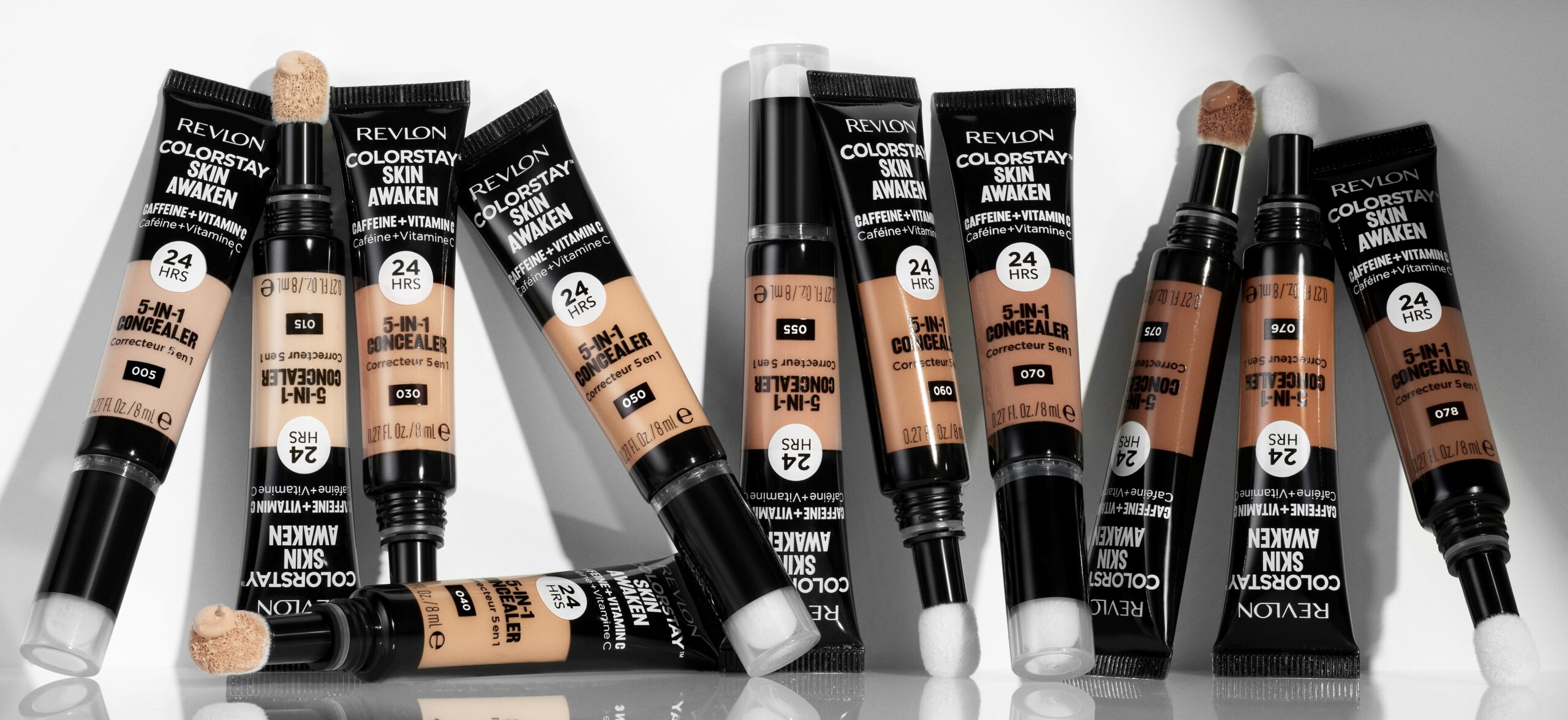 This multitasking 5-in-1 concealer erases, perfects, brightens, hydrates, and refreshes the skin for a flawlessly awake look. The ultra-lightweight, buildable formula is infused with caffeine and vitamin C to hide all imperfections and dark circles while brightening your skin and camouflaging puffiness. Available in 19 natural-finish shades spanning from light, medium, deep, and universal tones.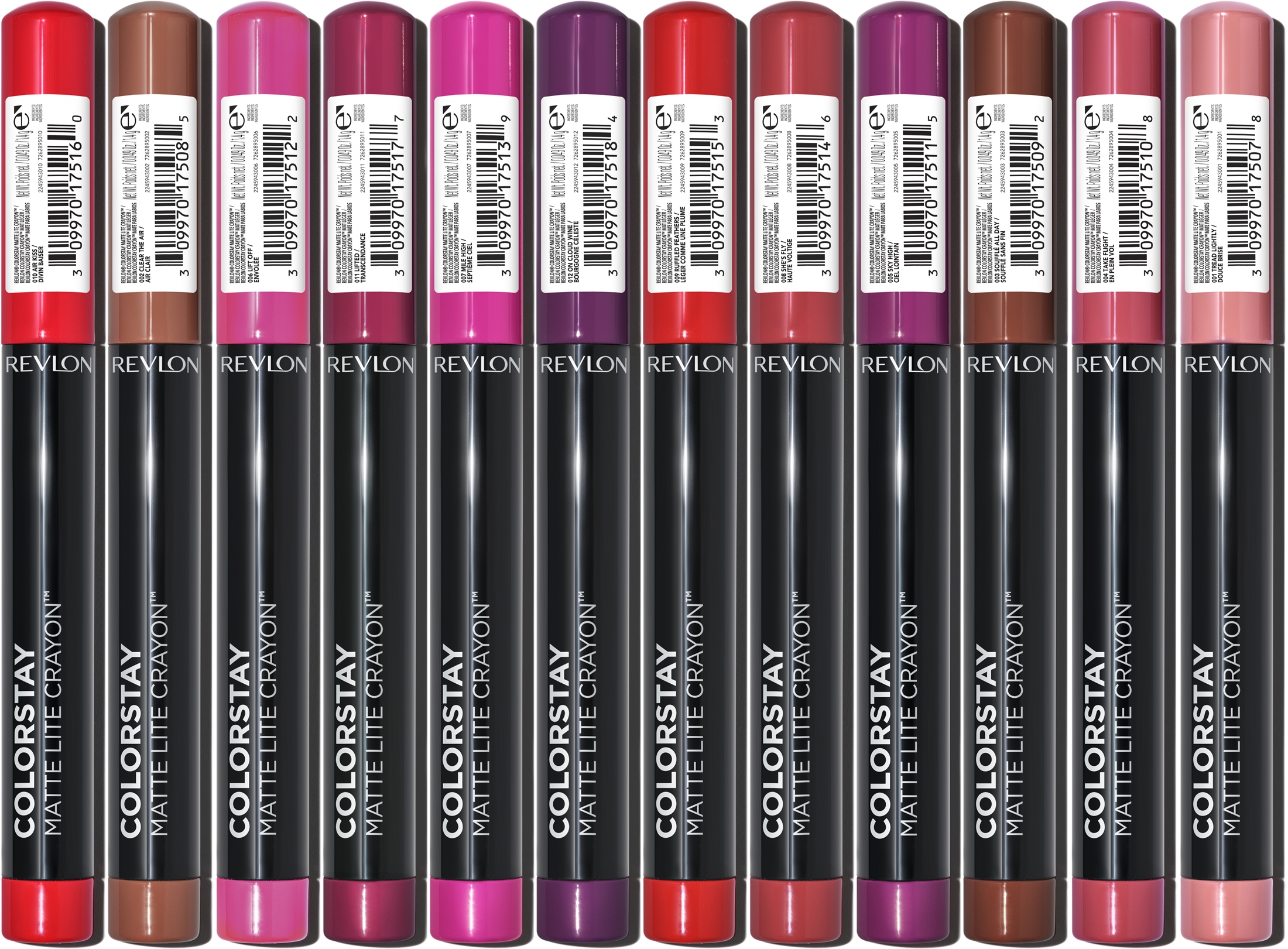 The ColorStay Matte Lite Crayon is an effortless crayon lipstick that is so lightweight you'll forget it's even on. Infused with antioxidant-rich Mango Seed Oil to help replenish your lips, this lipstick feels 30% lighter than your average lipstick. In 12 bold yet wearable lip makeup shades for color play all day.

This beauty breakthrough brings salon-quality brow artistry to your fingertips, right at home. The exclusive film-forming liquid polymers seal in pigments to provide a flexible hold and last for 3 days.

You may remember we highlighted this "high volume" mascara for National Lash Day. Lift your lashes higher with the most eye-opening mascara yet. The mascara is infused with Cannabis Sativa (Hemp Seed Oil) to deliver weightless texture for lifted maximum volume. Available in four shades, the mascara is smudge-resistant and flake resistant.

Create the eye looks of your imagination with this double-ended, long-lasting eyeliner. One side features a kohl pencil for classic lining and tightlining or sultry, smoky eyes. The other side features a high-performance liquid liner which allows you to draw sharp, bold graphic lines.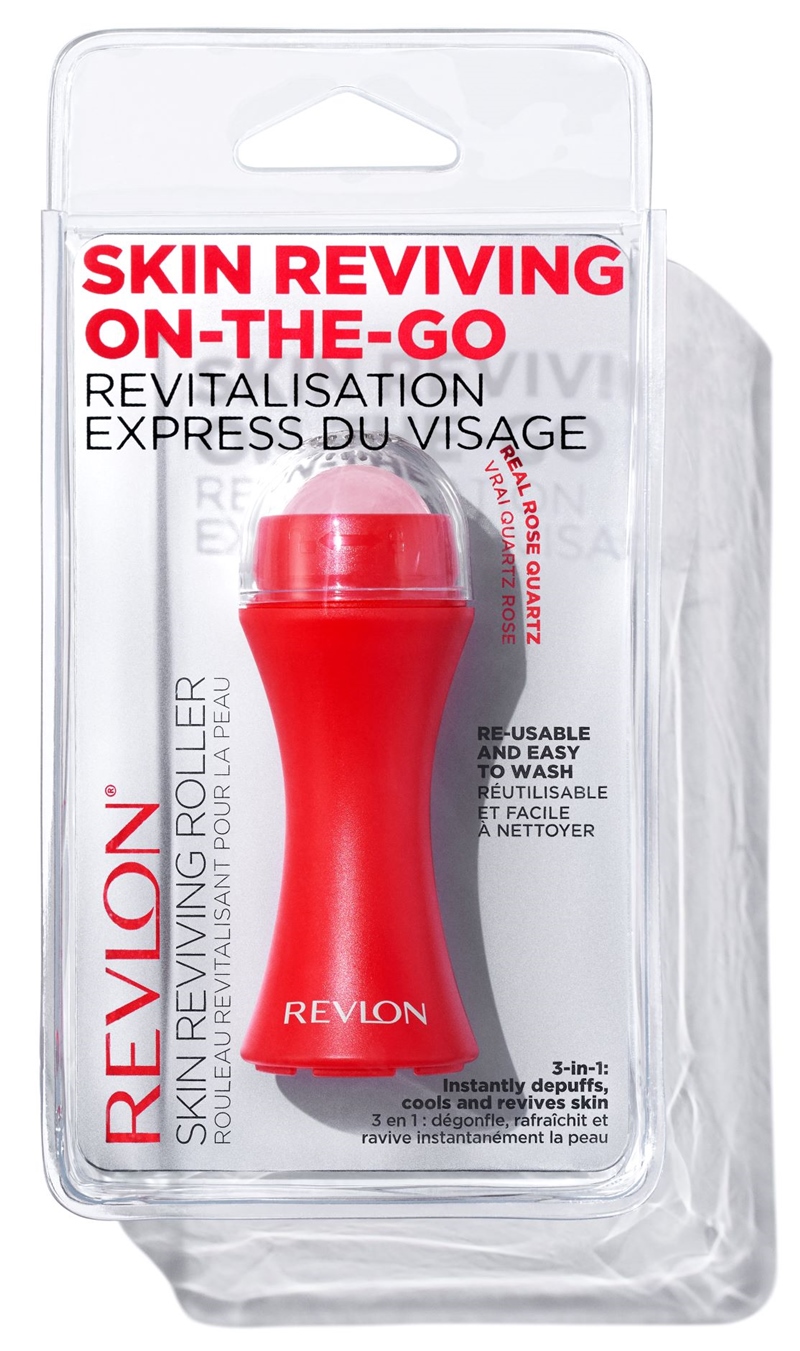 The Skin Reviving Roller instantly depuffs, cools, and revives the skin. Best used when applying serums and moisturizers as part of your daily skincare routine. This roller is compact and perfect for an instant skin pick-me-up.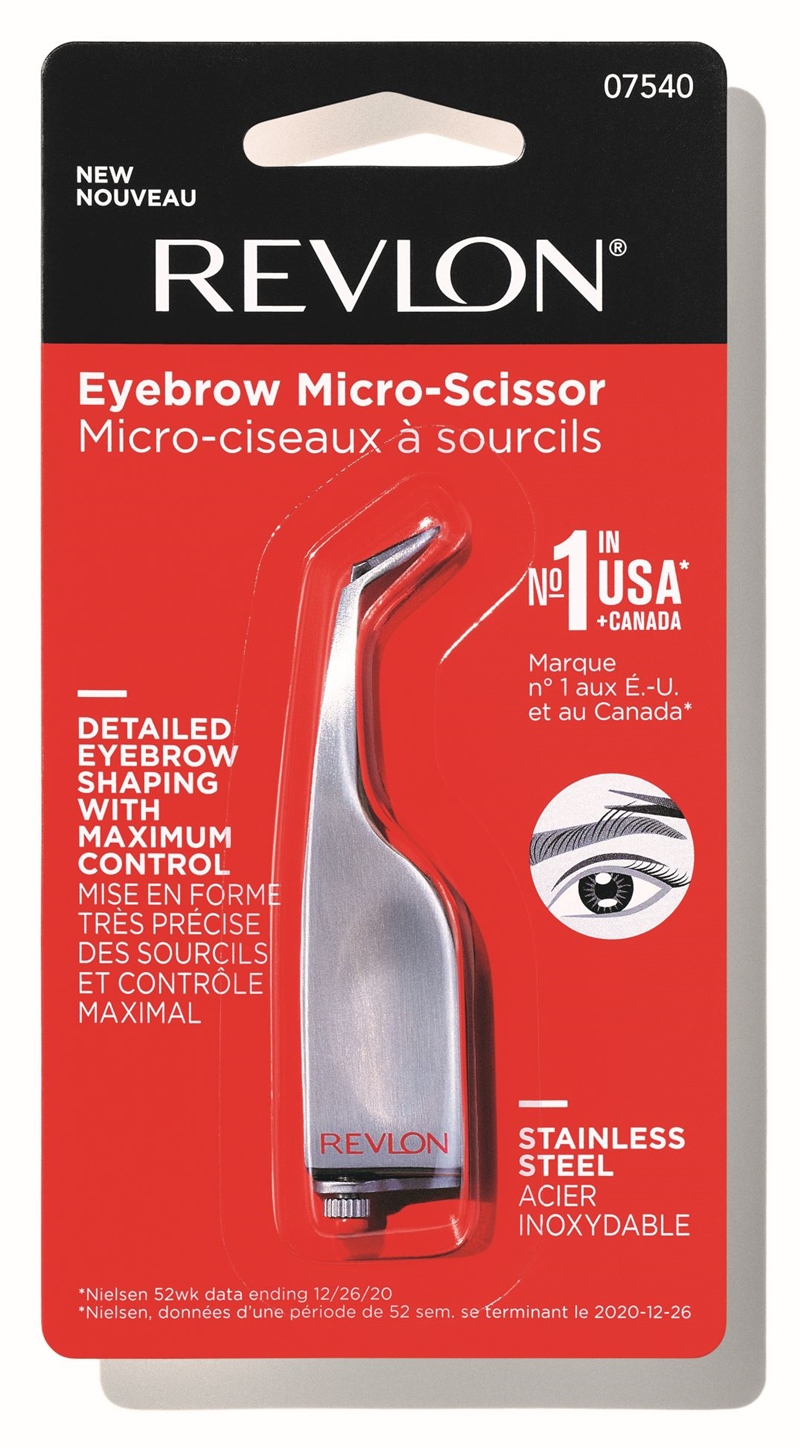 This product helps create the perfect shaped and detailed eyebrows with maximum control, comfort, and ease. The scissor features a sharp blade that trims the eyebrows perfectly.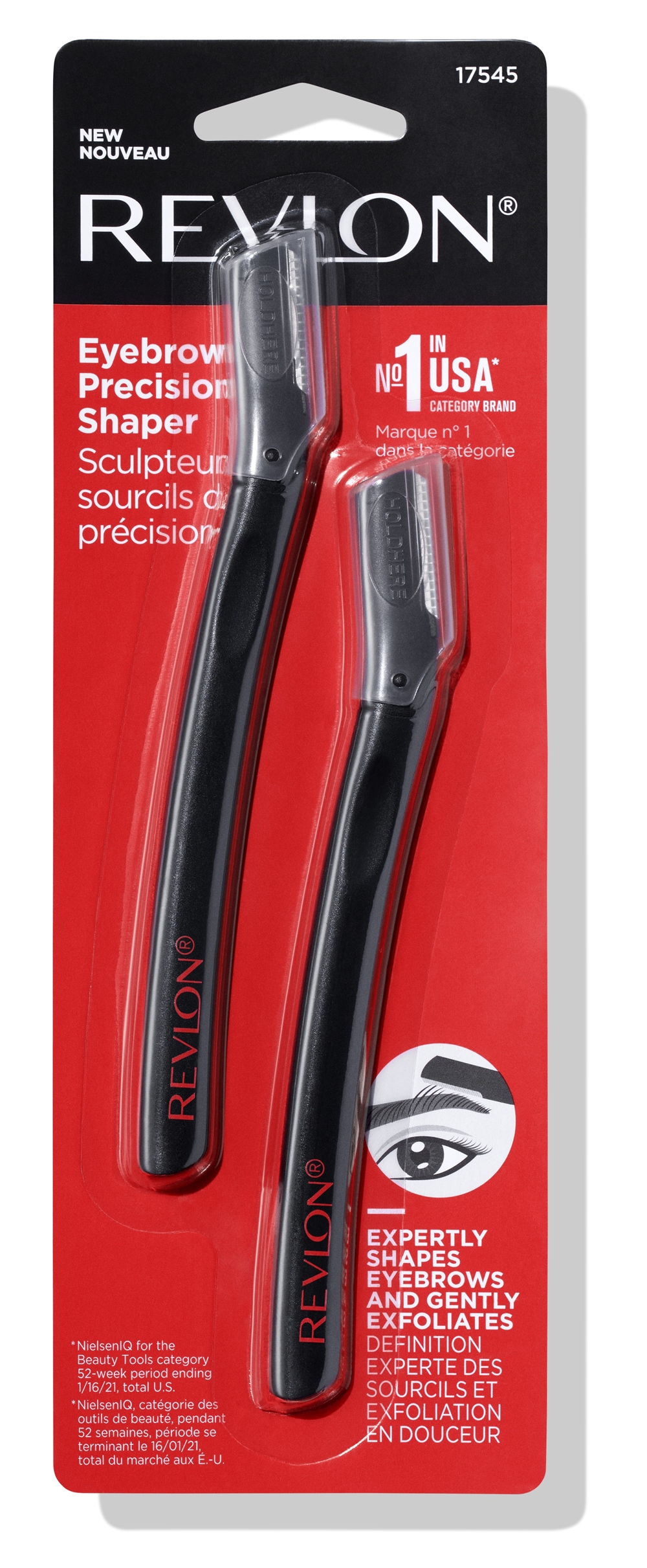 The perfect beauty tool to expertly shape your eyebrows with the ultimate precision. This easy-to-use shaper removes both coarse and fine brow hairs while gently exfoliating and smoothing skin.

Coated with a patented Anti-Bacterial Finish, this non-absorbent glass nail file resists bacteria, so that it stays clean and hygienic.

The foot buffer features 2 distinct sides: rough and smooth. The rough side can be used to target thick skin and calluses around the sole and heel. While the smooth side can be used to buff and soften skin as a finishing touch.
What are your thoughts on these new Revlon products? Which of these are you most excited for?