Have you ever wished you owned equity in some of your favorite brands or products? One ready-to-drink, alcoholic beverage company that's rapidly rising in popularity is doing just that. BeatBox Beverages, the top-selling ready-to-drink cocktail brand in the U.S, is inviting fans to become partial owners of the company. This is the second equity crowdfunding campaign in partnership with WeFunder for the #1 fastest-selling single-serve wine offering.

The wine-based beverage company will recognize investors for their contribution with rewards such as VIP festival tickets, seats on the BeatBox Innovation Panel, and exclusive BeatBox NFTs, allowing holders access to unique brand experiences. As an investor, you'll be in amazing company. Mark Cuban invested $1 Million in BeatBox on Shark Tank but you can invest as low as $100 on WeFunder.
Beatbox Beverages is so popular, they have already raised over $2 million out of their $5 million goal just days into the campaign. Ready-to-drink alcoholic beverages are currently the fastest-growing category in spirits, and BeatBox continues to outperform its competition with extraordinary growth.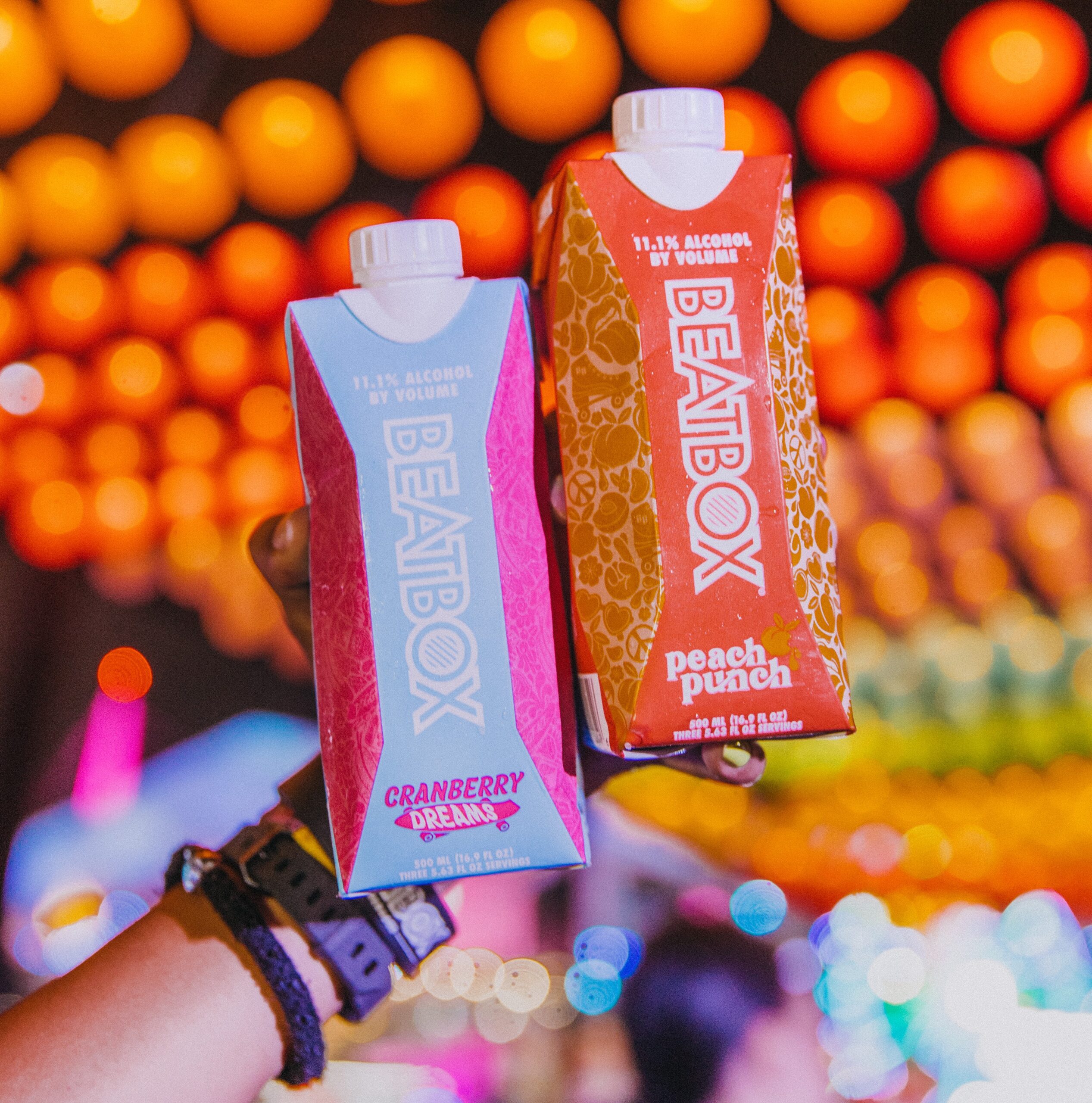 BeatBox is also launching its new 6% ABV Zero Sugar offering nationwide to stoke the ever-growing demand for the brand. The Zero Sugar line promises the same great flavor as BeatBox's 11.1% Party Punch but with lower alcohol by volume, fewer calories, and fewer carbs. They boast only 90 calories, are gluten-free, vegan, eco-friendly, and of course, light and delicious.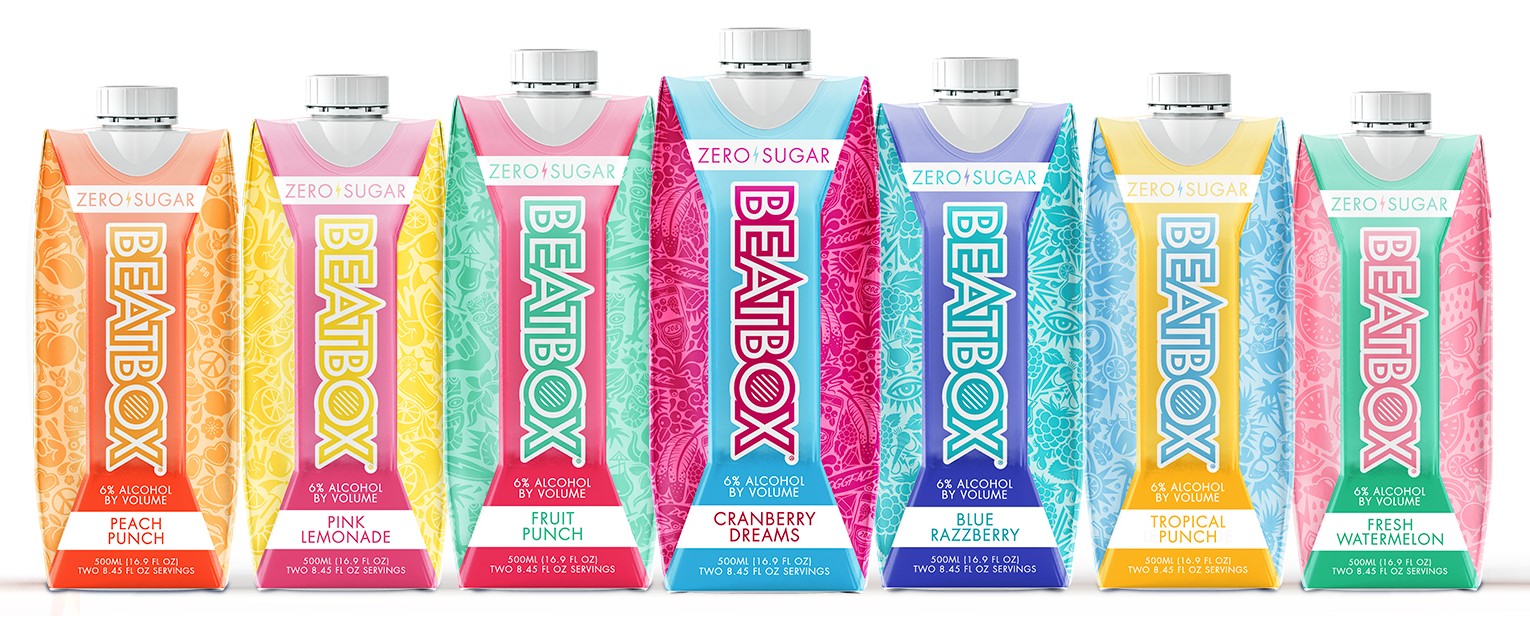 The Zero Sugar flavor range includes Peach Punch, Pink Lemonade, Fruit Punch, Cranberry Dreams, Blue Razzberry, Tropical Punch, and Fresh Watermelon. The new line extension hit shelves this month in both single-serve Tetra format and a six flavor variety package. Both options are available now at www.beatboxbeverages.com, and local spirit and alcohol stores. Check out their store locator for the closest ones near you.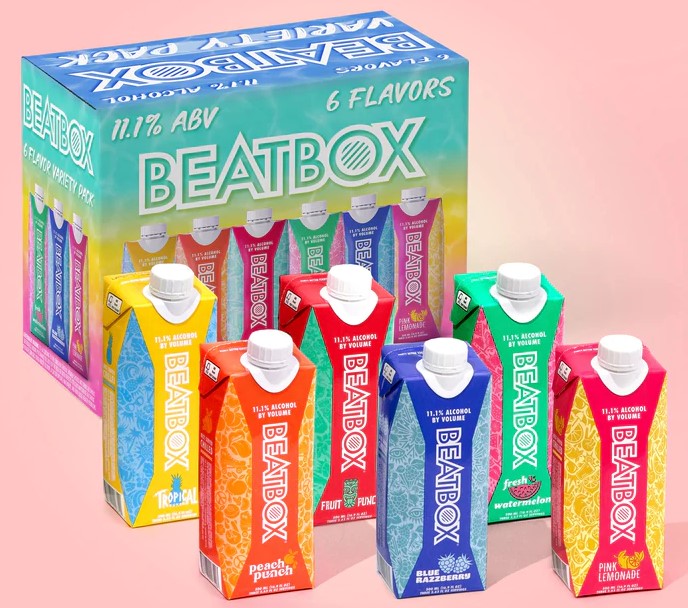 So what does Beatbox Beverages taste like? The flavor range consists of 7 flavors in the Hard Punch. It reminds you of some of your favorite flavors but with a punch (no pun intended). We think you'll love these easily recognizable flavors:
Tropical Punch – if you've love Tropical Redbull, then this is for you – alcohol already included.
Peach Punch – you know those peach-flavored gummy rings you love so much? Flavor level 10!
Fruit Punch – imagine the classic flavor of THE go-to fruit punch (red Hawaiian Punch) mixed with a delicious wine.
Blue Razzberry – enjoy the flavor of Blue Raspberry Jolly Rancher candy in drink form + booze
Fresh Watermelon – if the sweet/sour flavor of Sour Patch watermelon pleases your palate, this flavor profile has your name written all over it.
Pink Lemonade – like summer in a glass. Enjoy the sweet and tart taste of Countrytime Pink Lemonade with one hell of a kick.
Cranberry Dreams – a new flavor that was developed in collaboration with viral social media star (and Ocean Spray cranberry juice addict, Doggface), this cran-raspberry punch is the perfect balance of sweet and tart.
We hear an 8th flavor, Juicy Mango, is on the horizon. We can't wait to partake. Have you tried any of Beatbox Beverages' flavors? Would you consider investing in this brand? We'd love to hear your thoughts on both.