When the weather gets hot, we find ourselves reaching for fragrances that are on the sweeter side. There's just something about the summer heat that makes sweet scents come even more alive. Whether they're fruity, floral, or gourmand fragrances, scents that leave a lasting impression are must-haves for the season. That's why we love the fragrance offerings from Good Kind Pure by COTY. Not only do they smell great, but they also make a lasting impact.

COTY's newest fragrance brand, Good Kind Pure, is a clean collection of fragrances inspired by nature's most beautiful scents. Available in three enchanting scents, Good Kind Pure is vegan, formulated without phthalates or dyes, and cruelty-free. Launched during Earth Month, this new and eco-friendly line of fragrances is 100% clean, vegan, cruelty-free, and formulated without phthalates and dyes.
Good Kind Pure is an FSC Certified brand ensuring all product packaging comes from responsibly managed forests, providing environmental, social, and economic benefits. The best part is that this sustainable fragrance doesn't break the bank – making it easy for everyone to take small steps toward becoming a bit more eco-conscious. Let's get to know these titillating perfumes.
Good Kind Pure Wild Peony Eau De Toilette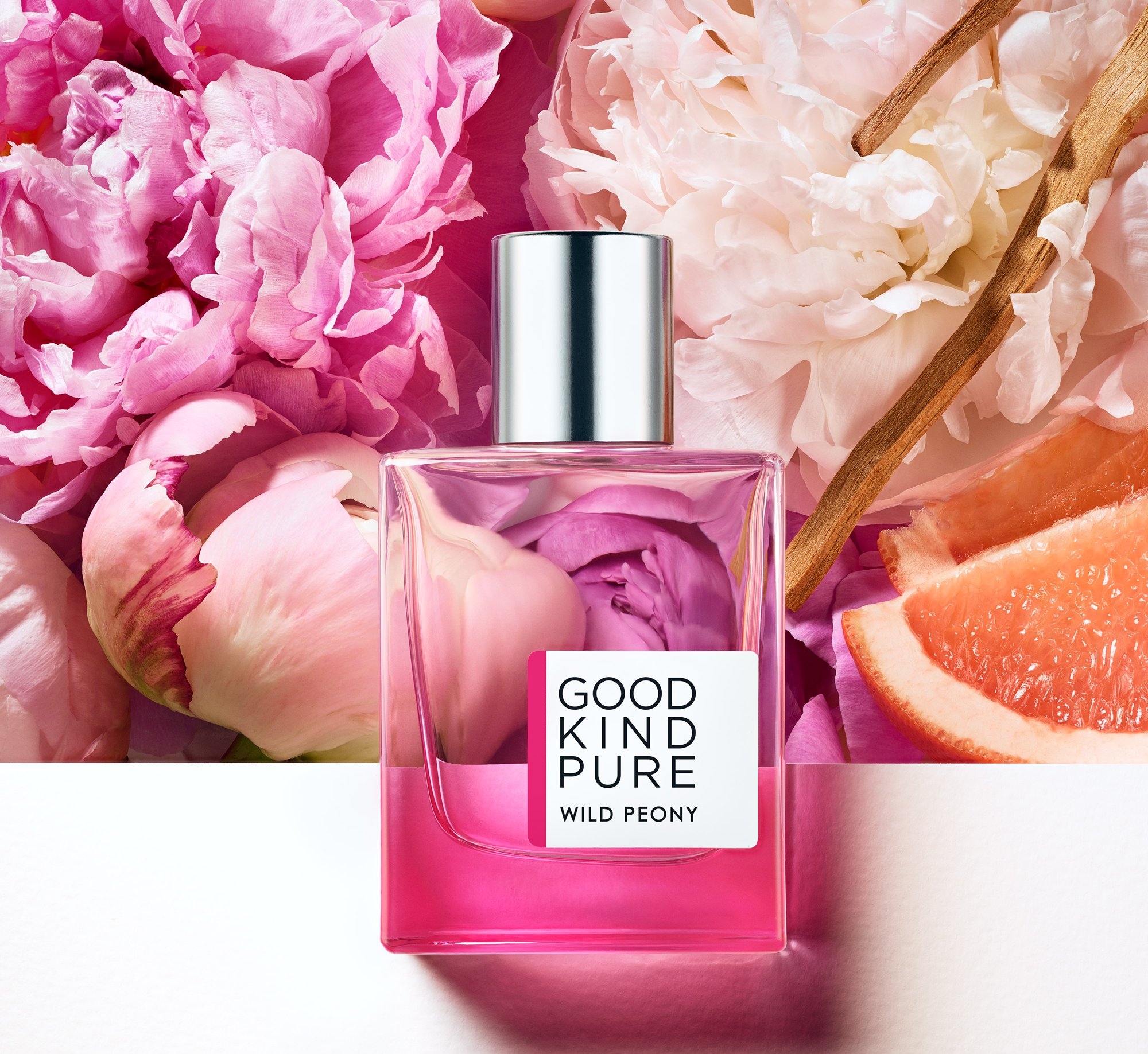 The Kind Pure Wild Peony is a vibrant floral fragrance. Notes of peony and Pink Grapefruit glimmer against a soft trail of Sandalwood and Tonka.
Top Note: Pink Grapefruit
Heart Note: Peony
Base Note: Sandalwood
Good Kind Pure Vanilla Ginger Eau De Toilette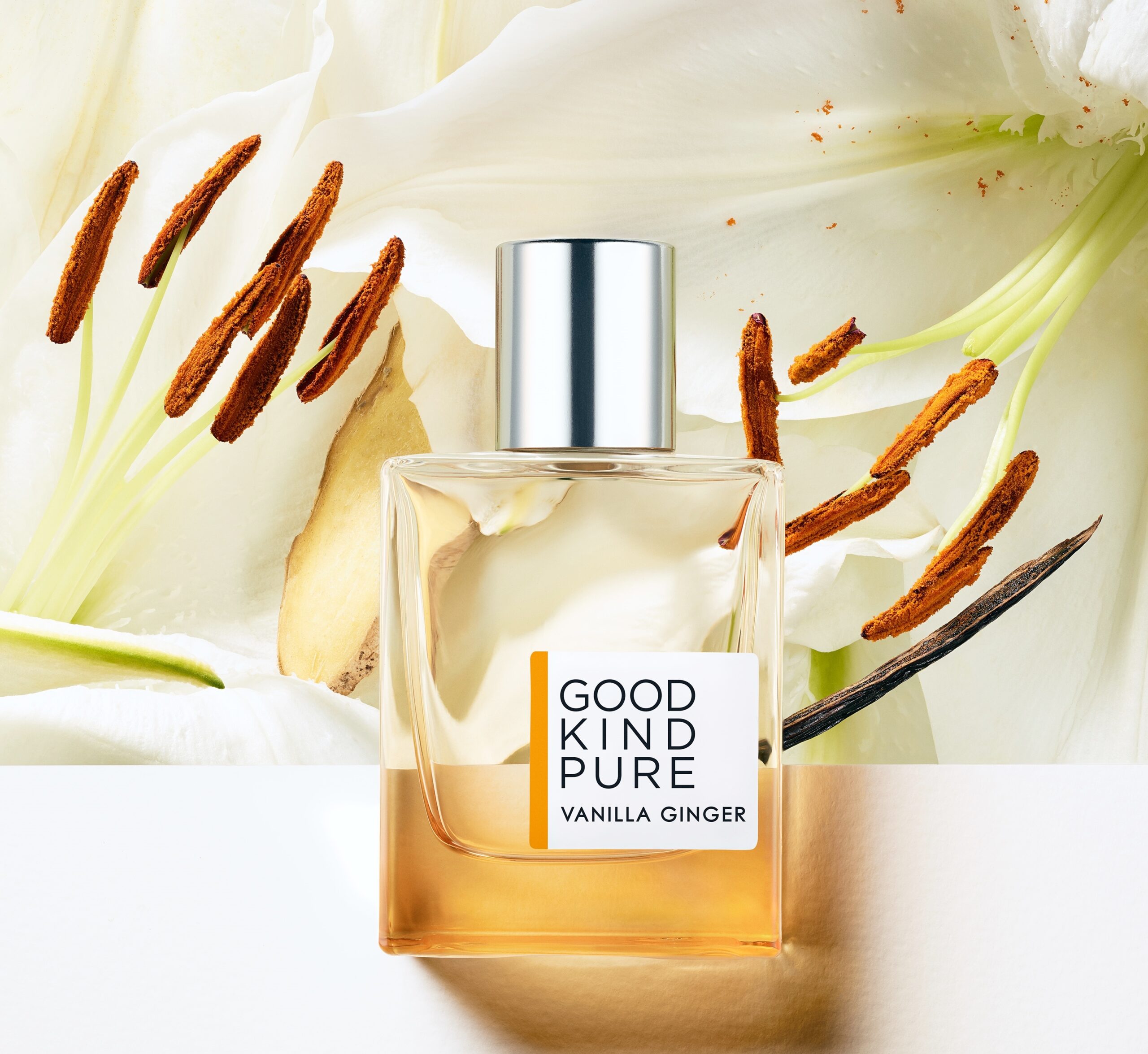 Vanilla Ginger is a rich gourmand fragrance. An energizing Ginger scent is laced with the nuance of rich Casablanca Lily and enveloped in a creamy background of warm Vanilla.
Top Note: Ginger
Heart Note: Casablanca Lily
Base Note: Vanilla
Good Kind Pure Iris Petals Eau De Toilette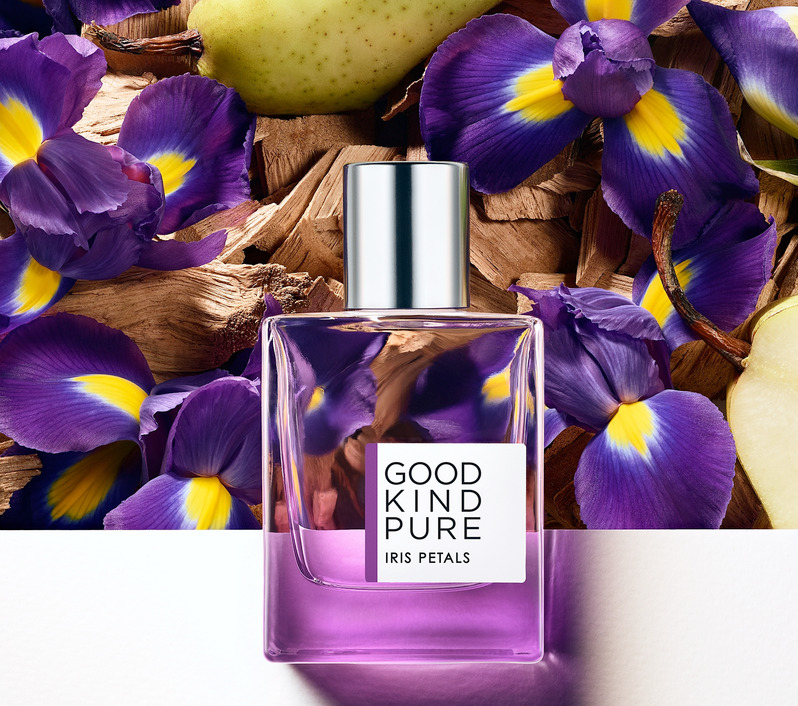 Iris Petals is a woody floral fragrance. Whipped Iris Petal and lush Nectarine Blossom accord with a warm background of Fig and soft Amber Woods.
Top Note: Nectarine Blossom
Heart Note: Iris Petals
Base Note: Fig Wood
Made in Spain, the sustainable fragrance collection is available in both a 1.0 fl oz / 30ml Eau De Toilette, available for $19.98-$24.99, and an 8.4 fl oz / 250ml Fine Fragrance Mist for $10.99.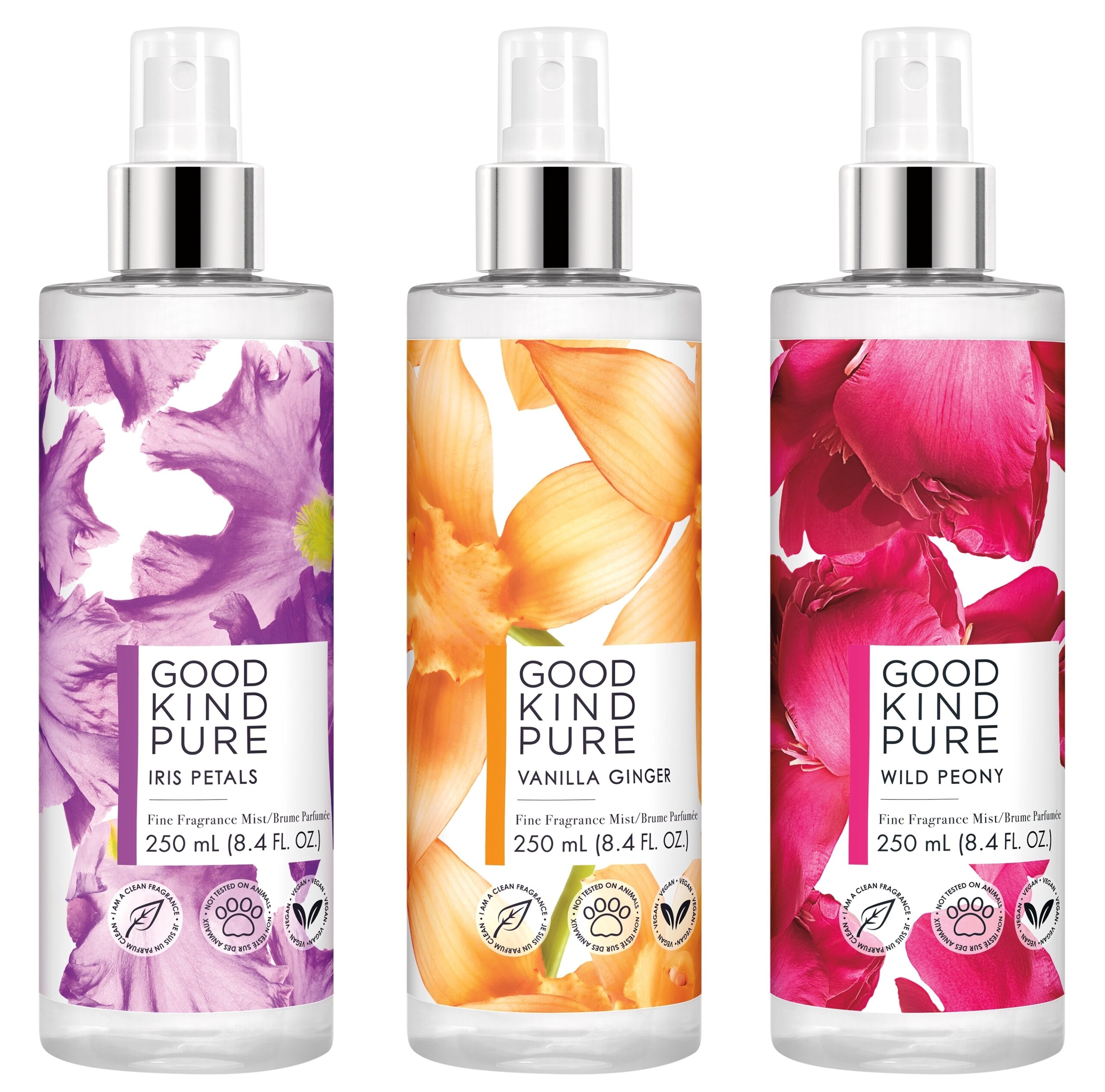 The Good Kind Pure fragrances are available now at national retailers such as Walgreens, Walmart, Amazon, and other national mass, drug, and grocery retailers.