Spring is here and that means it's time for National Fragrance Day. What better time than the season of renewal and the day to celebrate the fragrance world to honor the latest release from an iconic fragrance brand. This National Fragrance Day we celebrate Mugler's latest addition to the Alien fragrance family, a solar goddess, a golden light in the darkness, welcome Mugler Fragrances' Alien Goddess Eau de Parfum.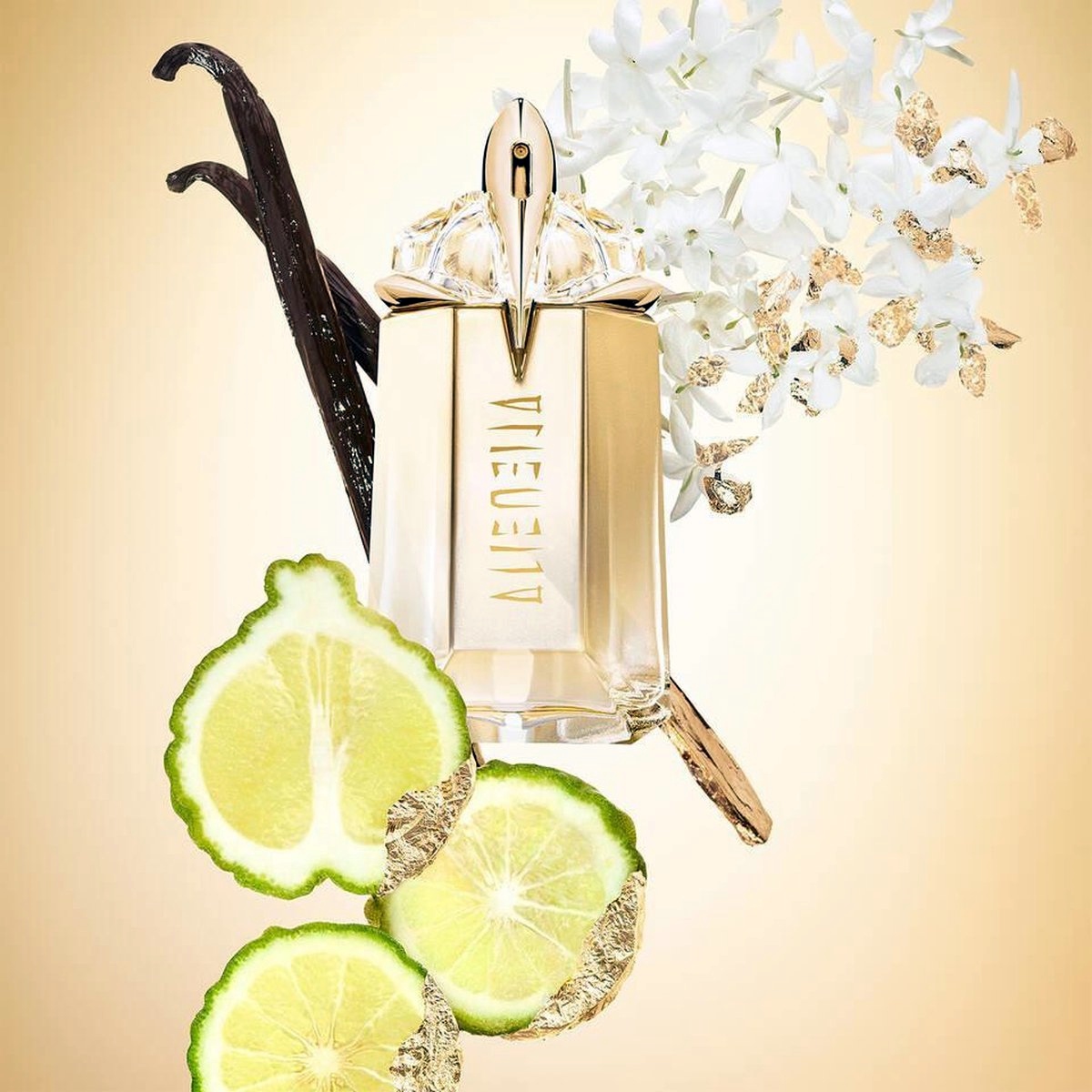 Get ready to unleash your inner goddess with this divine twist on the original Alien women's fragrance. Mugler Fragrances' Alien Goddess Eau de Parfum warm floral perfume encourages embracing your inner goddess and unveiling new possibilities as you create the extraordinary. The iconic refillable gem-inspired bottle is dressed in a soft golden gradient accented by metallic gold, reflective of the warm floral women's perfume encapsulated within.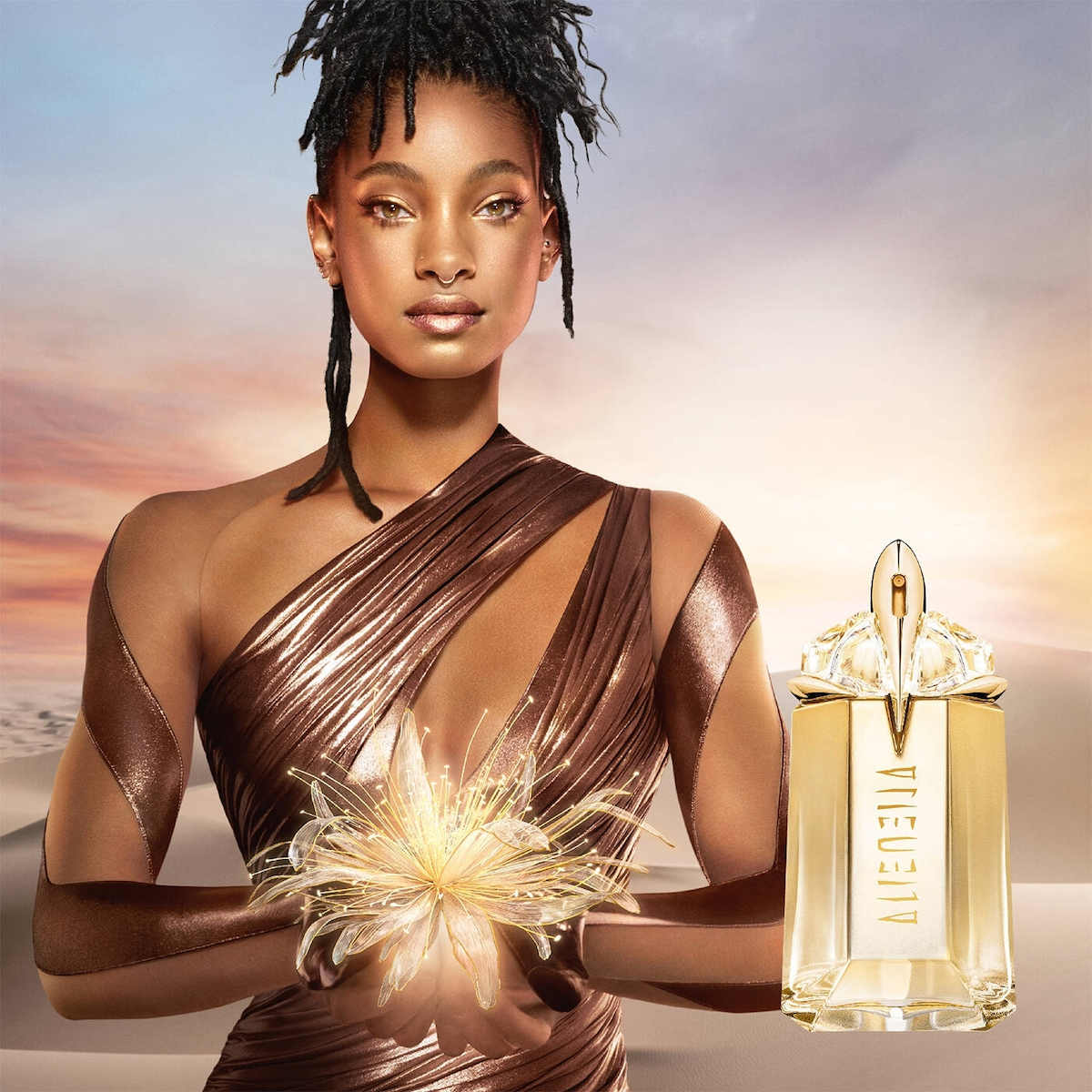 To celebrate this new launch, Mugler Fragrances enlisted the stunning Willow Smith as the face of the Alien Goddess fragrance. A true incarnation of a new wave of femininity, at just twenty-one years old, Willow is the perfect Alien Goddess muse. An inspiring artist, and charismatic fashion icon, she leverages her powerful influence and unique energy for the benefit of causes as diverse as her achievements, with a deep commitment to inclusion, altruism, and freedom of self-expression.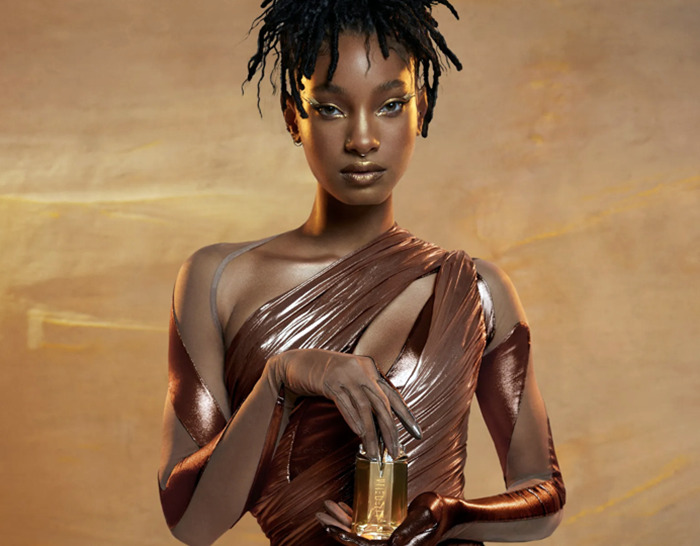 Alien Goddess boasts a warm floral scent that pairs a divine base of vanilla perfume with jasmine from India. It's overlaid by a burst of fresh Italian bergamot, creating a radiant floral bouquet of notes fit for a goddess. Key Notes of this latest addition include –  Bergamot, Jasmine Grandiflorum, and Bourbon Vanilla.
The first notes reveal a burst of bubbly Italian Bergamot essence. Paired with an overdose of unexpected coconut, the scent immediately releases a dazzling explosion of light. The Bergamot coconut duo blossoms into a combination of aquatic, green, fruity notes for a soothing sense of calm and serenity.
At the heart of Alien Goddess resides a deeply sensual and feminine fusion of Jasmine Grandiflorum and Heliotrope. Crafted for Mugler, the Jasmine Grandiflorum is more powerful, modern, and dazzling than ever. The Heliotrope's leaves stretch languorously into the sun to better absorb its rays, diffusing soft, creamy accents.
The lingering notes of Alien Goddess are an endless trail of addictive Madagascar Bourbon Vanilla, magnified by the vibrant and woody intensity of Cashmeran. Sustainably grown, the vanilla pods are diluted into a precious infusion, an exquisite amplification of the original vanilla for an intense and long-lasting elixir.
Housed in a mesmerizing bottle befitting the fragrance, the Alien goddess bottle is a fascinating talisman adorned in gold. It is both organic and dreamlike with stunning, shaded, metallic lacquering – evoking sunrise, on the outside. This bottle shines with all its intensity, inside and out. It encapsulates a luminous fragrance and radiates endlessly. A mystical and precious bottle that is unique and refillable.
Mugler Fragrances' Alien Goddess is available now on www.muglerusa.com, www.sephora.com, and  www.ulta.com for $123.00 for a 2 oz EDP and $87.00 for a 1 oz EDP. If you're looking for a new fragrance to add to your luxury fragrance cache this National Fragrance Day, we highly recommend Mugler Fragrances' Alien Goddess.