The pandemic has wreaked havoc on our bodies and waistlines and for many, it's had just about the same effect on our hair. The quarantine period was a time of a lot of hair experiments. Many people were forced to (or out of boredom) cut and/or color their hair. Whether you experimented with bleaching, tried a new style, or even neglected your hair, the results were not in the best interest of our hair. Thankfully, there's Hair ResQ by Petal Fresh to rescue your tresses and get your strands back to their most luxurious and healthy.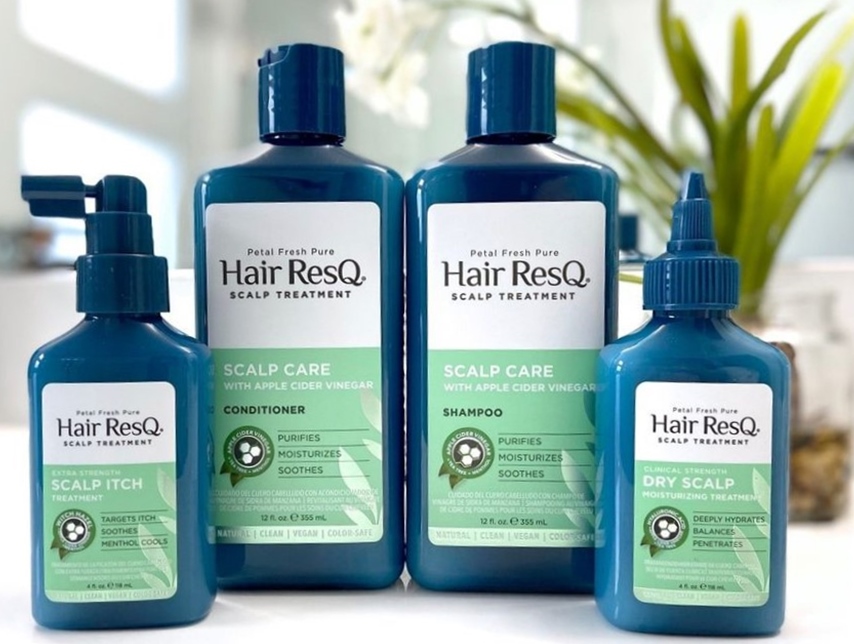 Hair ResQ by Petal Fresh is a clean, natural solution for those suffering from dry itchy scalp and thinning hair due to age, changing hormones, the everyday stressors of life, or the stress we put our hair through. This range of damaged hair rescuing products combines the powerful duo of nature + science. HairResQ delivers real results you can count without breaking the bank – the entire line is under $12.99!
The full range includes salon-quality shampoos, conditioners, and treatment serums, all made to bring out the luscious beauty of your hair and help with winter dryness at affordable prices. Each bottle features organic ingredients and bans over 1,600+ harmful ingredients to you and the planet. The products are cruelty-Free, Non-GMO, Vegan, and free from Parabens, Phthalates, Glycols, and Gluten.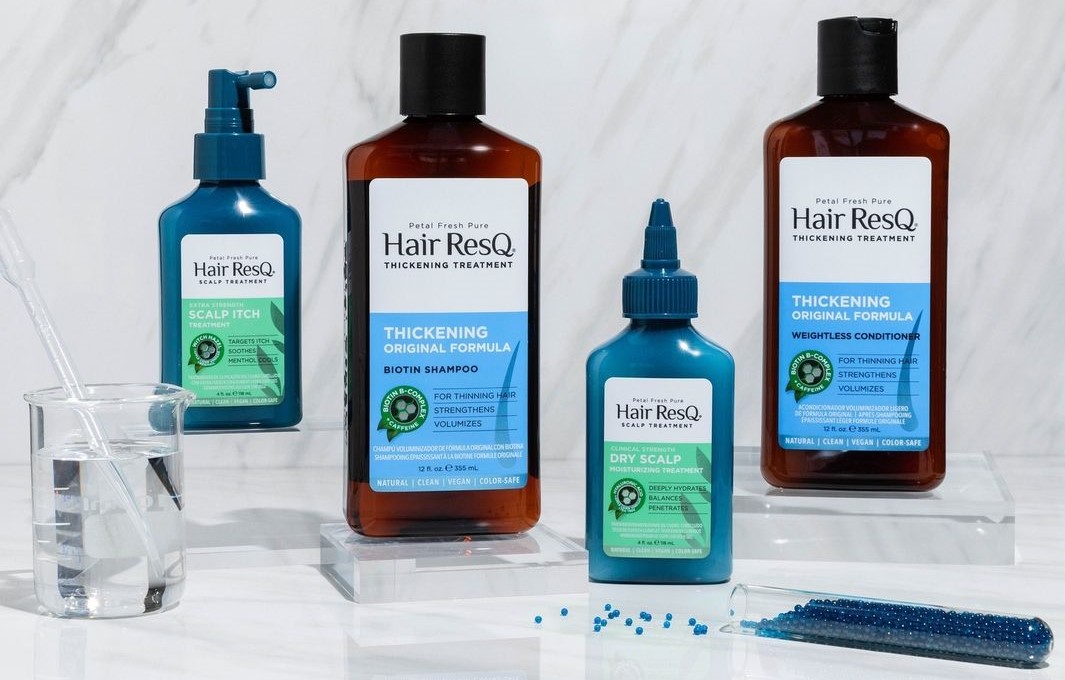 Organic peppermint extract works in tandem with rosemary and green tea extracts in this uniquely formulated shampoo to remove impurities and stimulate hair follicles.
Uses plant-based technology to deeply purify and clarify your scalp.
Removes impurities such as dirt and oil.
Restores the keratin in your hair cortex.
Thicker, fuller, stronger hair all year round!
Available in the original formula, oil control, lightweight moisture, and color protection.
Featuring green tea for good, clean energy for your body and hair!
Harnesses the power of caffeine for thicker, fuller, and more volumized strands from roots to ends.
Peppermint and rosemary extracts remove scalp impurities for clean, shiny locks.
Biotin-B Complex restores keratin in the hair cortex to build body and increase thickness.
Caffeine protects and energizes roots for extended hair growth.
Available in the original formula, oil control, lightweight moisture, and color protection.
Features biotin-B, caffeine, and clinically-tested peptides.
Goes to work immediately to promote circulation, nourish hair follicles, amplify texture, and enrich the hair shaft.
Uniquely formulated to thicken and strengthen existing hair and help prevent breakage
Innovative PBC Tri-Complex contains active peptides that volumize, thicken, and nourish existing hair.
Healthy hair starts with a healthy scalp. Addressing the increasing need for methods to treat scalps and support hair health, Hair ResQ by Petal Fresh presents the following scalp care treatments. This four-step process gently cleanses and balances the scalp while moisturizing and soothing irritation. If you looking for basic scalp care or to remedy dry scalp or scalp itch,
Scalp Care w/ Apple Cider Vinegar

– Scalp Care Shampoo and Scalp Care Conditioner that gently cleanses impurities, soothes, and moisturizes your scalp with apple cider vinegar and tea tree oil, and Zinc to gently cleanse the scalp and leave your scalp feeling balanced and refreshed.
Extra Strength Scalp Itch Treatment – This scalp treatment targets the causes and alleviates symptoms of an irritated scalp. It includes functional ingredients such as Witch Hazel and Cooling Menthol to soothe scalp itch and irritation, while Aloe Vera and Vitamin E leave your scalp feeling calm, moisturized, and refreshed.
Clinical Strength Dry Scalp Moisturizing Treatment – The Dry Scalp Moisturizing Treatment includes functional ingredients such as Hyaluronic Acid, Aloe Vera, and fast-absorbing Jojoba Oil to provide all-day hydration to dry scalp, while Tea Tree, Zinc, and Vitamin E leave scalp feeling balanced and refreshed.
Hair ResQ's packaging is produced using 100% recycled Ocean Bound Plastic. The full range of products is available now, having launched in February, at Walmart stores nationwide, local HEB locations, and on Amazon!