How's your posture? Are you currently sitting up or currently hunched over? When it comes to health issues, thinking about posture isn't high on the list. Sitting with poor posture for a few hours a day for years is a major contributor to back pain, shoulder and neck pain, poor blood circulation, and digestion issues. Sadly, we don't really think about this until it's too late, especially when we're young. Thankfully, there is Posture Apparel from Alignmed that will help you achieve better posture and reduce pain in the neck, shoulders, and back.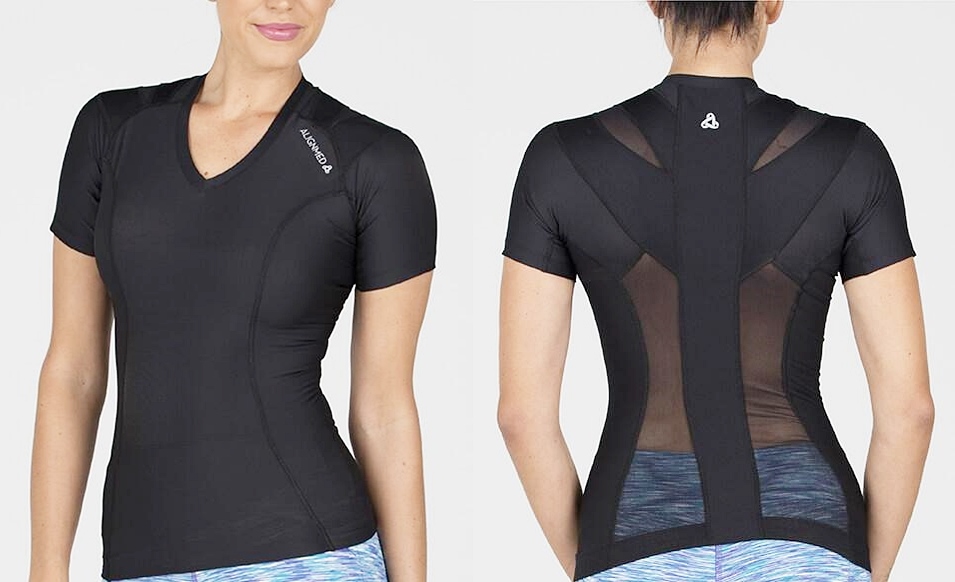 Alignmed was inspired by Kinesio Tape – a treatment often used by physiotherapists and chiropractors to treat pain and tension in the neck, shoulders, and back. We sit down at a computer for hours writing, and can sometimes forget about our posture, but thanks to the Alignmed Posture Shirt For Women, our poor posture is corrected with ease.
This pullover shirt should be your only choice for maintaining good posture. While wearing it, you will enjoy an increased range of motion, injury prevention, pain reduction, healing, and faster recovery. It is anatomically constructed with tension panel Neurobands® technology that activates and stimulates specific muscle groups and joints to keep you in perfect form; it also boasts vented Powermesh panels and moisture-wicking technology.

The Alignmed Posture Shirt features controlled resistance that causes your muscles to contract. This increases core strength while supporting your spine and shoulders. Posture wear is especially beneficial for those with lower back and waist pain; we couldn't help but think it could be a great solution for those experiencing post-covid side effects. Major effects of Covid is the body feeling weaker, chronic pain, and long-term respiratory issues. The Alignmed Posture Shirt helps reduce fatigue and strengthens the body, so you can heal faster. Two aspects that can benefit post-covid side effects.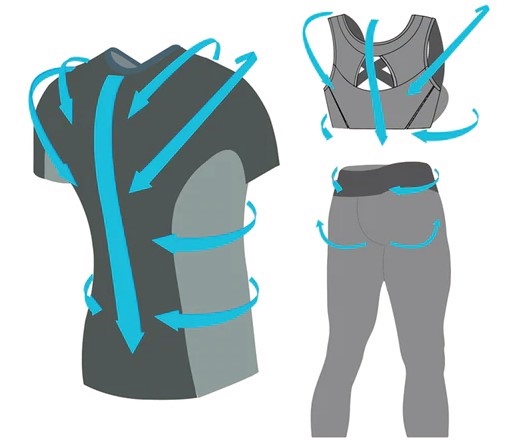 There are many benefits of wearing this posture shirt. They include improved shoulder mechanics, alignment, and increased upper body strength; improved oxygen intake, core activation, blood flow to the upper extremities, and decreased wear and tear on the joints. For those suffering from an injury or surgery, Alignmed also makes a zipper version of this posture shirt with all the benefits of the original. Get both styles and more now on www.alignmed.com.