While the Summer Solstice is the official start of summer, most of us recognize Memorial Day as the kickoff to the warmest season of the year. Summer is a time for barbeques, beach trips, picnics in the park, and Limoncello. This year, we're starting off our Memorial Day and summer season with Fabrizia Spirits' award-winning Limoncello and better-for-you cocktails. If you've ever had Limoncello, you know it's like summer in a glass.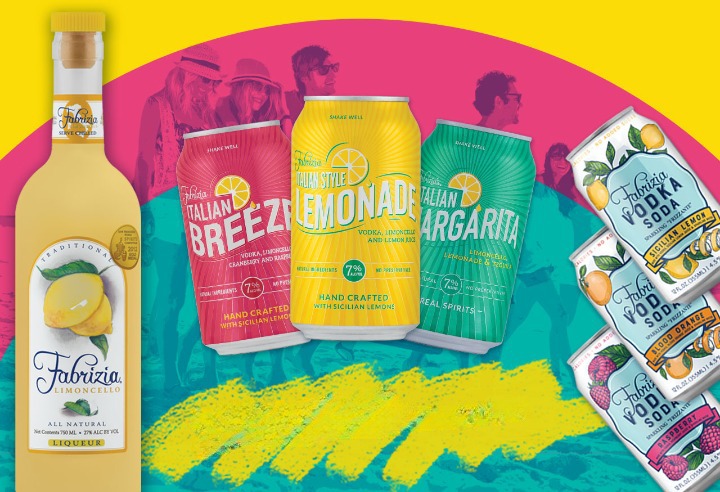 Fabrizia Spirits is a family-owned and managed business by brothers Phil and Nick Mastroianni. They produce the highest quality, all-natural, small-batch Limoncello, ready-to-drink, and canned cocktails (with Limoncello in them of course) on the market. We had the pleasure of starting our Memorial Day weekend deliciously with some of their amazing offerings. It is our pleasure to introduce you to the following: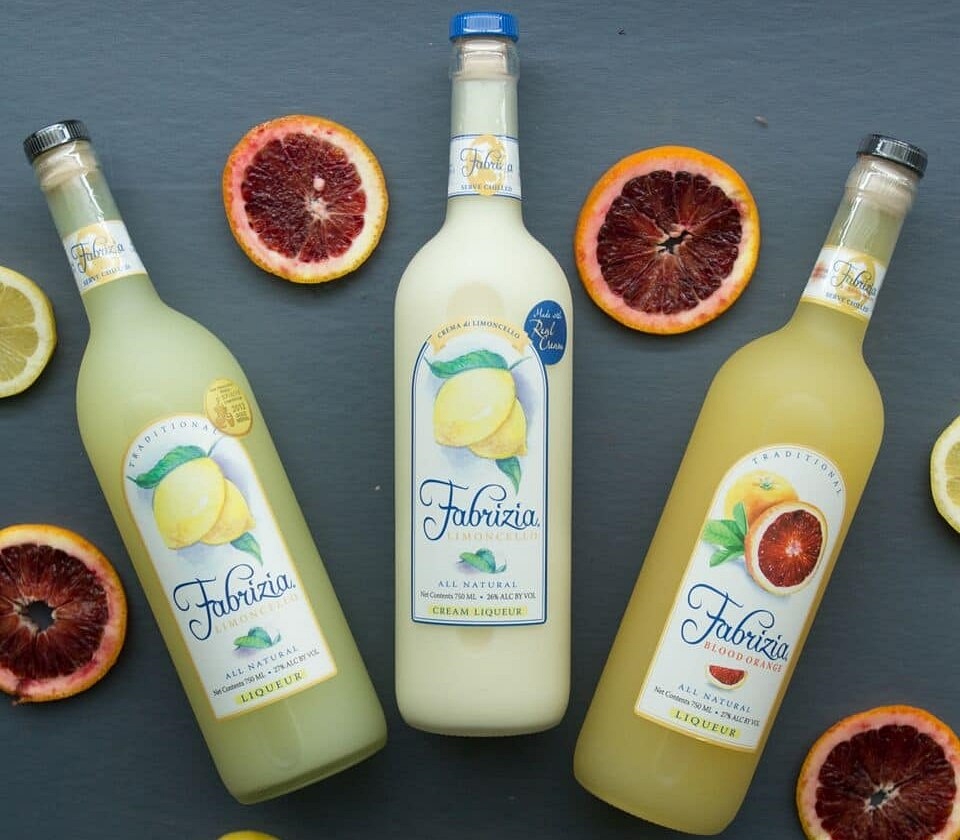 Fabrizia Limoncello
The Limoncello that started it all! Crafted by hand in small batches, their Limoncello is produced with just four simple ingredients: the zest of 100% Sicilian lemons, alcohol, sugar, and water. Gluten-free and all-natural, Fabrizia Limoncello can be enjoyed on its own or added to your favorite cocktail to give it that extra touch of elegance.
Fabrizia Blood Orange Liqueur
A sweet and aromatic version of their original Limoncello, this flavorful liqueur introduces the distinctive flavor of blood orange. Enjoy chilled on its own, combined into a classic cocktail, or swirled into a frozen drink. The bold flavor of Fabrizia Blood Orange Liqueur brings any beverage to a new level.
Fabrizia Crema di Limoncello
An elegant variation of the original Limoncello is delicious on its own as an after-dinner digestif or adds a smooth creaminess to any cocktail or even dessert. Fabrizia Crema di Limoncello is crafted using Fabrizia Limoncello and fresh cream from Wisconsin.
Fabrizia Crema di Pistacchio (not pictured)
Handcrafted with REAL Pistachios and REAL cream, this creme liqueur offers a delicious flavor you won't find anywhere else. Featuring lightly toasted pistachios to further bring out the amazing flavors. Enjoy it chilled on its own or in a Martini.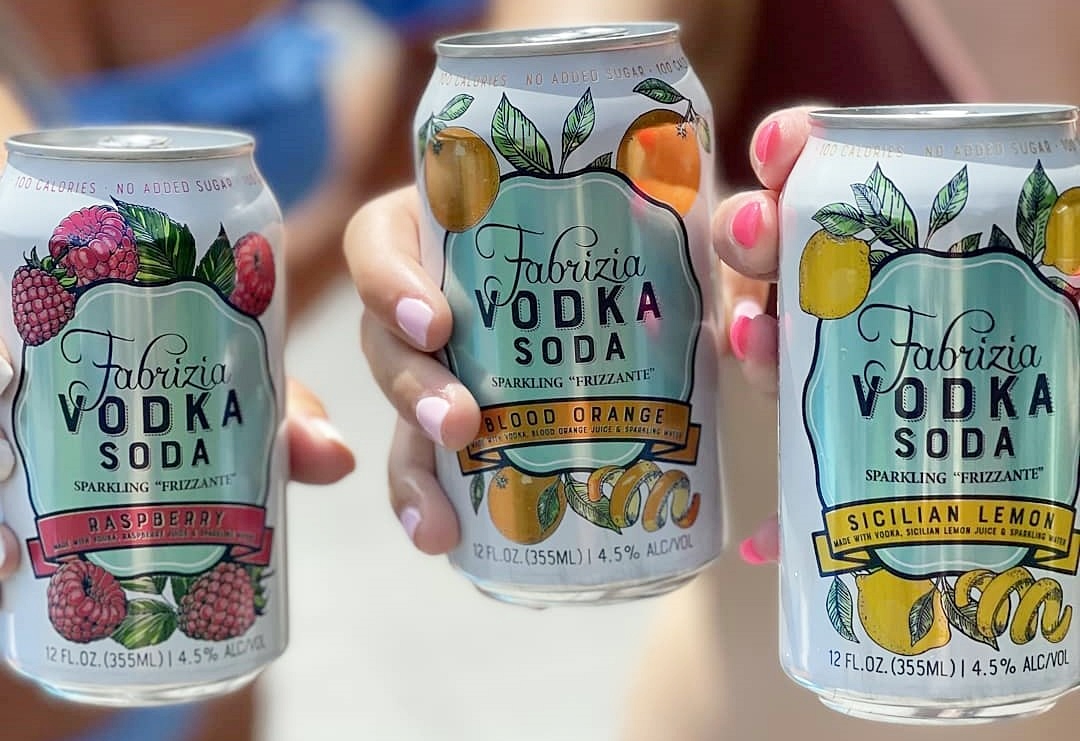 Fabrizia Vodka Soda: Raspberry, Sicilian Lemon, & Blood Orange
Available in three flavors, Raspberry, Sicilian Lemon, and Blood Orange, this Vodka Soda is made with crisp sparkling water, real vodka, and flavored with the only real juice. As with the rest of their products, these refreshing canned cocktails contain no artificial coloring or preservatives. Each can is only 100 calories and even with carbonation, offers a smooth drinking experience.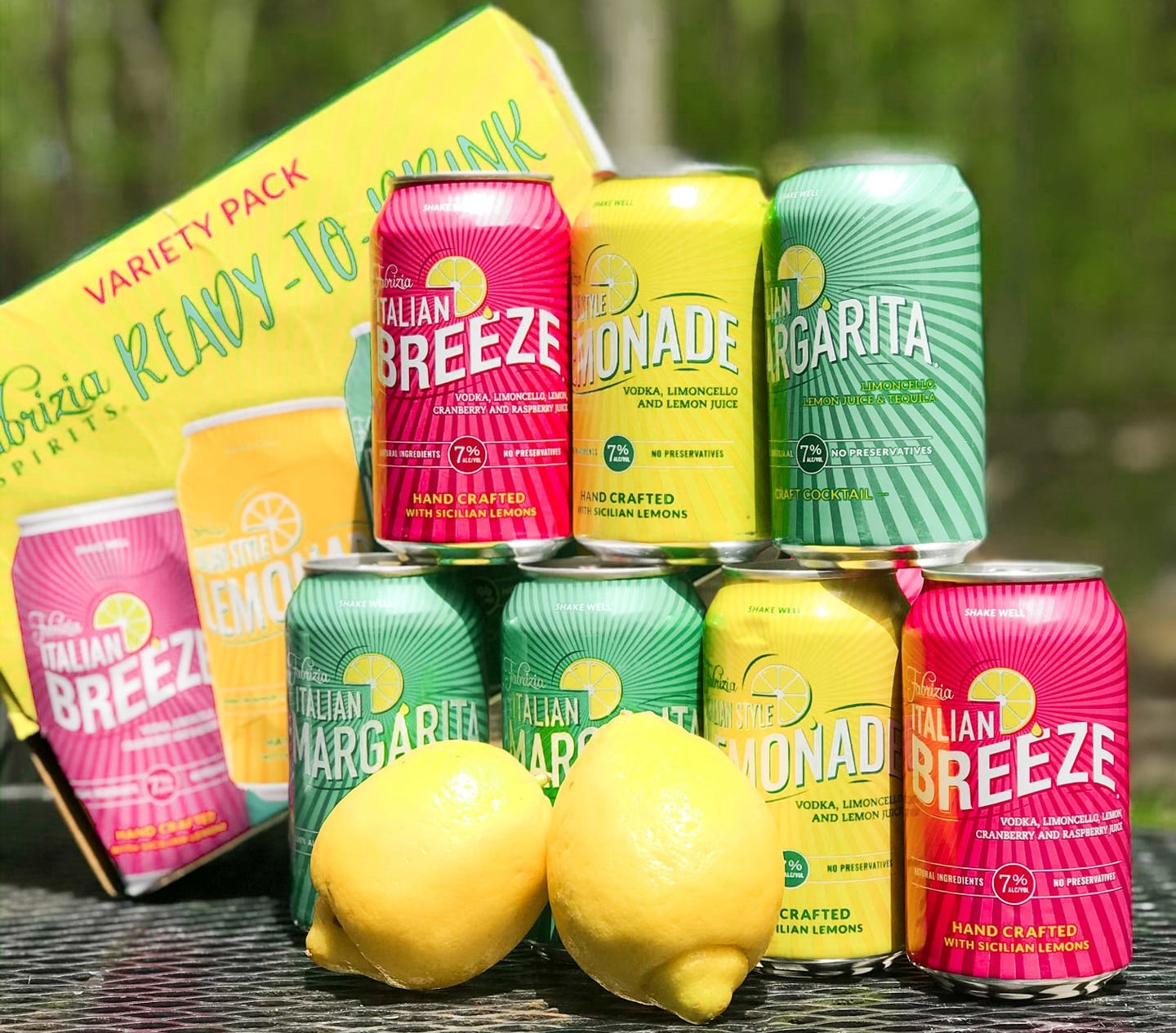 Fabrizia Italian Breeze
The newest ready-to-drink canned cocktail, the Italian Breeze offers a flirtatiously fruity spin on their Italian Style Lemonade. Crafted with freshly squeezed lemonade made from Sicilian lemons, award-winning Fabrizia Limoncello, premium vodka, cranberry juice, and raspberry juice; your taste buds will think you are vacationing beachside no matter where you enjoy this delicious addition to their canned cocktail family.
Fabrizia Italian Margarita
Made with the same ingredients as their bottled version, this refreshing ready-to-drink cocktail is handcrafted with Fabrizia Limoncello, freshly squeezed lemonade made from Sicilian lemons, and premium tequila. A unique "malternative," Fabrizia's Italian Margarita is made with natural ingredients to take your backyard, beach, or boat soiree to the next level.
Fabrizia Italian Style Lemonade
For those who prefer vodka over tequila, welcome to the perfect summer drink. Featuring all-natural Fabrizia Limoncello, freshly squeezed lemonade from Sicilian lemons, and premium vodka, this "summer in a can" will have you raving about it all summer.
Fabrizia Italian Style Lemonade 1.75ml
Say hello to sunshine in every sip! This ready-to-drink cocktail is made with their all-natural Fabrizia Limoncello, freshly squeezed Sicilian lemon juice, and premium vodka! Available in a 1.75ml lemonade option comes at 14% ALC/VOL and offers a unique flavor that you won't find anywhere else!
This weekend and every summer weekend after, we advise you to add the delicious offerings from Fabrizia Spirits to your summer shopping list. For more information, visit www.fabriziaspirits.com.