We love stories of Phoenixes rising from the ashes; the great comeback stories. We recently heard about one such story and had the pleasure of being there to see the unveiling of the post-tragedy rebuild. Some of you may be familiar with designer Edwing D'Angelo, a Colombian-born, New York-based fashion designer who owns a beautiful Atelier and flagship store in iconic Harlem. He has dressed several celebrities, including Laverne Cox, Patti LaBelle, Zoe Saldana, Mo'Nique, and more. While the rest of us were up early opening up gifts, Edwing D'Angelo's American dream was destroyed on Christmas Day!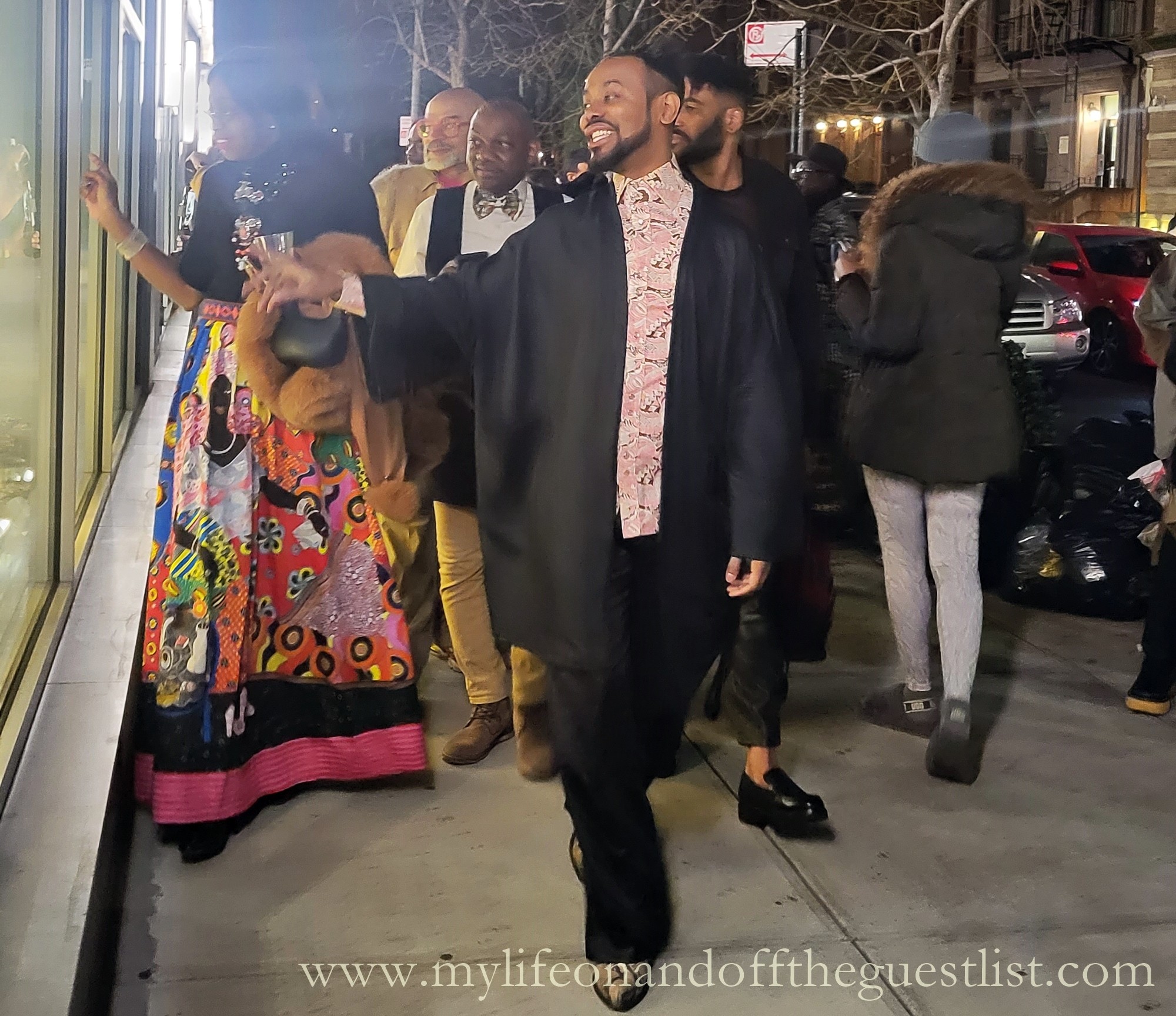 A third-floor window was left open during a winter storm which caused a massive flood in his ground-floor Atelier. As someone who dedicated his life to the fashion industry for 20+ years, this was devasting for the designer, any designer, or small business owner really. Edwing D'Angelo started his fashion collection in his apartment and never gave up!  Little by little he made his dream come true and has always given back to the community he calls home.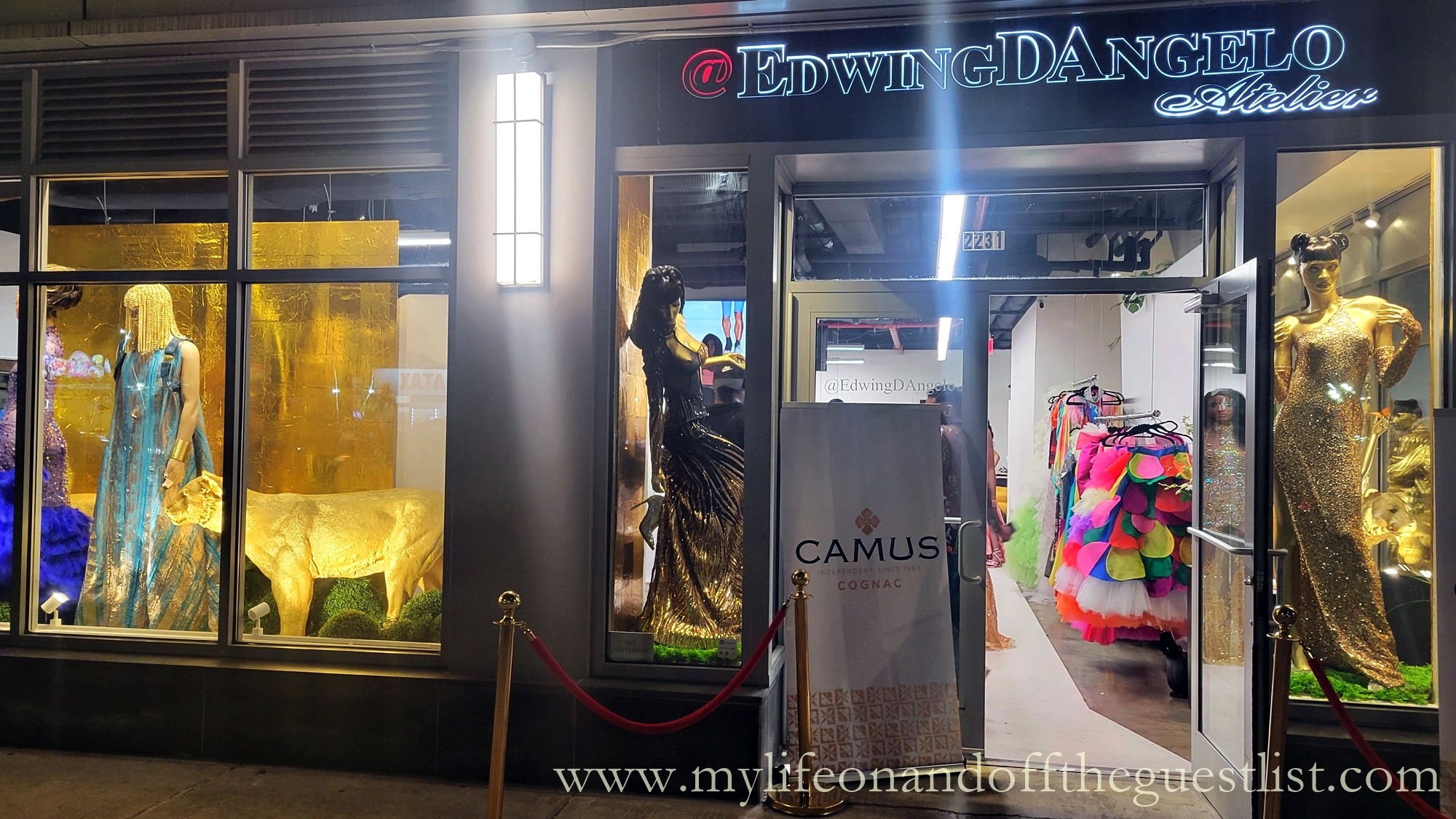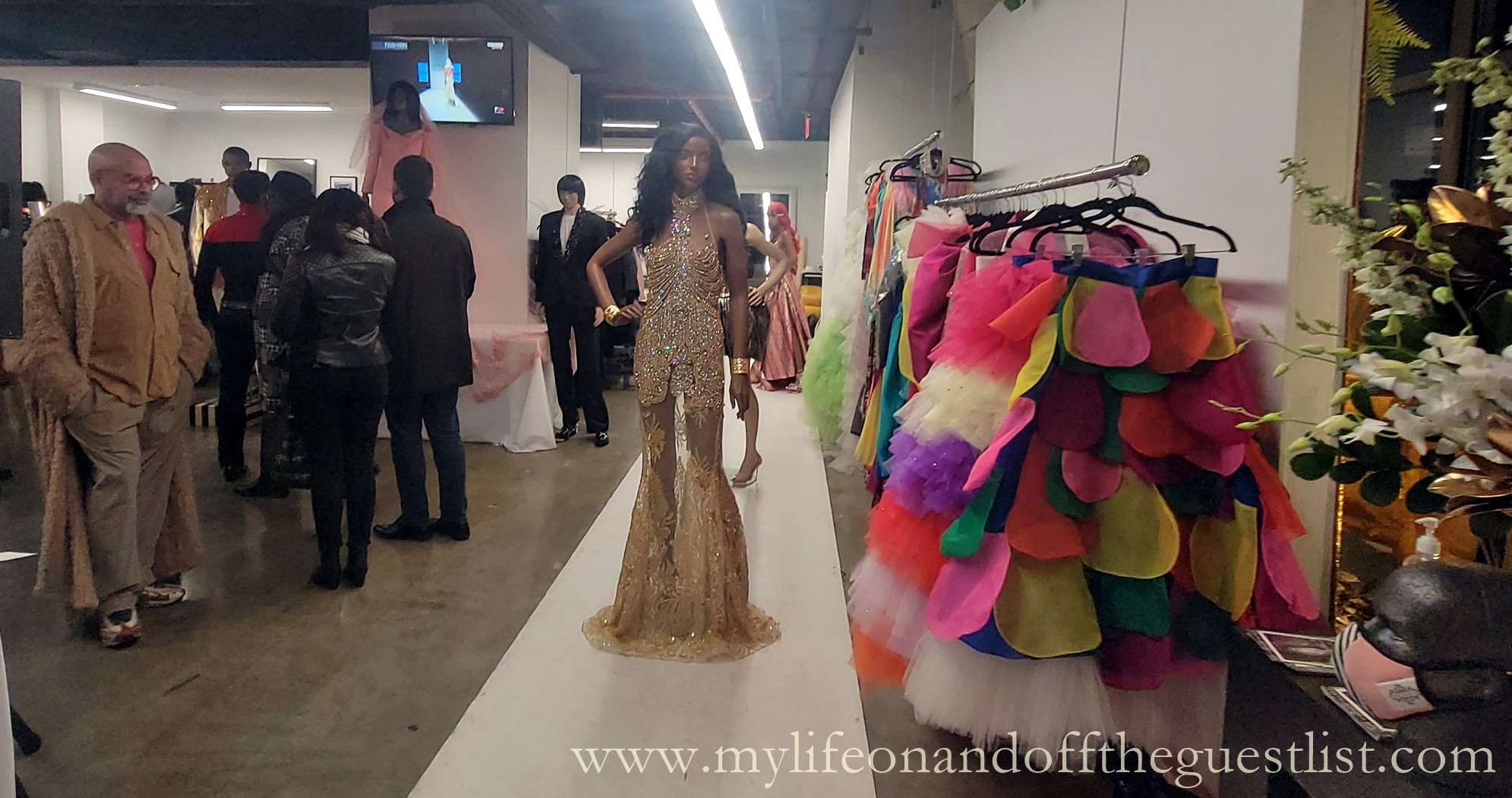 During this time, Edwing D'Angelo would be making preparations for this past NYFW, instead, he was dealing with ruined computers, sewing machines, fabrics, and garments. He experienced about $150K in damages from the flooding. While insurance helped out, he had to turn to his community and fans for donations to keep my 15 employees. Thankfully, he's started receiving support from those who love his work but there's still much left to fix. Although he is unable to present a show during NYFW, he was able to open his doors and share some looks from what would have been a formal NYFW show viewing of his FW2023 "El Dorado" capsule collection. For now, a few looks salvaged from the flooding were the highlight of the event's window reveal.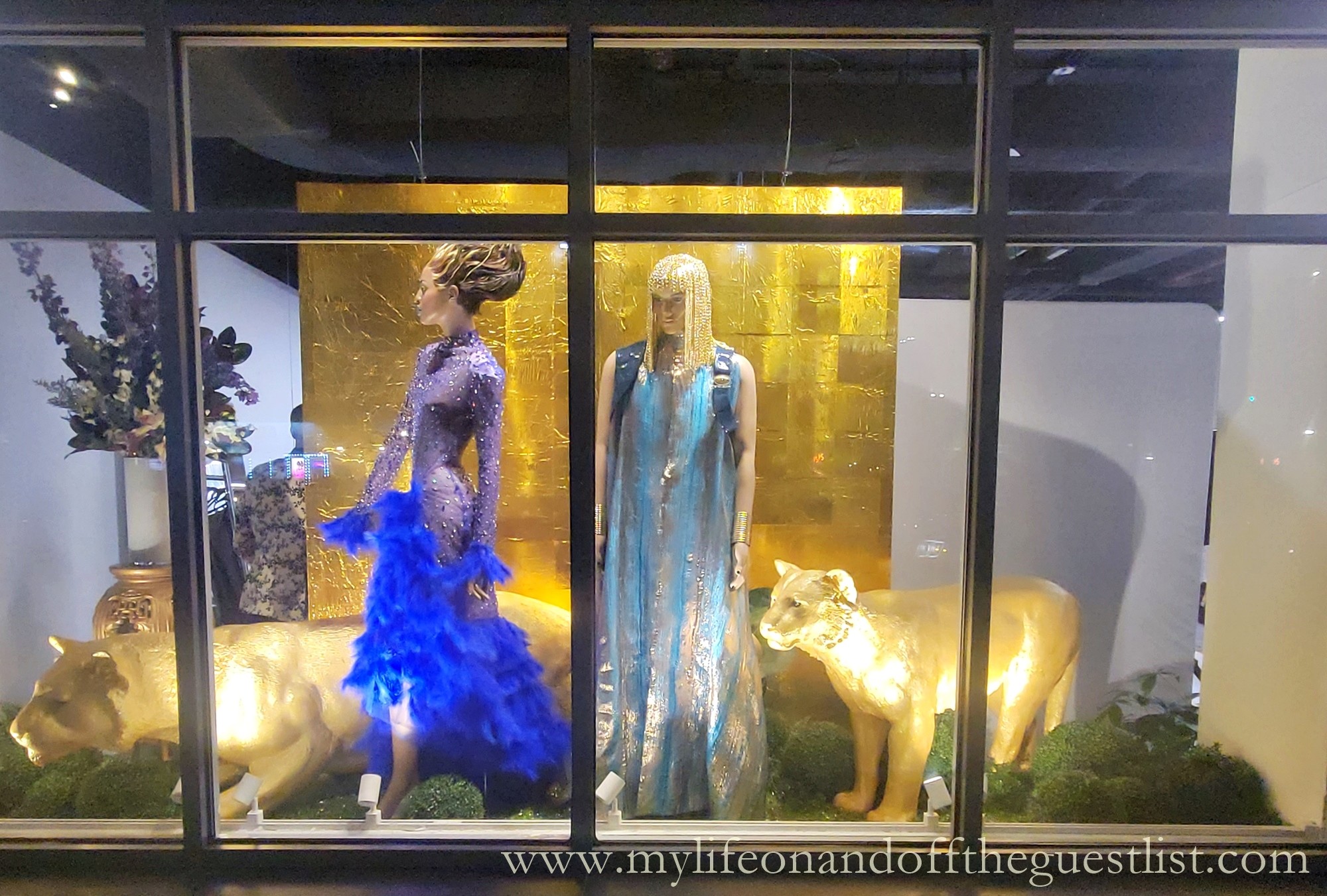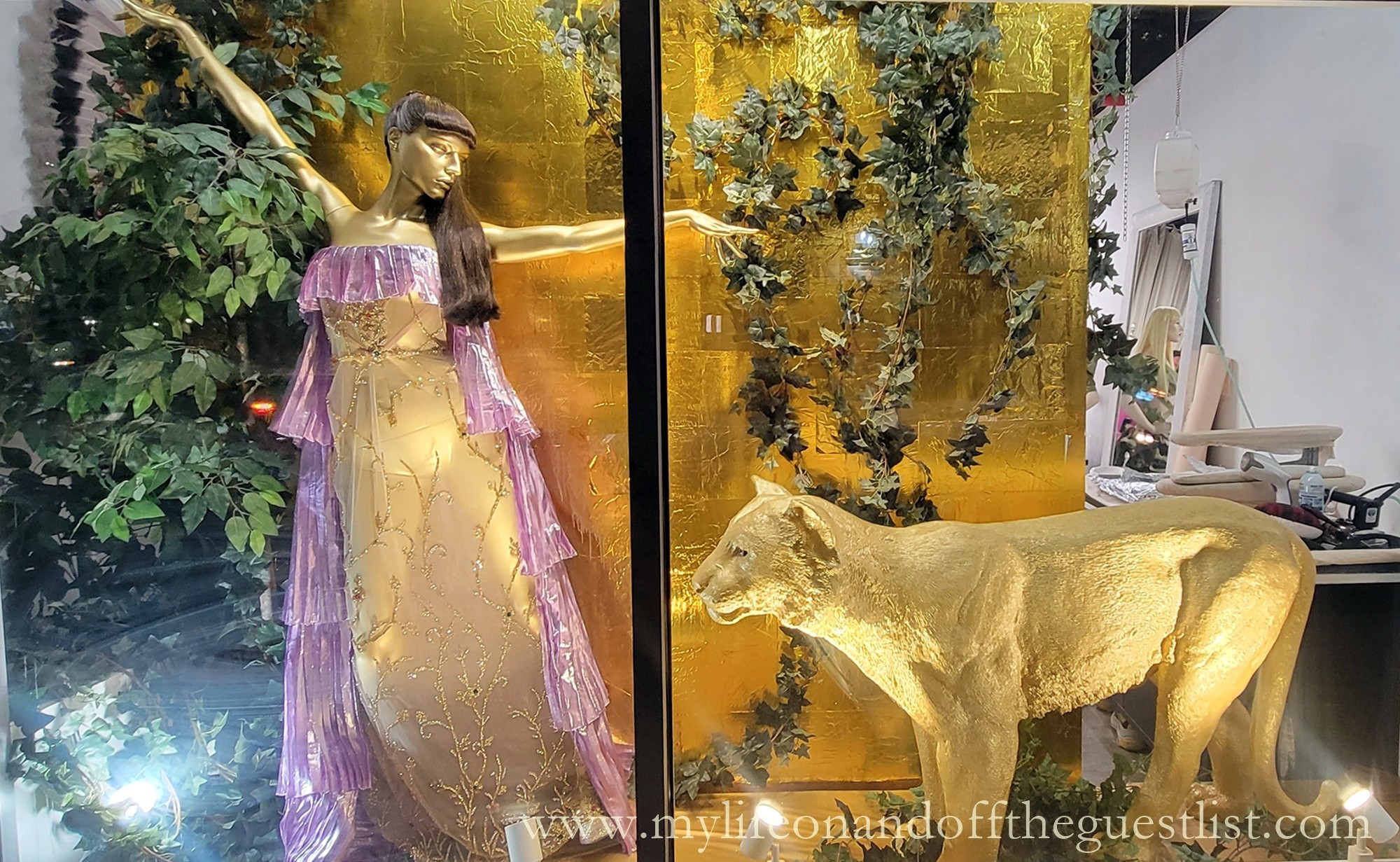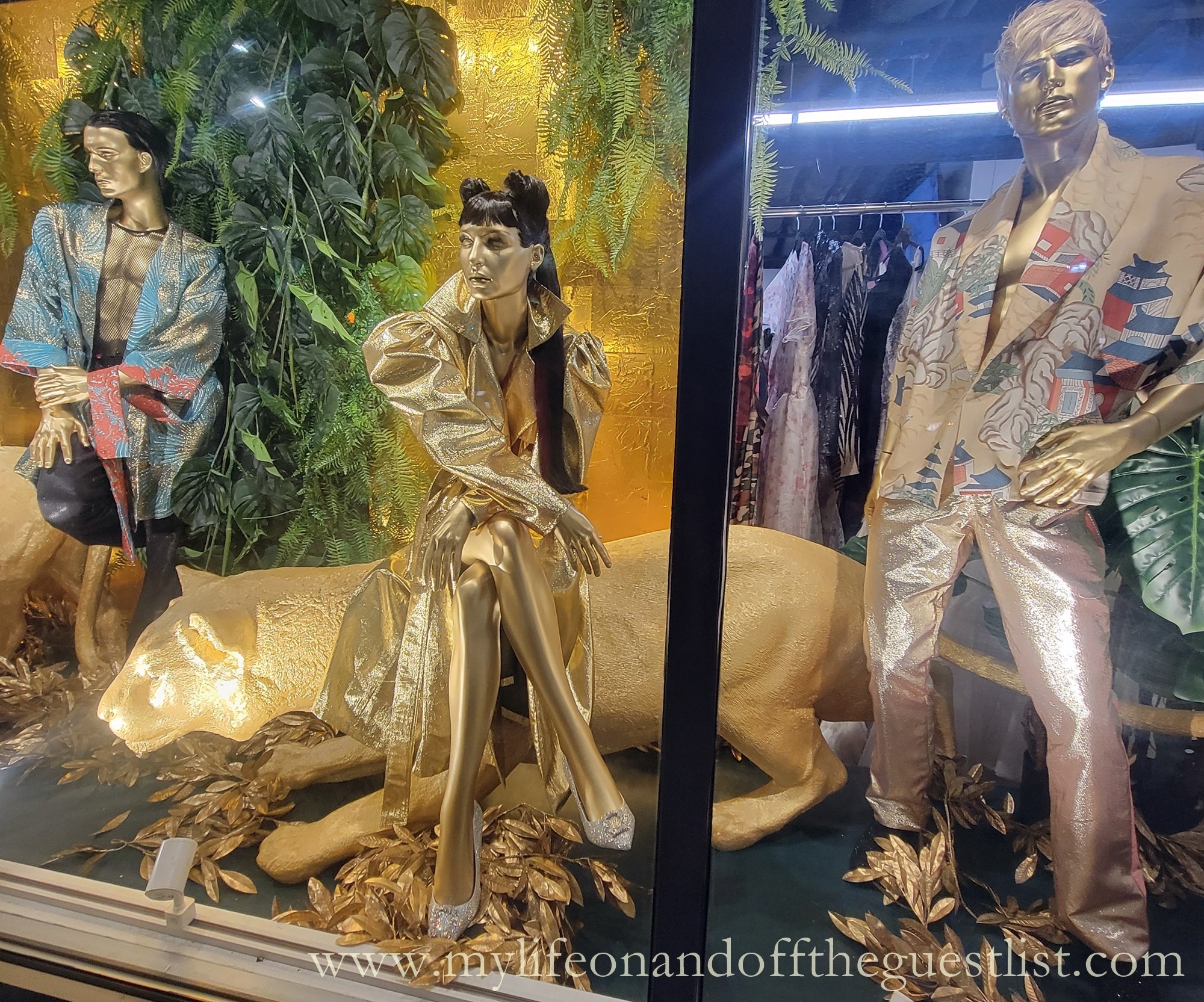 Guests drank delicious Camus cognac cocktails as they enjoyed great music, shopped, showed their support, and previewed Edwing's FW2023 capsule collection.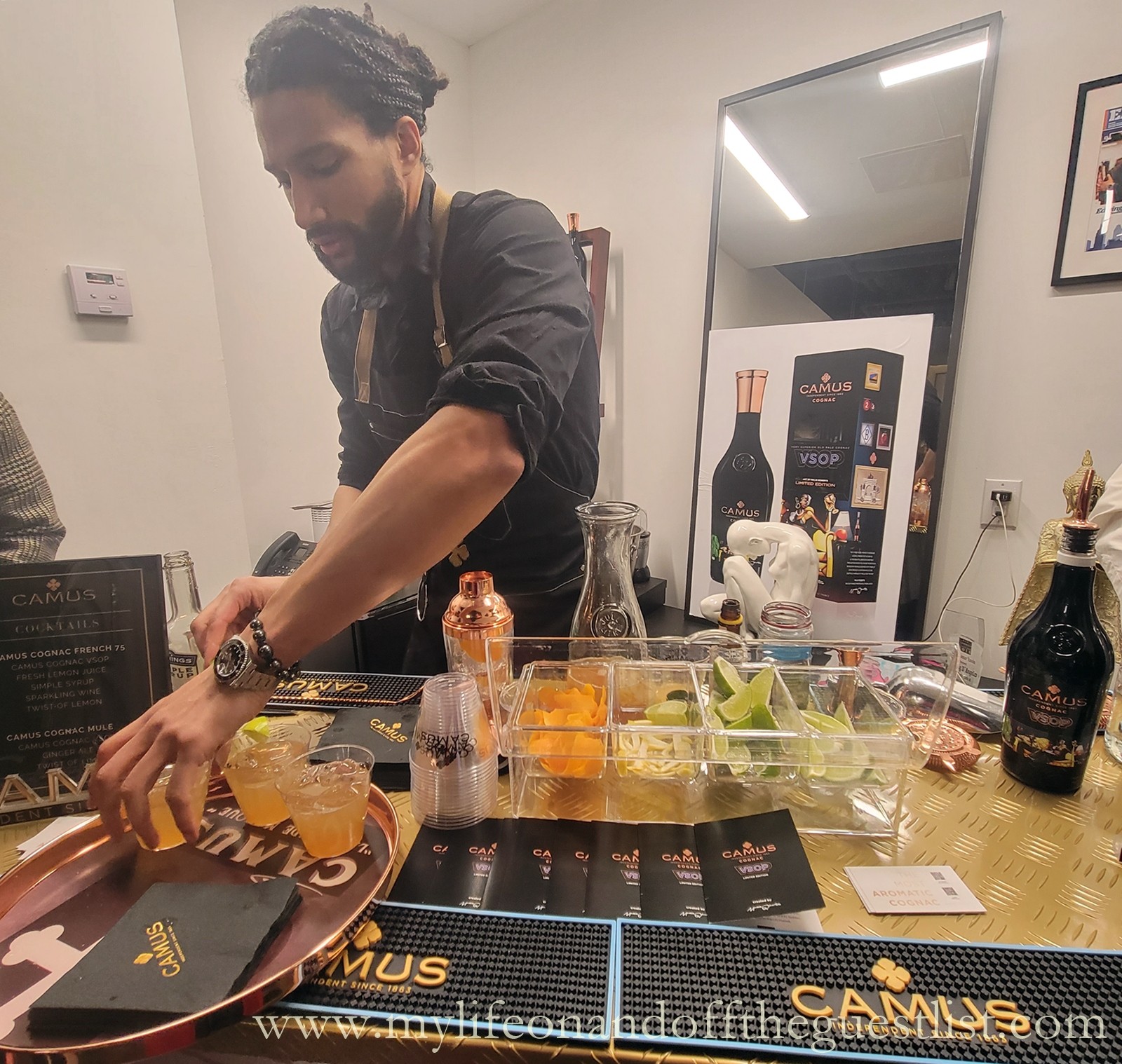 Among his beautiful pieces, one piece really stood out for me. It was a favorite of everyone who saw it at the intimate cocktail reception. The eye-catching, camouflage outerwear piece, featured fur sleeve cuffs, a fur bottom half, and beautiful hardware details. You just might see this beauty on a celebrity or edgy fashionista soon.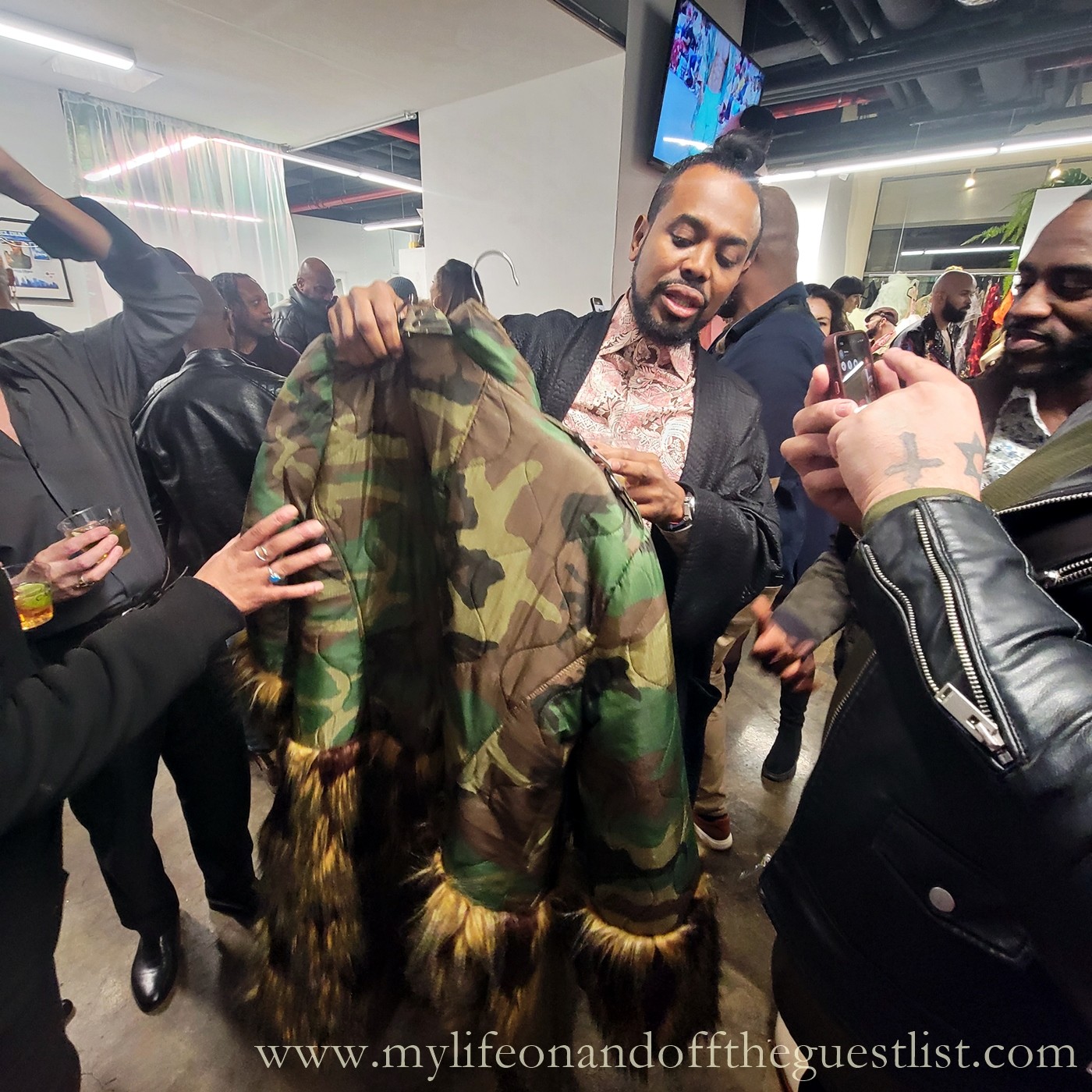 It was great to see the community rally for the talented designer and we hope many more will show their support for the designer and his talent as he tries to rebuild and fully recover from this devastating and unfortunate incident. If you feel so inclined, you can show your support by donating to his GoFundMe.
You can also show your support by visiting his atelier at 2231 Adam Clayton Powell Jr. Blvd, in Harlem. For more information, call (631) 569-3600.