March is Women's History Month and March 8th is International Women's Day. Both celebrate the contributions women have made as well as bring attention to the women's rights movement. The song lyric, "I am women, hear me roar" is more important than ever given today's climate and the attack on women's rights, women must continue roaring again. One way to roar is with empowering speech and declarations. This is why we love the handcrafted jewelry by Katia Designs! Katia Designs, owned by Catherine "Katia" Rudnick, offers spiritual jewelry that's meant to empower you and speak to your heart.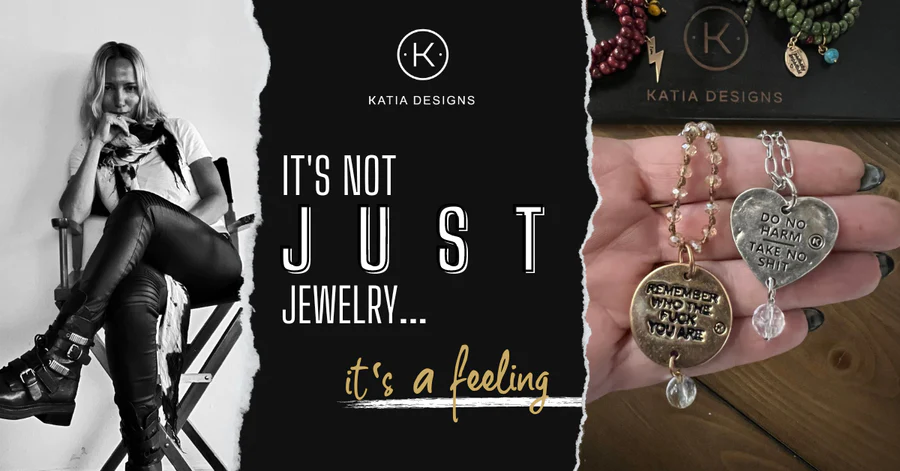 You'll understand why we feel in love when you get acquainted with the beautiful statement pieces from Katia Designs. Each piece of jewelry features an empowering message as well as other feel-good components such as gemstones, crystals, etc. Check out a few of the necklaces we really fell head over heels for. The beauty of these necklaces, aside from their empowering messages, is the ability to wear them in many different ways and in several different lengths: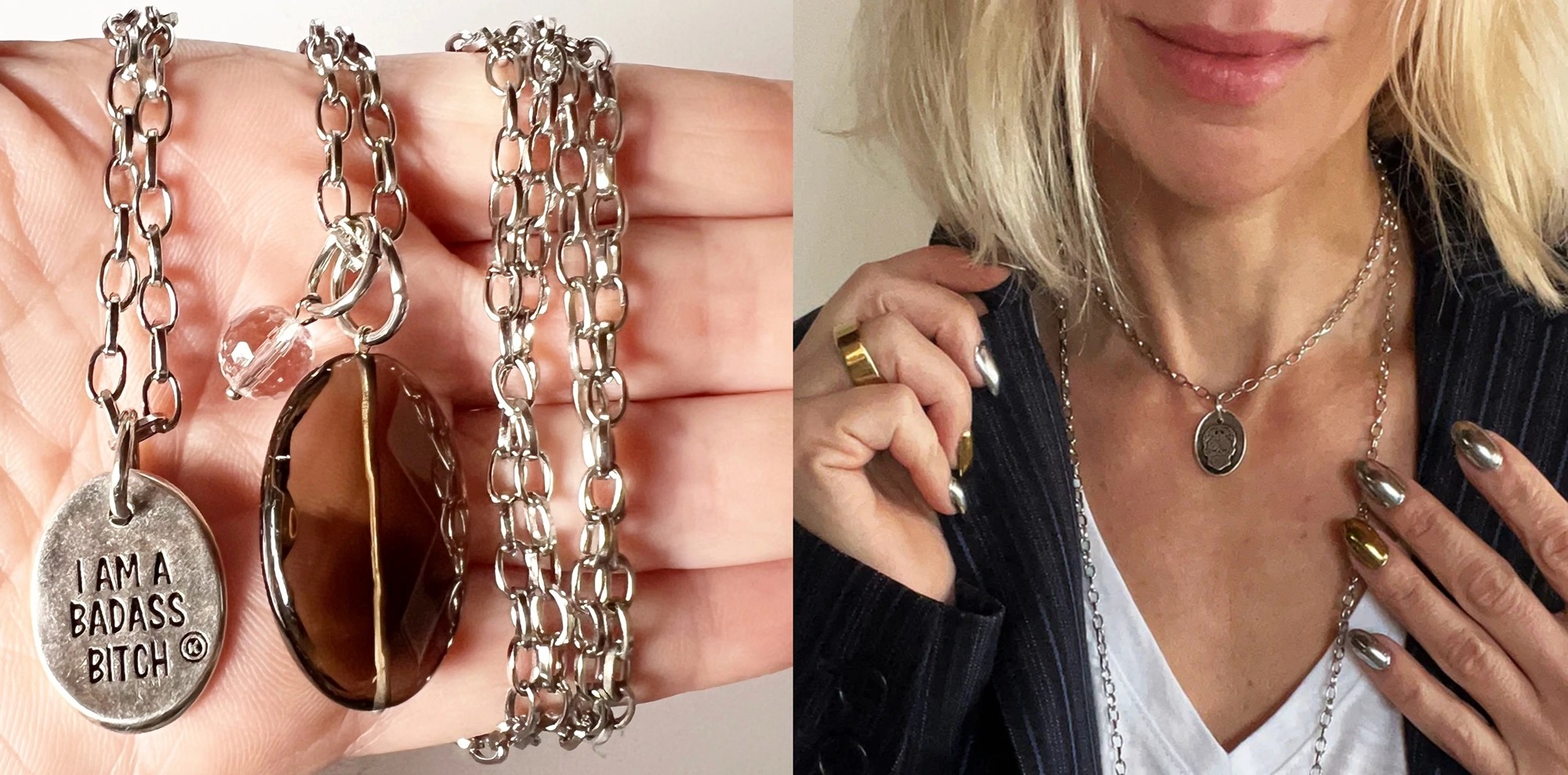 Our favorite piece from the wonderful Katia Designs necklace offerings is this beauty pictured above. The daring I Am A Badass Bitch Skull necklace features a 44-48″ stainless steel chain, a silver finish pendant that boasts a skull on the other side for discreet wearing, smoky quartz and crystal quartz, and a magnetic clasp.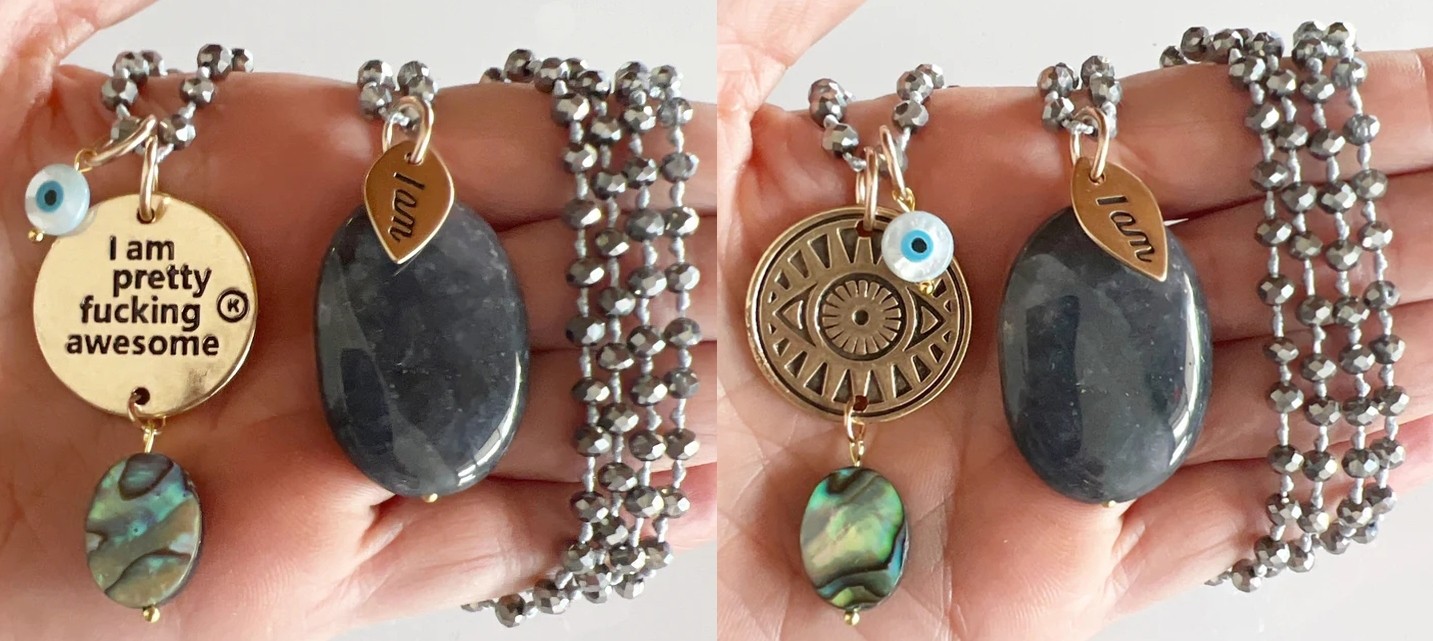 Remind them and yourself with this very clear message, "I am pretty Fucking Awesome"! This 44-48″ gray crystal bead necklace features both an abalone and cloudy quartz, and a bronze finish pendant.

You woke up like this, so let it be known with the Katia Designs Woke Up Sexy as Hell Again Lotus necklace. it boasts a 30″ brass-plated, k-link chain in gold, a bronze finish pendant, and the option of a pearl oval or blue howlite stone.

The above are just a few of the must-have necklaces that are perfect for Women's History Month and International Women's Day. Other empowering sayings from the collection of spiritual jewelry include the I know Who I am Infinity Heart Necklace, Remember Who the Fuck You Are Lotus Necklace, and so much more.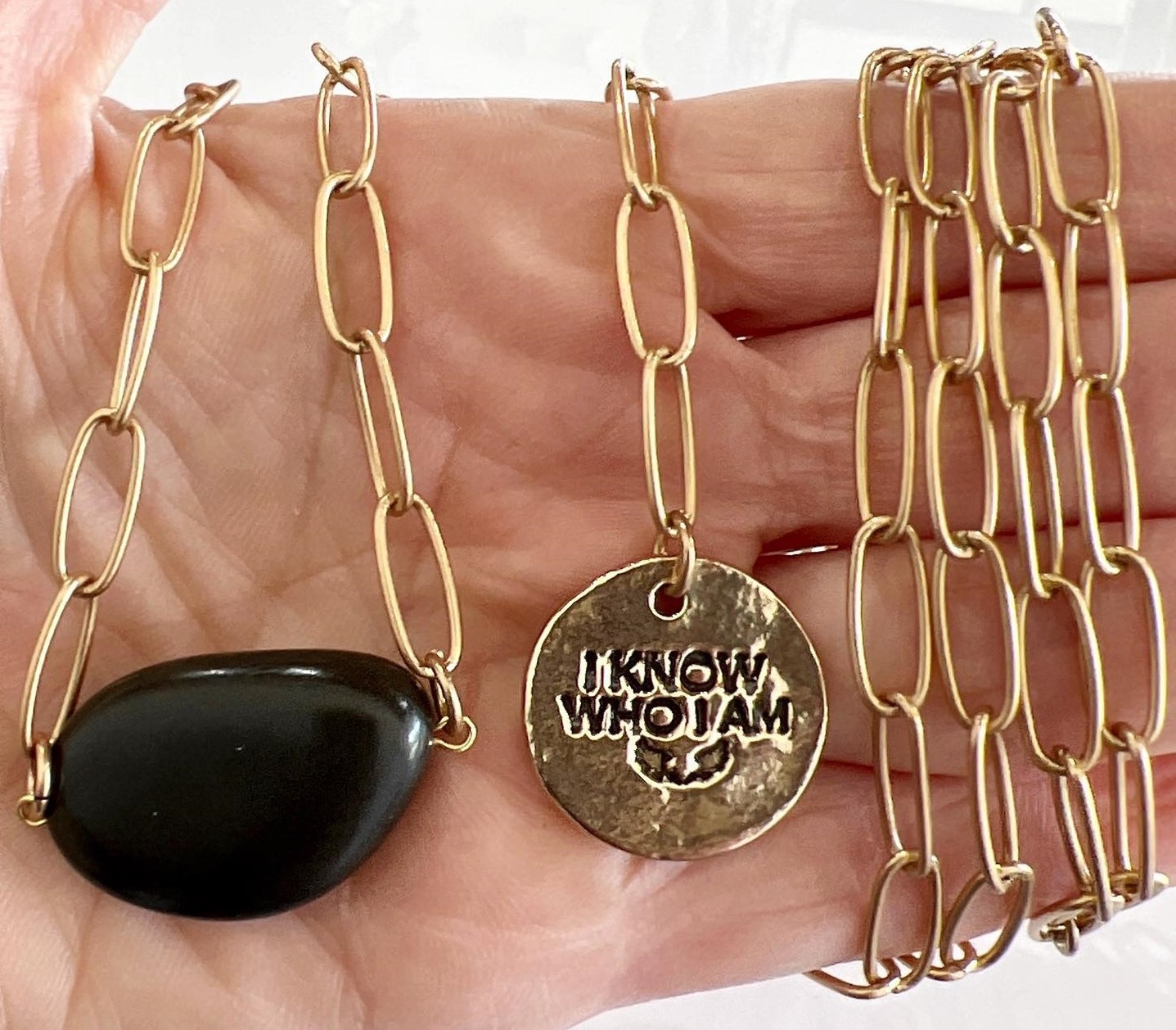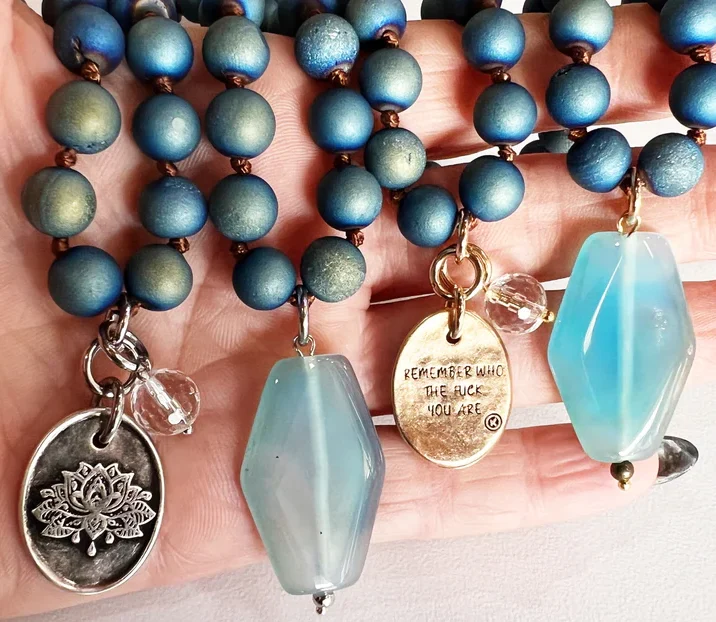 This Women's History Month and International Women's Day, you'll definitely want to proudly showcase how amazing you are with one of the powerful necklaces from Katia Designs.