Introducing CUCCOO's latest footwear collection, STOMP'N SLAY! This trendy and affordable line of fashionable footwear is designed to cater to every girl's style needs. With a variety of options ranging from boots to heels, the CUCCOO STOMP'N SLAY collection is here to elevate your fashion game.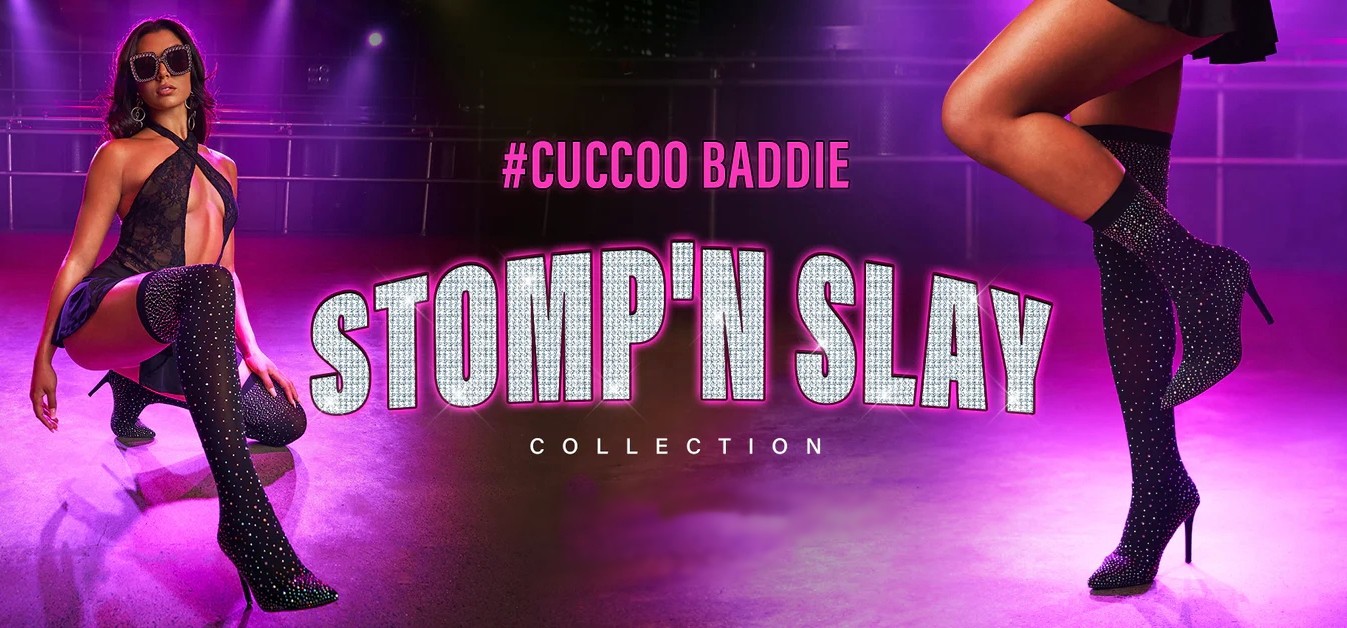 Prepare to be dazzled by the array of choices in this collection. Whether you're a fan of bling or prefer a more subtle look, CUCCOO has got you covered. Stand out with the blinged-out western boots that add a touch of glamour to your ensemble. For those who embrace their inner Barbie, the Barbie pink heels offer a playful and fun vibe. Make a statement with striking stilettos that demand attention and confidence. But that's not all – the collection also boasts stiletto boots that combine edginess with elegance. Here are some standouts from the CUCCOO STOMP'N SLAY collection: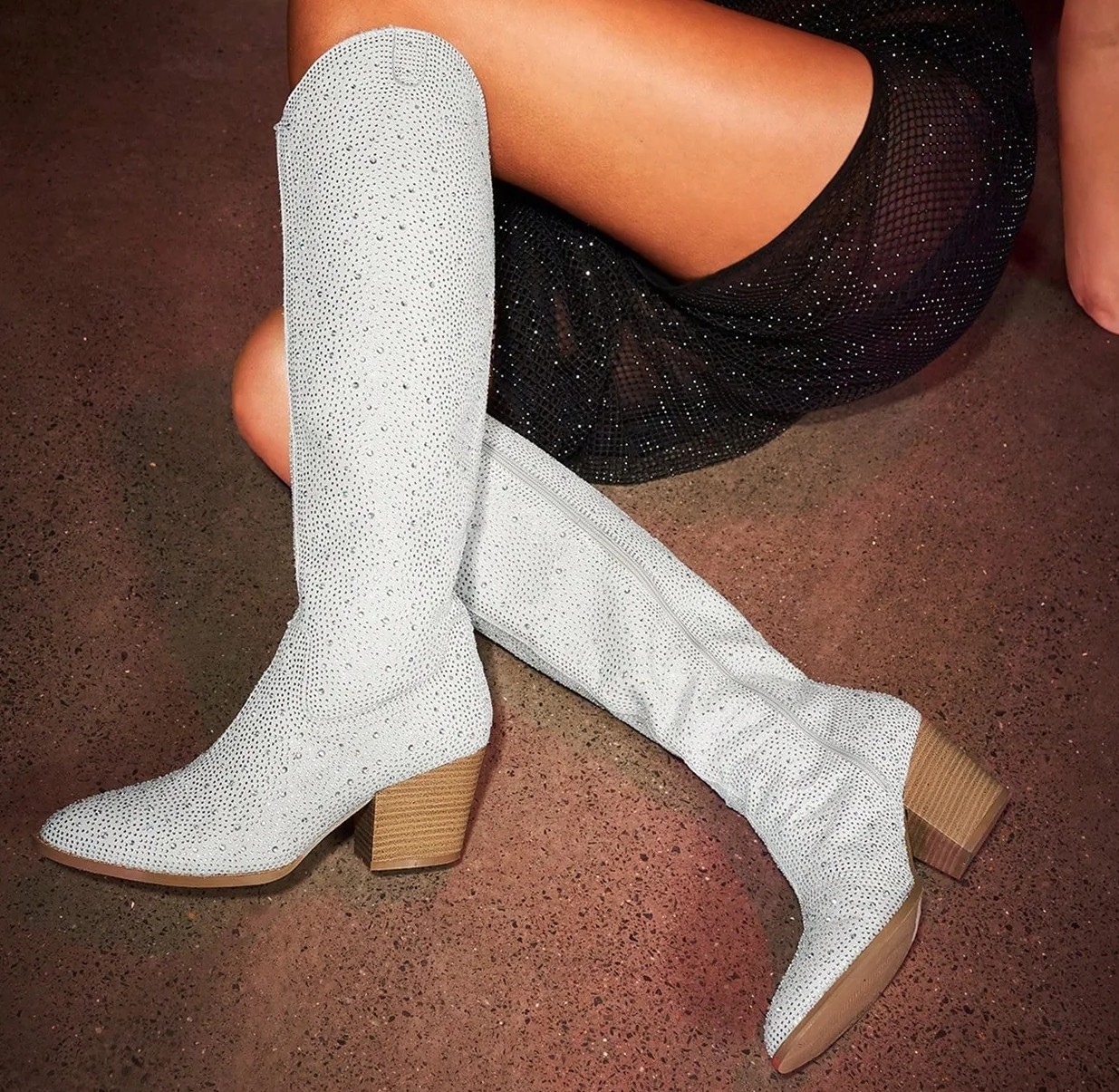 The above Rhinestone Chunky Heel Western Boots, $55.00, are knee-high boots with a mid heel. It boasts a silver vegan leather upper encrusted in stones.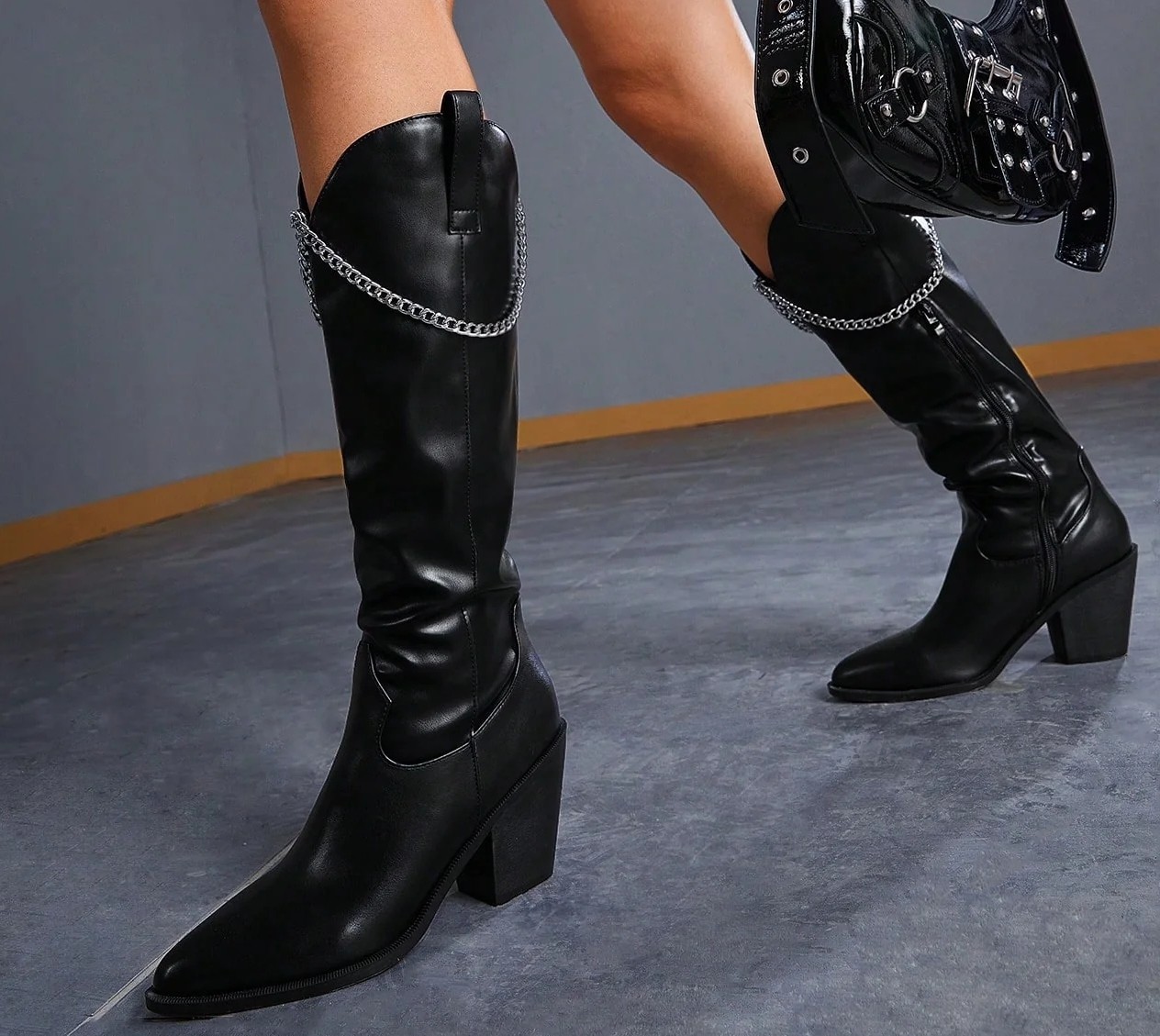 For those who want a more moto-style western boot, the knee-high Chain Decor Pointed Toe Chunky Heel Boots, $41.00, is exactly your speed. Like the rhinestone boots above, these slip-on style boot boasts a side zipper and comfortable chunky heel for all-day wear.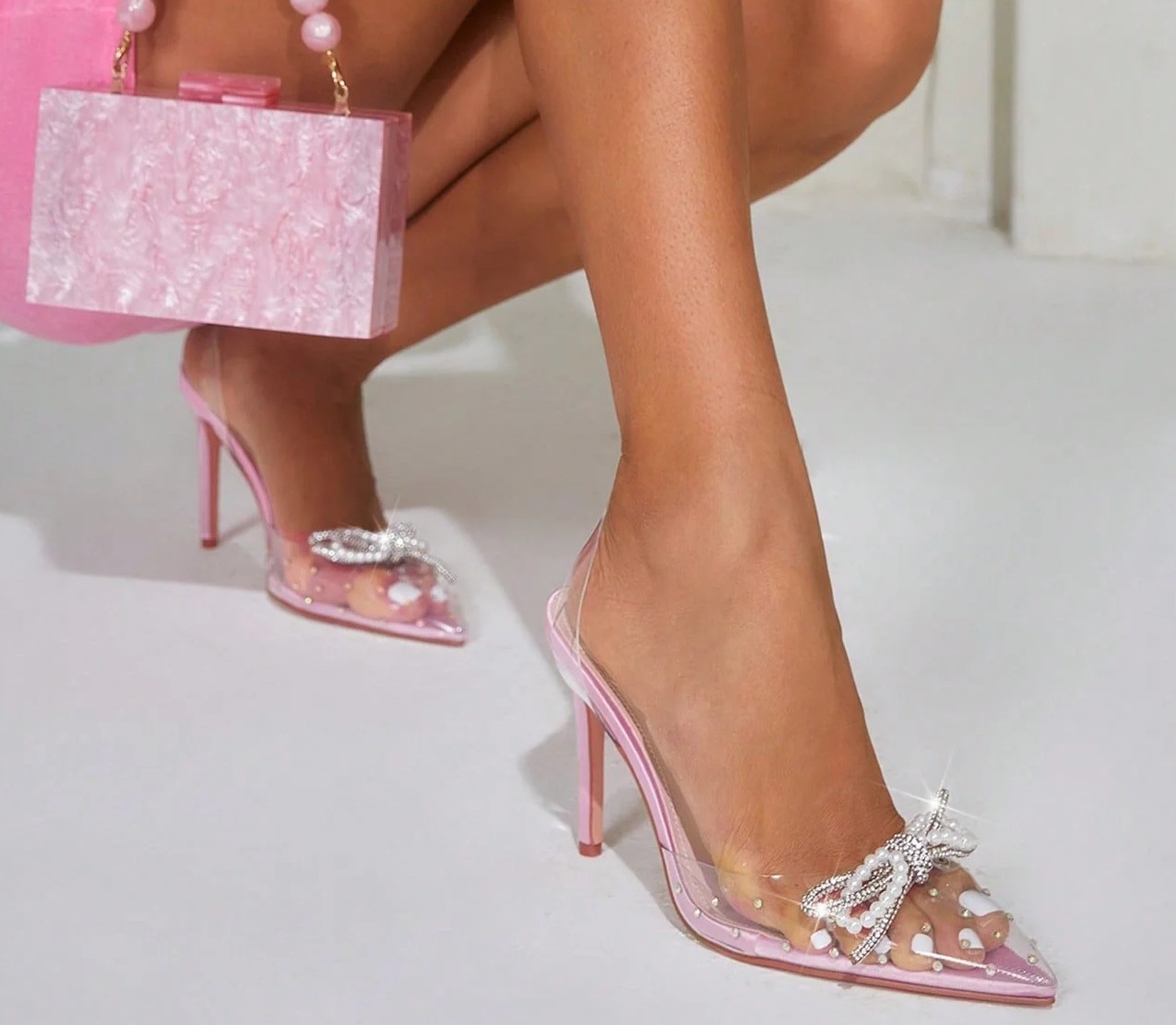 Are you fully embracing your Barbie era? These Rhinestone and Faux Pearls Pointed Toe Stilettos, $24.00, are the perfect pink accent to complete your Barbie Girl look.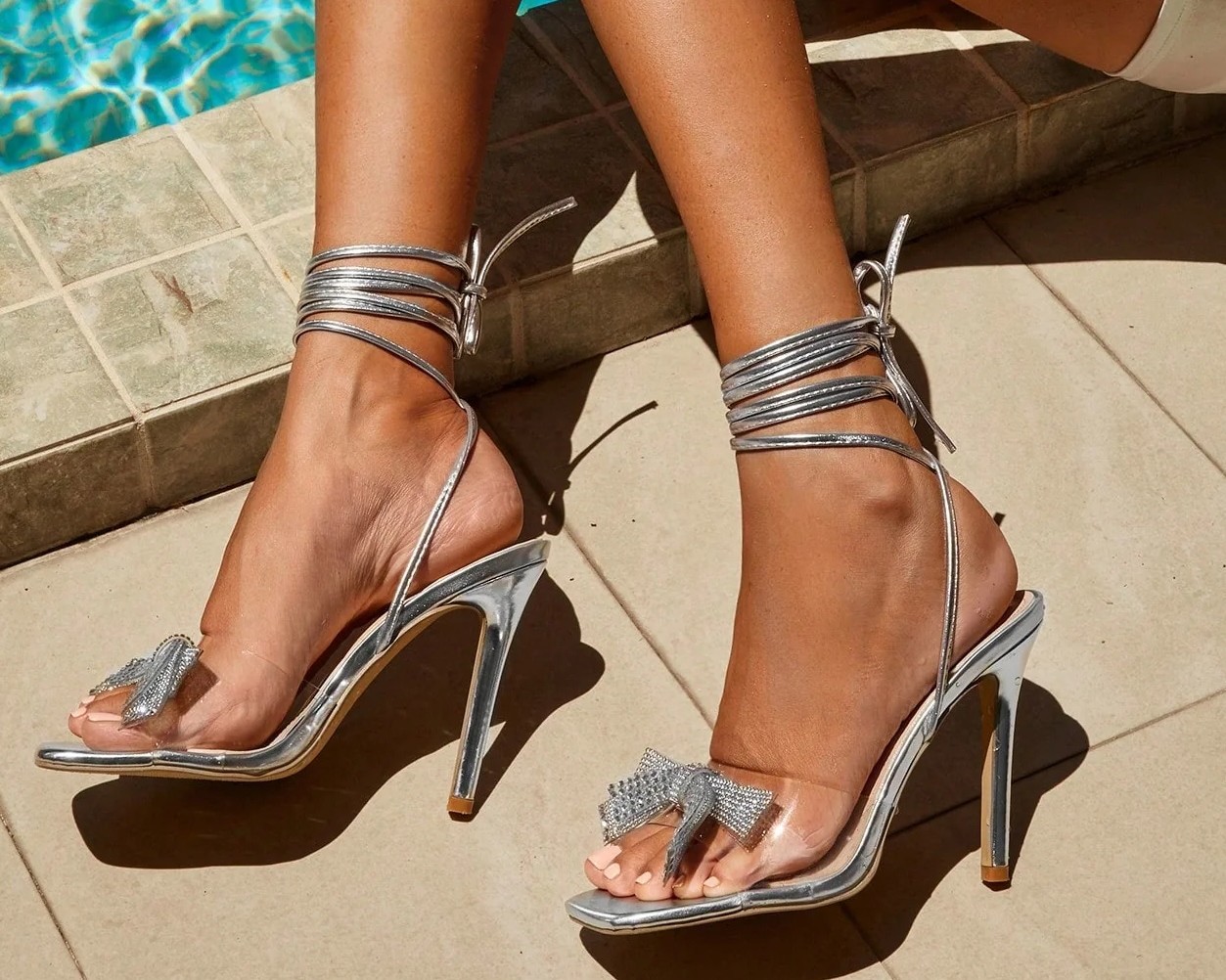 The bling continues with the strappy Rhinestone Bow Stiletto Sandals, $24.00, in sparkly silver and transparent vegan leather. Wrap the straps around your ankle, or wrap them up your calves for a sexy gladiator style.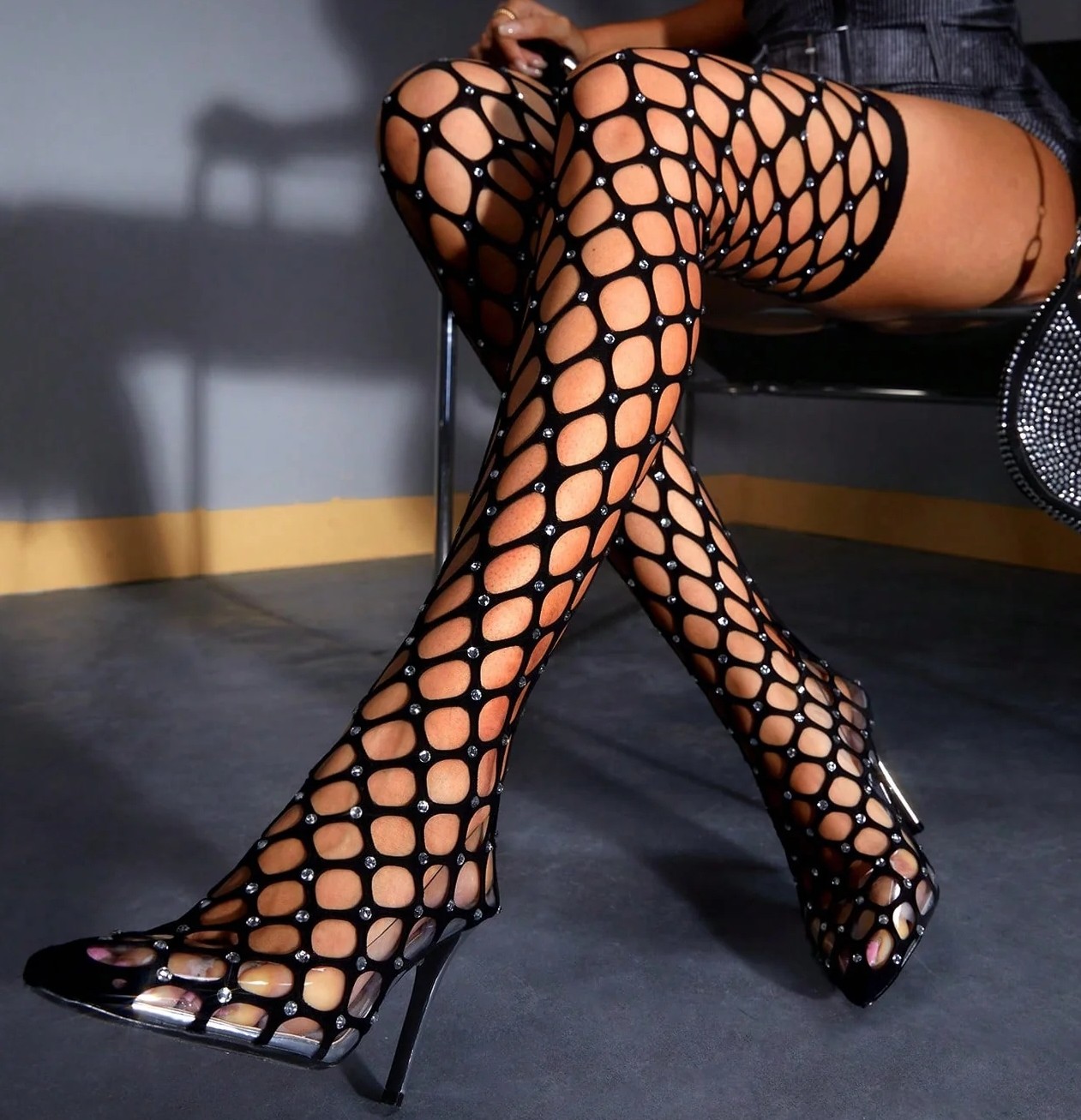 Sex appeal reigns supreme with the incredibly glamorous Rhinestone Hollow Out Sock Boots, $40.00. These attention-getting, pointed-toe slip-on boots feature a transparent vegan leather upper, covered in rhinestones giving the look of fishnet stockings.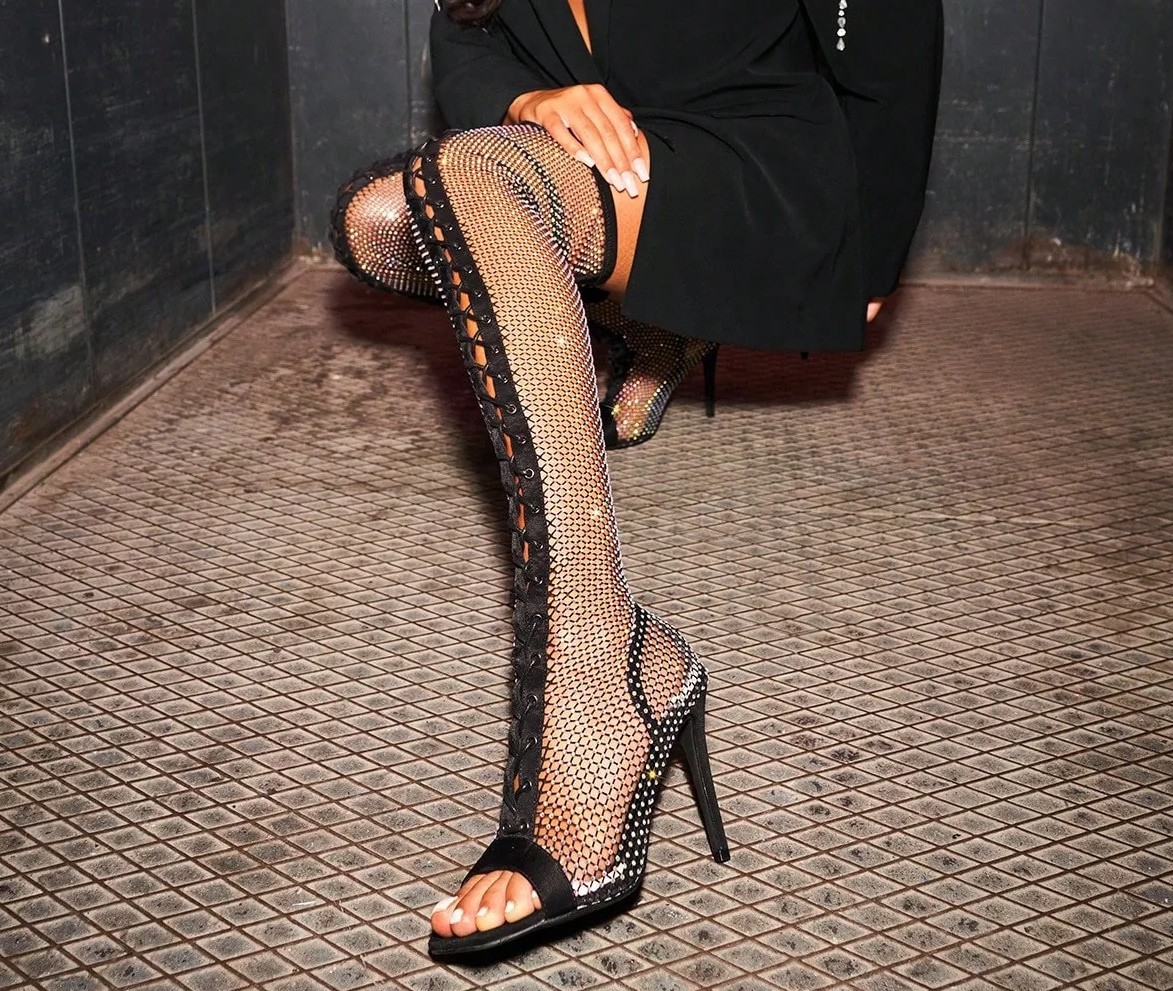 For absolutely showstopping style, the Rhinestone Stiletto Heeled Sandal Boots, $42.00, are to die for. Every step you take will be fearless when you slip into these thigh-high, lace-up sandal boots.
The captivating silhouettes featured in this collection are a testament to CUCCOO's dedication to creating shoes that are both sexy and chic. Whether you're dressing up for a special occasion or just want to add a touch of flair to your everyday look, the STOMP'N SLAY collection has the perfect pair of shoes for you.
So get ready to electrify your style with CUCCOO's STOMP'N SLAY footwear collection. With its trendy designs, affordability, and wide range of options, you're sure to find the perfect pair that resonates with your personal style. Elevate your fashion statement and make every step a confident and stylish one with CUCCOO's latest collection.
This article also appears on www.shoeography.com