Keeping up with a hectic schedule and life can be stressful, so taking time out to de-stress is of the utmost importance for our overall health. While you may not have the time to book a spa visit, there are some products that allow for a spa-like experience at home. Take for example the Natural Grocers Epsom Salt Bath & Foot Soaks, a perfect remedy for unwinding during stressful times right from the comfort of your home. These specially curated Epsom salt blends are not only aromatic thanks to the essential oils but they are also cruelty-free. Even better, they are formulated without harmful additives like phthalates, parabens, artificial colors, or synthetic fragrances, and comply with the highest standards of the USP Pharmaceutical Grade purity requirements, ensuring their quality.

What sets these soaks apart, aside from their amazing quality, is their affordability. The low cost of the Natural Grocers Epsom Salt Bath & Foot Soaks allows you to indulge in multiple soothing experiences without straining your budget. Whether you're in the mood for a calming playlist, a good book, or the warm glow of candles, these scented Epsom salt soaks from Natural Grocers Brand are your go-to companions for creating a de-stressing ritual that you'll want to make a habit of.
Natural Grocers is America's largest family-operated organic and natural grocery retailer. They proudly present four new scented varieties of their Epsom Salt Bath & Foot Soaks. The varieties offer revitalizing results to diverse needs: the Peppermint Muscle Soak is great for post-workout relaxation. The Lavender Relaxation is perfect to unwind after a long day. Eucalyptus Everyday Cleanse is a must for invigoration, and Tea Tree Foot Soak should be your go-to for pampering hardworking feet.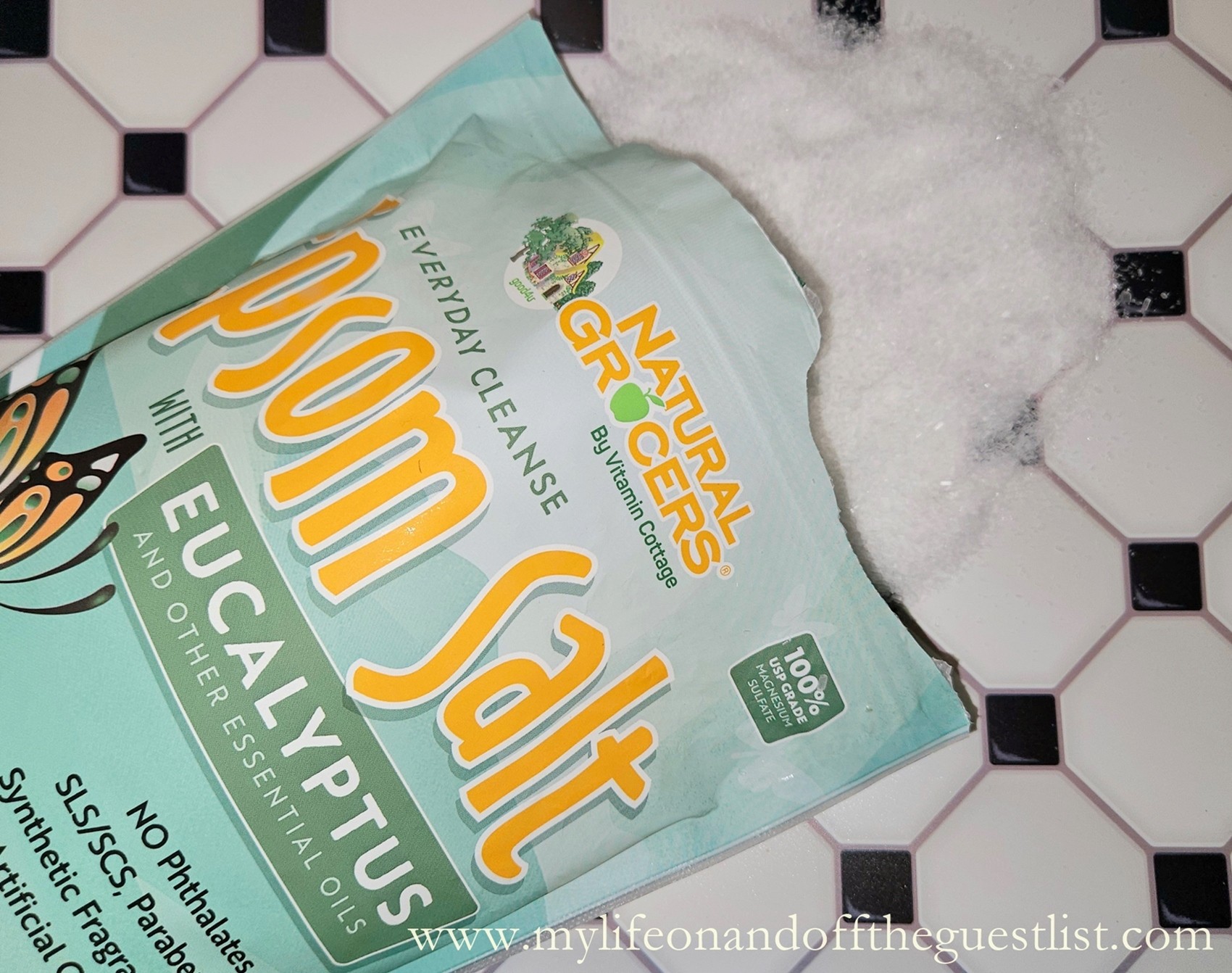 You will love the scents of these scented foot soaks. Not only do they relax your feet, their aromatic scents will absolutely relax your senses. Just opening up a bag is an aromatherapy session alone. We love how the invigorating scents wharfs through our entire apartment. Offered in a convenient 64 oz. resealable pouch, these foot soaks are designed for ease of use and long-lasting enjoyment.
The Natural Grocers Brand Products line, first introduced in 2016, now boasts over 800 high-quality products. available exclusively at Natural Grocers stores, the brand continues to meet everyone's needs for health and wellness products.