Oh boy, oh boy, although it's cold outside, I was enjoying that sunset view all night at the launch of Absolut's newest flavor – MANGO!! Welcome, ladies and gentlemen to the
Absolut Mango
Launch Party. This event was thrown by Us Weekly and Rolling Stone, although sad to say there were no issues of either. They turned the ground space at 122 W 26th street into a Mango Grove (yep, trees and all).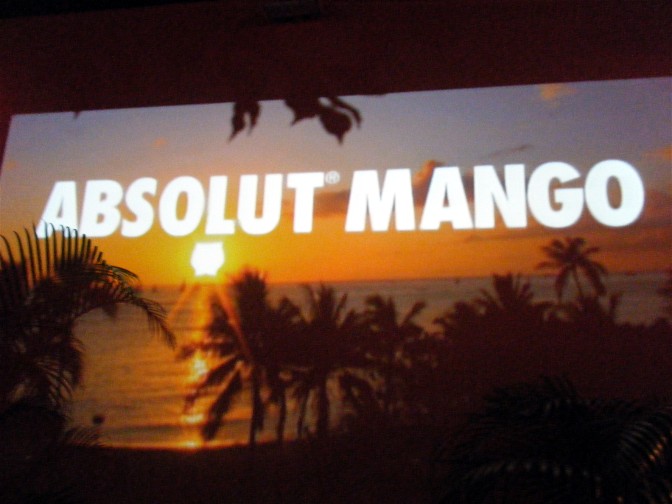 I met up with Dave and we headed over to the event, Kim was on her way, Marisol was stuck at work and never made it, Mr. Popular, Alex double booked himself and we don't know what happened to Patty. Anyway, as soon as we walked in, we were greeted by a woman peeling fresh mangoes on a stick which were made available to anyone who wanted.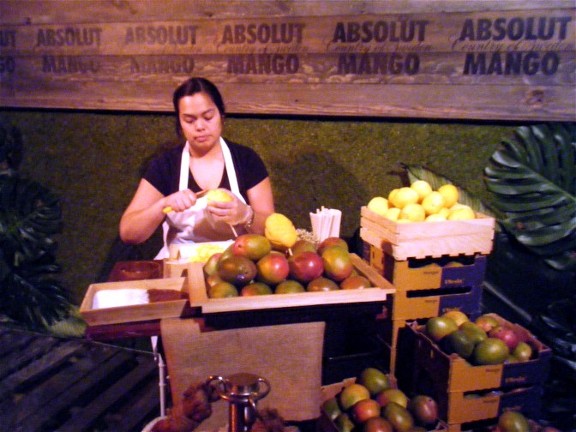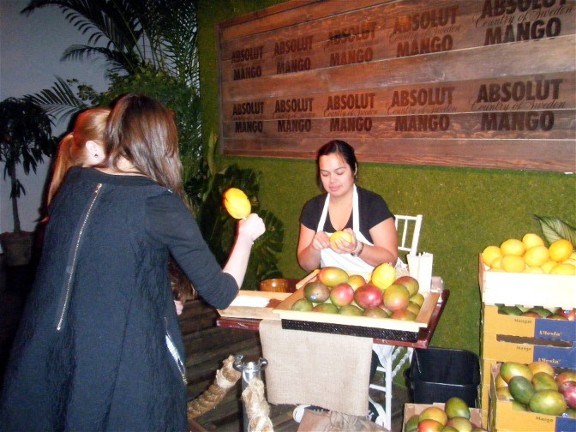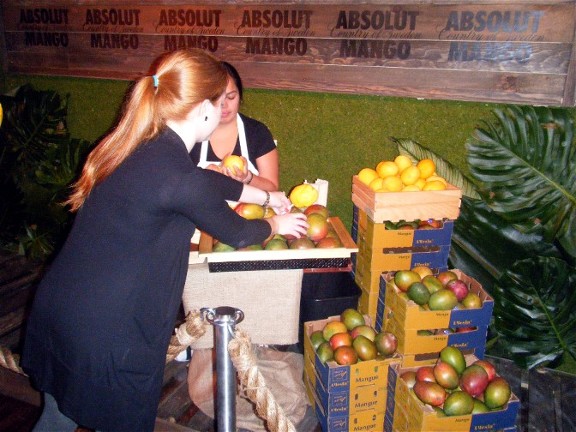 I LUVVVVVVVV Mangoes, so I immediately grabbed one, Dave passed and we headed for the bar, on my way I decided to get some decor photos. There were mangoes everywhere and I mean everywhere.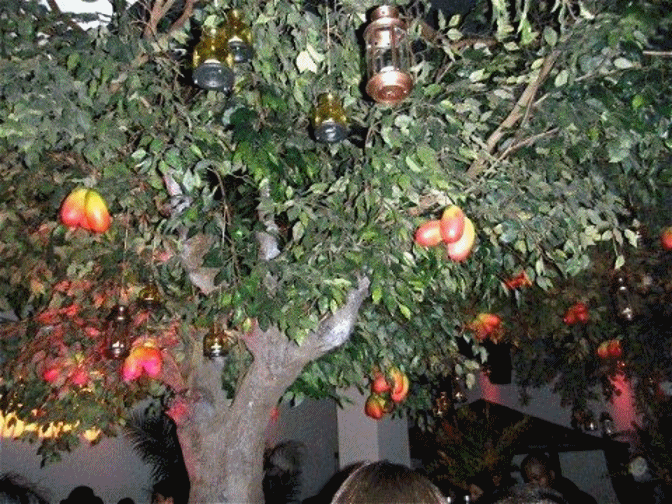 According to the Absolut website, "The main ingredients in ABSOLUT MANGO are ABSOLUT VODKA and mango flavor. ABSOLUT VODKA is made from water and winter wheat. The water comes from a deep well in Åhus where it's protected from impurities. The winter wheat is also grown in Åhus and differs from other crops: it's sown one fall and harvested the next one. Days in between it grows under the Swedish snow developing its' hard grain. Also, the use of fertilizers is minimized. Of course, the mangos are as natural as the rest of the ingredients"
We made our way to the bar and it seems there were three choices tonight, I decided to start with the Absolut Mango Spice and Dave went with the Absolut Mango Cooler.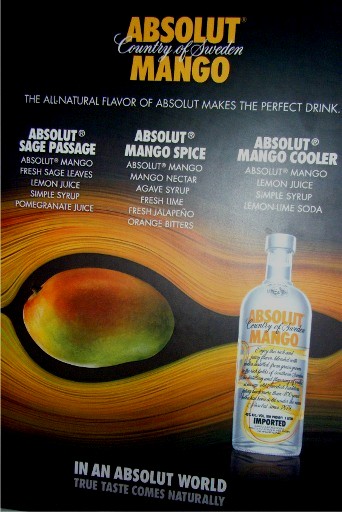 Naturally I took some photos while we were waiting for our first round of drinks (did I mention that we tried all of the drinks that night)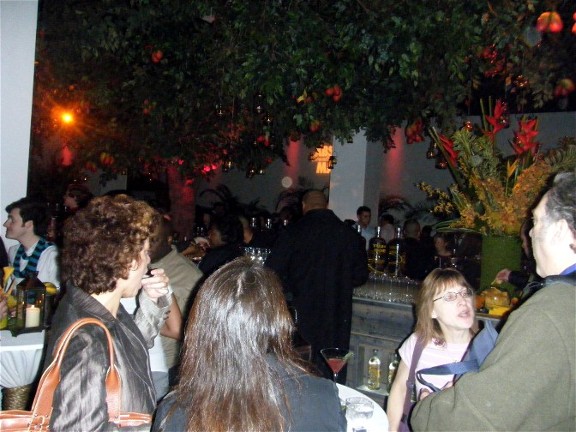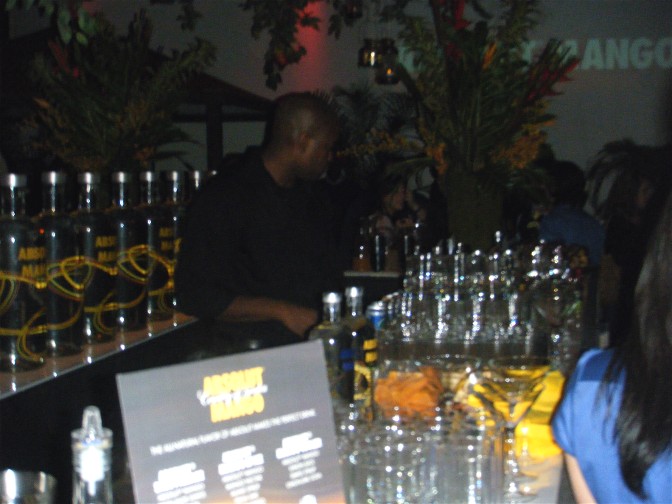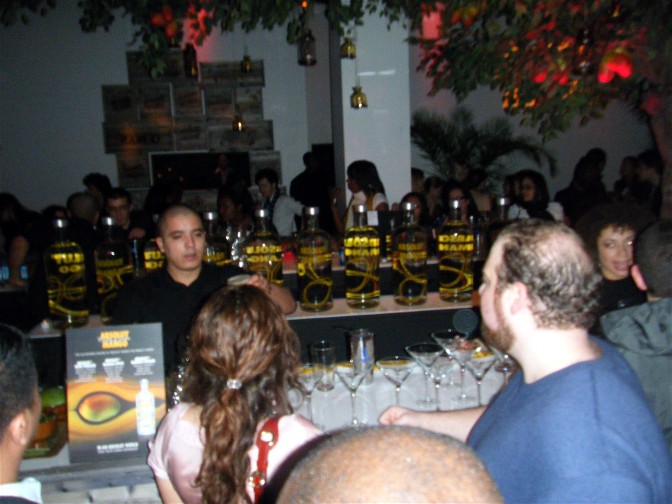 Hope you guys could feel the vibe of the event through some photos of the DJ Johnny Dynell and the great crowd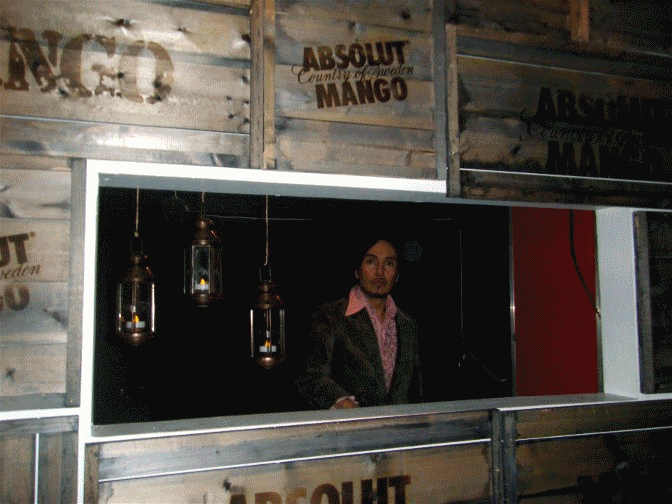 I ended up having 4 or so drinks, Kim barely had one and Dave had more than me (I'll just keep it at that). It was a great night and a fantastic event. On our way out, we each took 2 mangoes to take home (I later heard someone took 8).