Designer Rory Beca was on hand at Forever 21 Times Square to introduce her exclusive design collaboration, Rory Beca for Forever 21, with the retail giant. My days of shopping at Forever 21 are long gone or so I thought. Fashion does indeed take flight as the young designer introduces such gorgeous pieces as the Splatter One Shoulder Dress and the Splatter Drawcord Dress – my favorite print from the collection.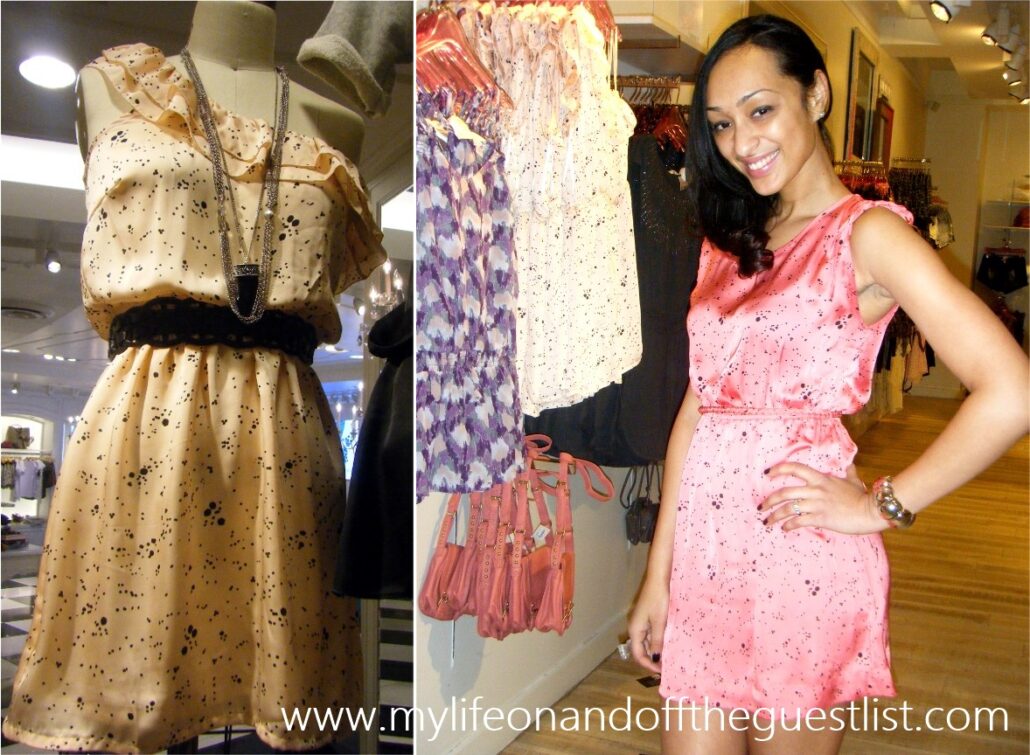 Other great pieces that are sure to be key in your wardrobe include an adorable
Satin Swing Skirt
, which goes great with a tee or a not so basic top, like Rory Beca's
Embellished Knit Top
(seen paired below).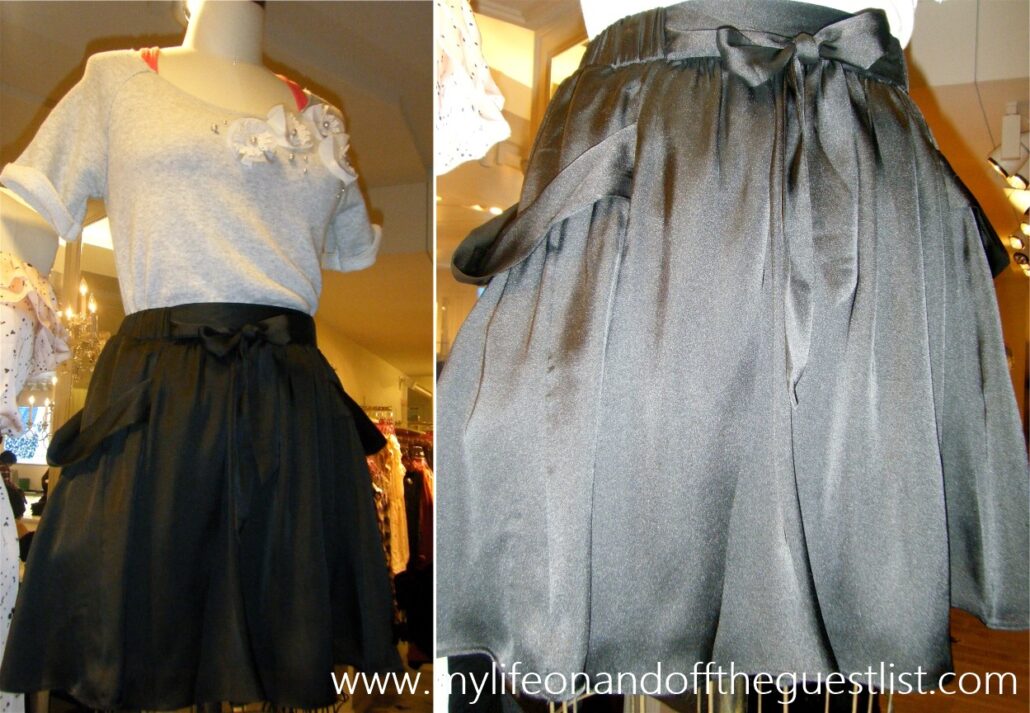 and another favorite, the very comfortable Beaded Collar Dress, which can be layered under a hot pink cardigan for a burst of color, worn with leggings or alone. It was quite a popular piece as you can see in the photo below.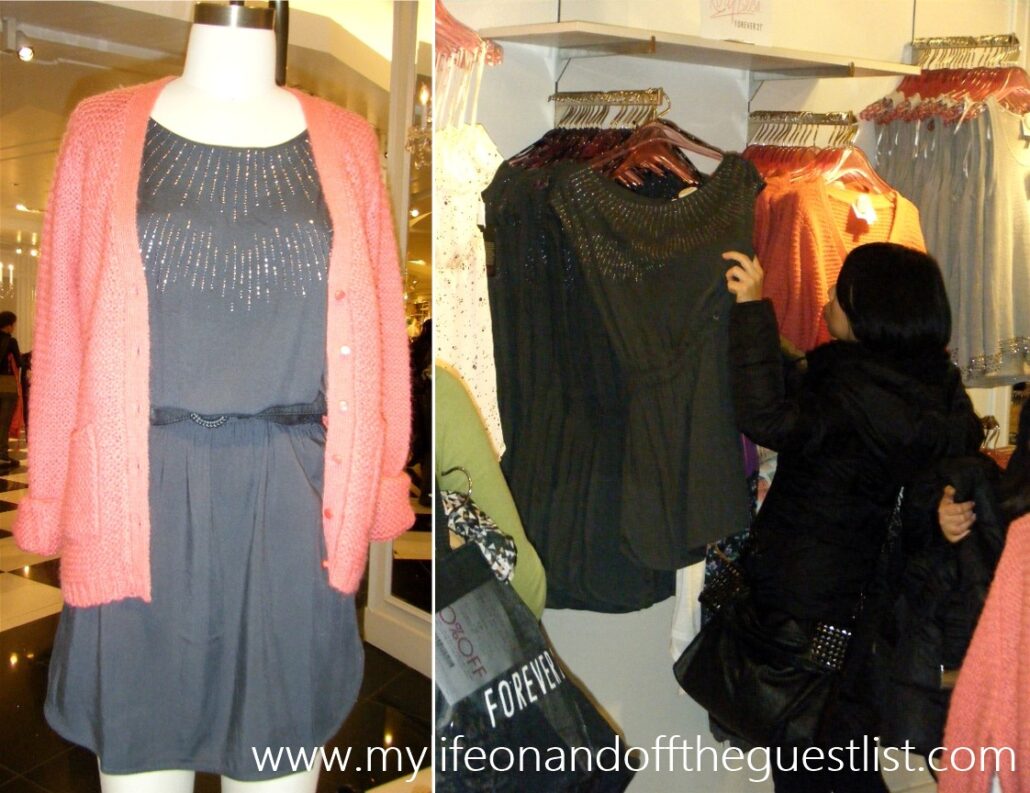 I got a chance to speak with Rory Beca in between meeting/greeting the eager young girls patiently waiting to get insight into her design world and experience. She kept them entranced with her approachable and easy going personality.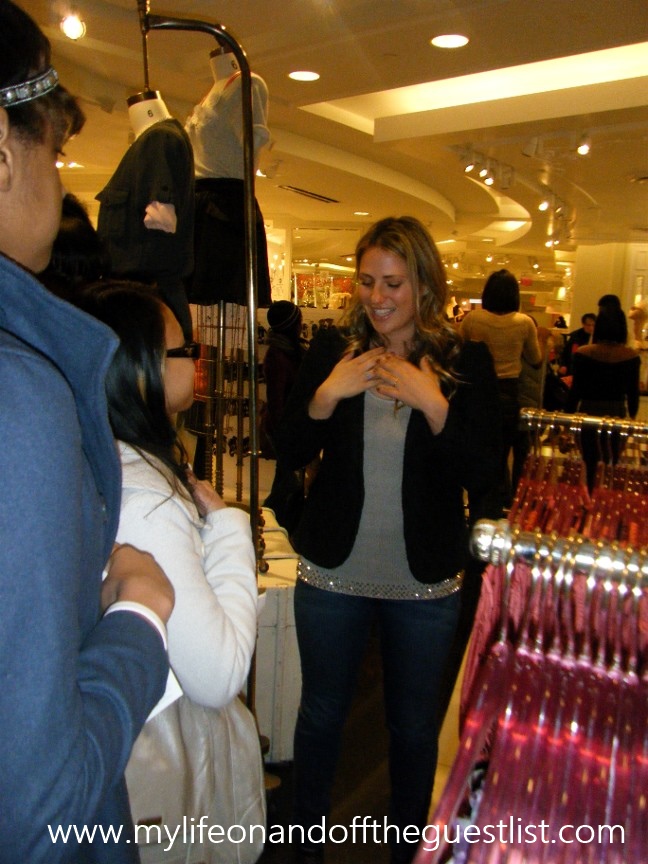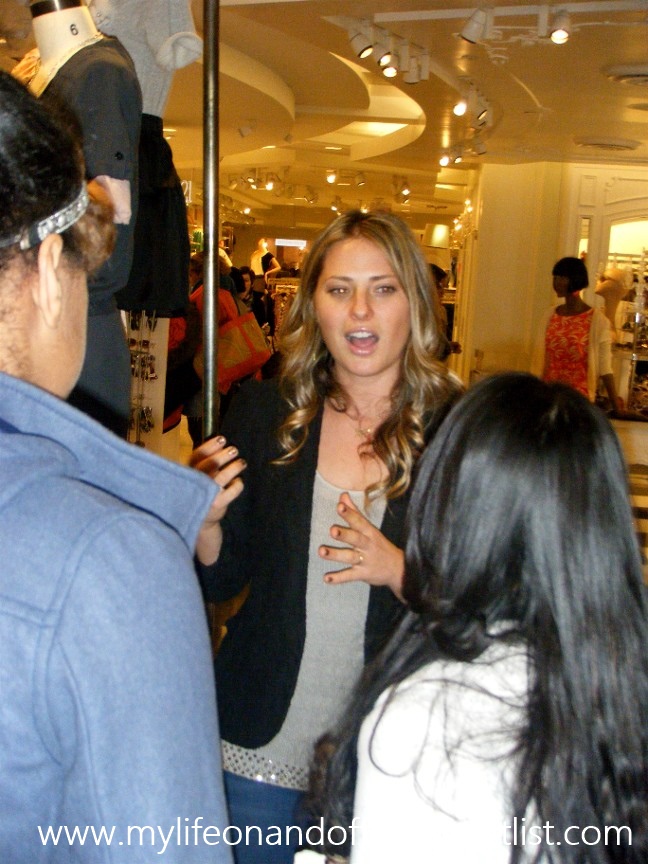 But back to my interview – her story is an interesting one. Her whole business is literally a family affair. Her brother makes her wonderful prints, her dad  (a Dentist) made her deliveries, etc but I'll let Rory tell you her story in her own words.
This wonderful collection is available both in-store and online but it won't be forever. All items are while quantities last and judging by the numerous purchases I saw, it won't be for much longer. Don't you love these Rory Beca for Forever 21 pieces? What items from the collection collaboration are on your wishlist?