Thanksgiving is almost here, which means the biggest holiday shopping season is officially here. While large or main gifts are at the forefront of everyone's minds, we can't forget about the stocking stuffers. Sometimes a stocking stuffer can mean more than a large gift, so today, we're sharing several stocking stuffers under $25 for everyone on your list. As the saying goes, "good things come in small packages", and these small gifts will make a mighty big impression.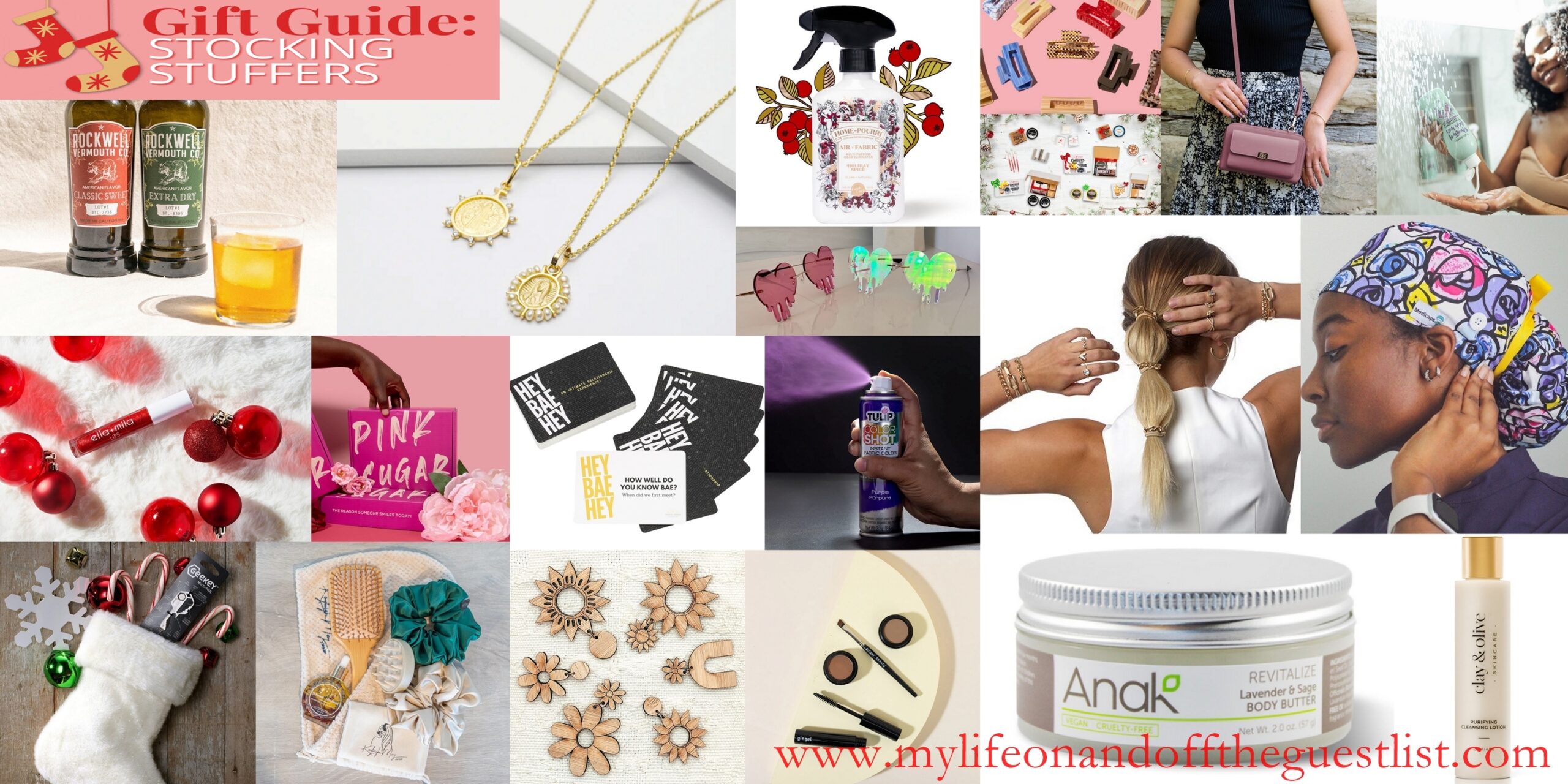 We present an eclectic collection of stocking stuffers under $25 that is sure to make anyone on your list very happy this holiday season. From essential tools to gifts that provide everyday fun, we've got you covered. We've got gifts for the practical person on your list; gifts for the beauty lover, fashionable gifts, gifts for the fun-loving person, and gifts that give back. We're sharing gifts from Geekey, The Pink Sugar Box, ella+mila, Wild Cloud, ISLY NYC, Pixie Woo, Kayleigh May, Ginger Beauty, Urban Hydration, Clay & Olive Skincare, Clean Beauty By Ana K, Hey Girl Hey Game, Rockwell Vermouth, COLORSHOT, Medicaps, Maya J Jewelry, Save The Girls, Ibiza Passion, Home~Pourri, and City Bonfires.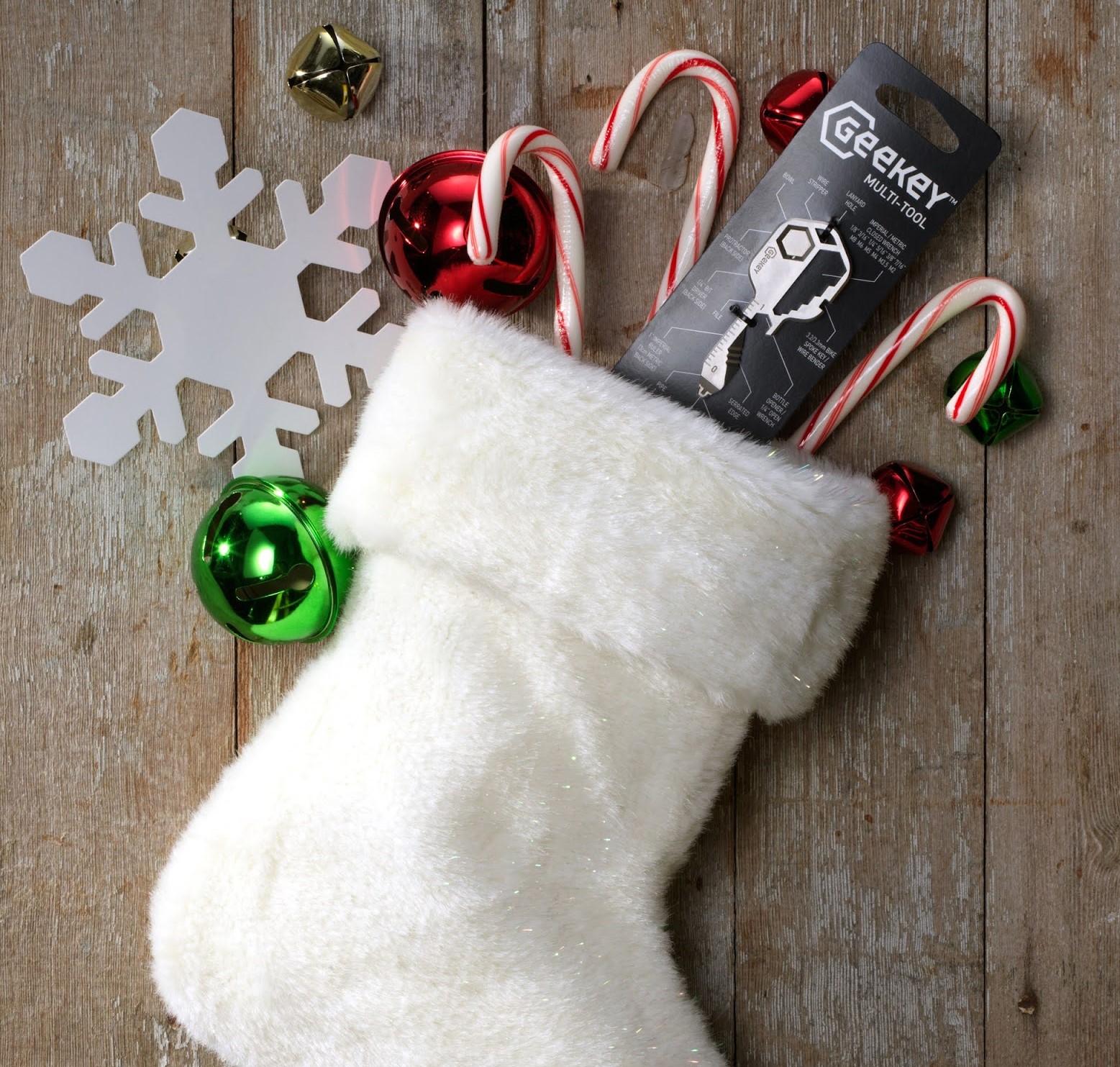 For the practical person on your list – it's time to think outside the toolbox with the Geekey! This expertly combined go-to tool is the size of a key, so be ready to upgrade your keychain. It's fully equipped with more than 16+ functions to help you tackle those common, everyday problems, and when you're done, simply toss it back in your pocket. Don't let its size fool you. This award-winning work of art and engineering is crafted out of a solid chunk of 420 Stainless Steel to take on big and "tough as nails"  jobs. Available on Amazon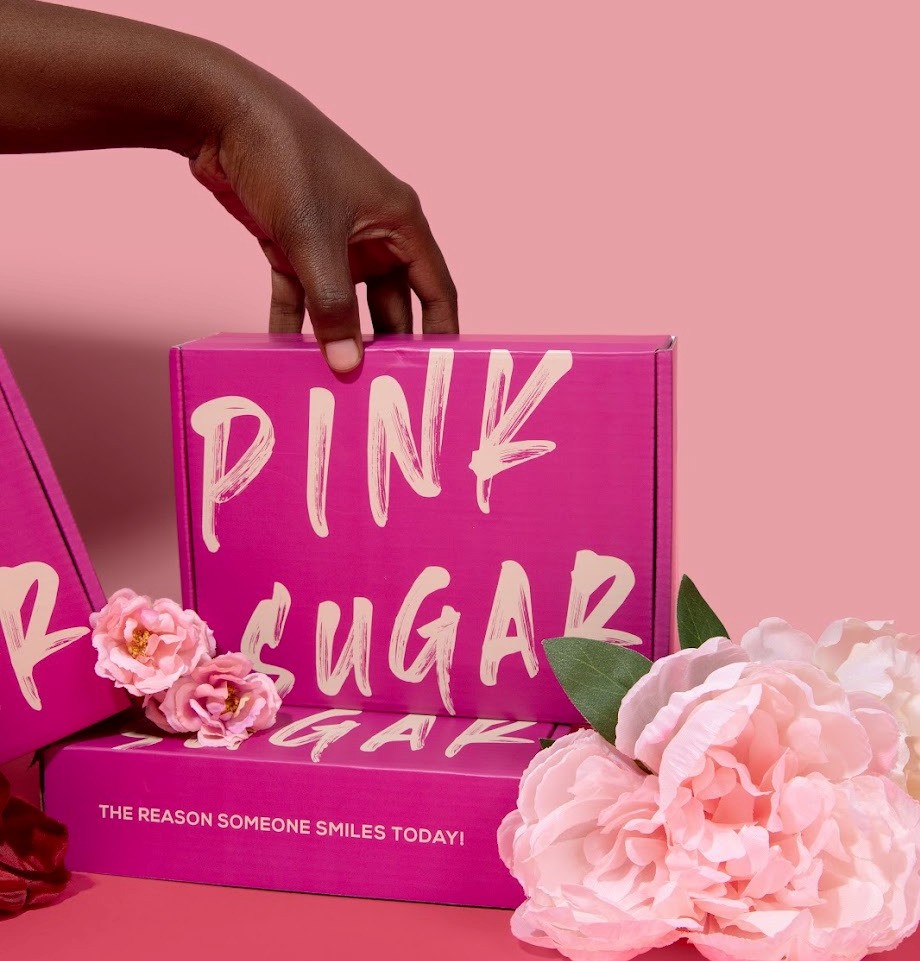 The Pink Sugar Box has you covered with its full-sized stocking stuffer products! This brand features self-care that's beautiful and affordable. Curating thousands of chic, luxurious, and fun products a month, The Pink Sugar Box reminds women that taking care of themselves should be a priority with this lifestyle subscription box. Featuring 5 full-sized products that range from stylish jewelry to effective skincare, there's something for everyone on your list! Available on Amazon.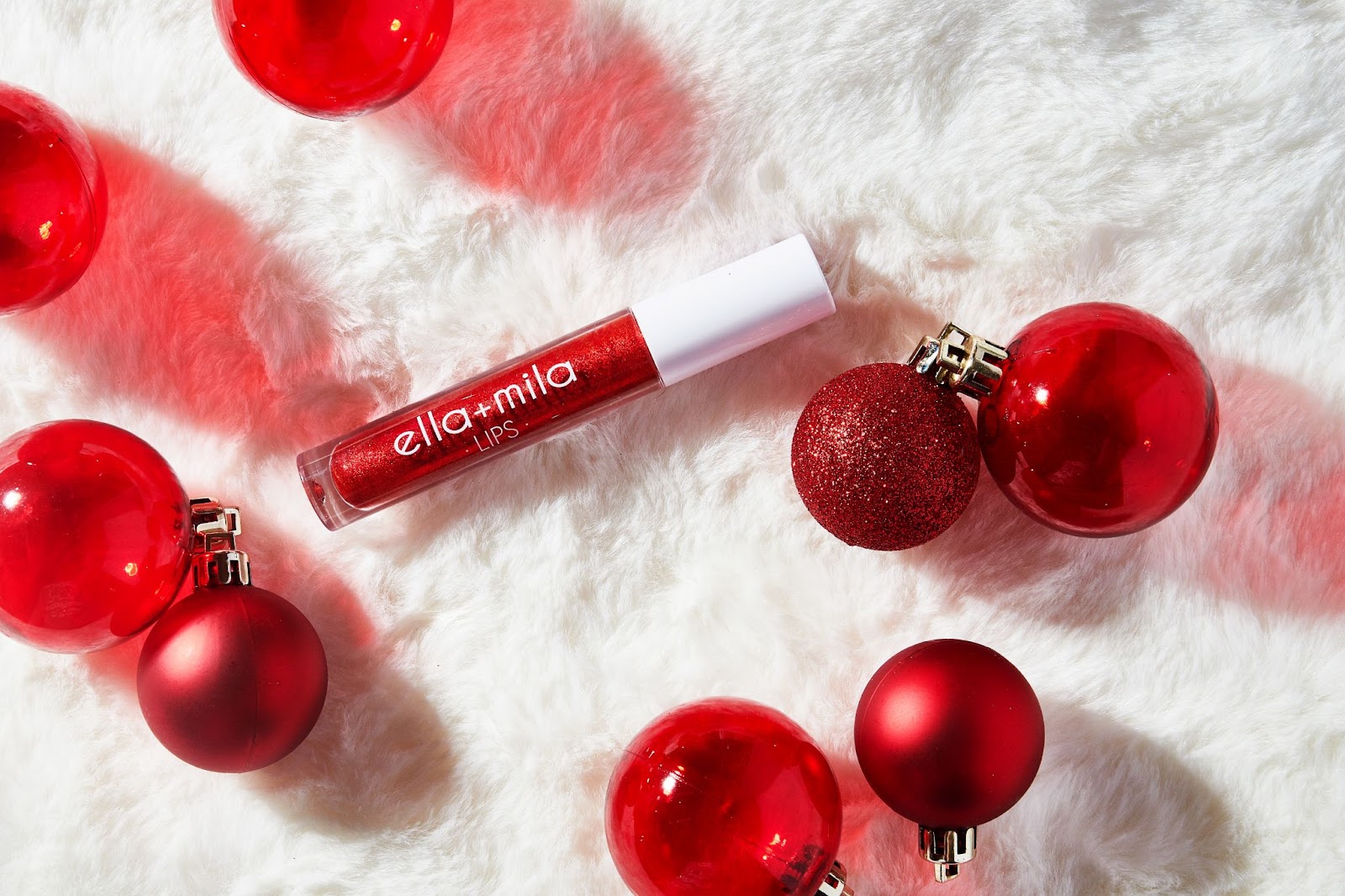 With a passion for color and dedication to healthy beauty, ella+mila strives to provide fashion-forward beauty products without compromise. Considered the "OG" of "Seventeen-Free" brands, ella+mila is formulated to specifically leave out dangerous and harsh ingredients such as Formaldehyde, Xylene, Triphenyl Phosphate, and more. Over 220 on-trend nail polish shades to choose from featuring chip-resistant, quick-dry, and high-shine formulas! Following additional ethical practices, the company remains vegan, animal cruelty-free, and made in the USA. The beloved brand meets consumer demands for clean beauty products and now offers fabulous Liquid Lipsticks, Vegan Make-Up, Lip Scrubs, and more to its ever-growing product line. Available on Target, Amazon, Ulta, Rite-Aid, CVS, and Walgreens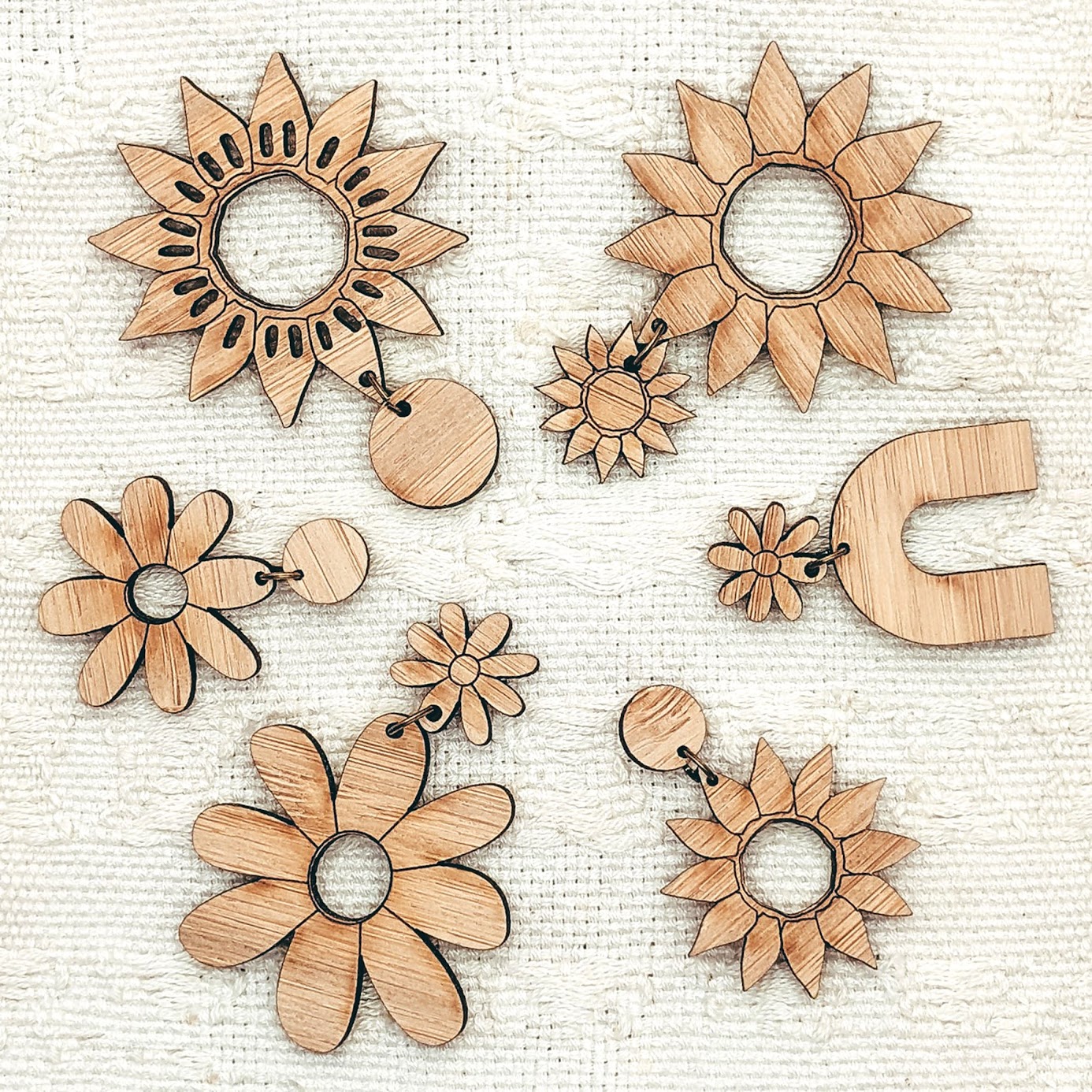 Wild Cloud earrings are made from sustainably grown, regenerative bamboo. Their designs show love and appreciation for all the things that make our world and environment beautiful. Handcrafted in the USA, the brand perfectly blends ethical methods with sweet, subtle designs. They're plastic-free and hypoallergenic, so even the most sensitive ears have no trouble with these fashionable pieces. (Plus, each purchase goes towards reforestation projects and helping preserve the planet's greenery.)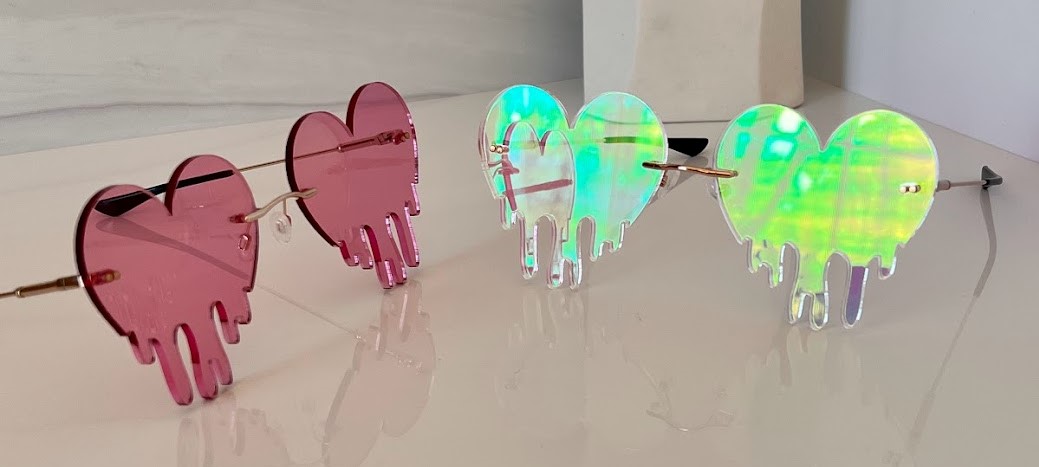 ISLY NYC has been the premier brand for laser-cut acrylic jewelry that's wholly unique. Handmade with a small team of skilled artisans, that brand works to design pieces that highlight creativity in everyone. They've even worked extensively with luxury labels (DKNY, Mondo Guerra, Ivy Park) and celebrities (Beyoncé, Lady Gaga, Missy Elliot) to create one-of-a-kind, sought-after collabs. They've even been featured in Birds of Prey as part of Harley Quinn's iconic look.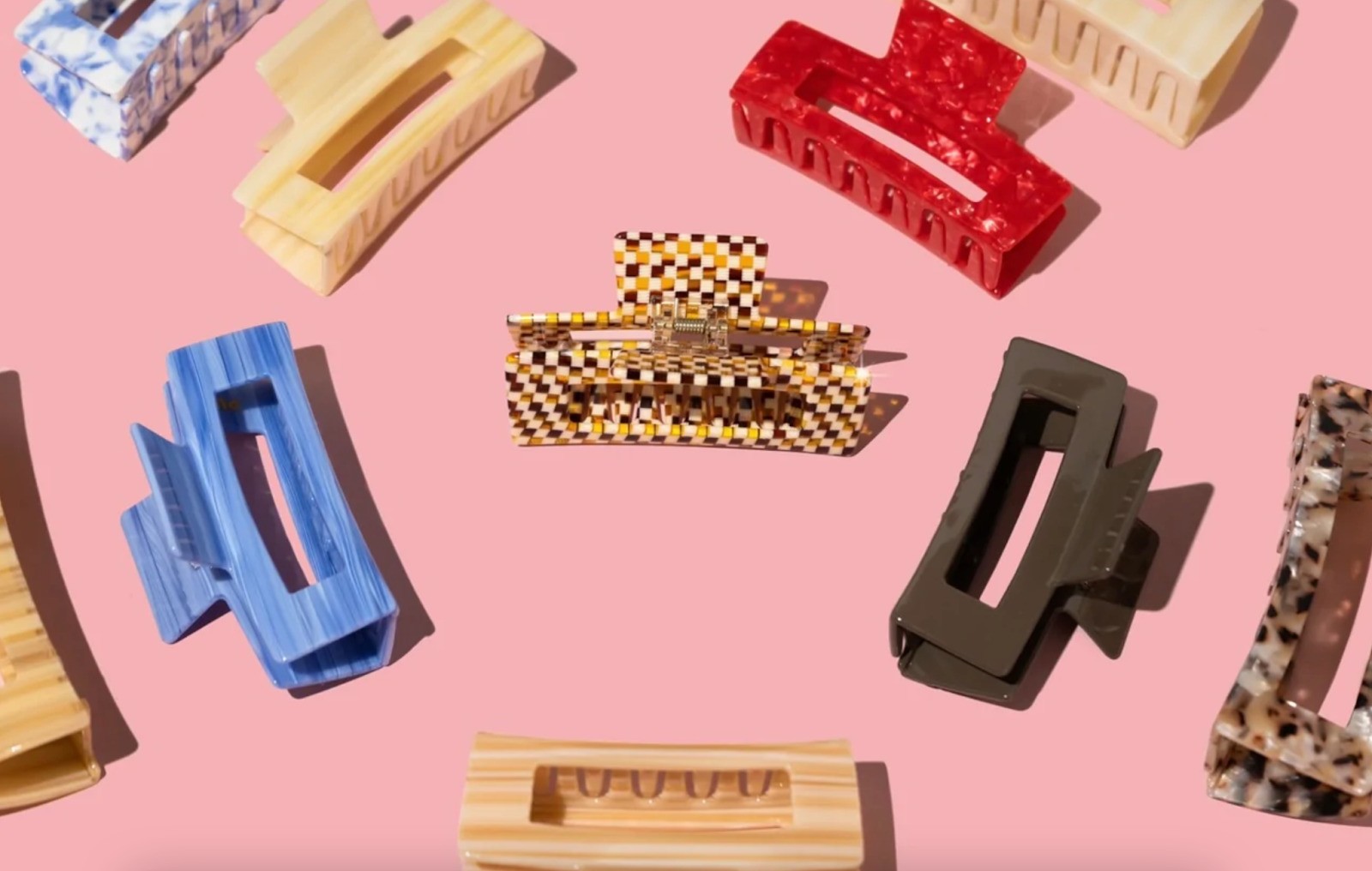 Find the perfect holiday stocking stuffers for hair accessory lovers this year with Pixie Woo Accessories. Pixie Woo Accessories knows that durability and quality are key for any item. From mini clips to XXL claw clips, this brand provides a claw clip for every hair type that won't break, nor break your beautiful hair.
Next up on the stocking stuffers under $25 list, Kayleigh May has grown to become a recognized force for positivity through their functional, yet fashionable scrunchies. They use 100% pure Mulberry silk that is handcrafted by the founder herself. This material is perfectly suited for hair of all kinds as the smooth surface prevents pulling, breakage, and split ends, and the fibers are coated in the protein sericin. This makes the silk antibacterial, antifungal, and resistant to dust mites and mold while still letting your hair move freely.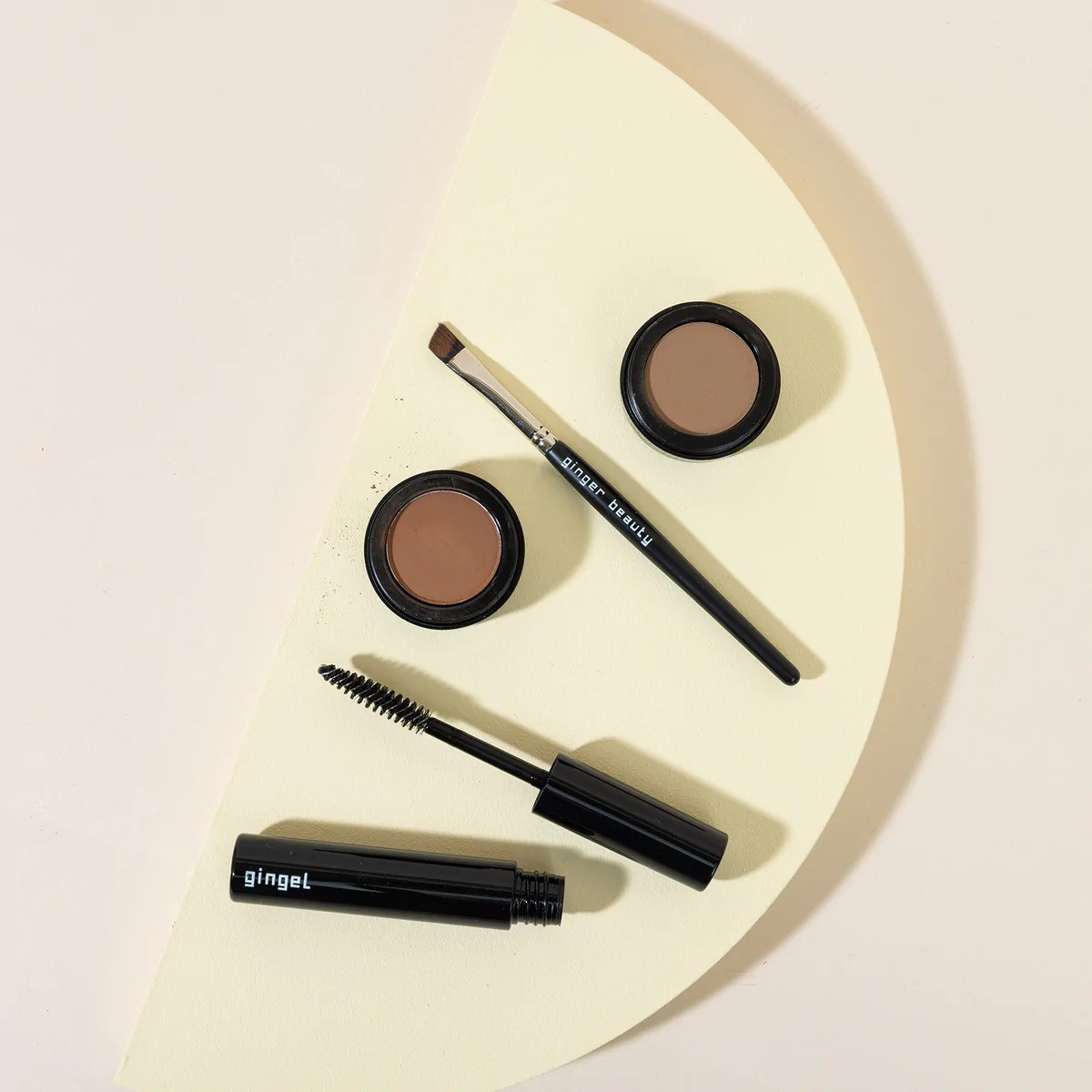 Ginger Beauty is the answer to every redhead's prayer for makeup made for them. As a brand that caters specifically to the needs of consumers with the MC1R gene, they are creating a space that encourages and empowers people to love their unique coloring. The formulas are made to enhance the rarity of redheaded complexions while working with your busy life.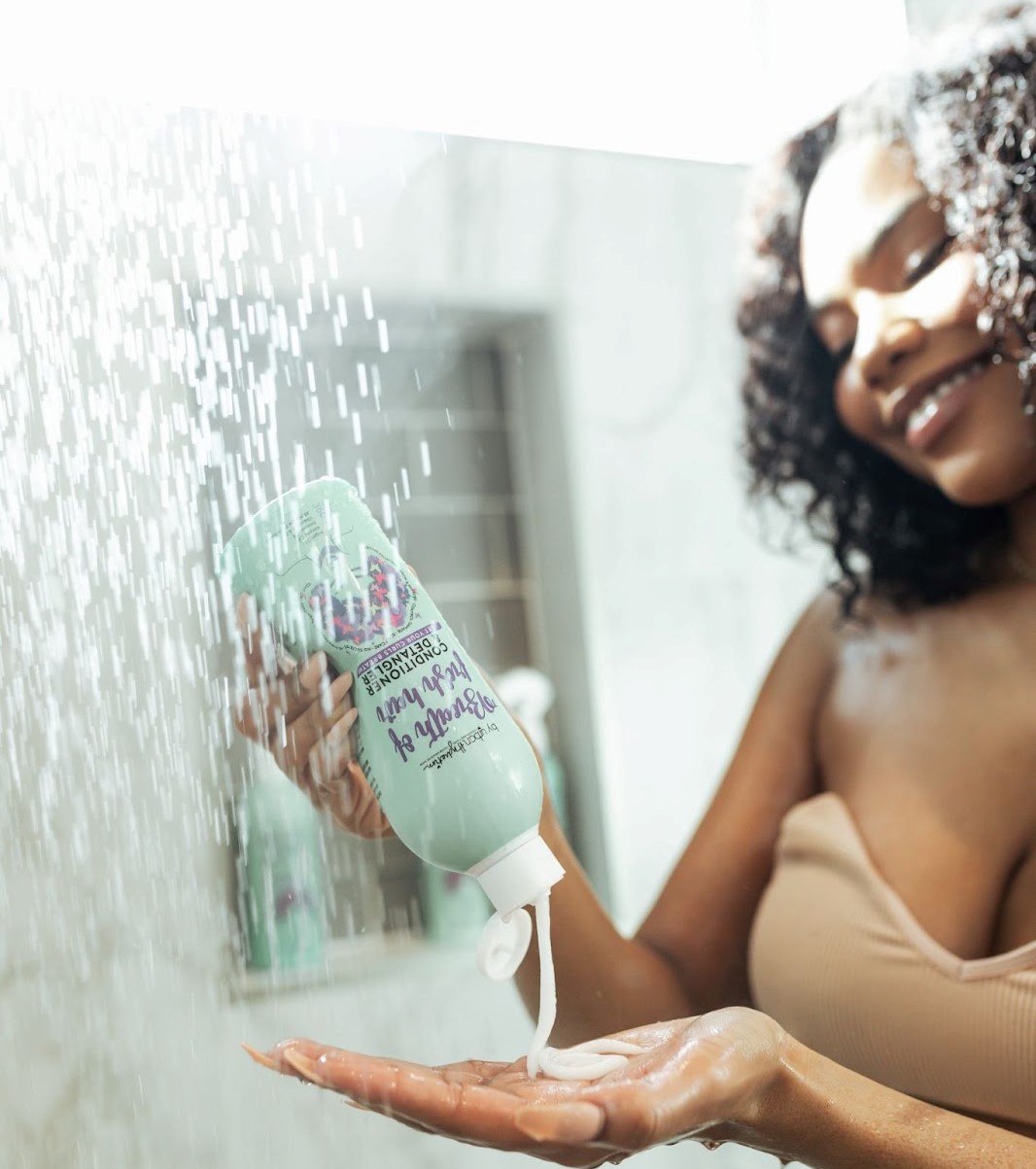 Beauty and philanthropy go hand-in-hand with this certified women-owned and black-owned brand. This feel-good brand provides the right natural ingredients that purposely make taking care of our skin and hair effortless, affordable, and enjoyable. Adding to this is the knowledge that at the heart of the brand is philanthropy.  With a notable mission to save the planet through clean beauty, with every product sold, Urban Hydration donates a gallon of water to transform communities around the world. This alone is having consumers raving about the products and wanting to be a part of giving back to an important cause. Available on Amazon.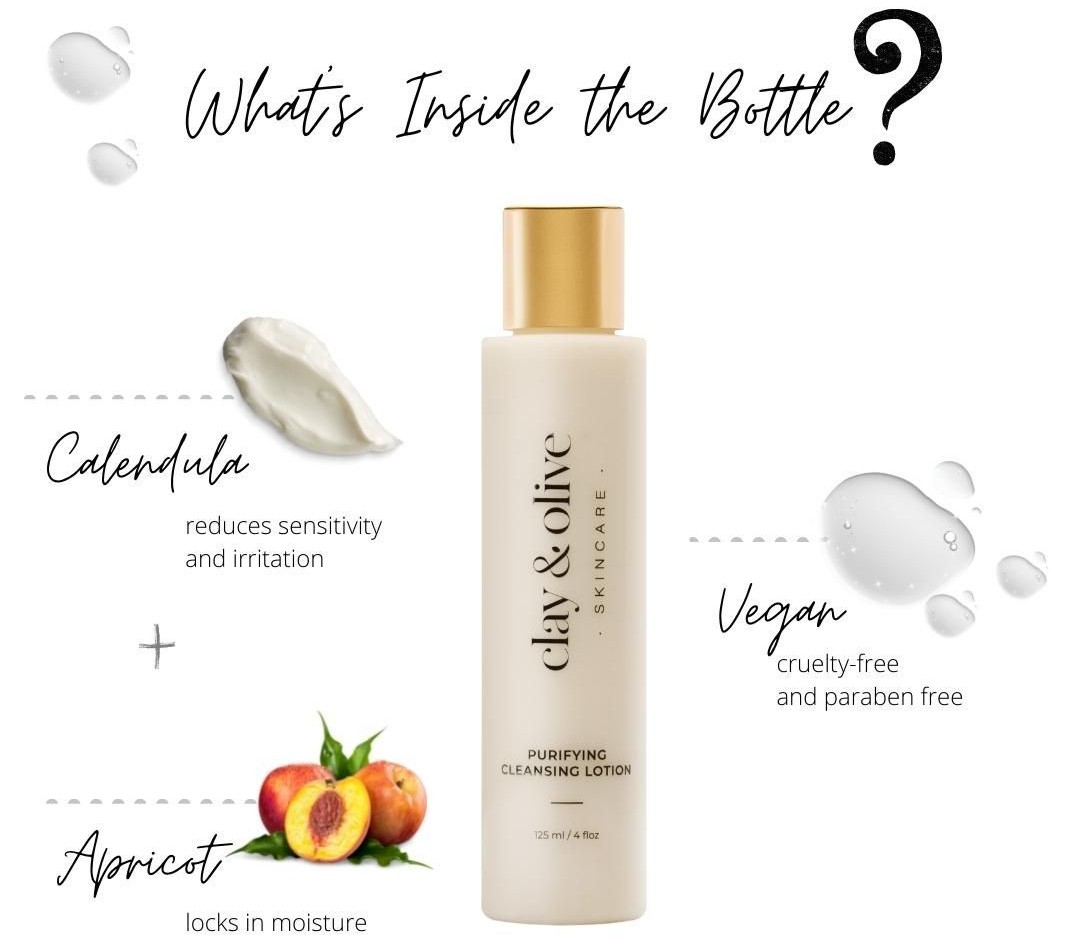 Sometimes, skincare has a lot to do with beauty rituals from previous generations, laying a proven foundation for effective results. This is the genesis of Clay & Olive Skincare, the fall's newest clean beauty brand obsessed with healthy skin! Taking skincare recipes passed down from women in her family, the brand's founder forged forward to create an exciting vegan and cruelty-free line that unites skin wellness with self-care. They've been featured in Glamour and Vanity Fair UK for helping enrich women's lives with effective products for all skin types. Natural, clean ingredients such as Calendula, Sunflower Seed Oil, Coconut Oil, Aloe, Jojoba, Green Tea, Olive Oil, Carrot Root, Shea Butter, Raspberry Seed Oil, and more are used plentifully in the products.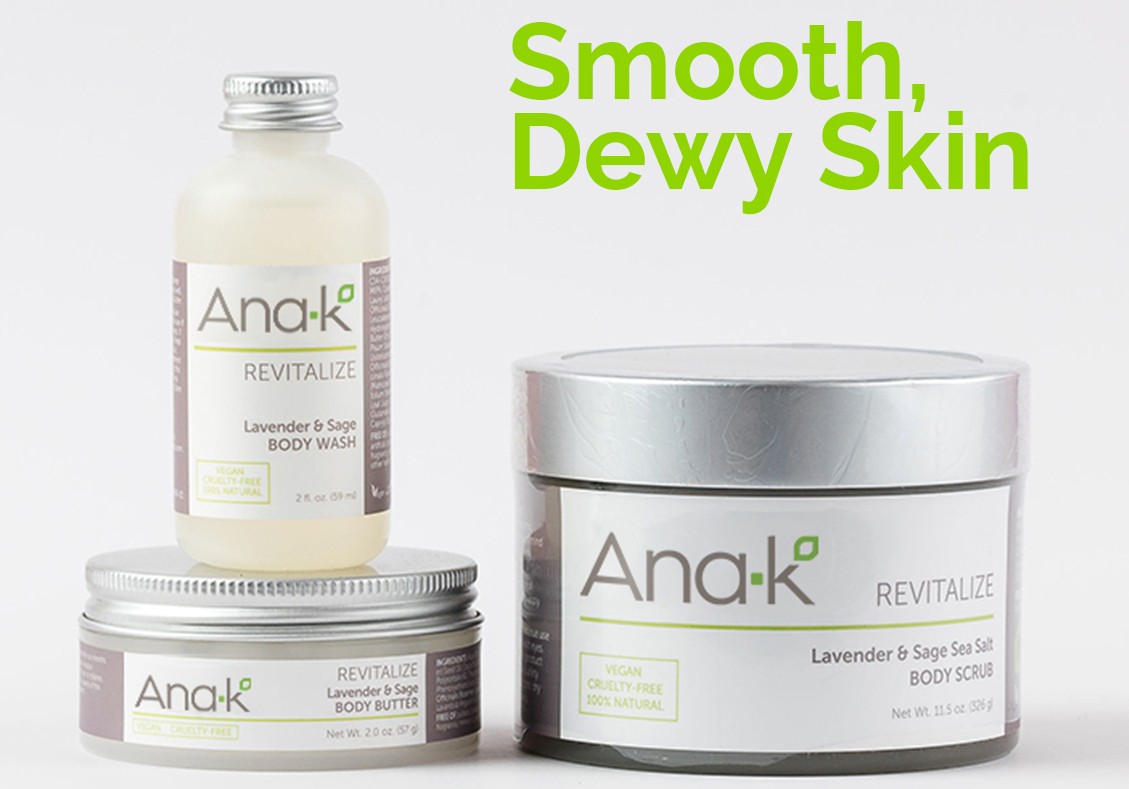 Clean Beauty by AnaK understands the delicate balance of our skin's needs and manages to address each with luxurious and effective clean skincare. Harnessing nature's full power, these products bring value and purpose back to the beauty industry. The line is made with non-toxic ingredients – no carcinogens, sulfates, parabens, or DEAs. Just organic, skin-friendly formulas to let your outer beauty and personality shine together. Whether you have dry, pigmented, or oily skin, Clean Beauty by AnaK is on a mission to allow anyone to let their beauty and personality glow together.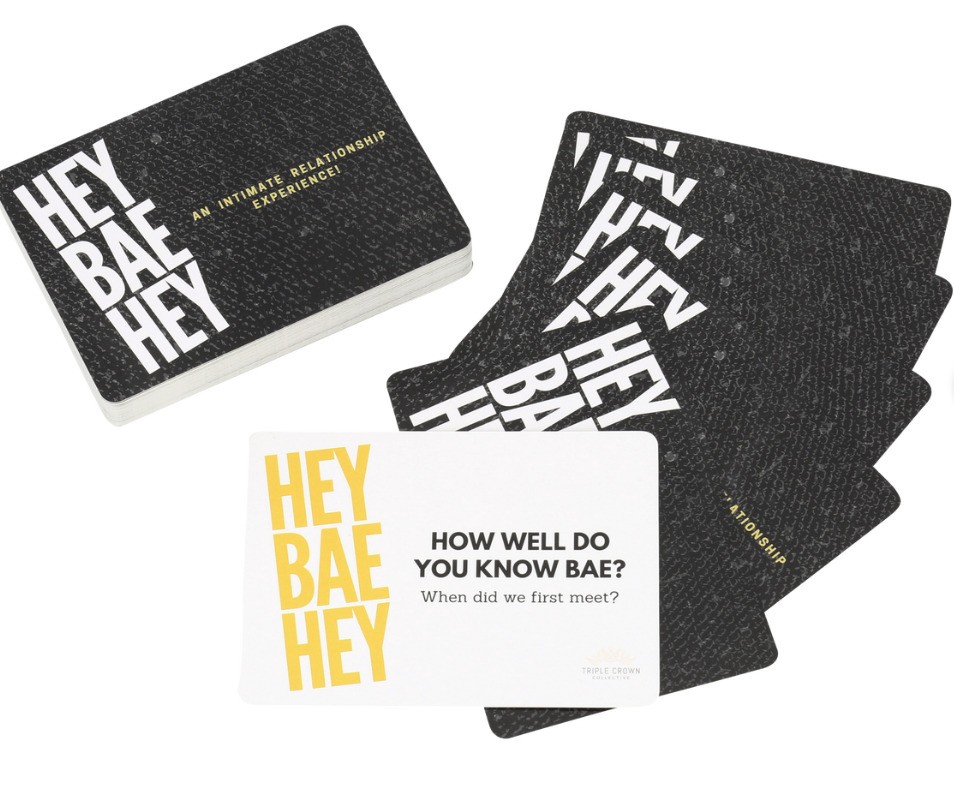 For all the couples at the party who really want to put their bae in the hot seat! From the creators behind, Hey Girl Hey Game comes an intimate relationship game that you'll almost never finish, but always has a happy ending! Not your common relationship game with serious and uncomfortable questions but with challenges like Truth or Drink, Dare or Drink, and more to keep your relationship exhilarating, full of fun, and rousing! Recommended for seasoned partners/after a few first dates/for the risk takers.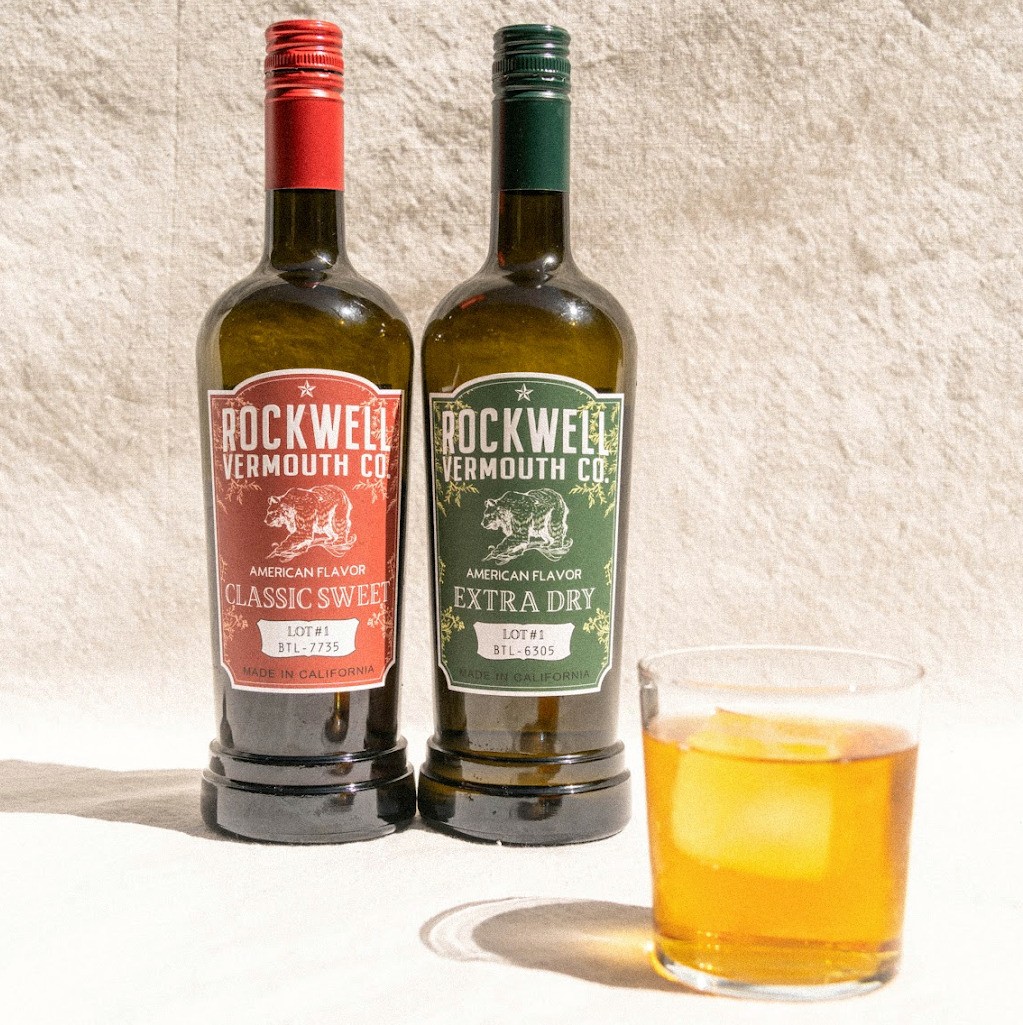 Discover a fresh American take on a classic European spirit this fall. Rockwell Vermouth lets you shake, stir, and savor quality vermouth handcrafted in California. Select from Classic Sweet or Extra Dry to suit your taste (pro tip: mix them together in a glass over ice.). These vermouths are concocted with native herbs and spices of North America to spice up any occasion. Enjoy these popular recipes and explore the many cocktails you'll be inspired to make, such as martinis, margaritas, or simply straight over ice. The vermouths are the perfect ingredient for any holiday drink!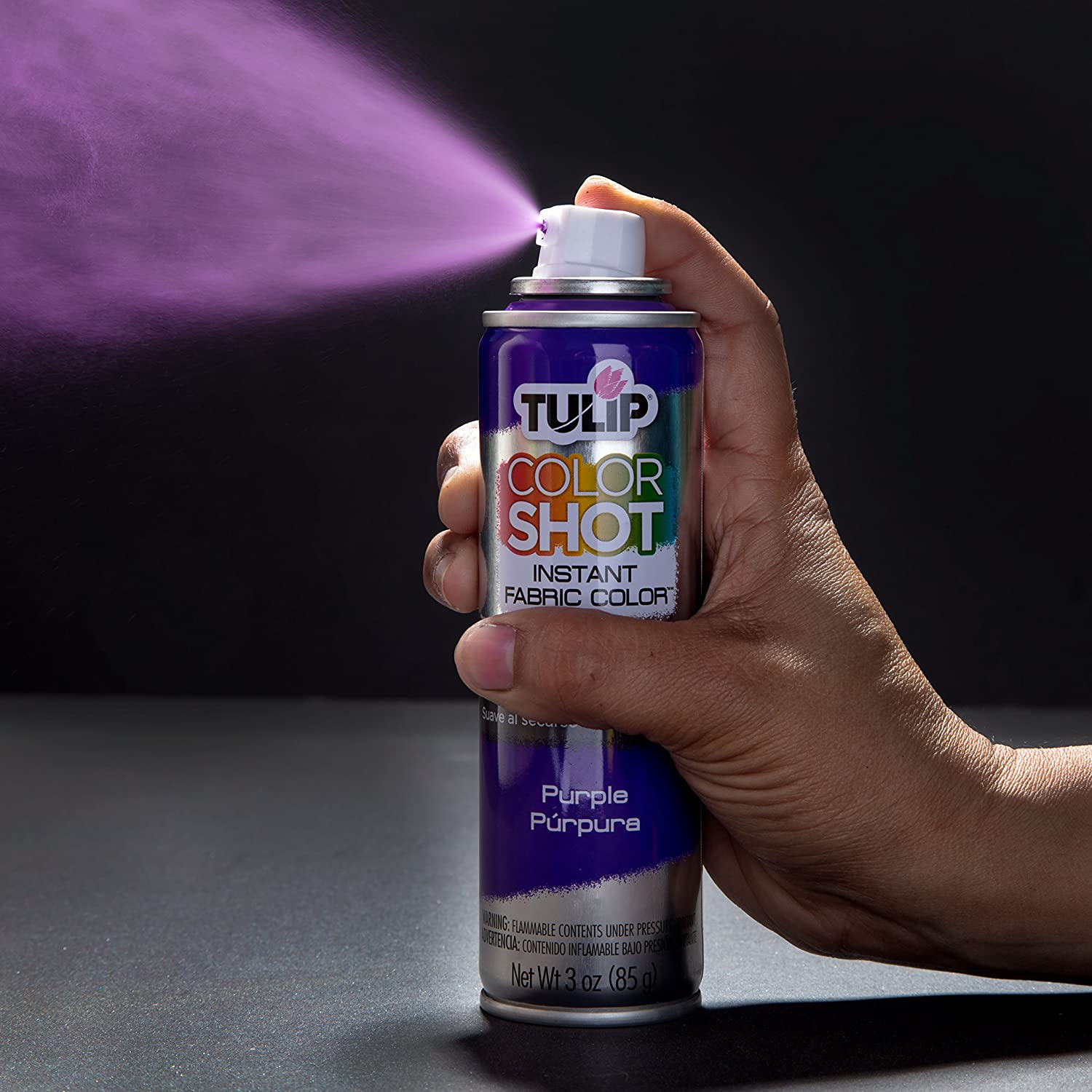 Fall crafters know the importance of keeping supplies readily available when inspiration hits! Nothing is more frustrating than not having what you need on hand. COLORSHOT premium spray paints deliver head-turning colors, long-lasting and fast-drying formulas, and easy-to-grip cans with propellant derived from sugarcane for precisely what your next project calls for on various surfaces. The proprietary, better-for-you spray paint makes a statement with 48 dramatically vibrant colors and finishes you can't get anywhere else. Available on Amazon.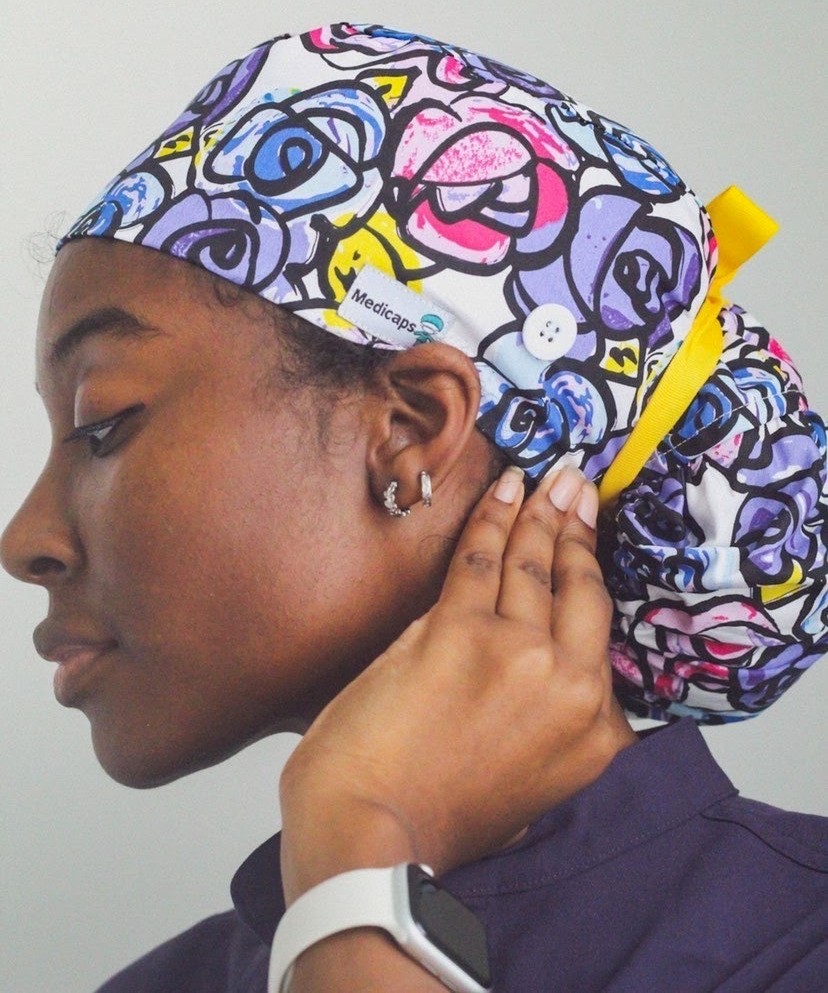 Got a healthcare professional on your gift list? The last thing they need to worry about is how their hair looks, especially if they're at the end of a 12-hour shift. Those wise enough to wear Medicaps never worry how their hair will flow. While they're working, the satin-lined scrub cap keeps hair nourished and frizz-free so it looks its best once you take it off. The pandemic gave birth to a lot of innovative products. Medicaps are one of them. For essential workers on the front line, this doctor-designed hair wrap meant that hair was protected at all times and the perfect alternative to standard cloth caps (definitely a gap the doc noticed in the marketplace!).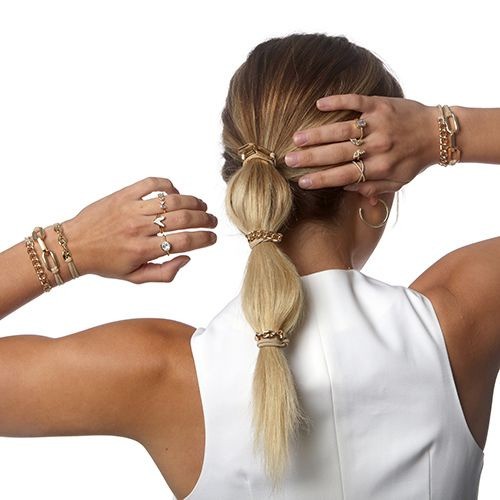 Here's a piece of jewelry that does double duty in the most stylish way! Maya J Jewelry takes two things we love to wear on our wrists, hair ties, and trendy bracelets, and combines them into one fashionable jewelry accessory– Bracelet Hair Ties! It's a must-have, perfect for the upcoming holidays, and the ideal stocking stuffer! It's an item that everyone is sure to love and actually use, bringing practicality to every day. Easily mix and match with other bracelets you already own. At an affordable price, it's great for all ages, arriving on a beautiful card of three designs. You'll soon want to wear one on your wrist at all times. A small family business, Maya J Jewelry is an Oprah Favorite Things brand you really need to get to know this season! Available on Amazon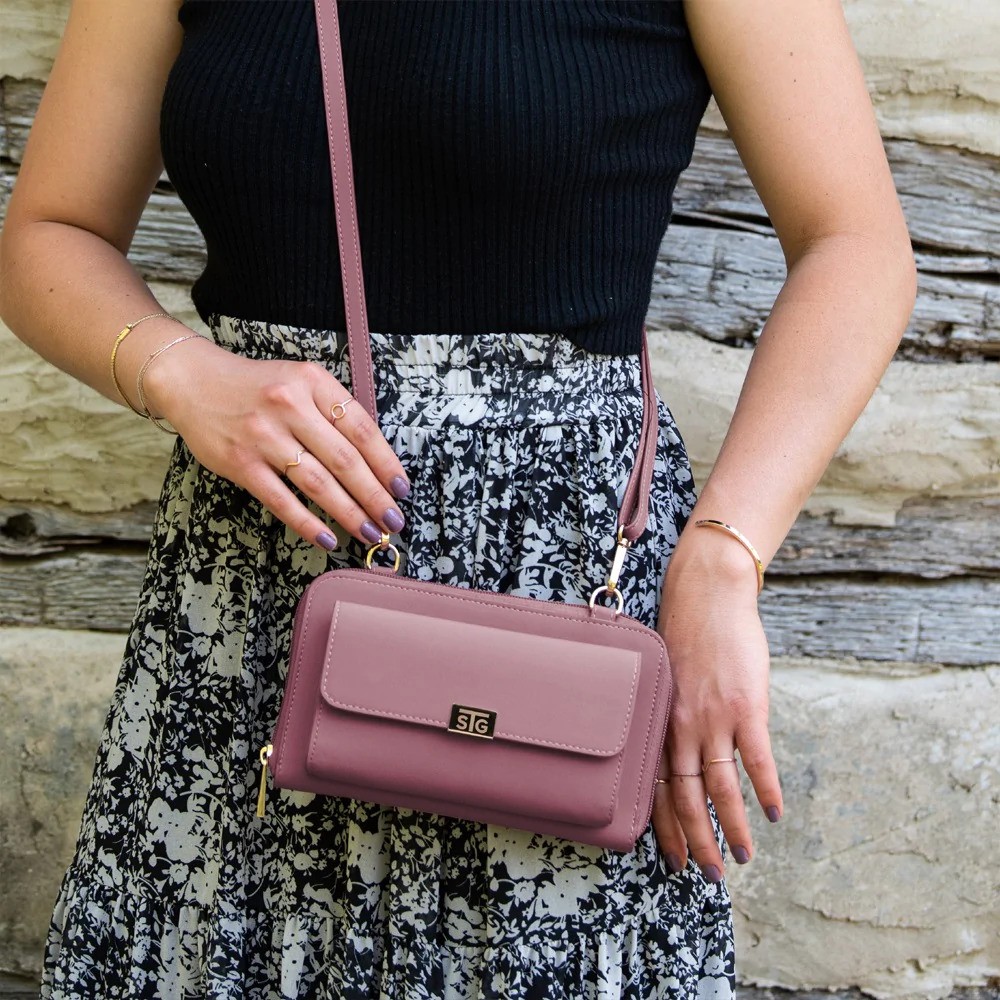 Save the Girls invented touchscreen purses to simplify and potentially save women's lives. Rather than fumbling for your phone when you receive a text or call, with a Save the Girls purse, you will seamlessly use all of your phone's features while it remains secure in a gorgeous, well-designed purse. No more cracked screens! Plus, you don't have to keep them directly "on your body" like in a pocket or even in your bra, like the owner's sister-in-law did before this business came along! Sadly, where she kept her phone, in her bra, is also where she developed breast cancer. Well, the owner, who is also a mother of five children, was not about to let her children keep their cell phones on their bodies, so she invented "Save The Girls" purses! She developed a way for women and girls alike to safely, securely, and fashionably carry their phones! She donates a percentage of sales to breast cancer research! So far, Save The Girls has donated over $32,000! Available on Amazon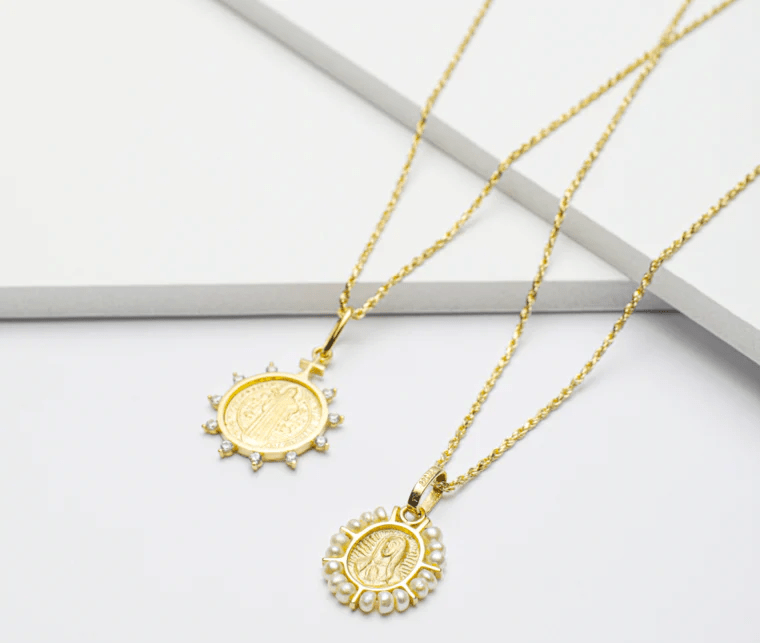 Some things never go out of style. IBIZA Passion takes timeless jewelry and enhances it with accents for the modern woman that loves to make a statement. The Latin American brand designs unique, faith-inspired pieces based on ancient symbols, such as stunning one-of-kind Scapular necklaces with two charms, one you wear on the front and the other on the backside to guide and protect. You won't find these in traditional retailers!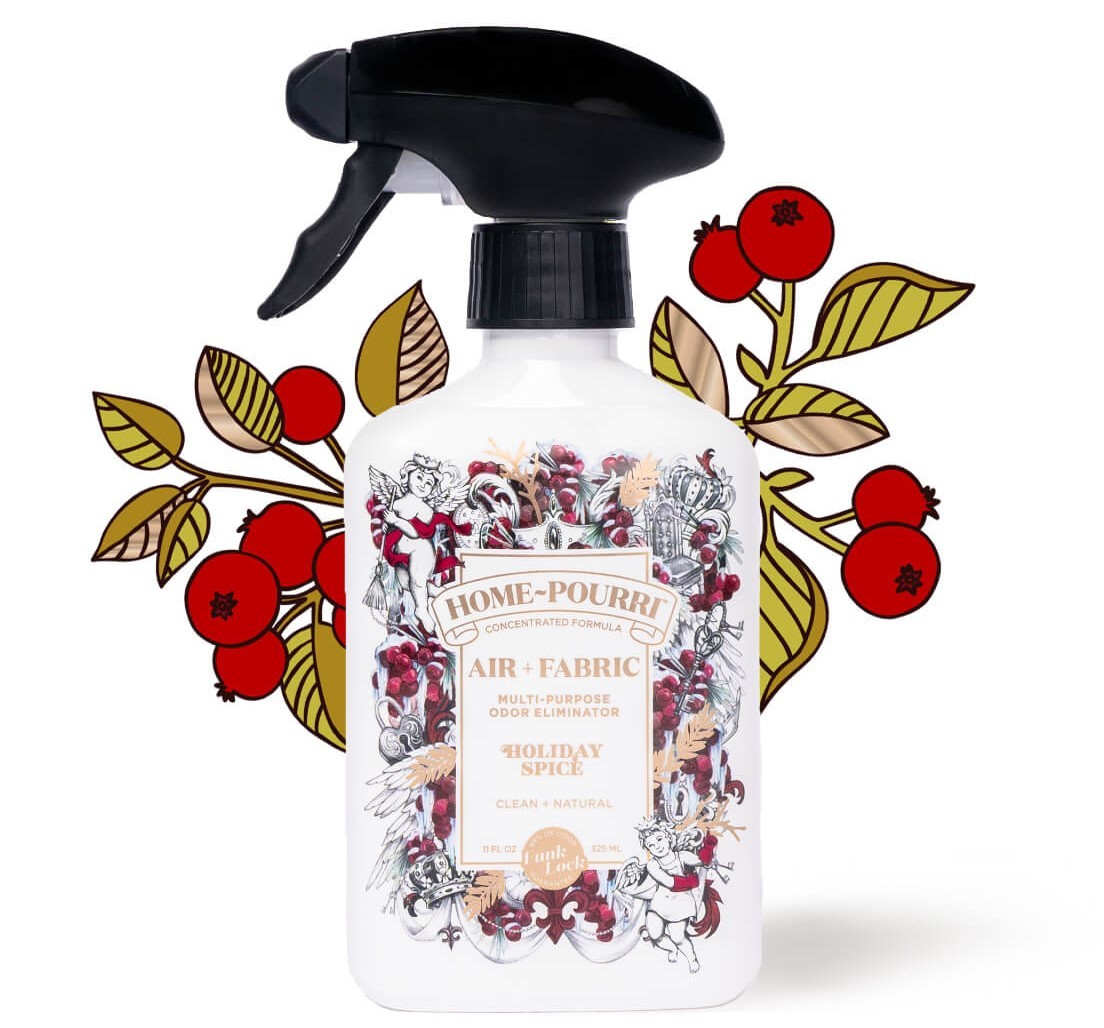 From the brand that takes the funk out of your space comes a new 2-in-1 solution geared to go even further in eliminating unpleasant home odors. Home~Pourri is the latest addition from the makers of Poo~Pourri and the timing couldn't be more perfect as we prepare for holiday entertaining and fun times ahead. No one wants to worry about their homes smelling sketchy when family and friends come over. Give your abode the fresh, natural scent of fall and the holidays with the brand's odor-eliminating home sprays and candles (there's even pumpkin spice!). The Proprietary Funk Lock™ Technology neutralizes 99% of home odors within 60 seconds using essential oils and leaves behind a titillating scent. Spritz 3 to 5 sprays on any stinky surface or into the air. It's safe on furniture, carpeting, curtains, bedding, pillows, and more. The candles have 45 hours of burn time, so no need to worry about using them sparingly. While you can't prevent smelly pet accidents, you can pawsitively fix the situation quickly and effectively with Pet~Pourri, too! Leave any room better than you found it with the brand proven to transform spaces with incredible aromas.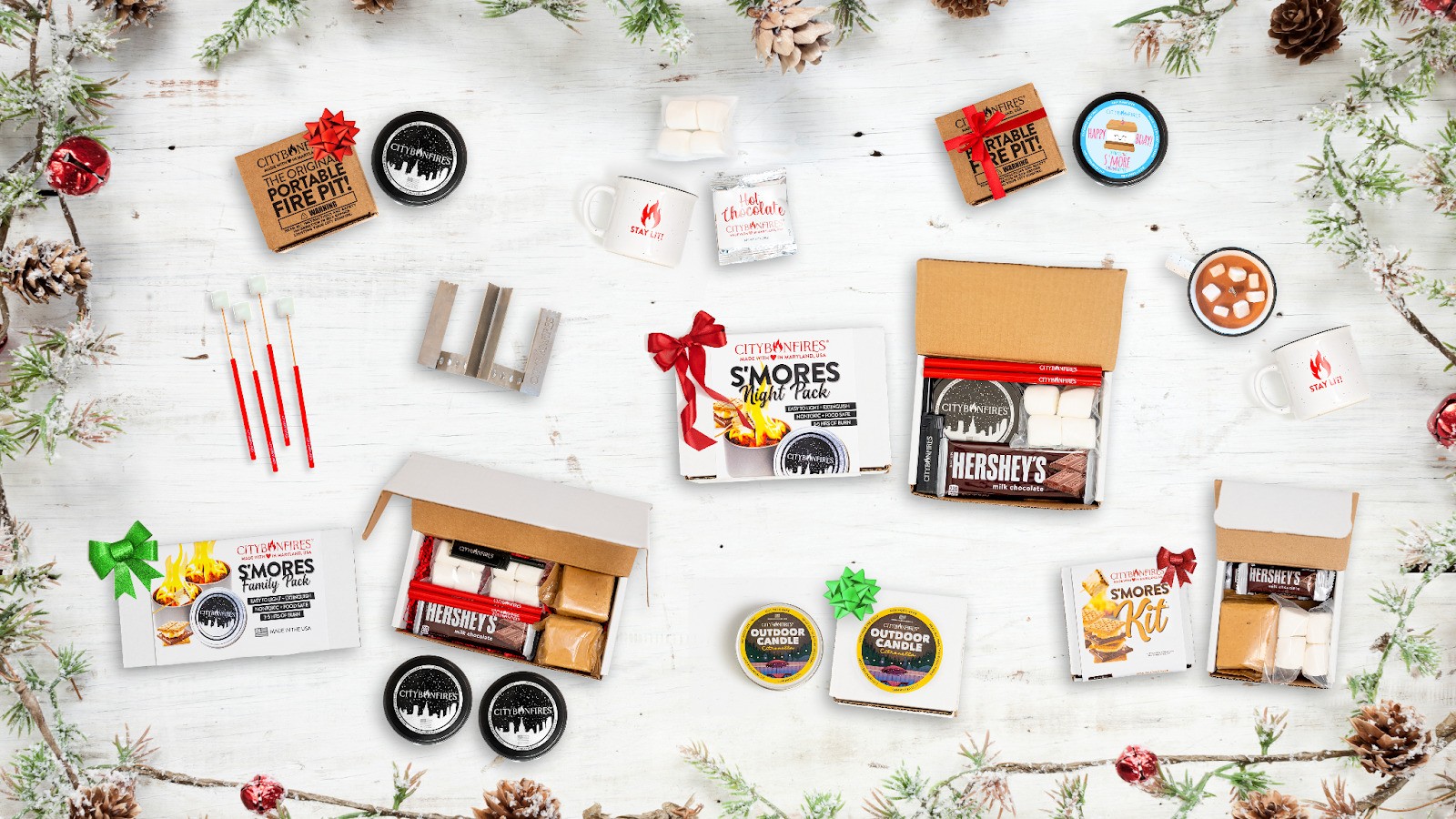 Sleepovers and waiting up for Santa Claus just got even more special with City Bonfires. Experts at providing a convenient way to create warm and fuzzy feelings, these mini bonfires are a must-have for fall camping, last-minute stocking stuffers, or as an everyday carry. Choose their ever-popular S'mores Night Pack or explore their latest products – Outdoor Citronella Candles, Collapsible Camp Stove/Stand Combo, Trivet Candle Holder, or Fall-Themed S'mores Kits. A fireplace is not needed! City Bonfires are handmade with love in Maryland with American-made materials by two dads impacted by the pandemic. Available on Amazon.
What do you think of these wonderful stocking stuffers under $25? See anything on this list that you'd love to see in your stockings?