For centuries, the term diamond had been associated with brilliance and clarity until Todd Reed redefined this thought to celebrate the "perfect geometry" found in the natural rawness of the uncut diamond. Todd Reed's jewelry evokes an intimate connection between art and an individual's self-expression. If you're not into the traditional C's (Cut, Color, Clarity, etc) and want diamond jewelry that's a bit more special, then Todd Reed's exquisite jewelry is for you. Mr. Reed showcased his latest enchanting pieces to a semi-intimate crowd. Some of my favorite pieces (and there were many) include this modern Cuff made with 18k gold, sterling silver with patina, natural colored rose cut diamonds (6.79 ctw), raw diamond cubes (5.73 ctw), hand forged and fabricated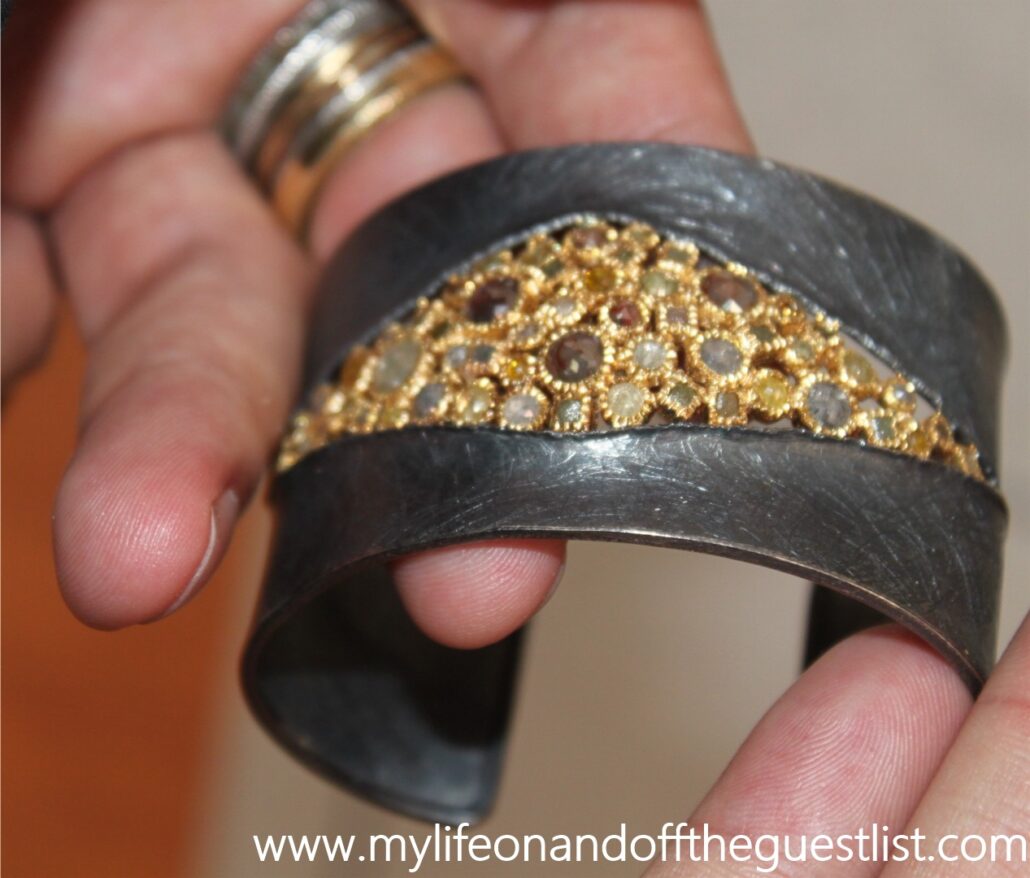 This other modern cuff (which Mr. Reed told me was his favorite) in Palladium, sterling silver, aquamarine (22.345 ctw), gray brilliant cut diamonds (6.82 ctw), white brilliant cut diamonds (1.195 ctw) white princess cut diamonds (1.1 ctw), hand forged and fabricated.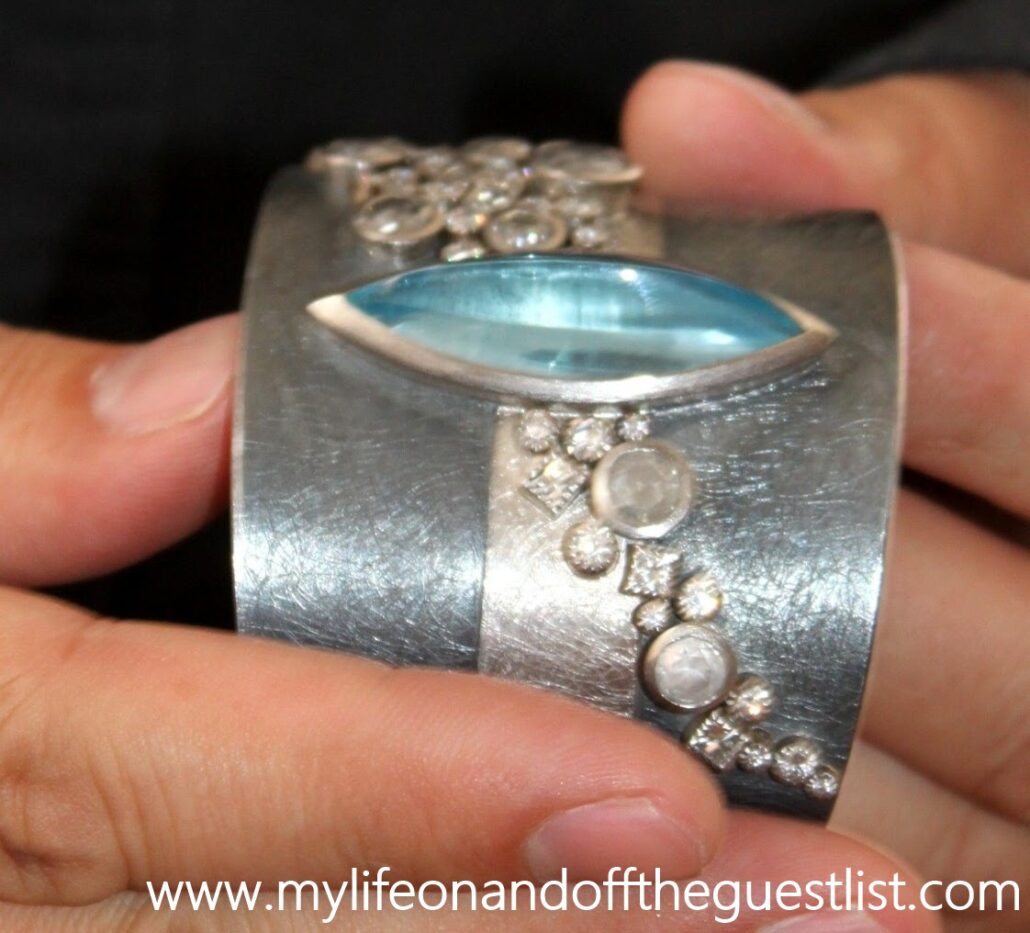 What I hope will be my future engagement ring and the beauty I called the galaxy ring because (although you can't really see it in this photo), it contains a cluster of mesmerizing lights in various shades that looks like a galaxy a la the first Men in Black's "Galaxy in a marble" – a
palladium, black pear-shaped fancy cut diamond (1.67ctw), white brilliant cut diamonds (.08 ctw), hand forged and fabricated
.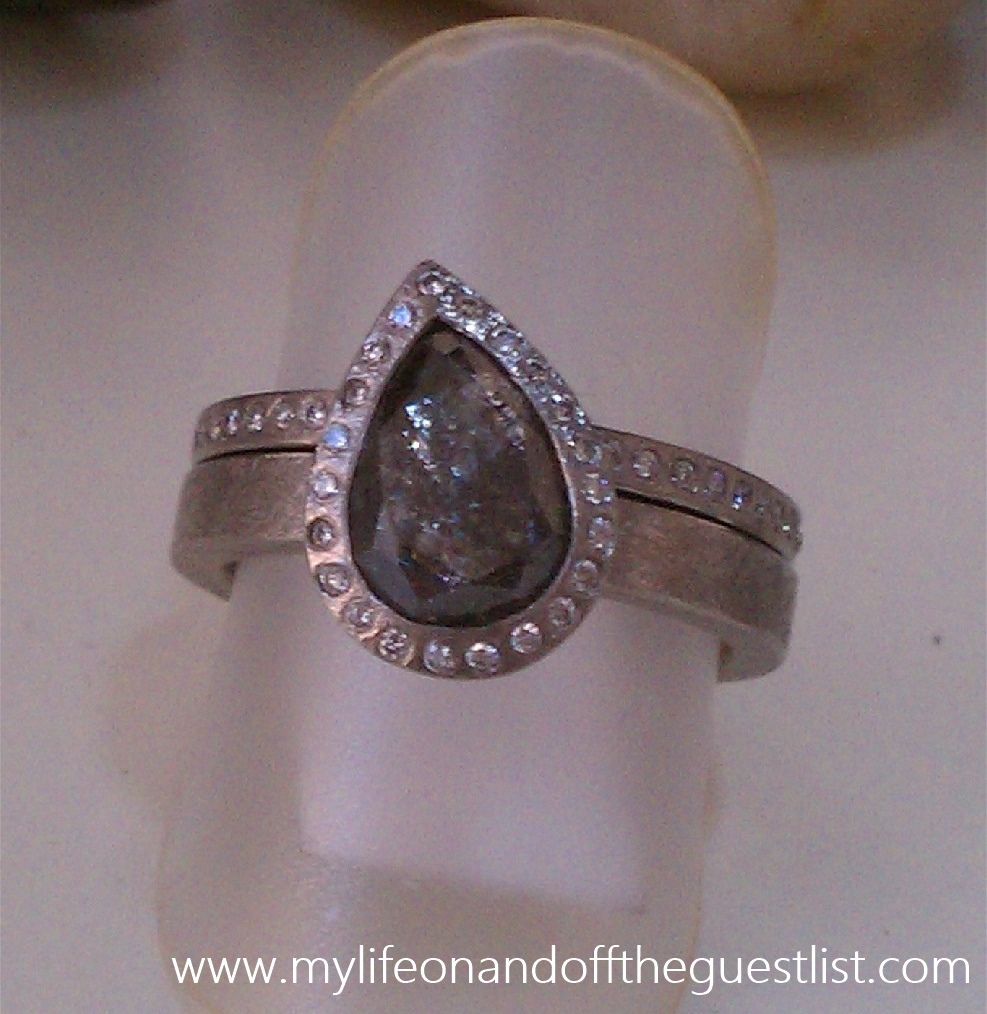 and this very artistic and avant-garde pave ring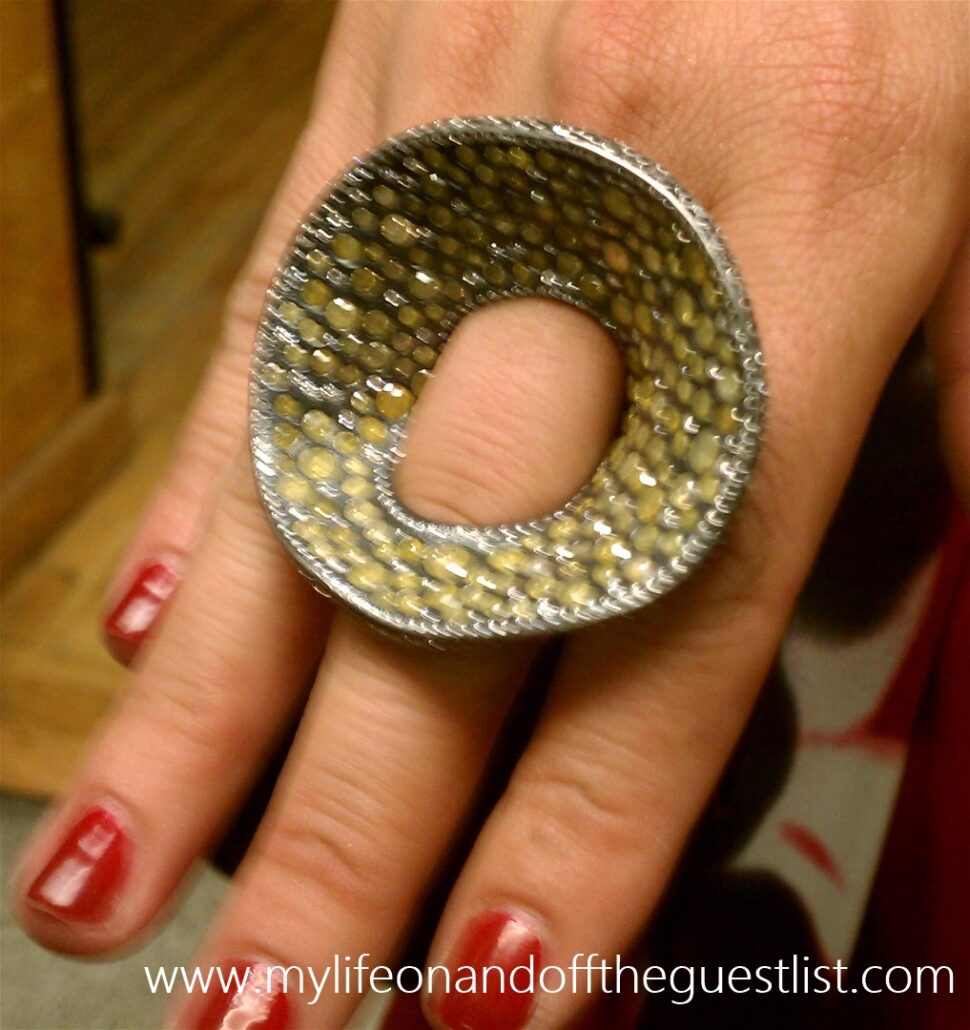 I had a chance to speak one on one with Todd Reed about his collection and introducing the natural beauty of raw, uncut diamonds.
Later that evening, Todd Reed had a cocktail party featuring absolutely delicious noshes from celebrity Chefs Hosea Rosenberg and Lee Ann Wong on Top Chef fame. So if you are looking for more unconventional jewelry, feast your eyes on a few more of Todd Reed's genius designs featuring all raw and uncut diamonds of various colors, shapes and sizes: