Fun Fact – Hello Kitty and I share the same birthday. Yep, yesterday, November 1st, was both our birthdays. As a fan, I feel honored to share a birthday with such a great brand. I'm also ecstatic to hear about the new partnership Sanrio's Hello Kitty has with Forever 21. For their first exclusive collaboration (hopefully not their last), Hello Kitty will create a limited edition collection for Forever 21 which will include women's apparel, intimate apparel, hosiery, jewelry and accessories.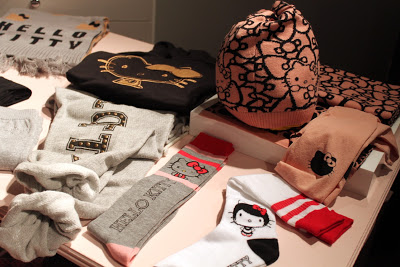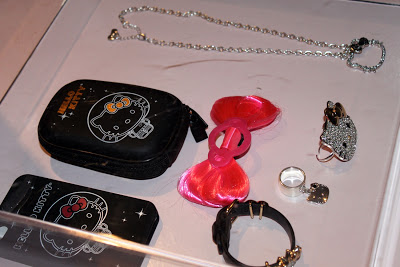 The collection contains the playfulness and whimsy of Sanrio's most famous character and the chic yet fun-loving design philosophy of Forever 21. The broad range of limited edition styles will surely excite both fans of Hello Kitty and Forever 21. It will include everything from adorable accessories such as hats, jewelry, bags, socks, tights and even Hello Kitty's signature pink bow hair accessory for the more fun set while fashion followers will enjoy the contemporary line of hello Kitty poinette sweaters, logo tees and cardigans.
The more quirky pieces will be available in shimmering sequins, soft pleather and plastic while the fashionable side will feature bow blouses (pictured above), shrunken blazers, canvas bags and even a maxi dress. The collection which launches in-store and online on November 18th will range from $3.80 to under $30.00.
Happy Birthday Hello Kitty.