Want stunning hair and a great clutch, all-in-one! John Frieda® hair care and Lauren Merkin have joined forces to create the ultimate style accessories for this holiday season: limited edition Lauren Merkin clutches with must-have John Frieda® stylers inside.
Volume Refresher Clutch ($295.00)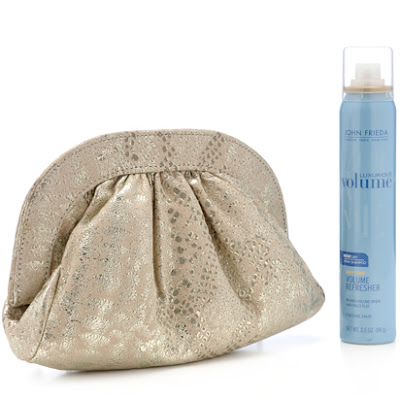 Need to pump up the volume before (or during) the festivities? This voluminous clutch is perfect for you! To house the Luxurious Volume Anytime Volume Refresher, Lauren Merkin created a soft, poofy pouch clutch in gold snakeskin-embossed leather to match high-volume hair.
Flyaway Tamer Clutch ($275.00)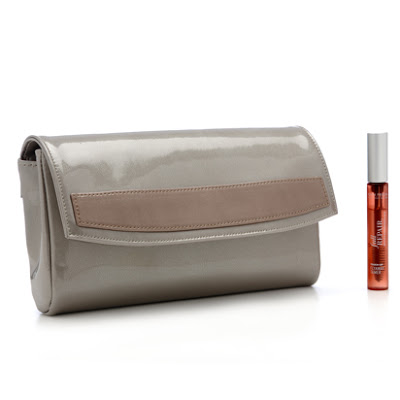 Whether you're wearing an up-do or going for a sleek, smooth look, the Flyaway Tamer Clutch is the solution to your holiday fashion and beauty needs! This slim, rectangular taupe patent leather clutch (with red suede lining) was designed by Lauren Merkin as a sleek way to stash your Full Repair™ Touch-up Flyaway Tamer, and any other things you'll need throughout the night.
Both are available now, exclusively on www.laurenmerkin.com, while supplies last.