Global talent poured into NYC for the 39th International Emmy Awards. Hosted by former 90210 star, Jason Priestly, the event showcased achievements in international TV along with celebrity presenters and honorees. Winners spanned 6 countries: Chile (first time) Belgium, Canada, Portugal, Sweden, and The United Kingdom. Each lending their unique artistic vision and viewpoint. Presenters and attendees included Wendy Williams, John Laroquette, Edward Herrmann, Ally Sheedy, Danny Pino, etc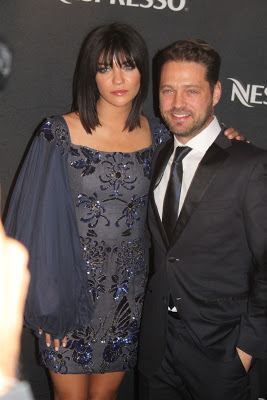 Host Jason Priestly with presenter Jessica Szohr
Not to be left out, as a surprise to the audience, Lady Gaga opened the 39th International Emmy Awards to over 1,000 attendees. She also presented the International Emmy Founders Award to Nigel Lythgoe, the executive producer of American Idol and the Co-creator & Executive Producer of So You Think You Can Dance.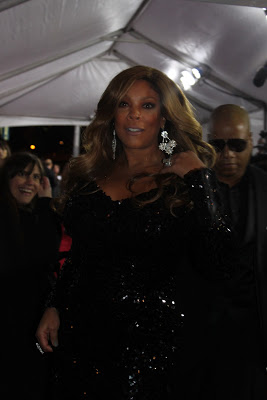 Presenter, Wendy Williams
The International Emmy Directorate Award was presented to Subhash Chandra, Chairman of India's Zee TV by actress Archie Panjabi (The Good Wife) and Citigroup Chairman Richard Parsons.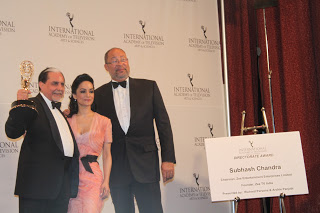 The 10 International Emmy Award-Winning programs and performances: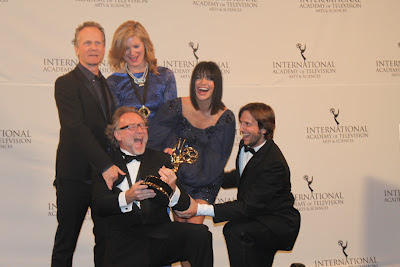 Best TV Movie/Mini-Series winners with presenter Jessica Zohr
TV Movie/Mini-Series
"Millennium"
Yellowbird/SVT/ZDF/Nordisk Film
Sweden
Drama Series
"Accused"
RSJ Films for BBC One
United Kingdom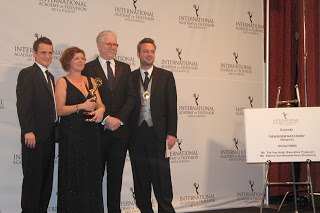 Comedy
"Benidorm Bastards"
Shelter / VMMA
Belgium
Presented by John Larroquette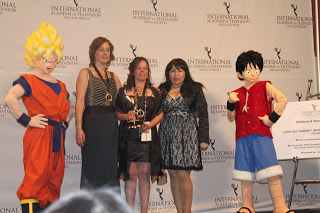 Children & Young People
"¿Con Qué Sueñas?" (What is your Dream?)
Mi Chica Producciones / CNTV / TVN
Chile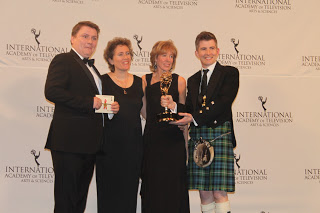 Arts Programming
"Gareth Malone Goes to Glyndebourne"
Twenty Twenty Television
United Kingdom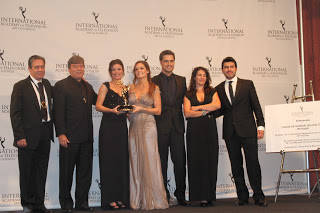 Telenovela
"Laços de Sangue" (Blood Ties)
S.I.C. (Sociedade Independente de Comunicação) / TV Globo
Portugal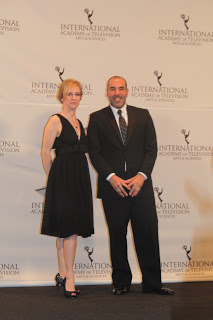 Best Performance by an Actress
Julie Walters
as Mo Mowlam
"MO"
ITV Studios for Channel 4
United Kingdom
Presented by Rick Hoffmann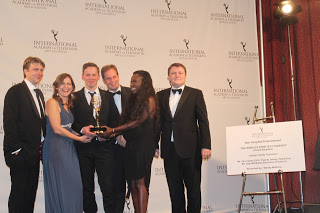 Non-Scripted Entertainment
"The World's Strictest Parents"
Twenty Twenty Television
United Kingdom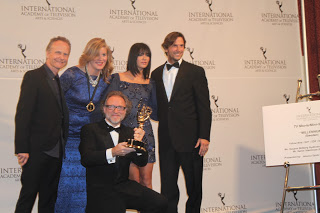 TV Movie/Mini-Series
"Millennium"
Yellow Bird / SVT / ZDF / Nordisk Film
Sweden
Presented by Jessica Szohr
Life with Murder
JS Kastner Productions / The National Film Board of Canada