It's long been said that wisdom, knowledge, and understanding grow out of tragedy. That is certainly the case with the tragic Australian bushfires. Reading about this tragedy has allowed us to get to know more about Australia as a whole and it's people. For example, did you know there is a group of Indigenous Australian women who form the Firesticks Alliance? This group's aim is to protect, conserve, and enhance the cultural and natural values of Australia and it's people through cultural fire and land management practices. This female-led Alliance, and an ode to the rebirth of Australia, is the inspiration behind the PH5 Spring/Summer 2021 Collection.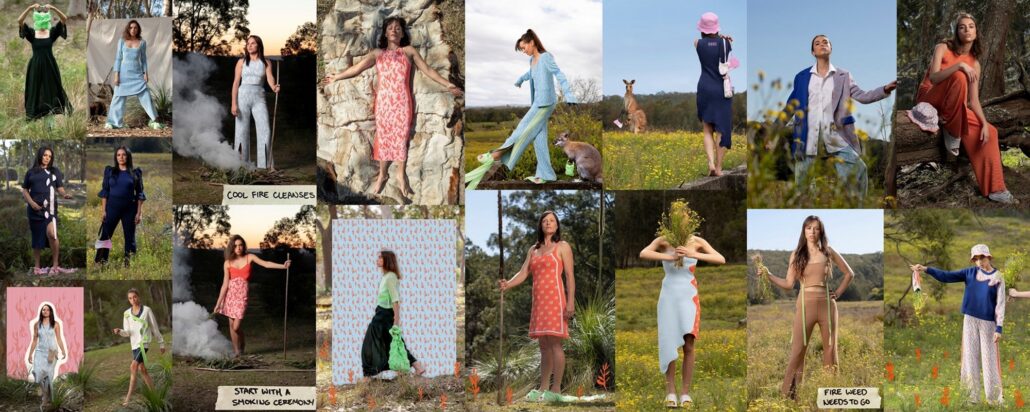 The New York-based knitwear brand continues to challenge the conventional knitwear industry with their whimsical designs and architectural dimension. Photographed on Awabakal land (home to Aboriginal Australians descended from the Awabakal tribe indigenous to the coastal area of New South Wales), the collection forces you to rethink what knitwear would be.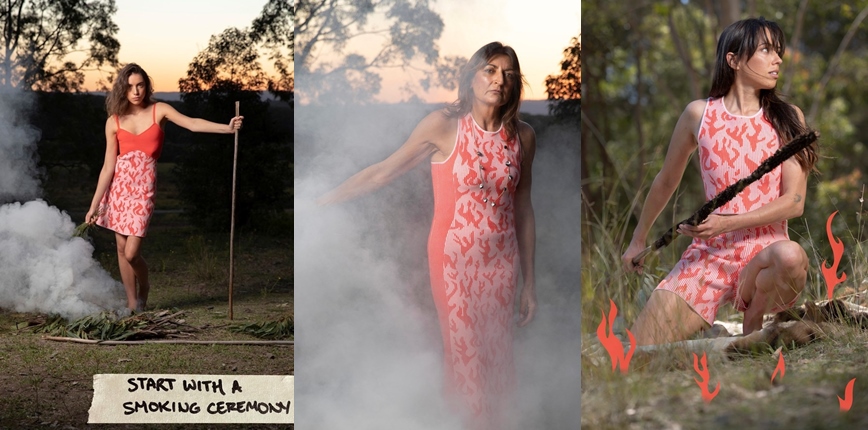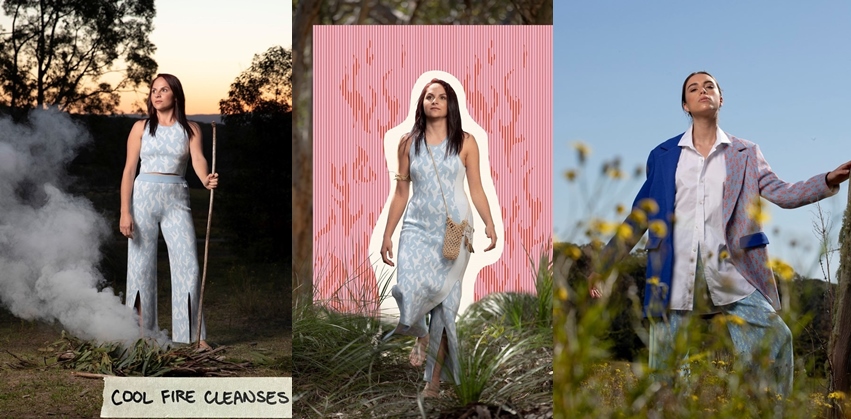 For the PH5 Spring/Summer 2021 Collection, new designer Zoe Champion's first collection, she recreated some of the label's signature silhouettes. These include their asymmetric and wave dresses, as well as their wide-leg pants. These silhouettes join new pieces and elements such as a capsule of handbags and hats made from their innovative knitwear techniques and materials.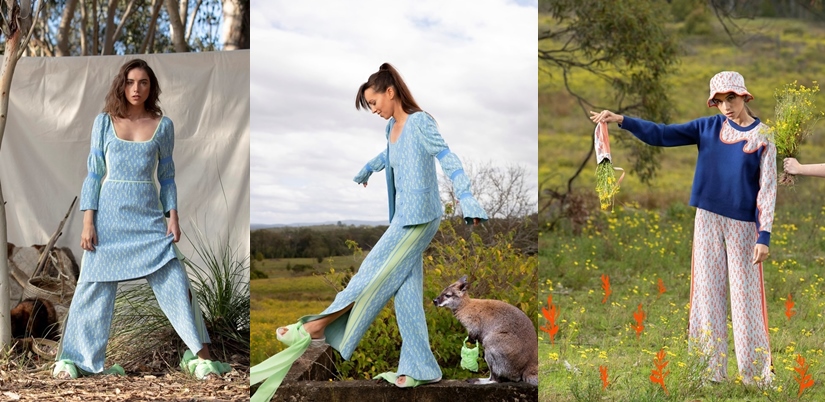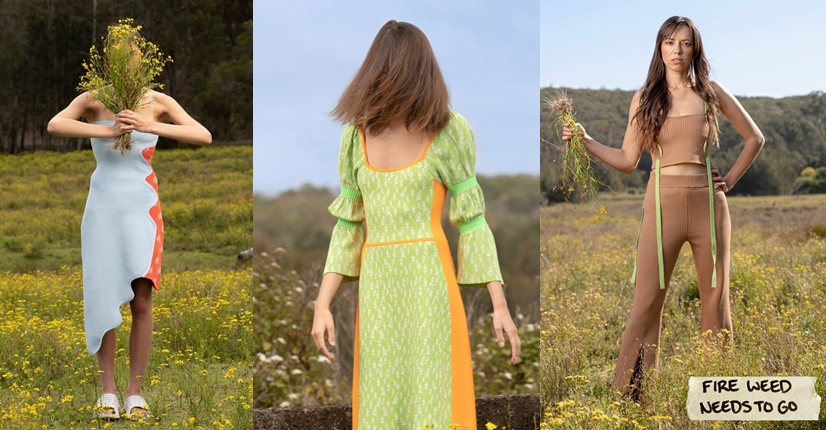 Prevalent throughout the collection is an engineered flame print in various sizes representing the fire spirit. Naturally, the collection's color palette includes flame orange, as well as Pantone Spring/Summer 2021 trend colors – Burnt Coral, Marigold, and Cerulean. Mixed in are classic hues like navy, and earth tones. Bold details include laces woven throughout pieces and tiered gatherings on dresses, sweaters, and skirts.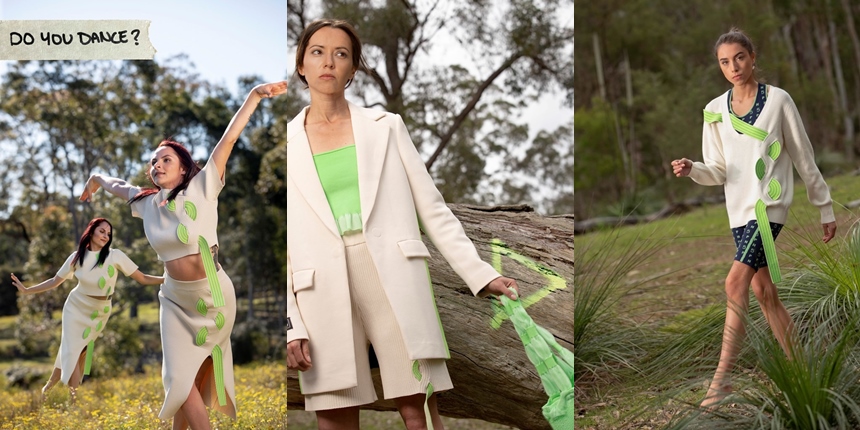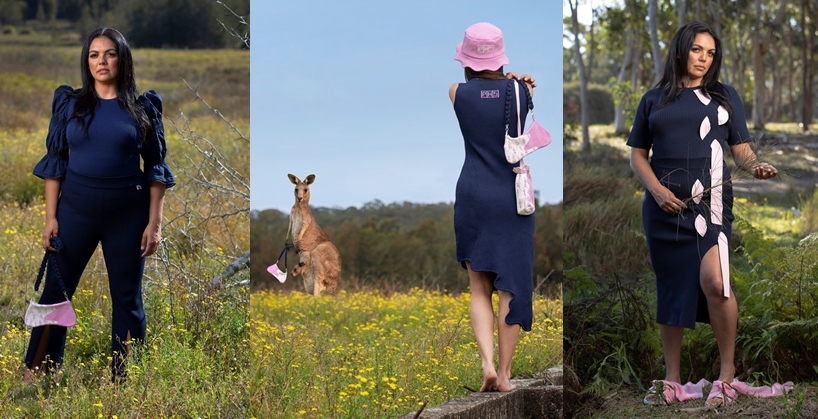 We love it when designers use their voices to bring attention to important issues. We look forward to seeing what Zoe Champion does during her tenure at PH5. What are your thoughts on the PH5 Spring/Summer 2021 Collection and the inspiration behind it?