It is officially winter. The temperature is limbo-ing down the thermometer and although Christmas is a mere four days away and we may not have a white Christmas, we're destined to have snow very soon. While the sun still shines during the winter season, its still a drab season. There will be lots of murky browns, steely greys, somber blues and of course black but fear not, for colored denim is here to the rescue of a blah winter and
Vanilla Star Jeans
has got you covered.
Go against the winter blues and ease into Spring with an array of colorful denim from Vanilla Star Jeans. Electrify your look with sexy skinnies and leggings that are much more unexpected in neon and bright hues. Vanilla Star's Colored Denim are the perfect alternative to the everyday blues, they give any outfit a punch of color while still protecting your legs from those "wintry mix" ahead. But of course if you must be blue, why not go for a vibrant one like these, also from Vanilla Star Jeans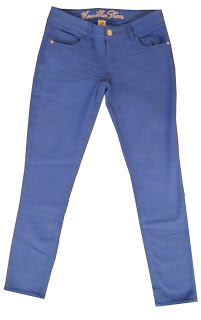 You naturally might be thinking of your budget but these are a major steal at $39.00. That's right, you can be on trend and on a budget! Where can you get your hands on these brilliant jeans? Go to Mandee, Sears, jcpenney, Macy's, Kohl's, Belk, BonTon, Amazon.com etc.
Happy Shopping