When it comes to eyebrow perfection, Tweezerman's original, award winning Slant Tweezer is my go-to. Not only do they offer perfectly aligned, hand-filed precision tips, they come in a variety of fun, fabulous prints that can easily coordinate your makeup bag; but be on alert, the bold prints can be discontinued at any given time, so if you see one you love, grab it quickly. Just like the below Roses Slant Tweezer, it's already gone. The floral-patterned stainless steel beauty also bloomed with colorful silhouettes of Tulips and Daisies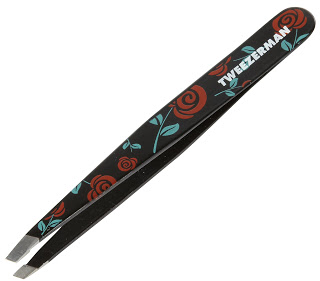 But fear not because Tweezerman has a vast array of quirky, chic and bold designs available, including a brand new designer collection series with Cynthia Rowley (who not too long ago made bandaids oh-so-chic). Tweeze in style with this striking tool that combines Tweezerman's smart slant with eye-catching prints from the New York fashion designer.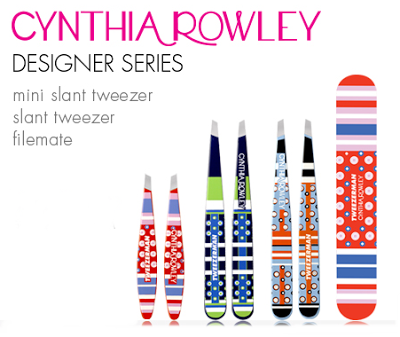 As with all Tweezerman's Slant Tweezers (regular and mini), the angled tip rests comfortably against your skin for easy, painless plucking while the carefully calculated tension ensures ultimate precision. The stainless steel is durable and easy to clean and the small size makes taking it with you a non-issue.
This collection is available now at Sephora and Sephora.com. The Slant Tweezer retails for $25.00, the Mini Slant for $15.00 and the Filemate for $5.00.