I'm a huge fan of Michael Kors, both as a designer and a TV Personality/judge on Project Runway, so when I, along with 100 other influencers, were selected by Michael Kors to celebrate the release of their Paris Limited Edition Runway Watch, I jumped at the chance to participate. Now I have declared my love for rose gold several times, so discussing how I will style this watch was very easy. I have always had a strong interest in watches, how they are made, how they are sold, how to wear them. In fact, reading testimonials from Watch Trading students is one interesting way to learn more about the watch trade and how people make so much money trading these accessories. So once I had learned a bit more about that side of things, I was so happy to influence a watch. First a little about the beautiful Michael Kors Watch:
Content and/or other value provided by our partner, Michael Kors.
The dazzling chronograph, the second release in a series of destination-inspired watches (the New York Limited Edition Watch was the first), is an adaptation of the best-selling Michael Kors Runway style. The timepiece is rendered in a rose gold tone and has a sporty masculine look. In paying homage to the iconic city, the dial displays the edition number and the words "Paris" in script, while the case-back features an etched graphic of the skyline with the Eiffel Tower at its center. Additionally, the dial is embellished with a 2.5 mm diamond at the number-12 index, adding a sense of jet-set glamour to the iconic style.
Content and/or other value provided by our partner, Michael Kors.
"Paris has always had-and will always have-a special place in my heart. I have nothing but fond memories of working there over a decade ago, and last year we opened one of our biggest Michael Kors flagships on Rue Saint Honoré," says Kors. "And of course, I love the Parisian style! It's glamorous, sporty and timeless-just like this watch."
As for what I'd style it with, I envision pairing this chic Parisian-inspired watch with a look that's both feminine and tough – both dominate traits of my personality. I think the vintage Ryu Lace dress is perfect to offset the gold in the watch and I love the color chocolate paired with rose gold and I love the silhouette of the Muubaa Monteria Dark Chocolate leather jacket and of course, you bring the entire look together with an edgy pump that features attributes of both the dress and the jacket – girly and edgy.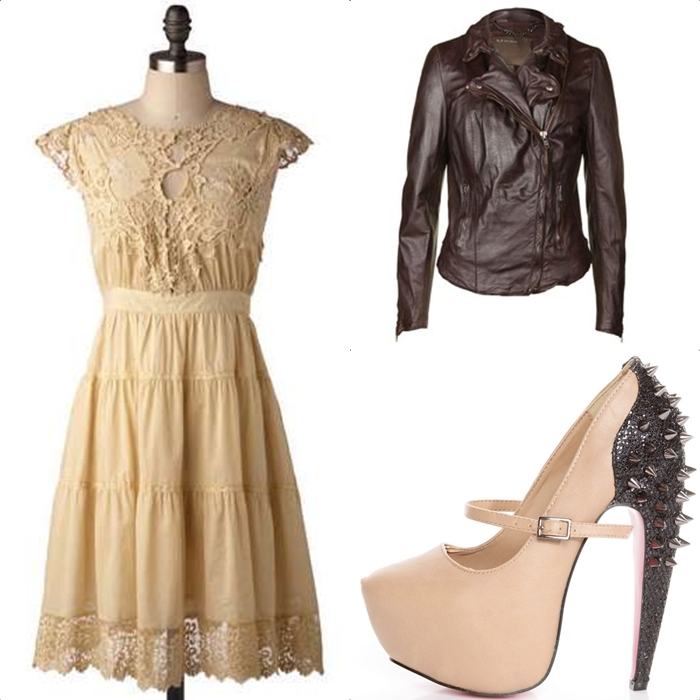 The Paris Limited Edition Runway Watch is presented in a luxe brown collector's box with a plush interior. A "Michael Kors Limited Edition" plaque is nestled inside the box, elevating the exclusivity. To celebrate the debut of this new watch, Michael Kors will kick off its #MKTimeless social media campaign. Fans can post photos of their Michael Kors watches – styled and shot as they choose – to Instagram or Twitter with the hashtag #MKTimeless so tweet and tag the below post!
Love your Michael Kors watch? Show us how you wear it! Share your photo on Instagram with the tag #MKTimeless for a chance to win our Paris Limited Edition Runway watch.
The Paris Limited Edition Runway Watch will be available at premier retailers and www.michaelkors.com on October 15th and will retail for $650.00.
Watch Images & Product Info courtesy of Michael Kors.