Clean, beautiful skin was the name of the game for
Per-fekt Beauty
backstage at Alon Livne's Fall 2013 Collection Show, under the direction of lead makeup artist Susan Hallili. To achieve this look,
Per-fekt Skin Perfecting Gel
was applied to the models faces. As a departure from typical complexion products, the Skin Perfecting Gel does in one product what a primer, foundation, color corrector and finishing powder would do all together. Its gel-mousse formula and sheer color pigments help for it to apply to the face smoothly while providing coverage.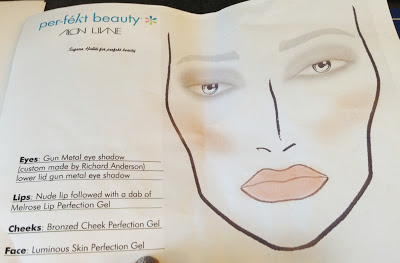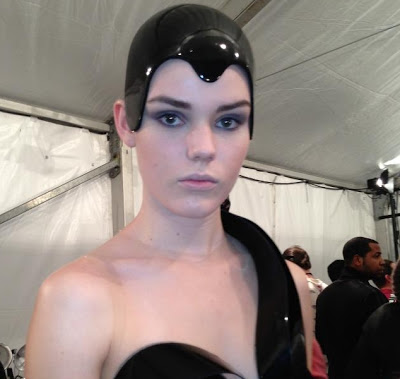 The eyes were kept monochromatic with a muted gunmetal shadow custom- made by the brand's founder, Richard Anderson. The Cheek and Lip perfection gels were applied to the respective areas in the colors bronze and melrose, respectively.
***A huge thank you to Fashion and Beauty Contributor, Laura A. Floyd of Blush and Beakers for covering Backstage Beauty for My Life on and off the Guest List this season. Make sure to check out her blog.