Hey beauty lovers, did you know someone special is having a 15th birthday this year? That's right, this year marks beauty haven,
Sephora
's, 15th birthday but unlike most birthday girls, Sephora is doing something different.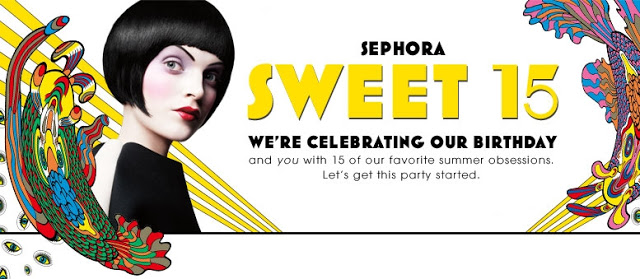 It may be Sephora's birthday, but they want to celebrate you! Revel in their burst of brand-new beauty as you enjoy complimentary makeovers, skincare consultations, and more at their in-store parties every Saturday from June 8th-29th. But there's more – not only do you leave with a new look, you can also walk out with a special birthday gift!* Not a bad way to celebrate Sephora.
* Valid while supplies last with your $50.00 purchase. One offer per person. Not redeemable for cash or credit.