We are the type to sit down with a platter of cheese and crackers and be completely content. We have actually this entertainment platter as breakfast, lunch and a few times dinner. It is an enjoyable and very satisfying meal, one which of course is owed all to the cheese you use. Once you start with a great gourmet or artisan cheese, nothing else matters. Today we share three of our favorite artisan cheese brands,
Roth Cheese
,
Sartori Cheese
, and
Chavrie Cheese
, that we love to snack on, entertain with and prepare delicious dishes with.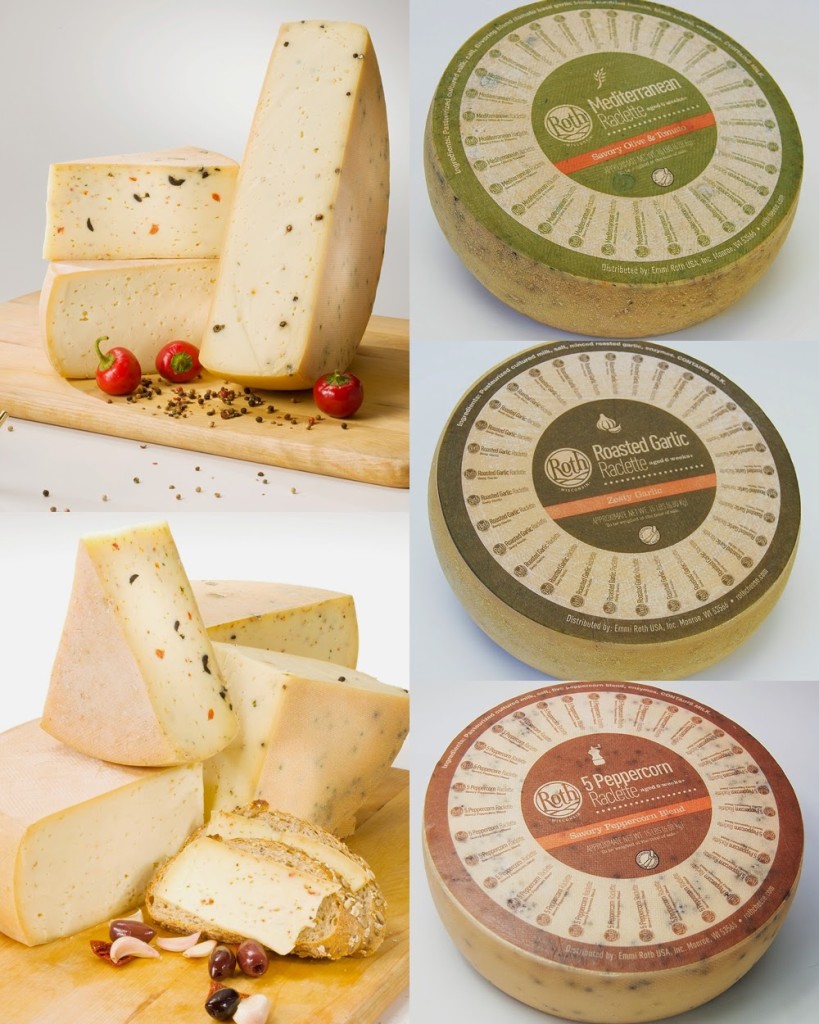 A recent introduction to us, we're finding ourselves adding the award-winning Roth Cheese selections to our rotation of toasted sandwiches. Last year Roth Cheese took home 24 awards and they are sure to continue taking home honors with the introduction of three new flavored Raclette cheeses: Roasted Garlic, 5 Peppercorn and Mediterranean. Raclette, a delicious Swiss tradition, is perfect for melting. This mild but very flavorful cheese boasts a delicious creamy texture, making it the perfect choice to bring bold flavor to recipes and dishes that call for melted cheese. Use the Roasted Garlic, 5 Peppercorn and Mediterranean Cheese to top foods such as pizza, burgers, and pasta, basically any recipe that calls for mozzarella or cheddar cheese. Roth Raclette and the new flavored Raclettes are available at www.rothcheese.com, select grocery stores, and deli counters throughout the US.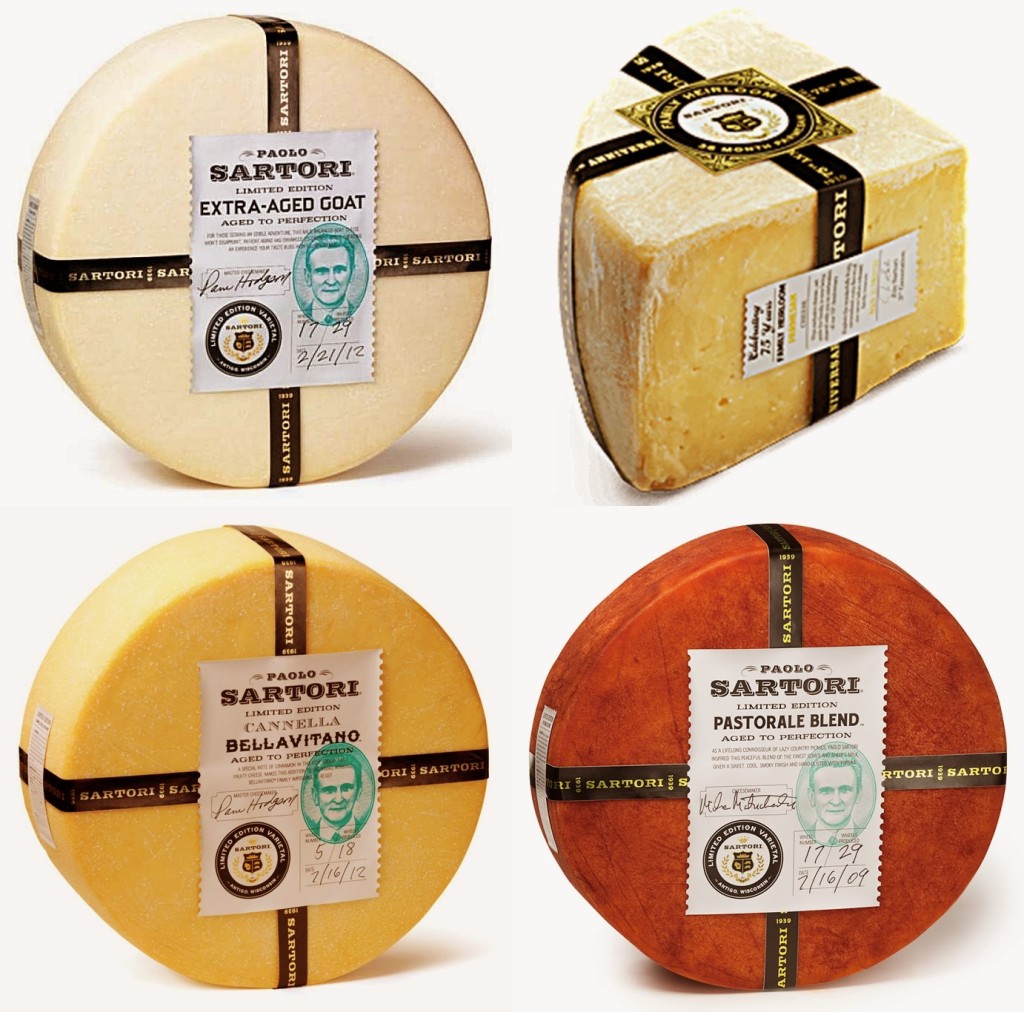 Sartori Cheese is an old favorite that we have loved for quite a while – we've even shared our obsession with Satori. We've enjoyed our go-to-flavor, Extra-Aged Goat on numerous occasions, and indulged in the Chai BellaVitano and Peppermint BellaVitano during the holiday season. With such extraordinary flavors, it should come as no surprise that Sartori also has some award-winning cheeses; their Extra-Aged Asiago was named "Best Asiago", while their SarVecchio® Parmesan received a "Best of Class" in the shredded cheese open class in this year's World Championship Cheese Contest held in Madison, WI against 2,600 entries from a total of 22 countries. This year also marks Sartori's 75th Anniversary, and they're celebrating by sharing their never-before-released Family Heirloom Parmesan (2nd in the above photo), an exclusive cheese that is wonderfully fruity, and full of caramelized nutty flavors. Based in Plymouth, Wisconsin, Sartori has an impressive array of award winning cheese noted for innovative approaches and consistent top quality across their entire line. For more information on Sartori, visit http://www.sartoricheese.com.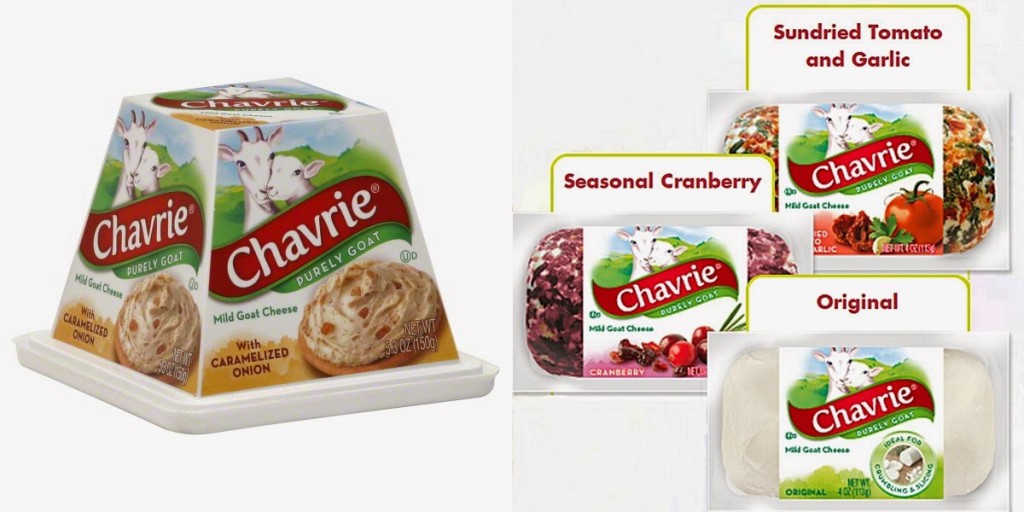 The Chavrie® Cheese brand is another one that we've enjoyed, especially while at events. They offers a variety of fresh, gluten-free and Kosher-certified goat cheeses. While we've quite familiar with the creamy original Pyramid, we were completely blown away by the introduction of the Caramelized Onion Pyramid. and the Sweet Basil Pyramid practically has a cult following. The sweet flavor of the caramelized onions blended exquisitely with Chavrie's creamy goat cheese. We have also found ourselves slightly obsessing over the delicious taste of sundried tomatoes, savory garlic, and parsley that is the Sundried Tomato and Garlic Log. Introduced to the United States in 1989, Chavrie all natural fresh goat cheese is based on a classic French recipe and is created from the milk of local Amish farmers in the lush farmlands of Lancaster County, Pennsylvania. For more information on this delicious goat cheese, visit http://www.chavrie.com.