It's a fact that some items collected throughout our lives become keepsakes and hold great sentimental value. Sometimes it's obvious items but then there are those surprising and extraordinary items like
Zippo Lighters
, that strike a cord. Zippo is the iconic symbol for the American male and is known for their flip-top lighters that may just be lighters for some of you, but for many, they are
"treasured gifts, mementos, keepsakes and symbols of American history"
. To add a personal touch to these keepsakes you can even
print your photos on lighter
and cherish it forever. With a history that includes fan mail from some famous military generals and other military personnel, along with appearances in some of the biggest blockbuster movies as well as several Oscar nominated and winning films, it's no surprise that Zippo leaves a lasting and personal impression. That impression can be tested if you lose your lighter…..and unfortunately many have. For this reason, Zippo presents the
#ShareThePain
virtual support system for owners of lost lighters.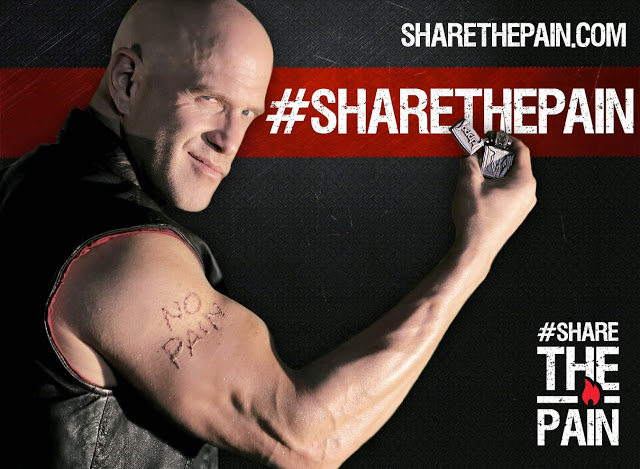 This virtual support campaign came about after Zippo continually received thousands of messages from heartbroken lighter owners who lost their cherished Zippo lighters. A recent survey by Zippo found that the average American spends 54,180 minutes, or 903 hours, of his or her life searching for lost belongings*. Did you know the U.S.'s top 5 most commonly lost items are:
Pen
Money
Lighter
Car keys
Jewelry
The study also showed that 68% of Zippo lighter owners in the US have lost their lighter and of those respondents, nearly 20 percent noted that they were "devastated". As Zippo lighters can be personalized and made unique with engravings, personal photos (you can now upload personal pictures and have them printed on a lighter) or favorite sports teams and brands, losing one can take an emotional toll on the owner. take a look at some tweets below:
Now despondent owners who lost their lighters can log on to www.ShareThePain.com to share their pain of losing their treasured Zippos, interact with the brand and Jax McFlame, the ultimate Zippo man and all-American tough guy, receive his words of wisdom, and start the healing process.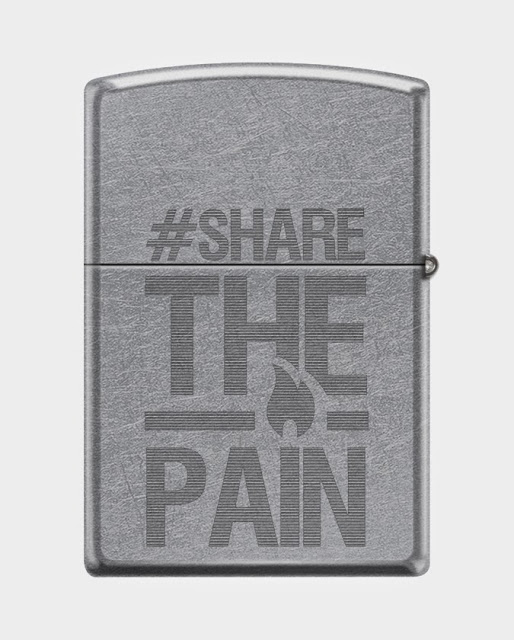 "We've been receiving letters, calls and e-mails for decades from Zippo fans sharing their sadness at having lost a cherished lighter," said David Warfel, global marketing director, Zippo. "These run the gamut from matter-of-fact messages about a fisherman dropping his Zippo overboard to heartfelt notes from American war veterans whose military-issued Zippos disappeared during combat."
Zippo Lighters make great gifts year' round but are especially great as Father's Day gifts, especially if someone you know has lost theirs. Just make it unique and personal to the intended recipient, be it your Dad, brother, uncle, etc. To  bring the sharing full circle, www.ShareThePain.com will also act as a forum to promote stories of "found" Zippo lighters.
*The Zippo study into lost items was conducted in January 2014 amongst 11,117 people across 10 countries and three continents. 1,030 Americans were surveyed as part of the study.