Growing up, there's nothing we enjoyed more than watching with than our mom creating delicious treats in our kitchen. It was with total adulation that we watched her every move and of course the gift of participating was priceless. We watched our mom make the best cakes, bread, drinks, and much more; as you can imagine, this fueled our love of creating. This is why when we were invited to brunch with Bread & Butter Wines and Chef Ashton Keefe to bake bread, we were ecstatic.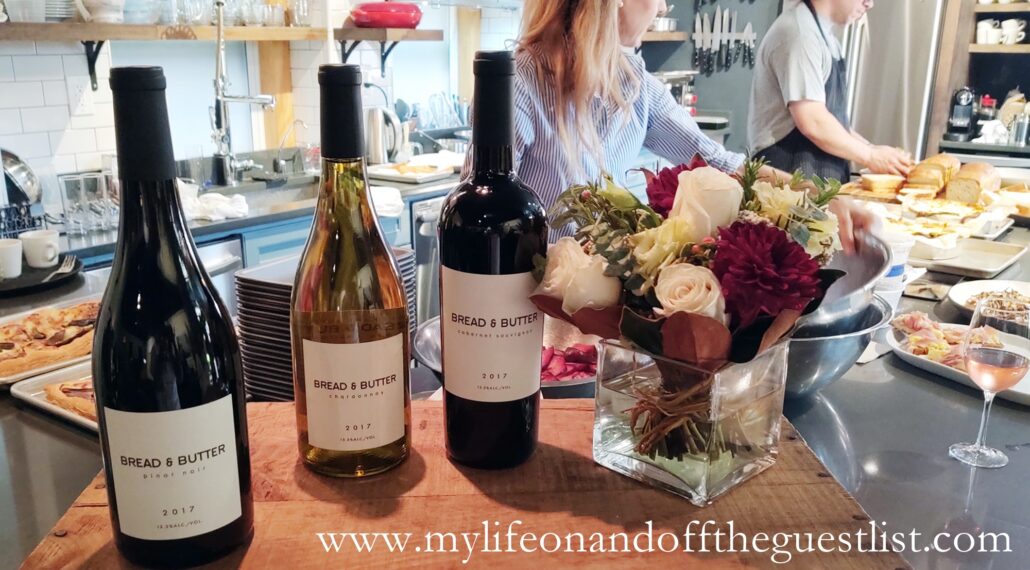 Although we were a little late, we jumped right into the breadmaking process with the approachable wines. The classic California wine company boasts easy-drinking wines with rich and lush fruit flavors. The entire breadmaking process brought back memories of helping our mom and how much fun we had creating delicious dishes in the kitchen.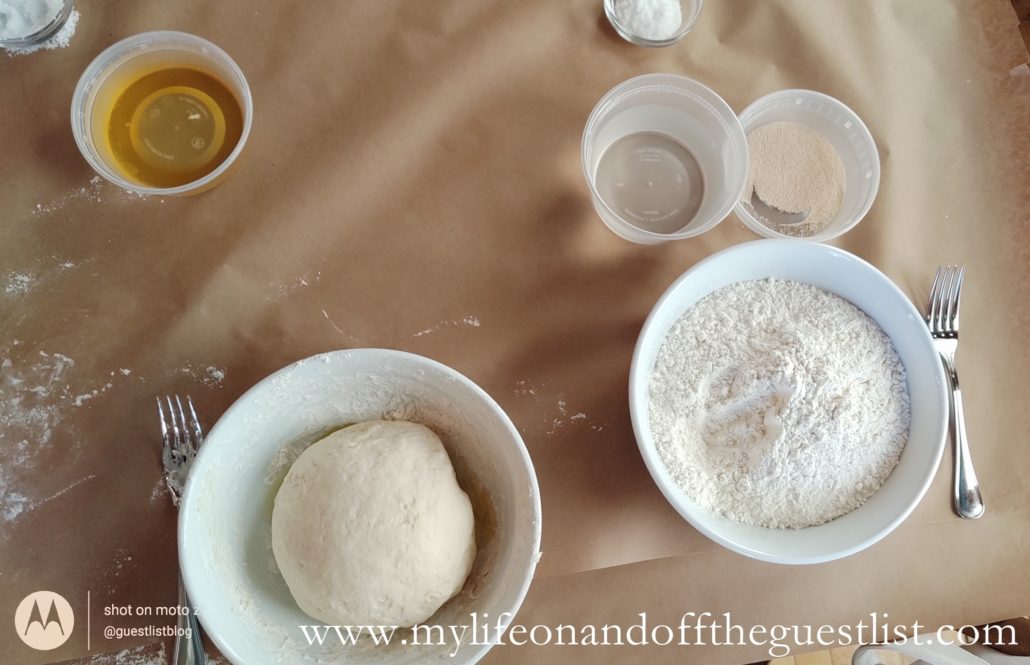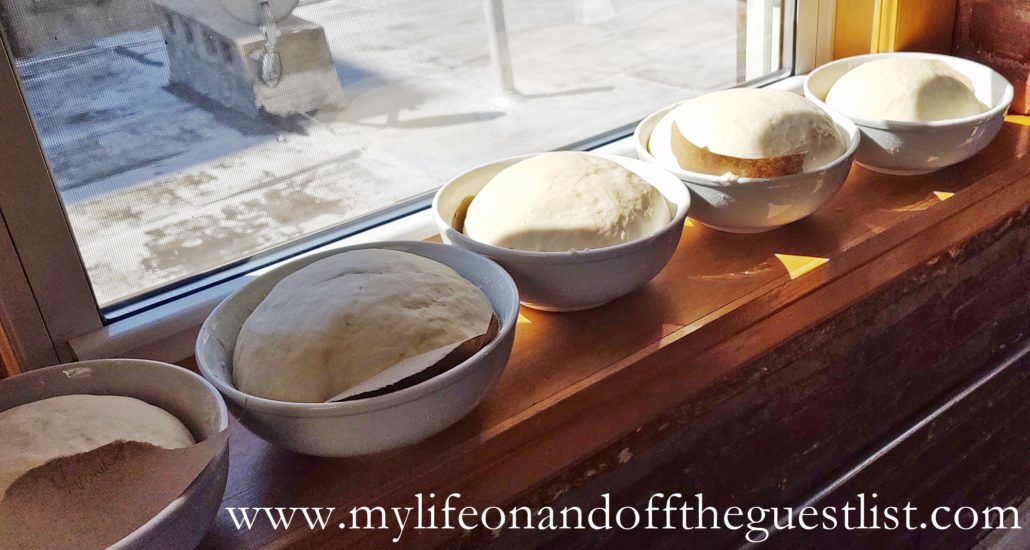 While we were waiting for our dough to rise and our delicious brunch by Chef Ashton Keefe, we learned quite a bit about Bread & Butter Wines. Throughout the day's event, we enjoyed three of their varietals, Bread & Butter Chardonnay California, Cabernet Sauvignon, Pinot Noir California, and their Rosé. The wines were wonderfully paired with the courses of our brunch.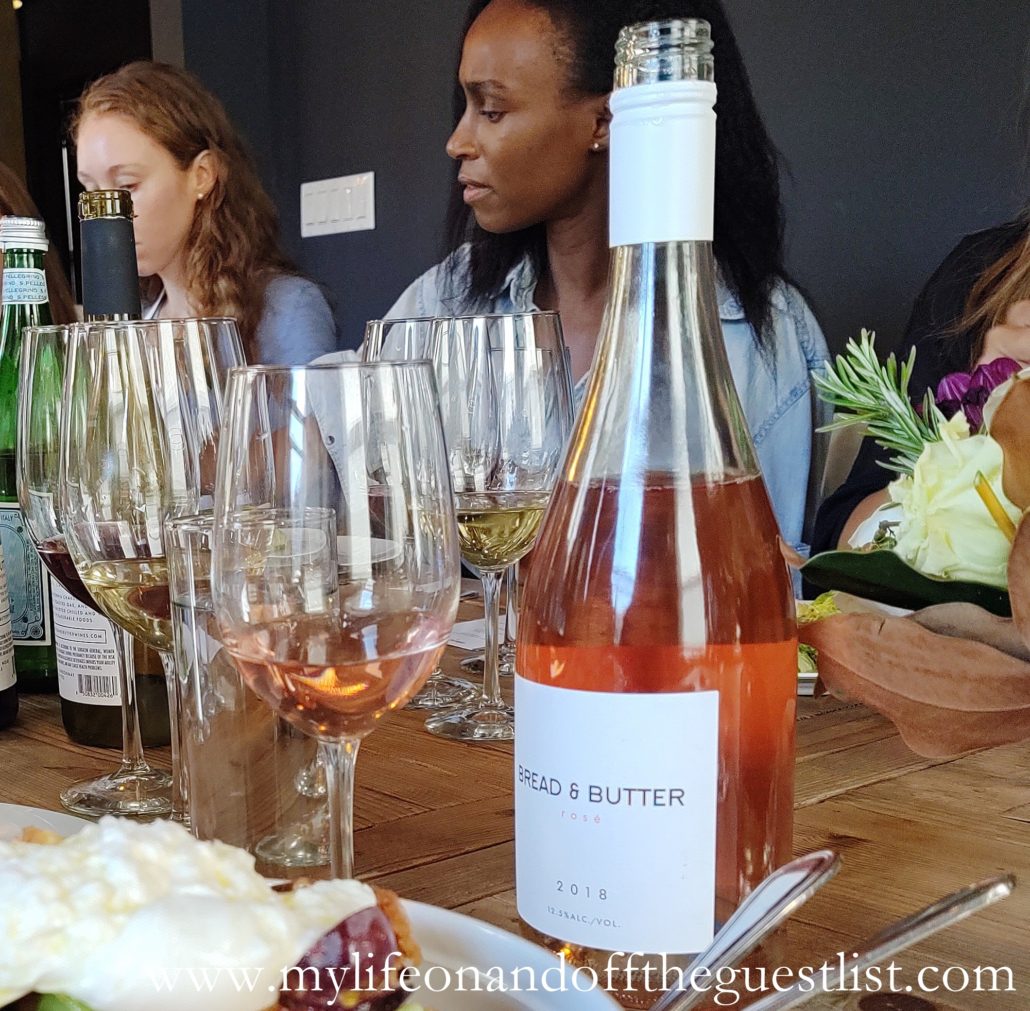 Pre-brunch, and again with our starters, we started with the Bread & Butter Wines Rosé. This delightful rosé features generous aromas of fresh strawberry, green melon with hints of hibiscus and rose petal. Its rich texture is complemented with balanced acidity leading to a refreshing and supple finish. The event started with "welcome toasts" consisting of eggs and prosciutto toast and mushroom and ricotta toast. Our brunch featured Gem Lettuce Salad with Bread & Butter Cabernet Sauvignon dressing; Harvest Panzanella with heirloom tomatoes, plums, fig, burrata and toasted bread; Vegetable Tart with eggplant, peas, parsley & eggs; Quiche with roasted zucchini and goat cheese with squash blossoms.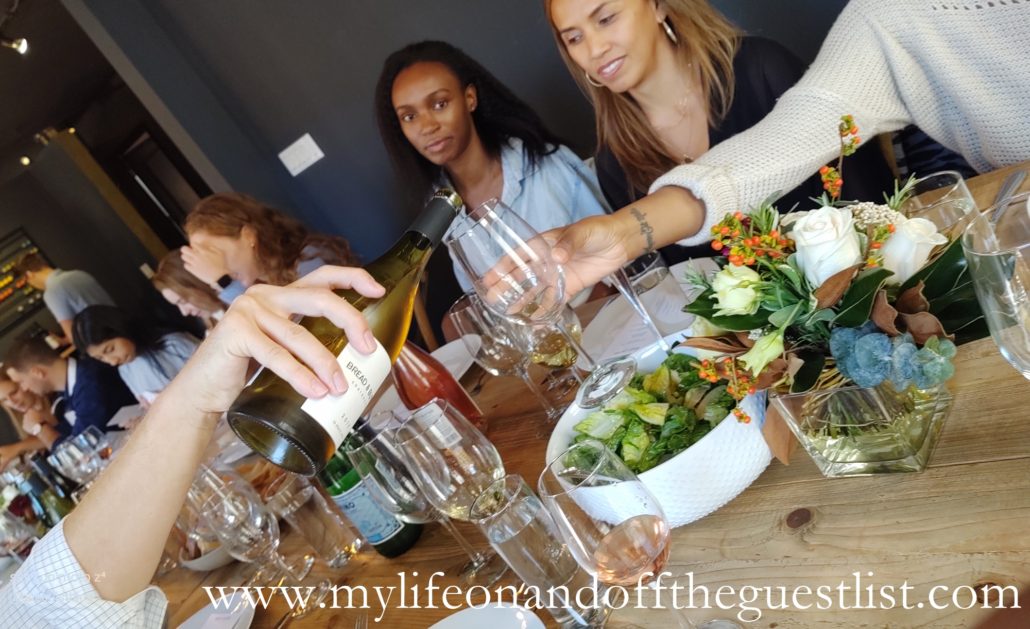 The Chardonnay (shown above) opens with rich notes of vanilla bean and almond husk, reminiscent of a decadent crème brûlée. The creamy notes are balanced by a soft minerality and a hint of tropical fruit.  Those creamy notes continue to your palate where they are joined with bright acidity and well-integrated oak that leads into a long, creamy finish.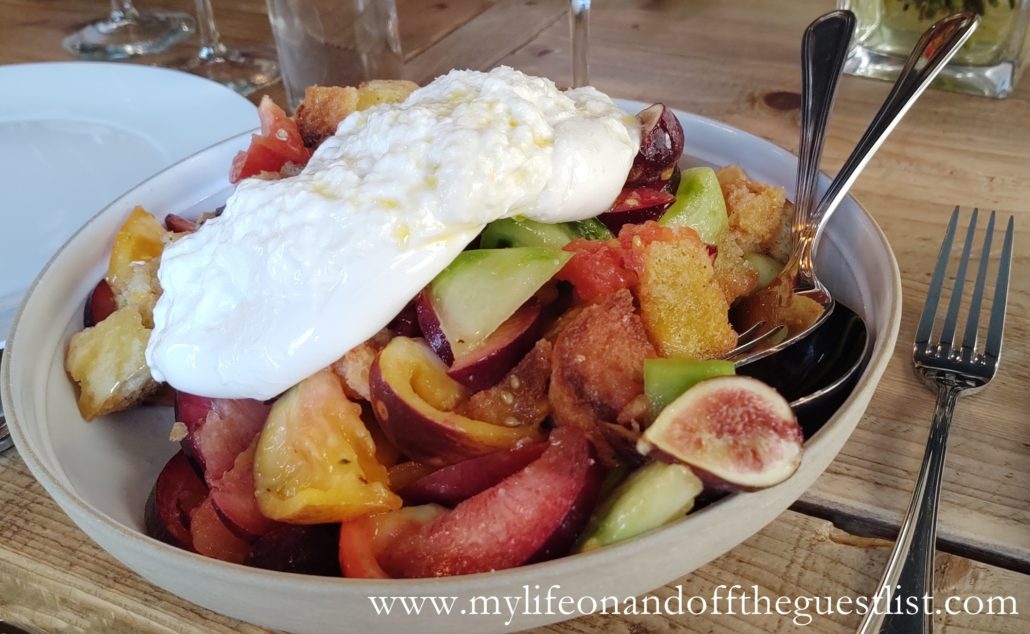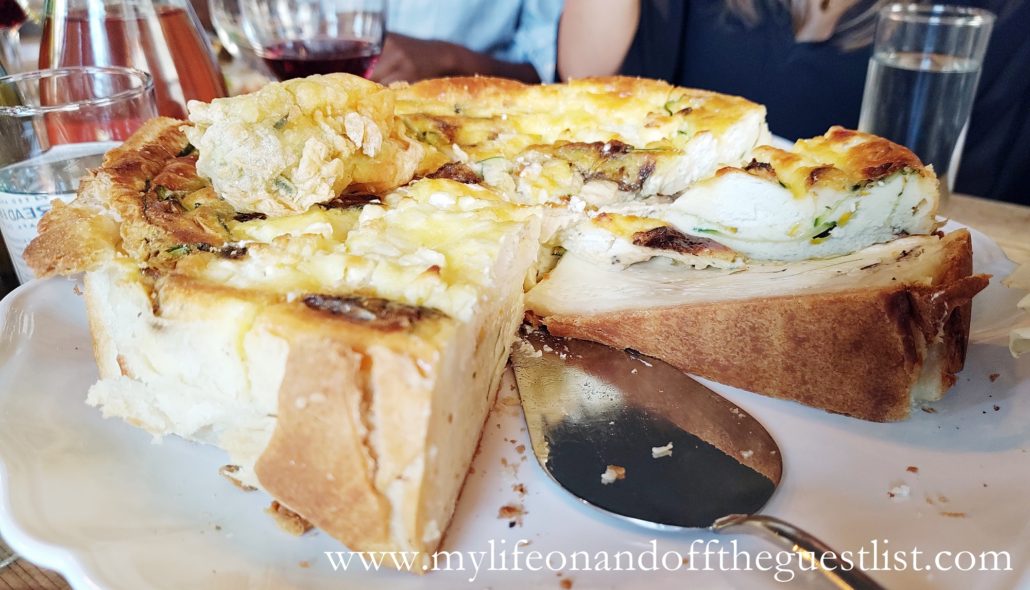 The Cabernet Sauvignon expresses captivating aromas of mocha, ripe berries, violets, and blackcurrant with intertwining layers of subtle black pepper, toasted oak, and rich vanilla. This beautifully crafted Cabernet Sauvignon enters the palate with layers of ripe blackberry and chocolate-covered cherries. The round mouthfeel is accented by soft tannins and a little spice that weaves into a smooth, lingering finish.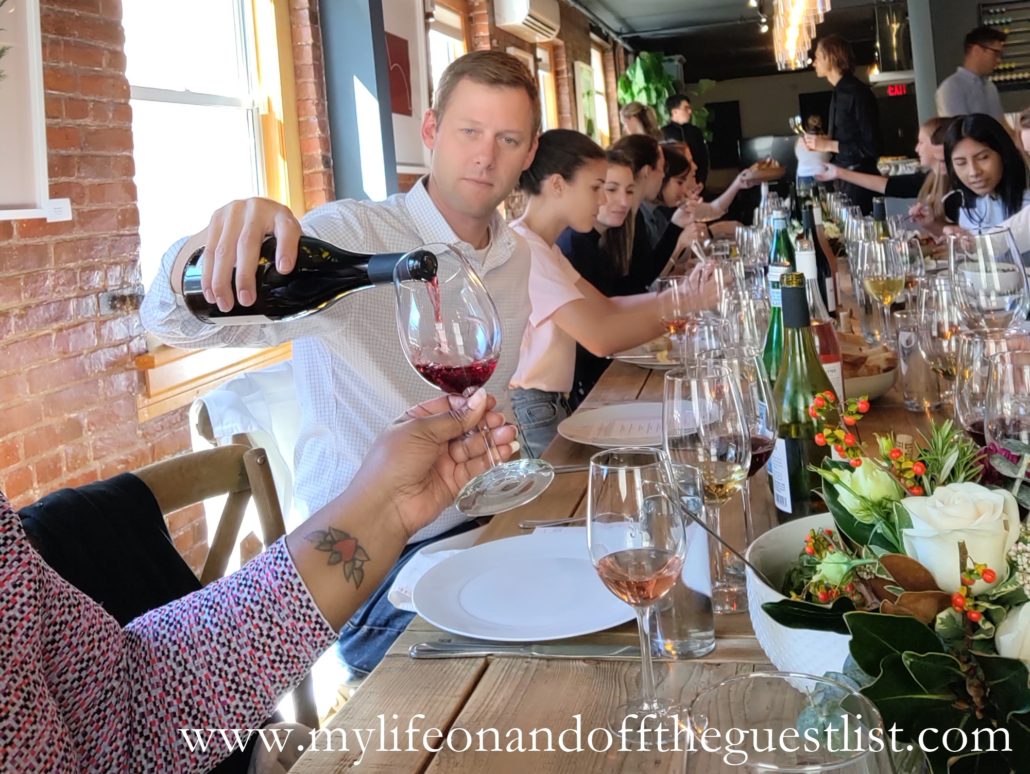 The above Pinot Noir boasts juicy red fruit. Think cherries and raspberries with a touch of cassis. It features delicate hints of cedar and bay leaf to balance the sweetness of the fruit; this creates an enduring bouquet.  That luscious fruit bouquet continues onto the palate, where it's joined by soft flavors of oak and savory notes. The rich mouthfeel is complemented by a long and beautifully smooth finish.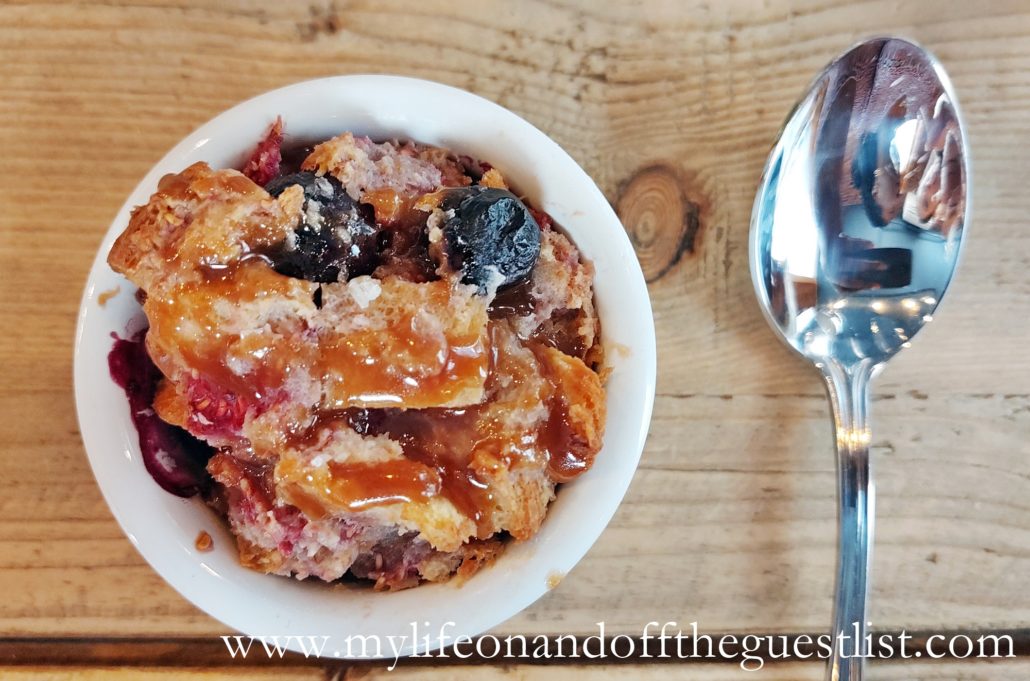 For dessert, we had a Boozy Bread Pudding with Bread & Butter Chardonnay and berries. We love the idea of adding the heavy berry and subtle spice of the Cabernet as a component of this delicious dessert. As you can imagine, we were quite full after that hearty brunch and was excited to take our dough, along with a bottle of Bread & Butter Wines, home to bake in own ovens. Let's just say, once we did, our fresh bread did not last very long.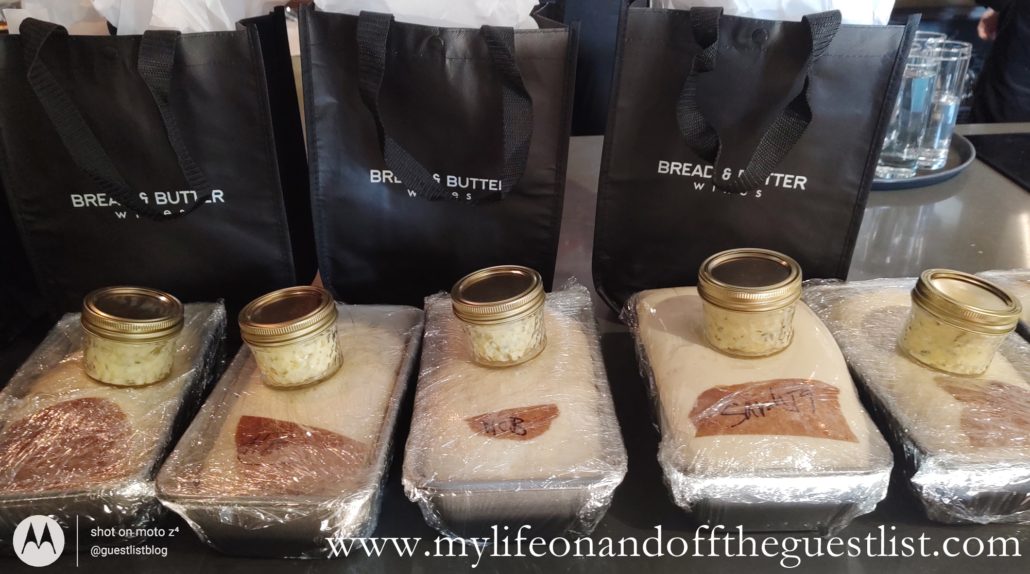 Have you tried one or more of the Bread & Butter Wines? What are your thoughts on these easy-drinking California wines?