Let me preface this review by saying that, in the past, I have indeed met a wing that I didn't like. It takes more than stumbling upon a recipe online to create an edible delicacy that inspire the senses. It truly takes an acute understanding of pairing certain tastes and flavors. Even with something as simple as a wing, one may think "oh it's as simple as cooking chicken". Oh nay! The tender little culinary arena of the revered
chicken wing
is not just your normal run of the mill poultry fix. It's completely about the flavor. The basic "getting the chicken" right is a given. However, it's the distinct and memorable flavor that makes all the difference between something just on a menu since people regularly ask for hot wings and something that is worthy of a stellar review…..like
International Wings Factory
!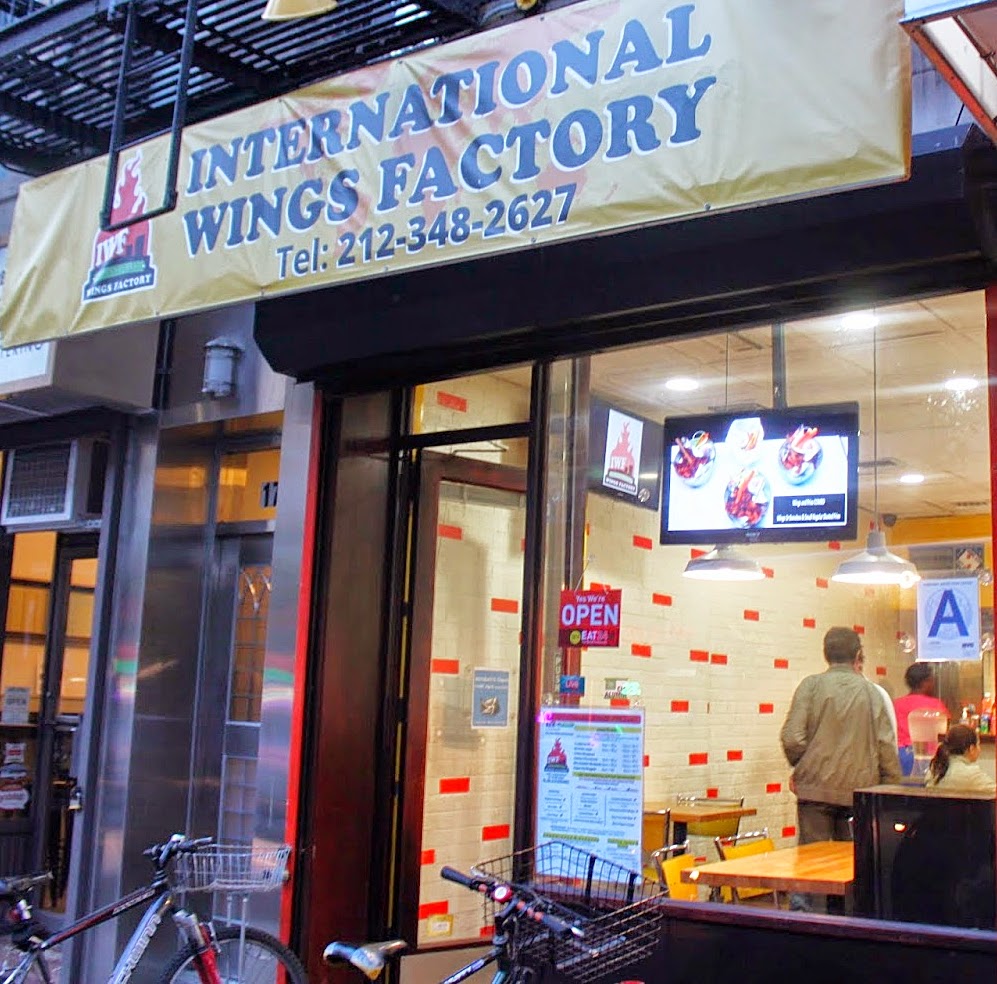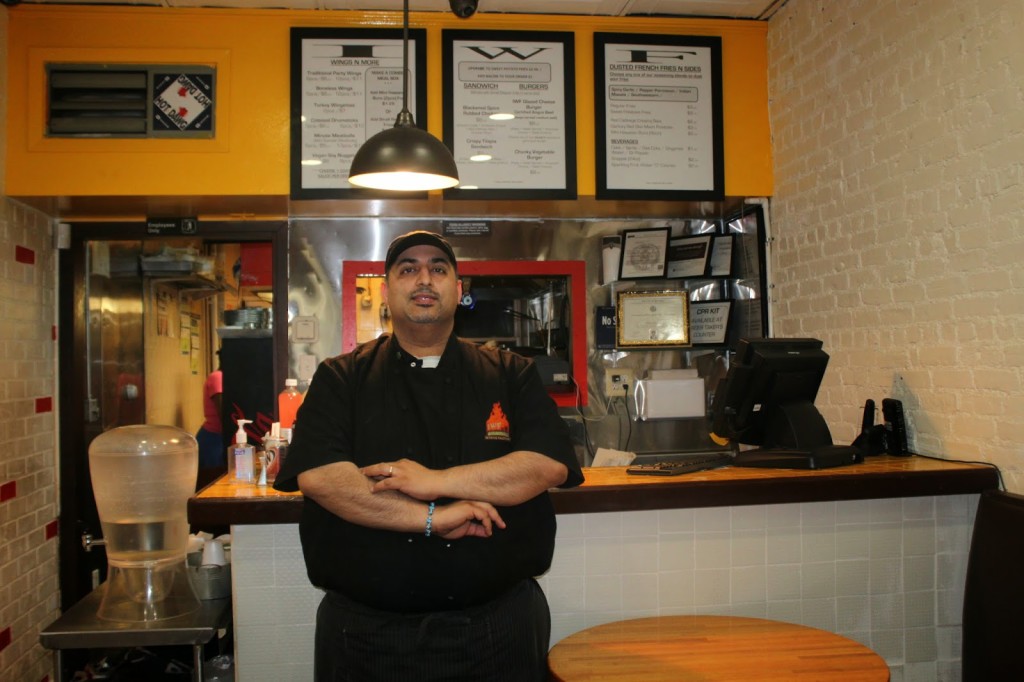 International Wings Factory is worthy, very worthy. There is a wealth of wings to be had in New York City but this establishment takes a well-deserved prize. Why? It may be their size; they have one location which is handled by its founder and head Chef Deepak Ballaney, so the integrity of the attention to flavor is preserved. It could be their aesthetic. They take the infamous wing, cook it to perfection then give it 'around the globe' treatment with a clever and honed arrangement of international ingredients. The result is a menu of wings that live up to the establishment's name and an adventurous wing-lover's palette.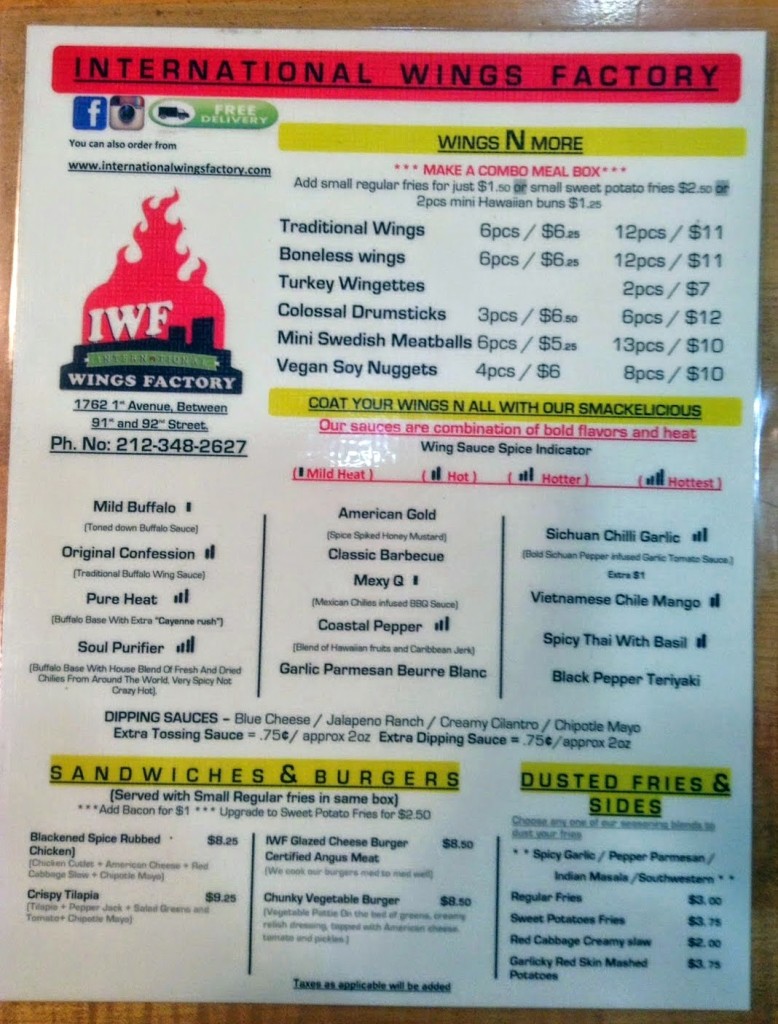 International Wings Factory needs no more bells and whistles than their delicious sounding menu. At first glance the only delightfully overwhelming factor was whether to take my palette to the Far East or the Caribbean. I greedily opted to visit several places as the premise is to choose your wing, bone-in or boneless then choose one of the international coatings for your wings to be covered in along with a freshly made dipping sauce. For adventurists, food-lovers and vegans alike there are also meatballs and soy nuggets to enjoy along with regular and sweet potato fries that you can add some pep to with a flavor dusting.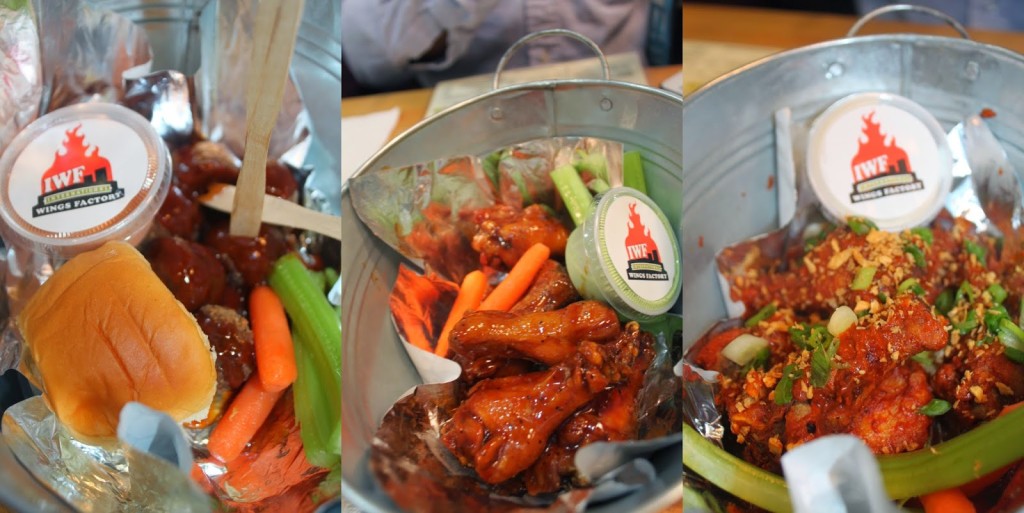 I eventually chose to try five different flavor pairings. The first was the meatballs covered in
Mexy Q,
a
spicy and zesty sauce with a
Chipotle Mayo
dipping sauce. It had great heat and spiciness with the mayo adding another layer of balanced flavored heat and coolness. Then I tried the wings covered in a
Black Pepper Teriyaki
coating and a
Creamy Cilantro
sauce. The balance of hot and sweet was perfection while the sauce added a layer of "herby" freshness that didn't at all disappoint. Next I tried wings coated in
Coastal Pepper
, a mix of Hawaiian and Caribbean jerk spices, served with a
Jalapeño Ranch
dipping sauce. With this one, you're first hit with the sweet then the mounting heat swoops in to deliver that familiar jerk flavor only to be cooled off by the balance of the spicy heat and cool of the dipping sauce. Finally, packed with Chinese flavor and a veil of heat that is not overpowering but enough to tang up the presence of the garlic is the
Sichuan Chili Garlic
wings. The classic blue cheese it was paired with brought down the welcomed heat with its classic salty sharp flavor.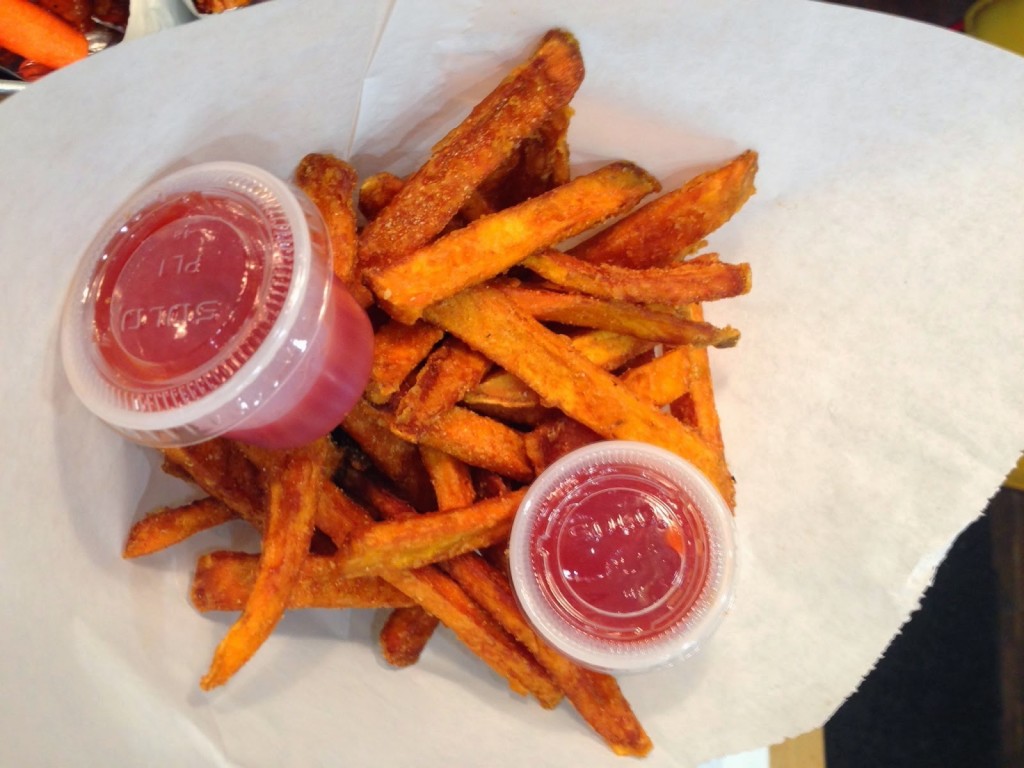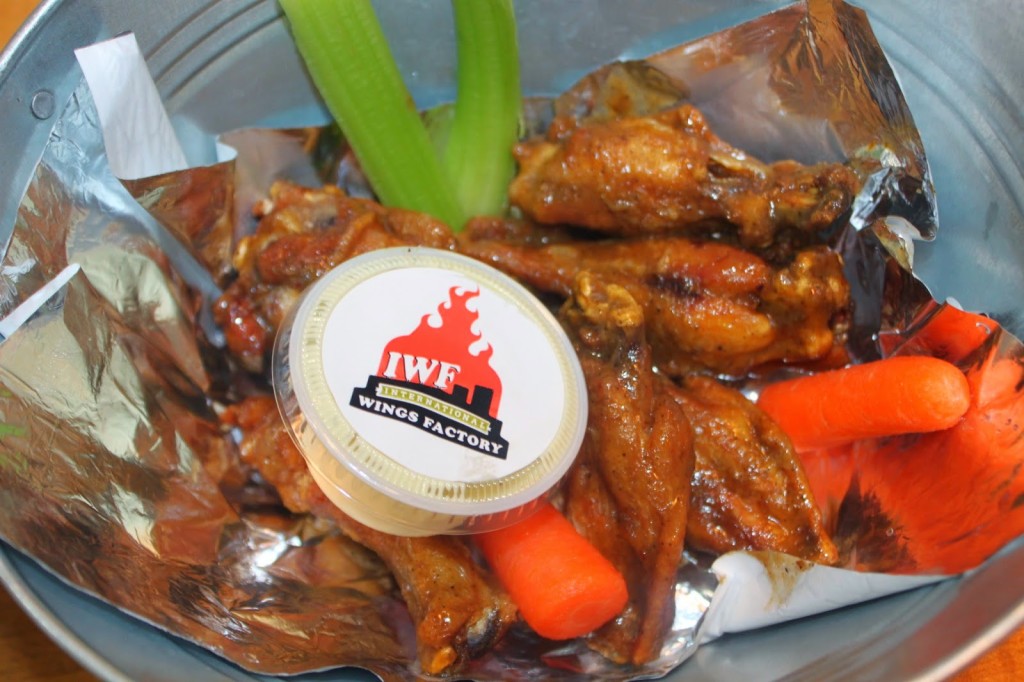 Accompanying my dishes was a phenomenal side of Sweet Potato Fries lightly coated in a Spicy Garlic dusting. Applying the dusting to these freshly fried potatoes was a perfect way to lock in the flavor as the savory and the sweet paired together quite deliciously. It's comforting to know that Chef Deepak Ballaney makes everything – coating, sauce and dusting fresh each day himself and that you're not getting pre-packed, pre-frozen or dehydrated flavors masked to appear fresh. Whether indulging in the scrumptious wing groupings or even other menu items like a Blackened Spice Rubbed Chicken or Crispy Tilapia sandwich, Angus or Chunky Vegetable Burger or even Turkey Wingettes, the flavors offered here are undeniably great, wings down.
International Wings Factory
1762 First Avenue
New York, NY 10128
212.348.2627