Introducing the sensational summer delight, Confetti Crunchy Mandarin Oranges, a delicious summer snack. Brace yourself for the newest, guilt-free obsession that's about to take your taste buds on a tantalizing journey. These delicious half-moon-shaped "chips", crafted exclusively from succulent mandarin oranges, redefine snacking excellence with their irresistible flavor and the nutritional power they pack.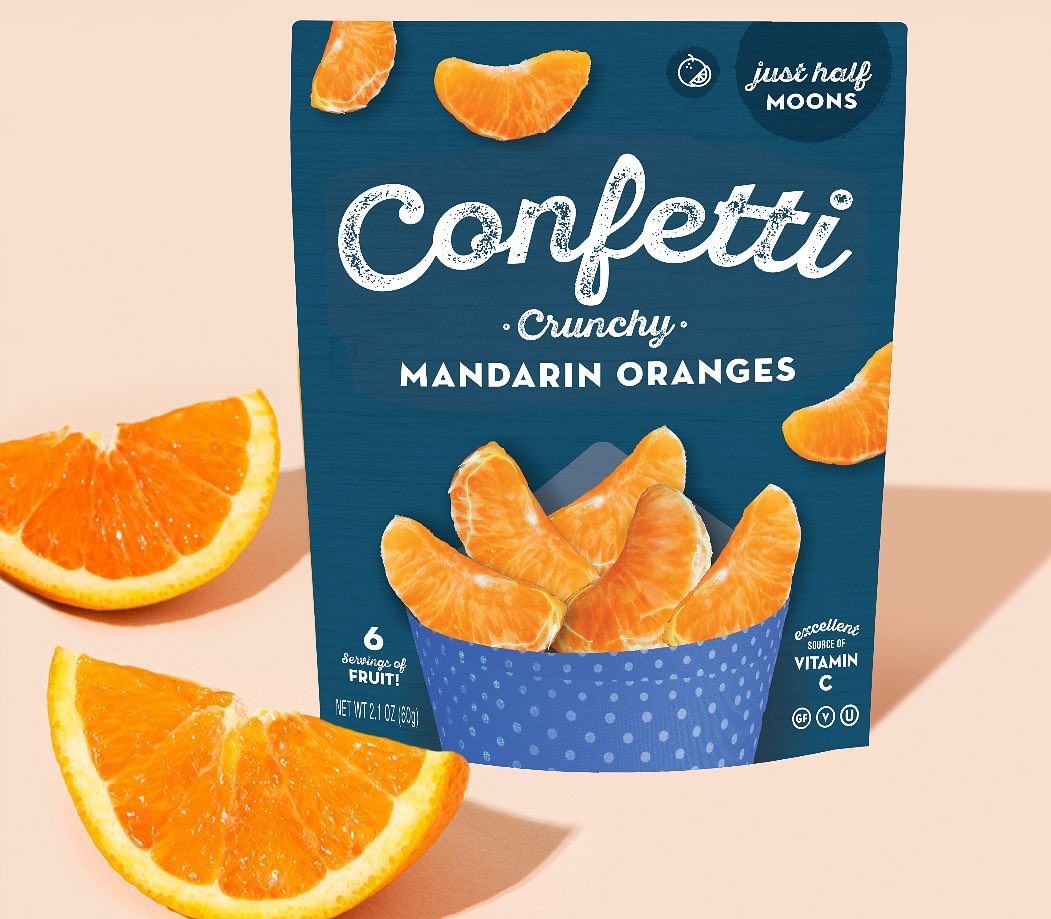 What sets Confetti Crunchy Mandarin Oranges apart is their ingenious upcycled concept, transforming mandarin oranges into crispy, delectable "chips" through a meticulous slow-baking process. The result? A vegan, non-GMO, and gluten-free snack that will perfectly line up with your healthy eating choices. Bite after bite, relish the guilt-free pleasure, knowing you're indulging in nature's goodness.
Packed with vibrant zest and abundant vitamin C, these sun-kissed delights serve as a formidable nutrient defense. Their alluring half-moon shape not only captivates the eye but also promises a burst of citrusy refreshment. Confetti Snacks understands the importance of minimal processing, ensuring that these mandarin "chips" remain true to their origins. By forgoing deep-frying, the brand preserves the authenticity of each slice, allowing the natural goodness to shine through.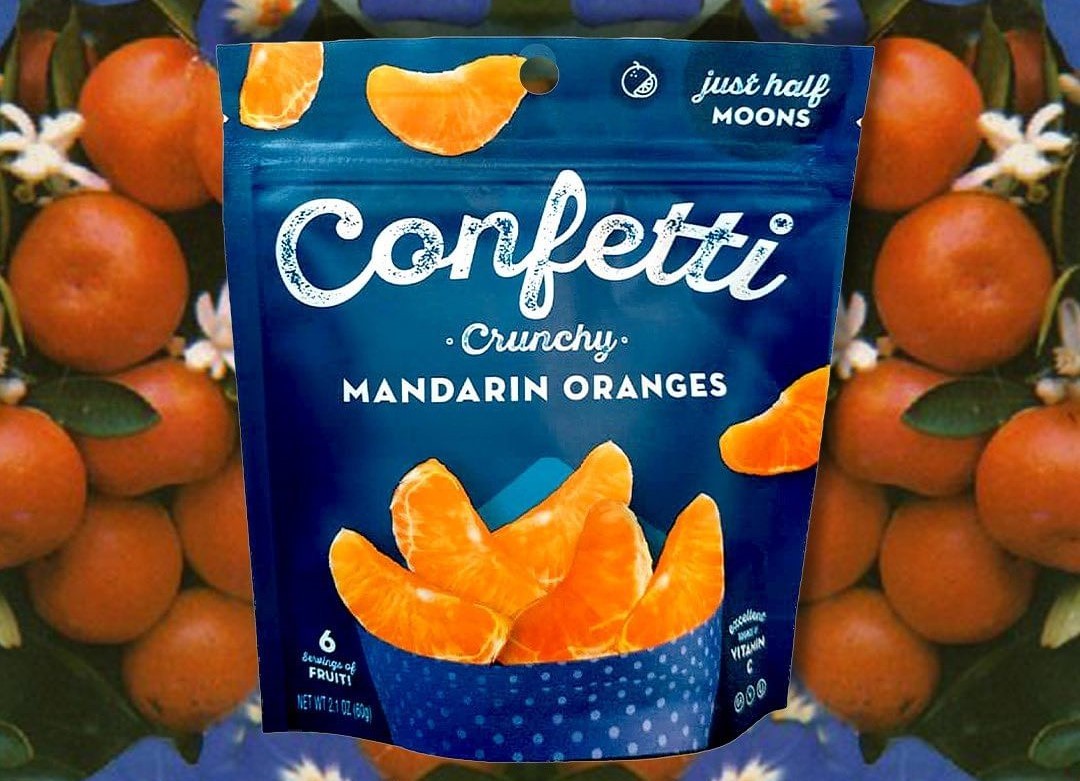 The secret to their lusciousness lies in the careful baking process. By maintaining a low and slow tempo, the mandarin "chips" emerge as golden treasures, exuding their natural orange hue and retaining vital vitamin C. As the sun-soaked days of summer approach, these bites of heaven are the ideal companions for every occasion. Whether it's a lively summer soirée, an exciting road trip, or a leisurely day at the beach, Confetti Mandarin "Chips" elevate your snacking game.
Each packet is a promise of wholesome satisfaction, boasting an impressive 12 servings. At just $5.00, it's a steal for the delectable delight that awaits. For those who can't get enough of this sensational snack, Confetti offers value-packed options with packs of 6 for $30.00 or 12 for $60.00, ensuring that your stash is always plentiful.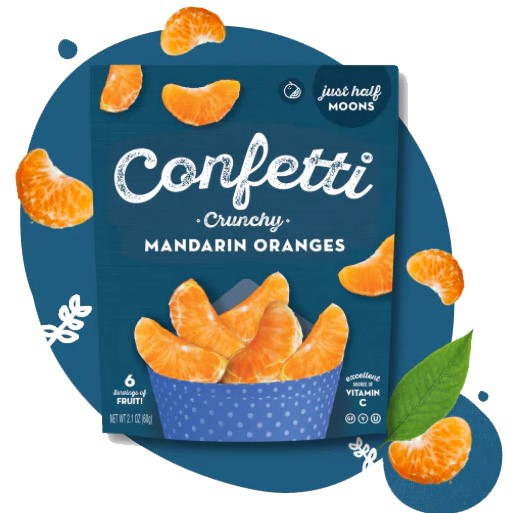 Get ready to savor the symphony of flavors, the vibrant colors, and the guilt-free crunch of Confetti Crunchy Mandarin Oranges. This summer's "it" snack has arrived, inviting you to relish in the juicy goodness of upcycled mandarin oranges like never before.