We love a good sweet wine during the summer, especially when trying to relax while the temperature increases to obnoxious levels of hot. Something about the refreshingly sweet palette makes sharing a glass of wine or two with friends a great way to take your mind off the heat. Today we highlight some of
VOGA Italia
's sweeter wine offerings, along in with a few full and rich wines from the very stylish brand. Are you ready to get to know the delicious VOGA Italia Wines?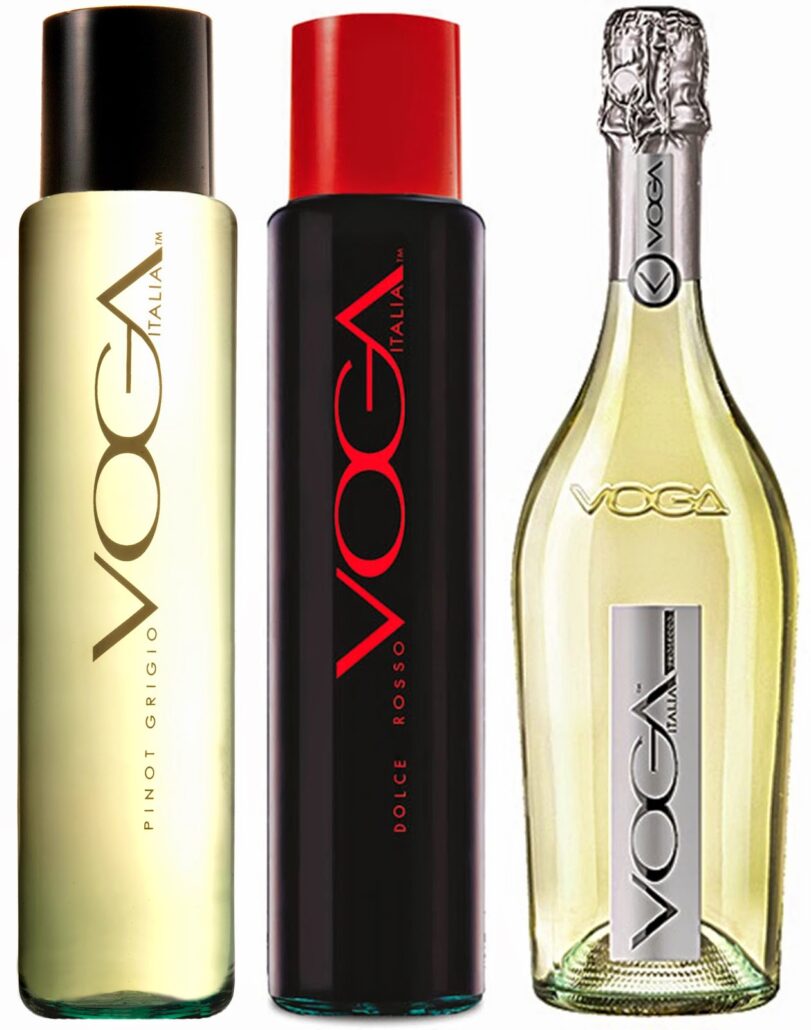 For those who want their red wine to be a bit less tart and closer to a dessert wine, VOGA Italia's Dolce Rosso is a superb option. This not-too-sweet red combines a supple blend of Italian Syrah and Merlot, offering up alluring flavors of plum and cherry to seduce the palate and deliver a smooth, lingering taste.
If you're looking for a wine with a true refreshingly sweet taste, look no further than VOGA Italia's Moscato. This delightfully delicious, and addictive wine captures the natural fruity aroma and vibrant flavor of the Moscato grape and offers a crisp and smooth bubbly finish.
No on to the slightly less sweet offerings. VOGA Italia's Pinot Grigio is full and rich, and unlike most Pinot Grigio, combines the soft alluring flavors of Veneto region (known for cooler climates beneficial to white wines) with the structure and breed of Trentino (an Italian region known for German and Austrian influences) to produce this white with fresh ripe apple and pear aromas.
Prosecco is quickly becoming a summer favorite among sparkling wine lovers and VOGA Italia's Prosecco is a refreshingly balanced sparkling with an explosion of medium floral and citrus scents and flavors. Like the Pinot Grigio, the Prosecco is also from the Veneto region and is produced with an extended Charmat process (when fermentation takes place in a large pressurized container) to improve its effervescence.
Packaged in sleek, modern glass cylindrical bottles, and a unique resealable cap that is revolutionary in the wine industry, the wonderful  VOGA Italia Wines collection of crisp delicious wines encompasses all aspects offering a collection of crisp delicious wine. VOGA Italia Wines retails from $10.99 to $15.99 and includes Pinot Grigio, Merlot, Moscato, Premium Sparkling, Prosecco, and Dolce Rosso.