Lifeway Kefir, makers of the creamy blend of rich flavorful, drinkable, yogurt-like beverages packed with probiotics and rich health benefits. Lifeway Kefir is great for everyone – Kids, infants, seniors, pregnant or nursing women, those with compromised immune systems, and those with digestive disorders. Last year they launched their delicious Lifeway Frozen Kefir, an extra-healthy, probiotic, 90-calories-per-serving frozen yogurt alternative that provides the amazing benefits of kefir's 10 live and active probiotic cultures (up to three times more than yogurt with roughly half the calories) that help stimulate digestion and support the immune system but in a deliciously frozen form. This addictive, delicious frozen treat came in four fun flavors: Mango, Pomegranate, Original, and Strawberry – allowing you to give up the guilt from eating a whole pint of ice cream by substituting it with this tasty, healthy treat.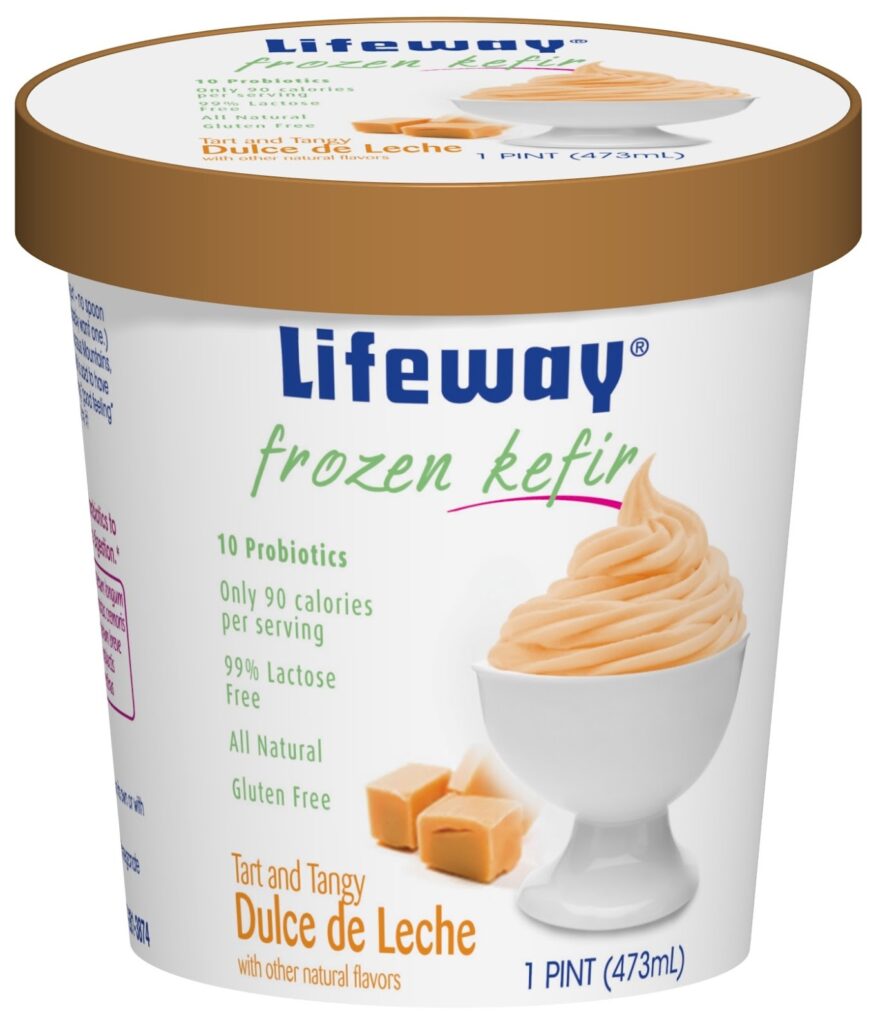 Now Lifeway has introduced three new decadent flavors to their Frozen Kefir line – Pumpkin, Chocolate, and Dulce de Leche (pictured above). These three new decadent flavors make enjoying dessert deliciously guilt-free. Lifeway Frozen Kefir is always 99% lactose-free and gluten-free. These new flavors, which are available now, retails for $4.59-$4.99 for 1 pint /473 ml.
Another great new product from Lifeway Kefir and my new addiction is the Greek Style Fro-Yo – a delectably creamy, tangy and good for you pint of heaven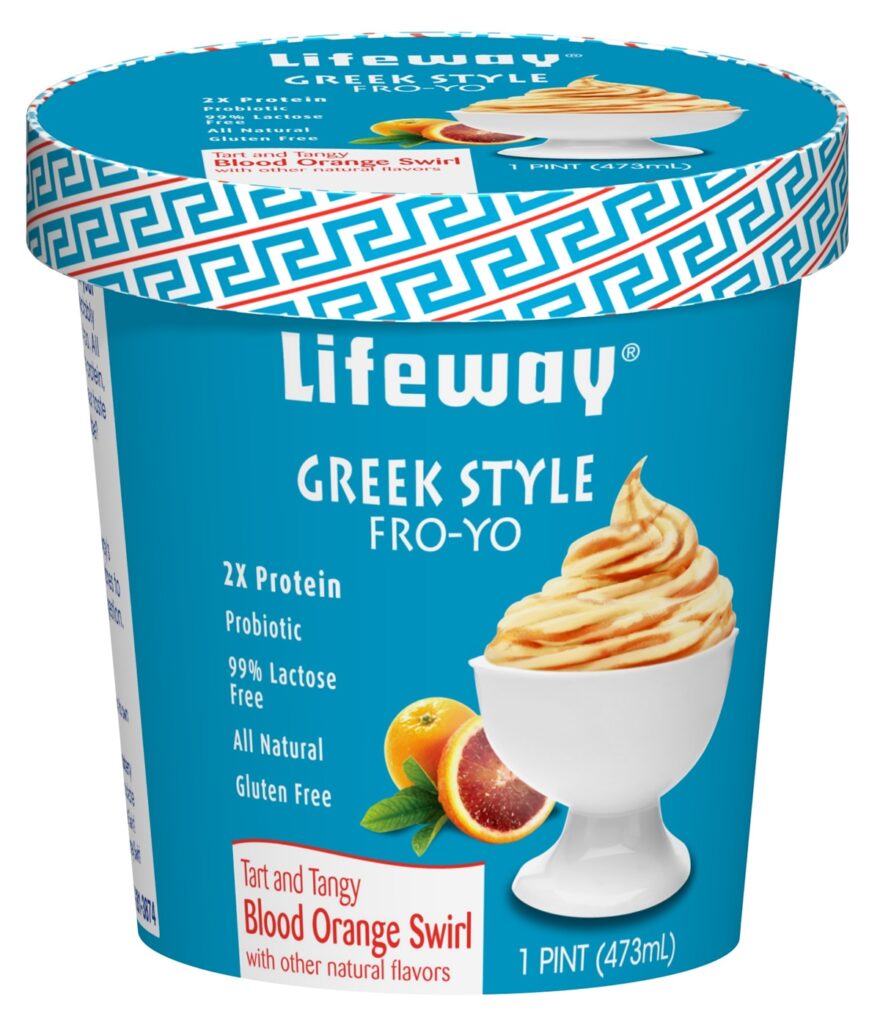 This protein packed creamy treat can curb your hunger while satisfying your sweet tooth with its three delectable low-cal flavors – Blood Orange Swirl, Chocolate Swirl, and Honey Swirl. Blending in a velvety swirl of flavor, Greek Style Fro-Yo kefir is gluten-free, 99% lactose-free, 110 calories per serving, and packed with 10 strains of probiotics. These retail for $4.59-$4.99 for 1 pint /473 ml. I fell in love with the Blood Orange Swirl at first spoonful and it was quite a challenge not to enjoy the entire pint in one sitting.
Lifeway has joined Christy Turlington Burns and Every Mother Counts to improve the health and lives of mothers and children everywhere. Julie Smolyansky, Lifeway Foods, Inc. CEO ran in the ING New York Marathon to increase awareness and support for the non-profit organization Every Mother Counts (EMC). Lifeway is sponsoring a private screening of Christy's documentary, No Woman, No Cry in Chicago on April 16th. Lifeway is currently running a sweepstakes and fundraising campaign to support maternal health. The Grand Prize for the sweepstakes includes an all-expense paid trip for two to Chicago on April 16 to meet global maternal health advocate and founder of EMC, Christy Turlington Burns.