The summer season can cause a lot of damage to the skin. Even now, as we're four days away from the start of the fall season, we're still experiencing a few more 80+ degree days. Hot and humid days are terrible for our pores and overall skin. Not only does it clog our pores, but it leaves our skin incredibly dry. We're sure many of you experience the same thing, so we're highlighting some affordable beauty products that will keep your skin looking youthful and dewy.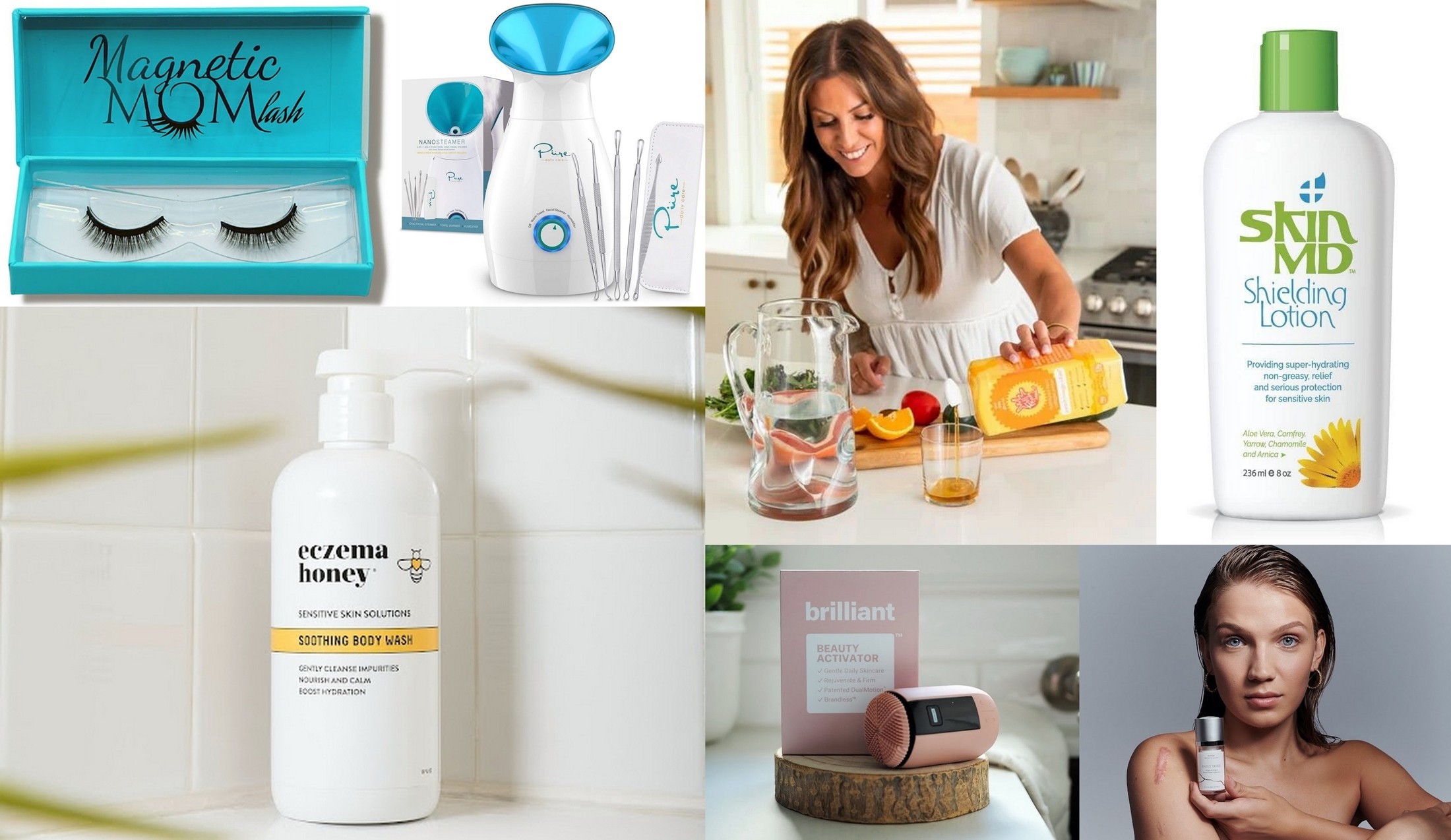 Are you ready to get to know some of the best affordable beauty products around? These must-have products from the skincare, beauty tech, cosmetics, and beauty beverages category are exactly what your skin needs to combat the harsh elements it faces every day. We're highlighting products from Full Body Impact, ESTAS Beauty, Magnetic Mom, Eczema Honey, Brandless, SkinMD, and Pure Daily Care.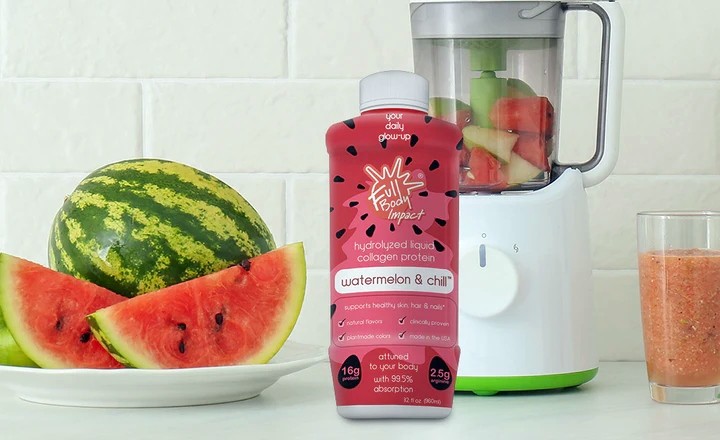 Great skin starts from within. Fully Body Impact is liquid collagen protein that provides 16g of medical-grade collagen protein per serving. More absorbable and effective than collagen powders and pills, they have made their hydrolyzed liquid collagen to give you the best protein and amino acid array with max absorption per 1oz serving. Collagen supplements can help support healthy skin, stronger nails, and luscious hair. Full Body Impact has made it easy to get your type I and type III collagen and amino acids so you can go on living your best life. Tested by an independent 3rd party lab for quality, pesticides, hormones, antibiotics, and other impurities. proudly made in the USA in an FDA and SQF-certified facility! Enjoy a 99.5% absorption rate in 15 minutes with sugar-free, kosher-made Full Body Impact. It's also available on Amazon.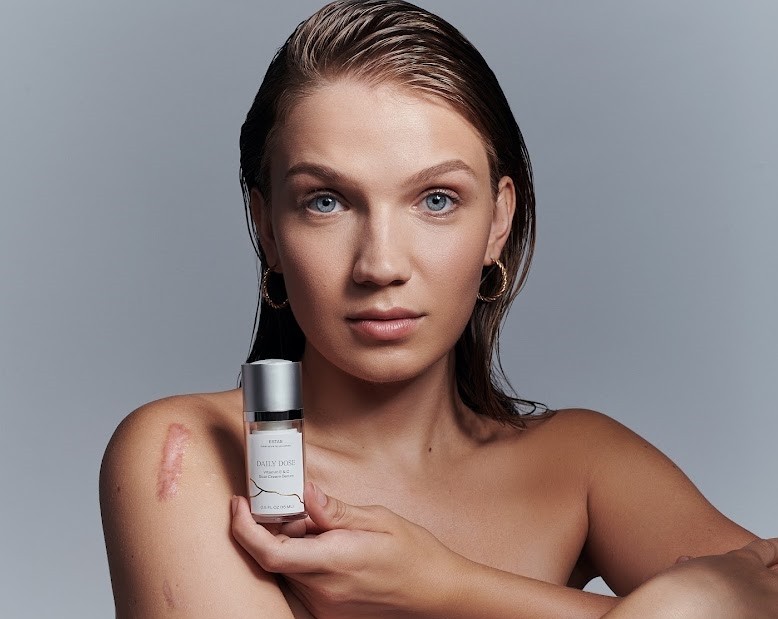 Love the skin you're in and take care of your scars with ESTAS Beauty. The first line of luxury skincare for scars, ESTAS Beauty is on a mission to revolutionize the societal stigma associated with scars. A scar shouldn't be treated like a shameful deformity, it should be courageously worn like a badge of honor! Just like a regular skincare routine, ESTAS wants a scar care routine to be just as important. Why not nourish scars with the best ingredients?  After all, they make us unique and beautiful and deserve to be celebrated!
ESTAS Beauty uses only the finest ingredients like the antioxidants Vitamin C & E for healing, Evening Primrose Oil for radiance, and Silicone to help boost and maintain hydration. All ESTAS products are fragrance-free and formulated without parabens, sulfates, or phthalates, and their skincare is dermatologically tested, clinically tested, clinically proven, kind to skin, and safe for skin.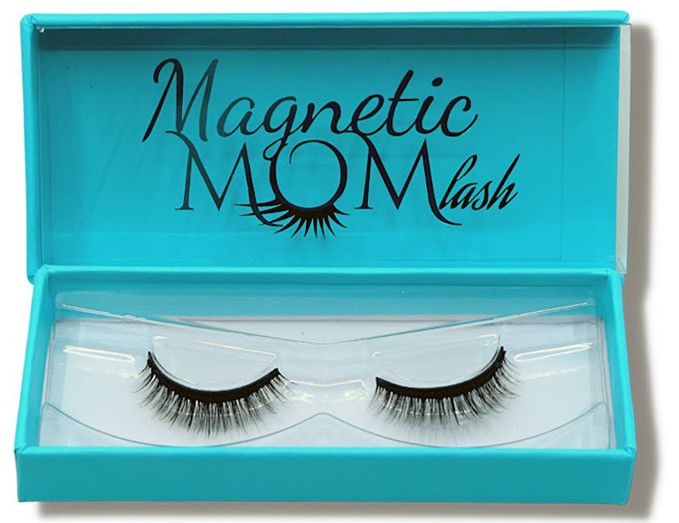 When you don't have time to do a full face, Magnetic Mom Lash has you covered.  Magnetic Mom Lash designs natural-looking, cruelty-free, and reusable magnetic lashes, perfect for everyday use since each is durable, easy to apply, and subtle. Wear a pair of lashes at least 30 times. A portion of each sale goes to its "M" Lash gifting program, which donates free lashes to cancer patients. Founder Stephanie is the magnetic mama behind the brand. When natural-looking eyelash products for everyday wear were elusive, it inspired her to design her lashes. In the midst, a childhood friend lost her battle with cancer. Stephanie made it her mission to donate free replacement lashes to cancer patients, starting the gifting program to help others in similar situations.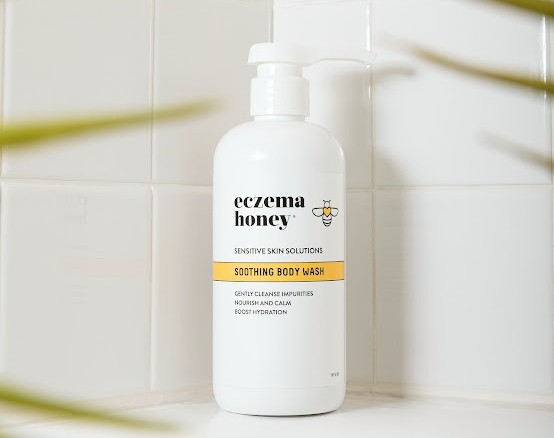 Next on the affordable beauty products? You will love how gentle this daily, ultra-mild body wash hydrates, and softens dry, sensitive, and eczema-prone skin without stripping skin of natural oils. The Eczema Honey Soothing Body Wash gently cleanses dirt and debris, without leaving a residue. Calendula Extract is used to reduce irritation and inflammation and users will enjoy the benefits of Aloe Vera Juice, Jojoba Oil & Lavender Oil.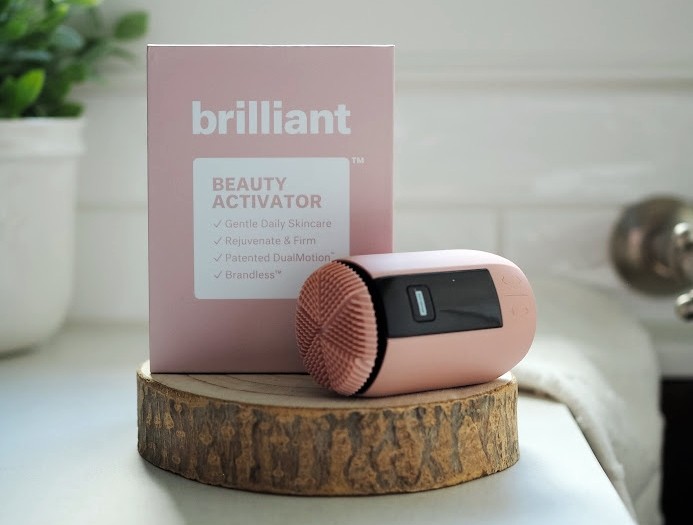 This adorable, pretty-in-pink, patented dual motion™, skin care device is face-changing. It rotates, it oscillates, it gently cleanses, it's rejuvenating and firming, and it's made with ultra-hygienic silicone. Instead of just vibrating, the Brilliant™ Beauty Activator from Brandless combines sonic oscillation and rotation to deep clean your pores, removing dirt and debris and exfoliating your skin all at the same time. With 100 unique cleaning combinations, there is no doubt you will see and feel the difference in your skin. You can also get it on Amazon.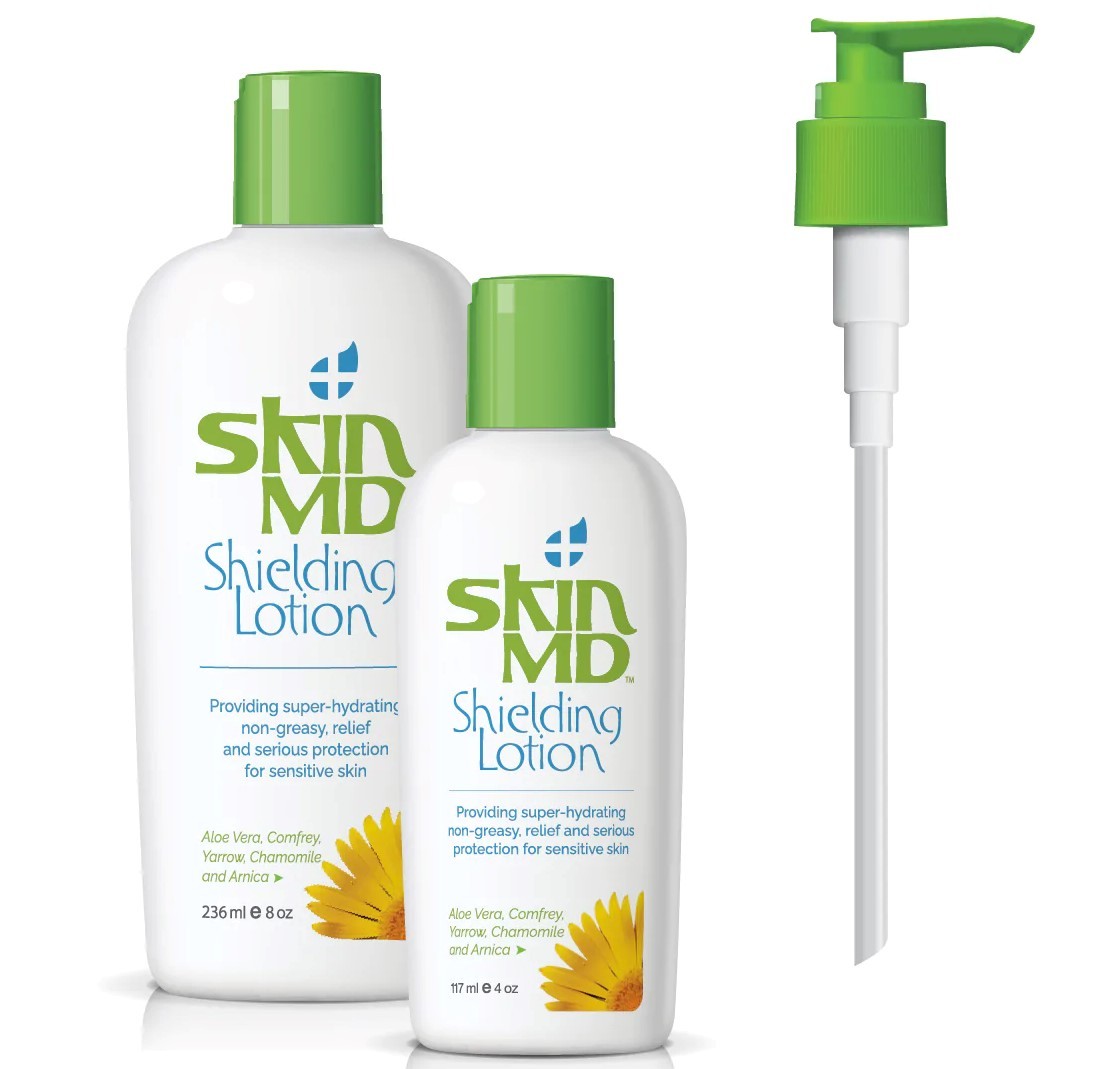 Gentle enough even for the most sensitive skin, SkinMD is incredibly lightweight, fast-absorbing, and promotes healthy skin by calming and protecting. One of the key ingredients is Arnica Flower, which provides anti-inflammatory benefits, and is great for protecting sensitive skin types prone to irritation, eczema, and Psoriasis. Great as a daily moisturizer, the proprietary formula of botanicals is organic, hypoallergenic, non-comedogenic, fragrance-free, and colorant-free. Made in the USA, every ingredient is on the FDA's most safe list. You can grab the size you need on Amazon.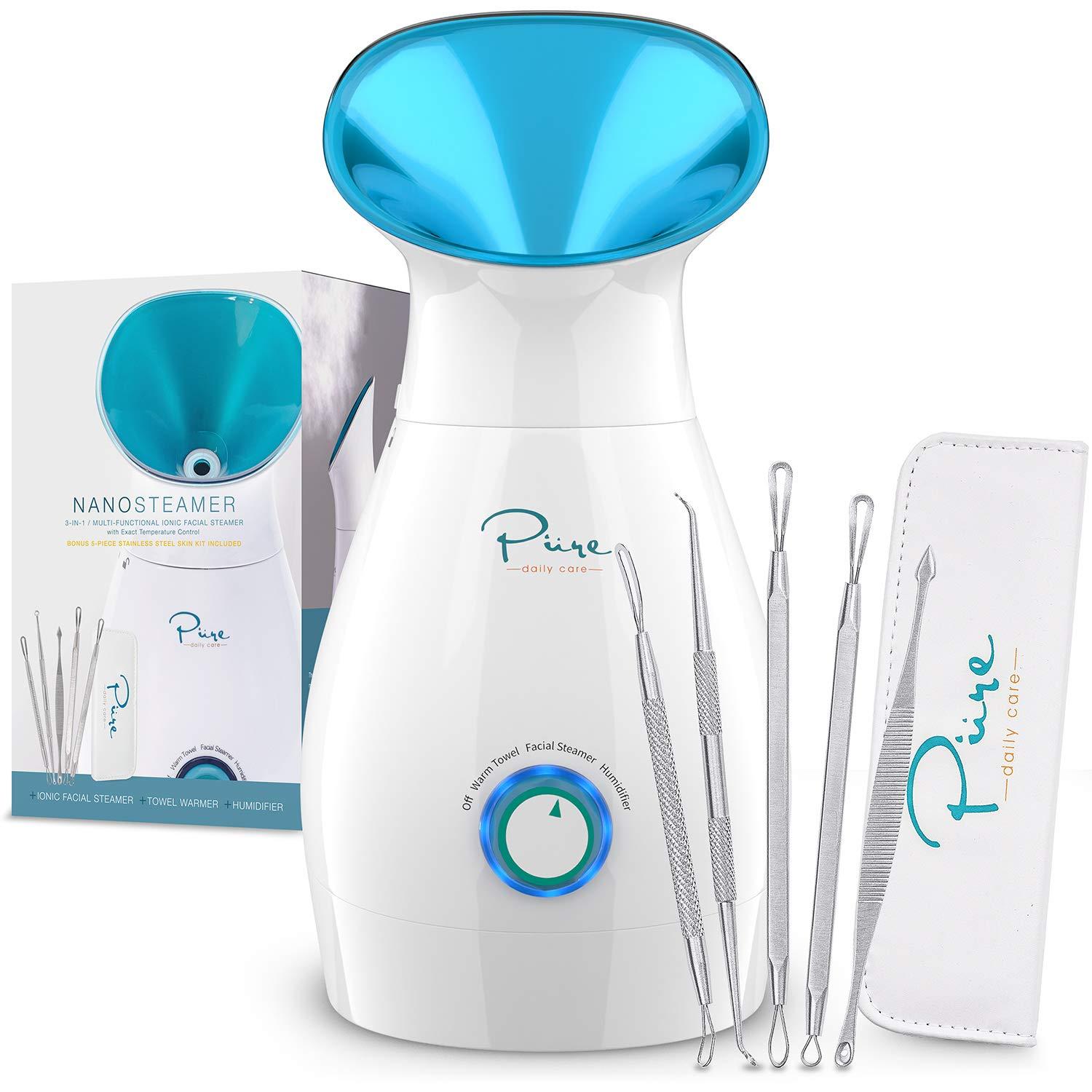 Give yourself a spa day with the Nanosteamer!  With over 29,000 positive reviews, it's easy to see why the Nanosteamer from Pure Daily Care is a cult sensation. A new type of steamer that generates nano-ionic steam, this beauty combines a conventional heating element with a new ultra sonic vaporizer to produce nano steam with negatively charged ionic particles. Nano steam combined with ionic water particles is up to 10x more effective in penetrating the skin. Benefits of Nano Steaming include up to 10x improved blood circulation, improved cell vitality, and oxygen absorption through the skin for a healthier younger looking complexion. It significantly improves absorption of beauty creams for increased effectiveness and promotes drainage of sinuses and airways.
What are your thoughts on these affordable beauty products? Which of these will make it on your list?