We find there are several things that get us excited but none other than tech toys. We love checking out and sharing our experiences with new tech products or just highlighting cool gadgets, especially if there is a fashion aspect to it. We had the pleasure of attending a
Logitech
event to preview what's coming for the holiday season and what tech accessories you shouldn't live without, and we can't wait to show you some of the amazing giftable gadgets Logitech has to offer. These make great gifts for back-to-school, birthdays, and the holiday season. Today we will be highlighting the small gifts that make everyday life a bit easier and fun.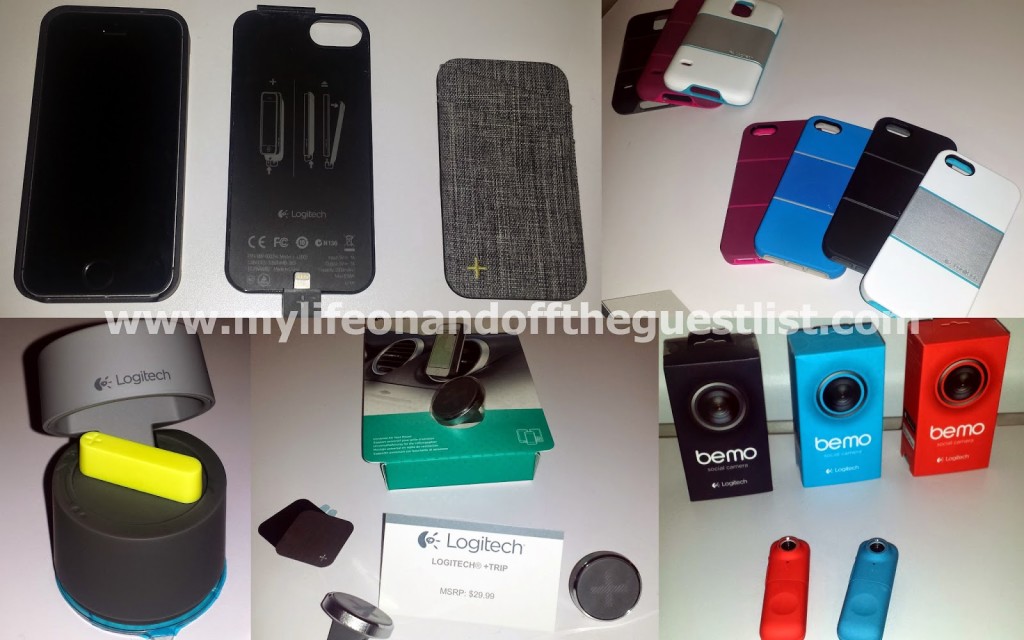 Logitech® case+wallet – turn your phone case into a slim, stylish wallet to keep your Credit and/or Bank cards, Metrocard, Membership Rewards Cards, Cash and Business Cards, etc safe and cash at your fingertips. A phone case with a wallet will make sure that you never leave home without some of your most important items. Surely, it's a must-have? The +wallet boasts an instant magnetic coupling that instantly unites your phone and wallet into one pocket-friendly design with its Magnashield technology, which protects the contents of your wallet by creating a barrier to prevent demagnetization.
Logitech protection+ Case – bring extra protection and convenience to your Samsung Galaxy S®5 or Apple iPhone® 5 and iPhone® 5s with these slim, yet ultra-protective, outer shell phone cases with hard polycarbonate body with impact-resistant polymers in each corner and impact-absorbent channels. These cases also exceed the U.S. Military drop-test standard, protecting your phone from drops up to 1.8 meters high.
Logitech® +drive – make hands-free driving easy, and keep your phone secure and visible at the same time with the Logitech® case+drive. Mount the +drive to your windshield or dashboard and remove it with a flick of your wrist when you need it. Instant and magnetically adhere it to your iPhone 5 or iPhone 5s +Case for quick accessibility and visibility as you drive.
Logitech +trip – compatible with the +case with a hidden metal plate, the +trip quickly clips to any air vent in your car thanks to a magnet that securely holds your smartphone secure and in view.
Bemo Social Camera – stay in the moment as you capture it right from the palm of your hand and with one touch. Each camera is rugged, water-resistant, portable (clip it on your anywhere, hang it on a lanyard, or slip it easily into your pocket) and comes in three fun-loving colors.
We're so excited to try the Bemo Social Camera, especially as NYFW is coming up next month. Who knows what exciting things we'll capture on this little device. We're also looking forward to showing you more from Logitech.