In case you haven't stepped foot outside your door and are lapping in the luxury of air conditioning, it is hot outside. It is officially summer and Mother Nature is making that known with high temperatures and unseemly levels of humidity. If you plan on venturing out to your front porch or backyard, do not go empty-handed. We highly suggest you adults grab a 4-pack of Fishers Island Lemonade, the original cocktail-in-a-can.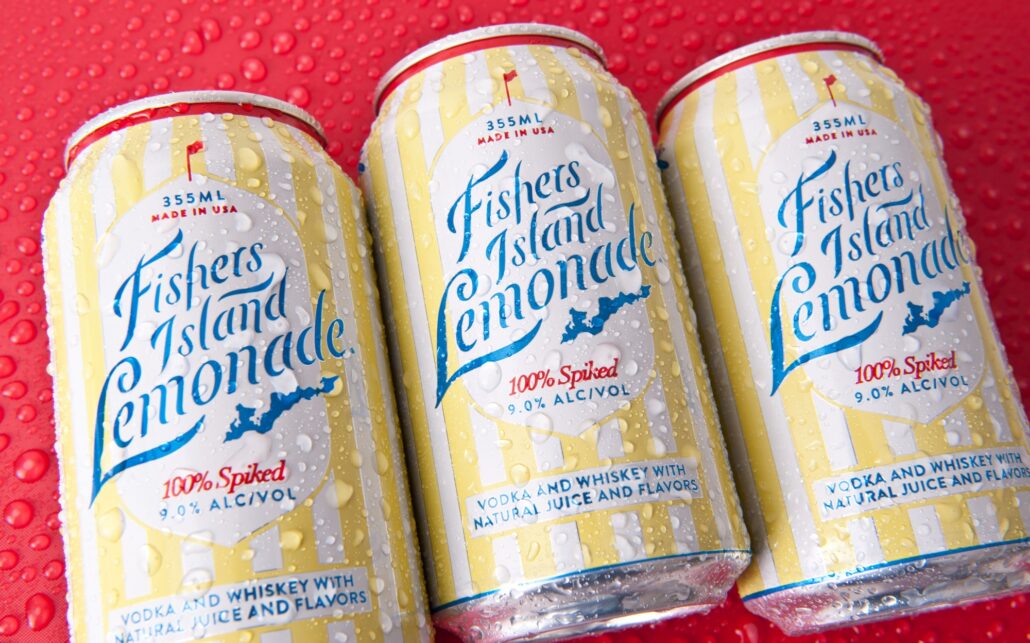 This female-founded, canned cocktail is exactly what you need to cool yourself down on hot and humid summer days. They say our homes are our castles, that may be true, but today we find our island. Fishers Island Lemonade uses fresh, premium ingredients and packs a punch at 9% ABV.  Founded by Bronya Shillo in 2014, this ready-to-drink canned cocktail is perfect for your indoor and outdoor adventures. Whether you're enjoying stay-at-home BBQs, golf outings, or the beach; and the best part? The can floats so you never have to worry about losing a drop.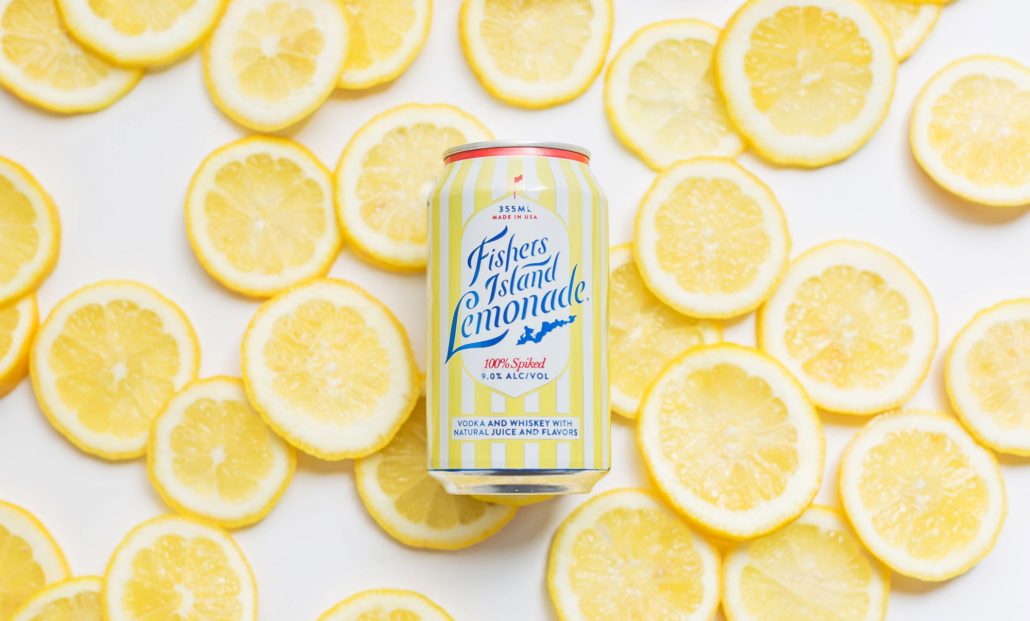 As previously stated, Fishers Island Lemonade is made with all-natural ingredients. This includes the signature lemon and honey, with a kick of premium distilled Vodka and barrel-aged Whiskey. There's no malt, no high fructose corn syrup, and no artificial flavors or colors. It is a true spirits-based canned cocktail, unlike seltzers, wine coolers, and other malt products, and tastes as fresh as if a bartender just made it in front of you. While it is 100% delicious straight out of the can, it also makes an amazing base for refreshing summer cocktails. Check out a few favorites you have to try this summer:
Spiked Half-and-Half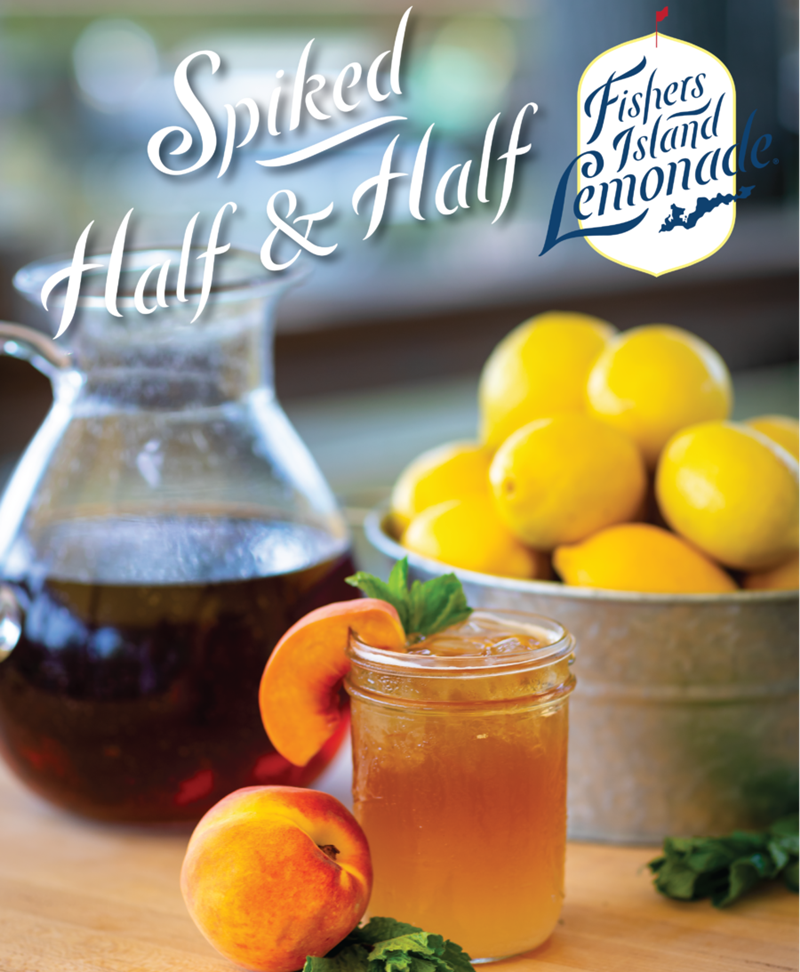 6oz FIL (half can)
1.5oz Iced Tea or Sweet Tea Vodka (we highly recommend Seagram's Sweet Tea Vodka)
Pour FIL over ice and top with sweet tea vodka. Garnish with lemon and mint. Try it blended!
Ginger Mojito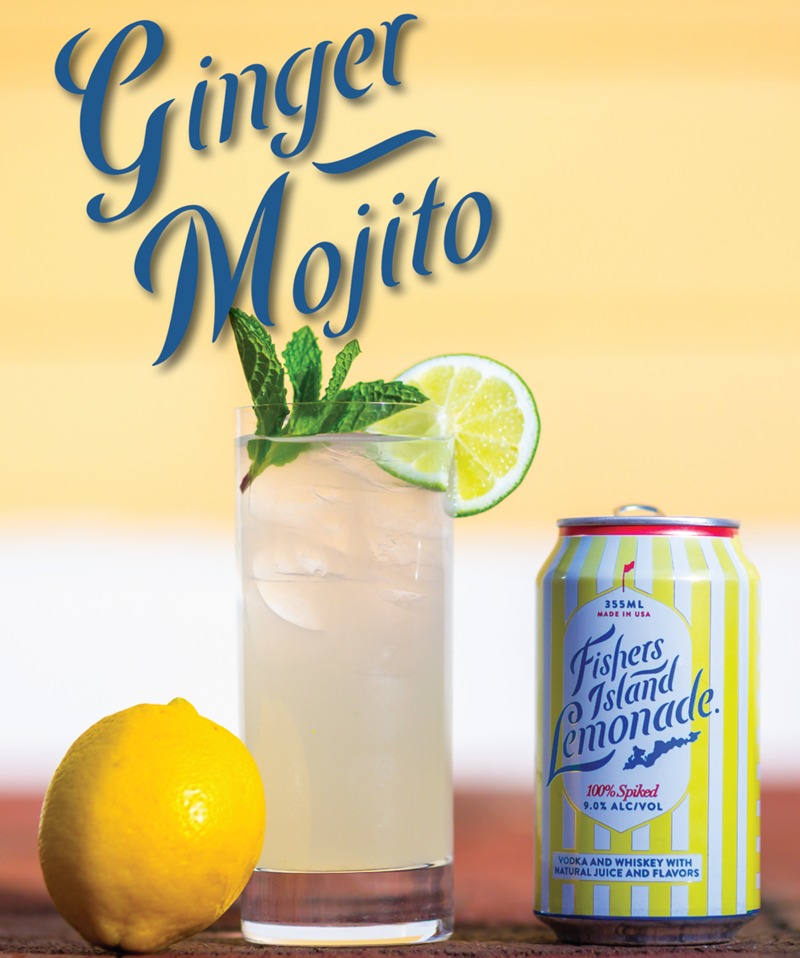 6oz FIL (half can)
1.5oz Ginger Liqueur
Fresh Ginger and Mint
Splash of Club Soda
Muddle mint and ginger in a shaker. Add ice, FIL, and shake. Strain over ice and top with a splash of club soda. Garnish with mint.
Light & Sunny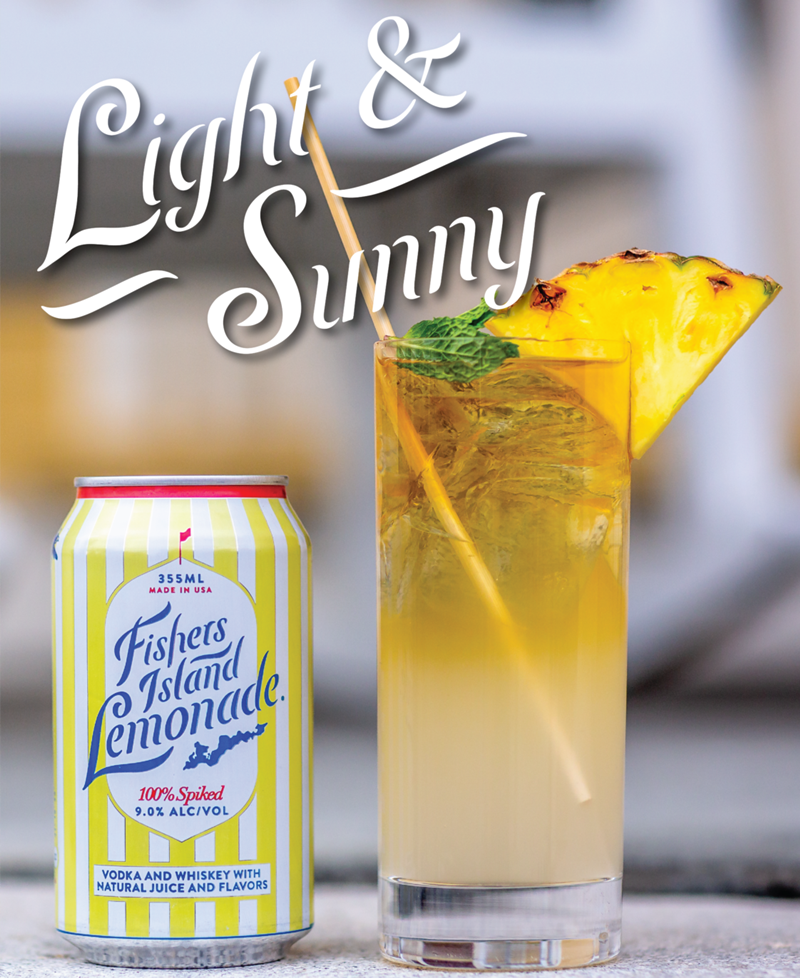 6oz FIL
1.5oz Light Rum
Pour 6oz FIL over ice, top with a rum floater. Garnish with mint and a pineapple wedge.
Spiked Watermelon Chiller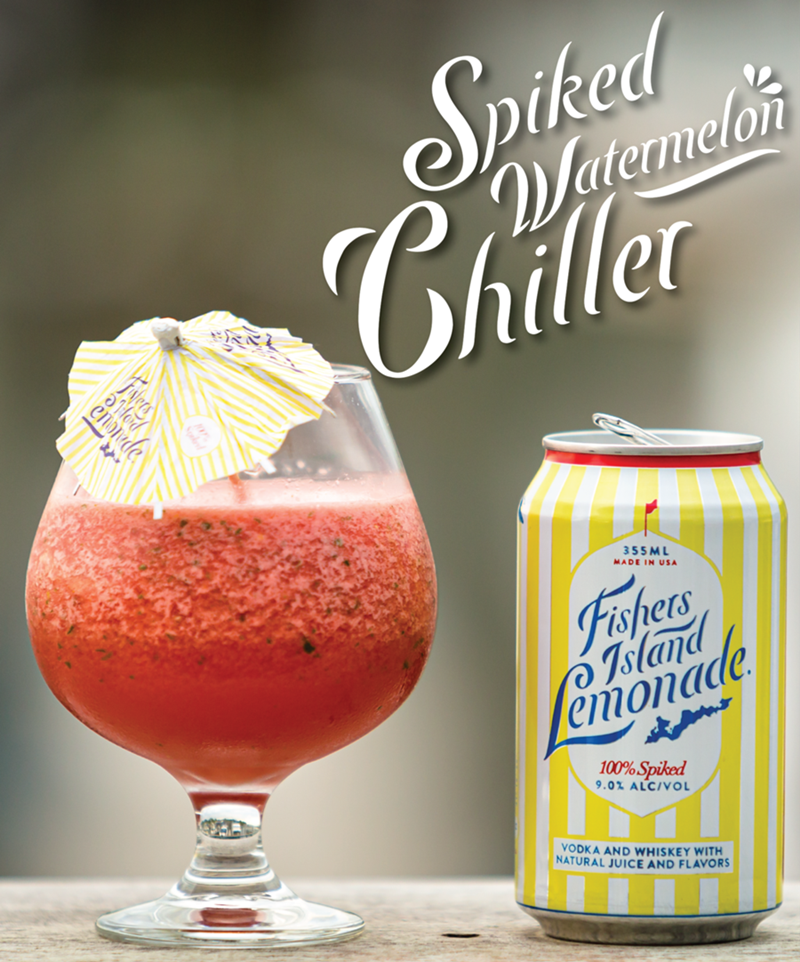 1/2 Small Watermelon, diced and frozen (for 1 hour)
1 can FIL
Fresh Mint
Dice 1/2 small watermelon, or 1/4 large watermelon. Put into a metal bowl or lay out on parchment paper and freeze for one hour or more. Put frozen watermelon in the blender with 1 can of Fishers Island Lemonade and a handful of fresh mint leaves. Blend until a smooth, slushy consistency. Makes two servings. Garnish with Mint and a Watermelon Slice.