Once again we were invited to drool over……I mean preview some of the most stunning Couture jewelry pieces we've ever seen. We were stunned into awed silence as we moved from display to display and introduced to a beguiling curated collection of couture jewelry designers, one of which we were already fans of (great seeing the Buddha Mama team again). We were treated to the stunning work of
Yoko London
,
Pinar Oner
,
Buddha Mama
,
Anthony Lent
,
Pamela Huizenga
, and
Clara Williams Company
. One thing we love about attending the Couture preview is the chance to meet with and speak directly to the designers.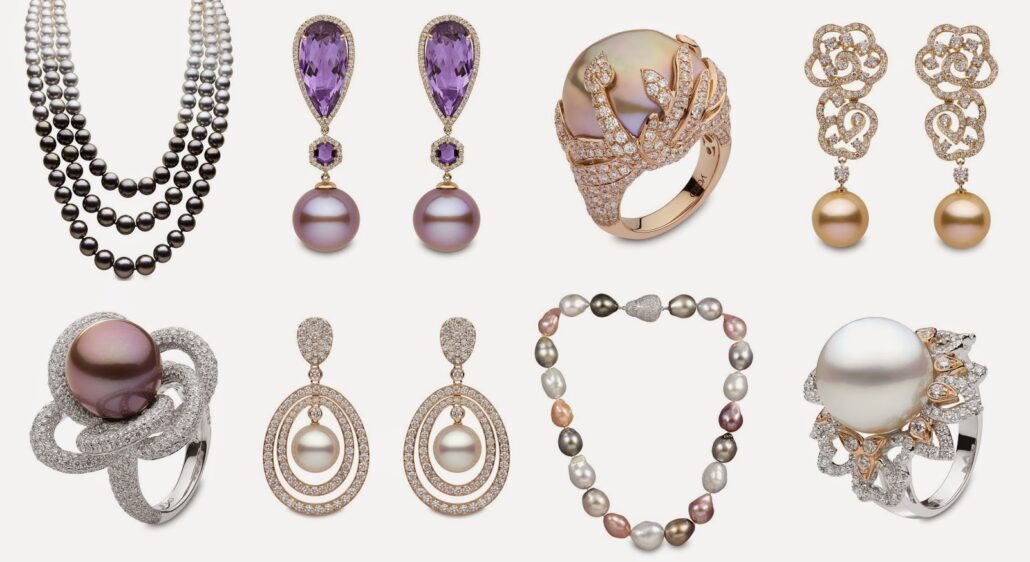 We've always been a quiet fan of pearls, but the gorgeous pink pearl pieces from Yoko London makes us want to shout our love from the rooftops. While every piece was divine, we found ourselves completely under the spell of their Blossom, Twilight, and Kaleidoscope Collections. One piece that stood out significantly was the gradient pink, 3-strand pink pearl necklace from the Blossom Collection, inspired by London in the springtime. You can see an equally enchanting version of it in black and white in the above photo. Our favorite piece boasts south sea, Akoya, and naturally colored pink freshwater pearls, and almost 6 karats in diamonds on an 18K rose gold necklace. As you can see above, Yoko London has lots to bewitch you with. The company boasts generations of work in jewelry and has worked exclusively in pearls since the 1970's. They currently have 10 collections of exquisite pearl jewelry in a variety of colors.
Ever look at a piece of art or sculpture and be transported to what inspired it? That was our experience with the pieces we saw from the Pinar Oner collection. Inspired by old texts, folklore, ruins and artifacts from the Byzantine and Ottoman empires, as well as the Seljuks in Anatolia, the Hittites, central Asian motifs, nature, etc, the Pinar Oner collection offers a view into a world that's sometimes forgotten by modern times. The bold pieces honor the beauty of these ancient civilizations. we find ourselves drawn to the geometric shapes and symmetry of the Seljuk Art collection, the intricate details and color of the Ottoman Designs and Hagia Sophia collections, and the stunning surprise details of the Ionians collection. Every collection is amazing and must be explored deeply.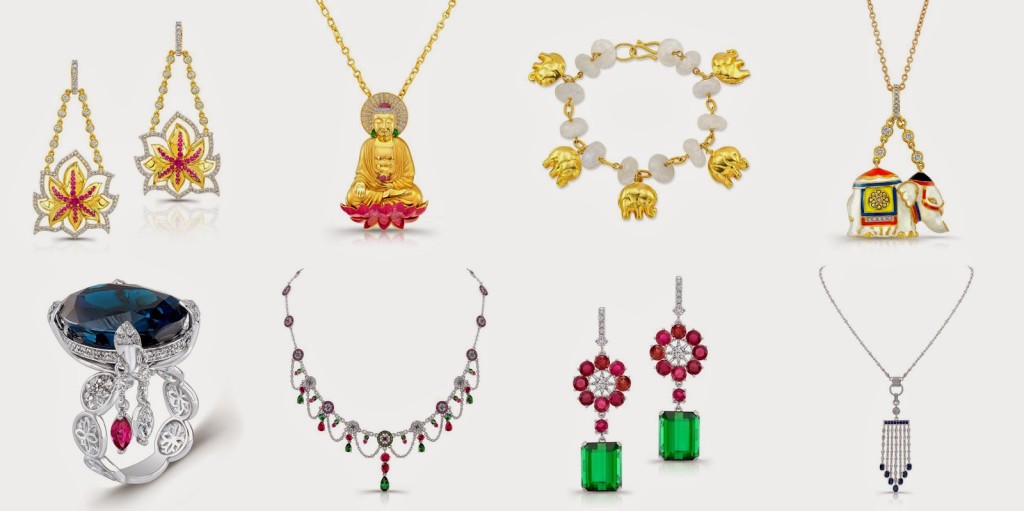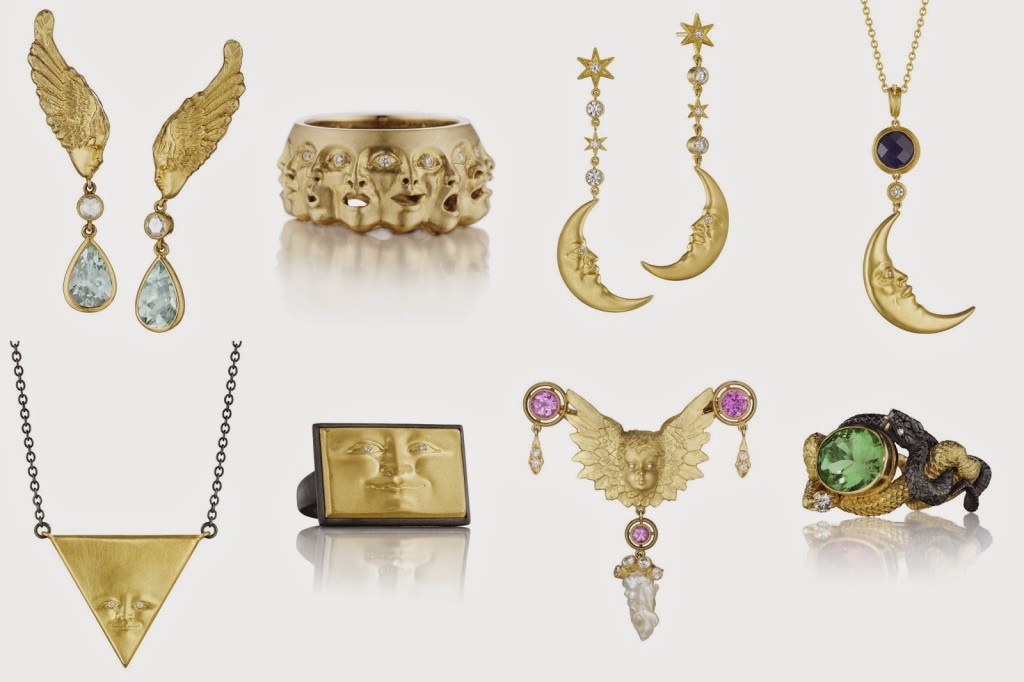 Who better than a masterful jewelry artist and teacher to present a remarkably eye-catching couture jewelry collection. Lent's inspiration for his couture pieces comes from sculptural figures, celestial bodies, human faces, and fabled creatures. His Celestial collection perfectly captures the man in the moon whose face makes both prominent and subtle appearances; the Fearless collection celebrates the dark lore with serpents, skulls, and creatures of the night; the Anatomy collection is just what you'd expect, a celebration of the human form and features; we especially love the pieces from the Victory collection for its celebration and romance of angels and cherubs. There's lots more to ogle from Anthony Lent, we invite you to visit his website.
If stunning gemstones excite you, get ready to be hypnotized by the mesmerizing pieces from lapidarist Pamela Huizenga. We've always been huge fans of opals and her collection is brimming with the opulent gemstones in a variety of spellbinding hues. Her one-of-a-kind pieces celebrate the calming and dramatic force of the oceans, the serene and yet vibrant colors of the deserts and the contrasting hues of the world's forests. If you're looking for necklaces, rings, or bracelets that will leave you starry-eyed, look no further than Pamela Huizenga's collection.
This collection perfectly marries elegant designs and versatility. Pieces from Clara Williams Company are interchangeable and boasts patent-pending adapters which allows necklaces can be worn alone or embellished with a variety of centerpieces that virtually snap into place; earrings can be changed from simple classic hoops to drop earrings with the additions of collapsible posts and clips, and pin adapters convert any of their pins into necklace embellishments. This collection is great for those of you who love your wardrobe to be multitasking, takes you from day to night, and makes a statement.
We can't select one favorite couture jewelry designer as they all have several pieces that enthrall us. Any favorite pieces that stand out to you guys? What are your favorites?